Keep your skills sharp while you stay inside.
Due to the COVID-19 pandemic, many people are now spending more time at home.
With the uptick in free time, now is an ideal time to learn new skills.
Whizlabs can help you learn new, in-demand skills without having to leave your home.
As the world continues to wrestle with the COVID-19 pandemic, more people are working remotely and staying indoors as much as possible. This lifestyle change is dramatic and can be stressful, but there is a silver lining: We have significantly more free time to learn at home.
If there's a new skill you've been meaning to learn, there's a good chance you can get the training you need with Whizlabs.
Whizlabs has been offering affordable online certification training courses and practice tests since 2000. Their online certifications include expert-level training in cloud computing, Java, Project Management, Agile, Linux, blockchain, Big Data, CCNA, and digital marketing. Their focus on education and real-world implementation has made them a leader in the field. To date, they've trained more than three million professionals.
With the Whizlabs Online Certifications: Lifetime Membership, you'll be guided through certification training programs by experts in the field and receive regularly updated content so you can keep your skills on the cutting edge.
There is precedent for this success: companies such as Accenture, Bloomberg, Capgemini, Cisco, Deloitte, and Infosys have all used Whizlab's services.
You can now get your lifetime subscription for just $59, over 90% off the original price.
Price subject to change.
When you buy something through a link in this article or from our shop, Big Think earns a small commission. Thank you for supporting our team's work.
Few career moves can make as immediate an impact as adding some advanced certifications to the resume. Meanwhile, the right certifications can increase your salary by as much as 40%.
Whizlabs offers certification training that can grow your career.
Whizlabs training includes fields like cloud computing, project management, digital marketing and more.
A lifetime Whizlabs subscription is discounted to $59.
For anyone looking to advance their professional career, few moves can make as immediate an impact as adding some advanced certifications to the resume. Earning those premium accolades is business world shorthand for "this is a seriously qualified candidate who has proven they know their stuff." Meanwhile, the right certifications can
increase your salary by as much as 40%
.
However, certifications are also often vendor-specific and require big investments of time and money, and, frankly, there are just too darn many of them.
Enter Whizlabs, a two-decade pioneer in the online training field who has helped more than 3 million professionals cut through the certification noise and get to the actual industry knowledge that gets candidates hired or promoted.
With a lifetime subscription, you'll have access to their complete roster of online certification training in several critical disciplines like cloud computing, Java, big data, project management, Linux, AWS, digital marketing and more.
Whizlabs understands the importance of passing an exam in the first attempt. To make that happen, they enlist experts and certified field pros to craft training courses and practice tests that get right to the heart of that subject.
Students can work through Whizlabs' constantly updating roster of courses at their own pace, amassing any number of essential industry skills that can make all the difference in ascending the corporate ladder.
Buy now: A $4,500 value, a lifetime of access to Whizlabs' entire catalog of training is now on sale at fraction of that price, just $59 while this offer lasts.
Prices are subject to change.
When you buy something through a link in this article or from our shop, Big Think earns a small commission. Thank you for supporting our team's work.
We've got five great eBook bundles that can get you working in five of the hottest tech fields around, all at a fraction of their original price.
These eBook bundles cover in-demand skill sets, including cybersecurity, web design, data science, coding and A.I.
The five collections include five to 20 books each.
Each bundle is discounted up to 95% off their regular price.
With all the knowledge, all the benefits, and none of the bookshelf space, eBooks are a perfect option for those who want to understand a new topic—and preferably one that's going to put a few extra dollars in their pocket.

With a new year bearing down fast, here's an opportunity to study up on an in-demand skill that will expand your professional options while saving you some money at the same time. We've got five great eBook bundles that can get you working in five of the hottest tech fields around, all at a fraction of their original price.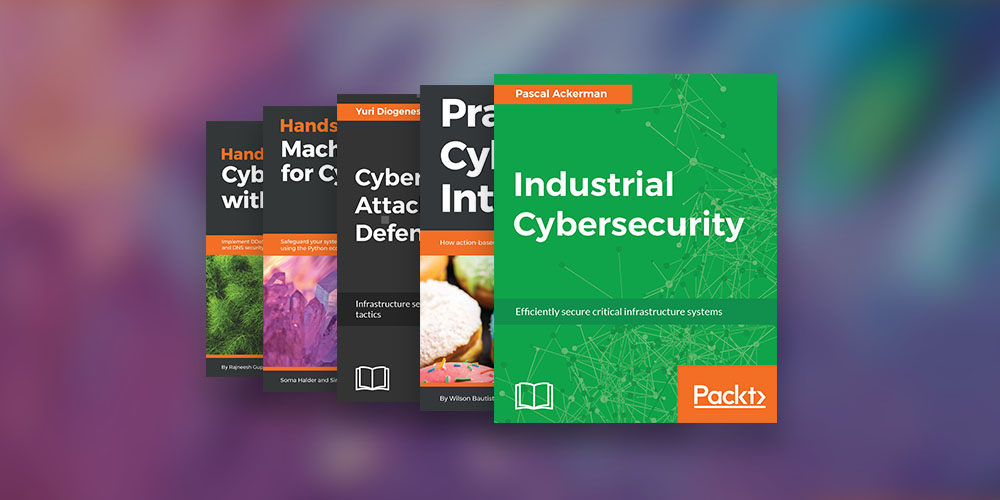 This five-eBook, 1,700-page package introduces cybersecurity terms, tools and tactics for use across multiple platforms to keep any computer or network safe from the web's darkest forces. As more high-profile companies fall victim to data breaches, leaks, and more digital mishaps, this training could pay dividends down the road.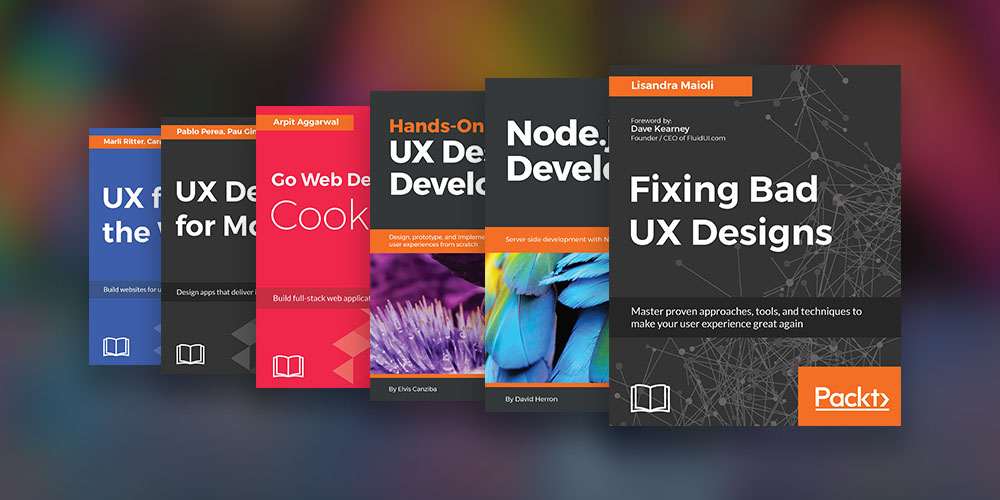 User experience is key, so this 12-eBook collection unlocks all the dos and don'ts of designing attractive and structurally sound web pages and apps. With these UX skills under your belt, you can get 2020 off to a great start as an in-demand UX professional.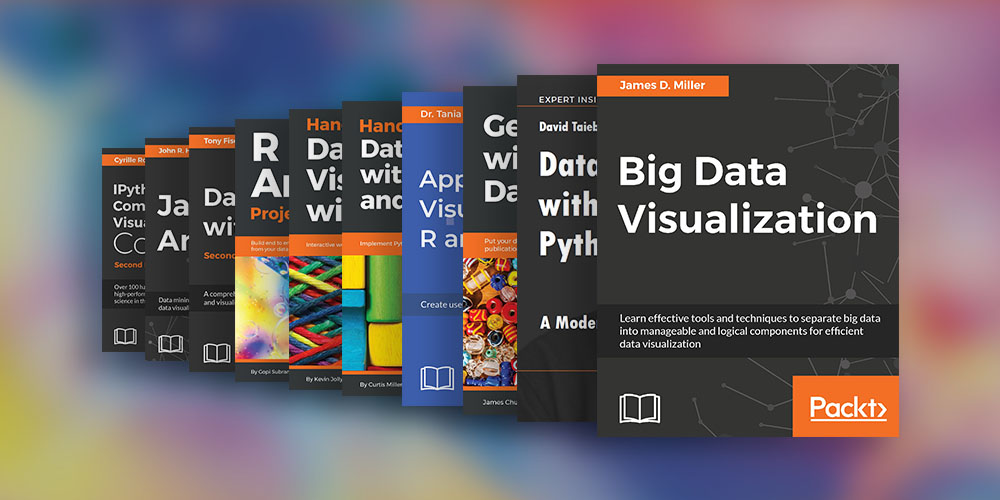 Understanding how to gather and analyze data is a ticket to a high-paying job in 2019 as this bundle of 10 eBooks delves into visualization, stat-friendly languages like Python and more.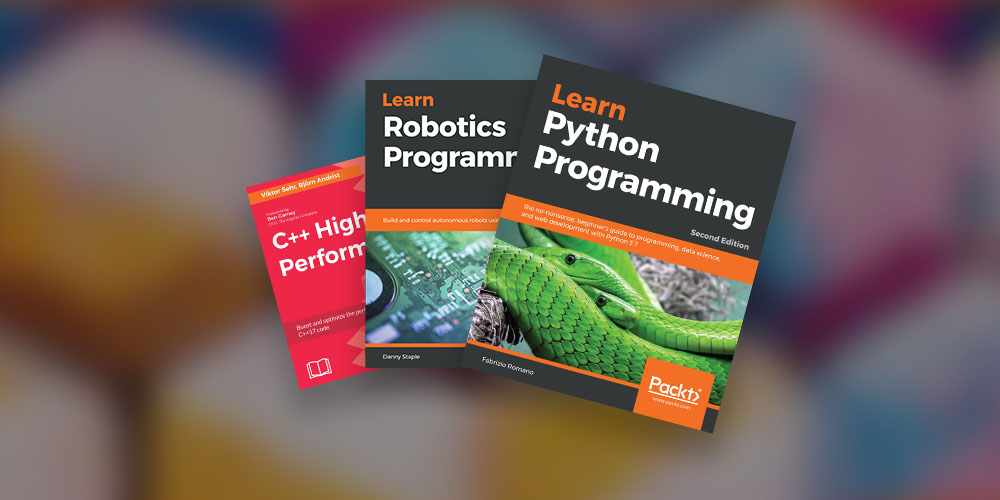 If you're interested in coding, then this is the motherlode. This package of 20(!) eBooks covers almost any programming question you could ever ask. Web development, GUI building, robotics, blockchaining, iOS apps, the works -- they're all here. If you dive into this stack now, you might be finished by the time 2021 rolls around.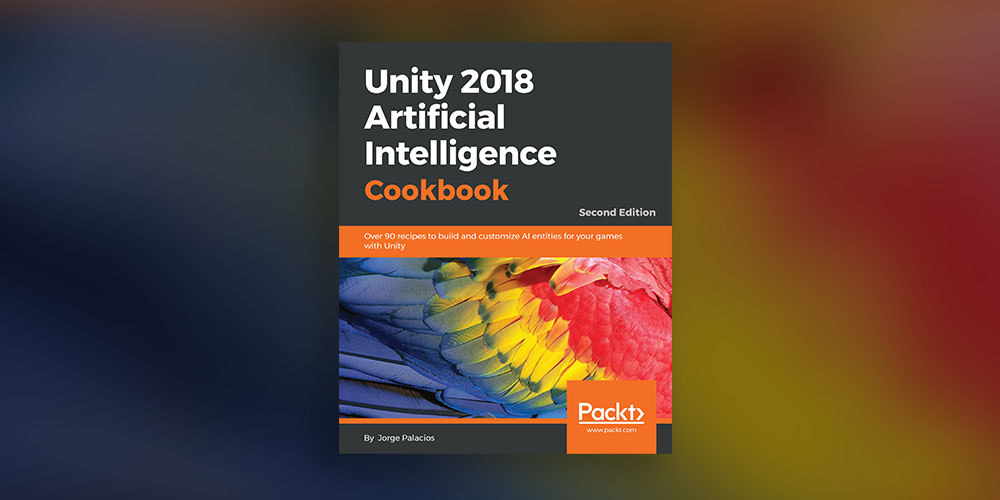 Programming computers that can actually think for themselves used to be science fiction. But this 10-book collection proves artificial intelligence programming is very real -- and a very marketable skill you can learn today.
Prices are subject to change.
When you buy something through a link in this article or from our shop, Big Think earns a small commission. Thank you for supporting our team's work.
We constantly seek new information to keep our mind's sharp.
We've all been bored on the job at least once in our lives, but that boredom is actually very old human wiring. We constantly seek out new information to keep our minds sharp, and when tasks get repetitive we get bored and move on. But what if you can't move on? What if the tasks are your job and you have to repeat them day after day to keep a roof over your head? That, says London Business School professor Dan Cable, is why boredom has become an epidemic. Our brains aren't used to staying in their lanes, so perhaps that boredom is not a bug after all, but a feature. Dan's new book is Alive at Work.
Complex problems undermine the very principle of meritocracy: the idea that the 'best person' should be hired. There is no best person.
Florida Unemployment Rate Reaches 9.4 Percent (Photo by Joe Raedle/Getty Images)
While in graduate school in mathematics at the University of Wisconsin-Madison, I took a logic course from David Griffeath. The class was fun. Griffeath brought a playfulness and openness to problems. Much to my delight, about a decade later, I ran into him at a conference on traffic models. During a presentation on computational models of traffic jams, his hand went up. I wondered what Griffeath – a mathematical logician – would have to say about traffic jams. He did not disappoint. Without even a hint of excitement in his voice, he said: 'If you are modelling a traffic jam, you should just keep track of the non-cars.' 
The collective response followed the familiar pattern when someone drops an unexpected, but once stated, obvious idea: a puzzled silence, giving way to a roomful of nodding heads and smiles. Nothing else needed to be said.
Griffeath had made a brilliant observation. During a traffic jam, most of the spaces on the road are filled with cars. Modelling each car takes up an enormous amount of memory. Keeping track of the empty spaces instead would use less memory – in fact almost none. Furthermore, the dynamics of the non-cars might be more amenable to analysis.
Versions of this story occur routinely at academic conferences, in research laboratories or policy meetings, within design groups, and in strategic brainstorming sessions. They share three characteristics. First, the problems are complex: they concern high-dimensional contexts that are difficult to explain, engineer, evolve or predict. Second, the breakthrough ideas do not arise by magic, nor are they constructed anew from whole cloth. They take an existing idea, insight, trick or rule, and apply it in a novel way, or they combine ideas – like Apple's breakthrough repurposing of the touchscreen technology. In Griffeath's case, he applied a concept from information theory: minimum description length. Fewer words are required to say 'No-L' than to list 'ABCDEFGHIJKMNOPQRSTUVWXYZ'. I should add that these new ideas typically produce modest gains. But, collectively, they can have large effects. Progress occurs as much through sequences of small steps as through giant leaps.
Third, these ideas are birthed in group settings. One person presents her perspective on a problem, describes an approach to finding a solution or identifies a sticking point, and a second person makes a suggestion or knows a workaround. The late computer scientist John Holland commonly asked: 'Have you thought about this as a Markov process, with a set of states and transition between those states?' That query would force the presenter to define states. That simple act would often lead to an insight. 
The burgeoning of teams – most academic research is now done in teams, as is most investing and even most songwriting (at least for the good songs) – tracks the growing complexity of our world. We used to build roads from A to B. Now we construct transportation infrastructure with environmental, social, economic and political impacts.
The complexity of modern problems often precludes any one person from fully understanding them. Factors contributing to rising obesity levels, for example, include transportation systems and infrastructure, media, convenience foods, changing social norms, human biology and psychological factors. Designing an aircraft carrier, to take another example, requires knowledge of nuclear engineering, naval architecture, metallurgy, hydrodynamics, information systems, military protocols, the exercise of modern warfare and, given the long building time, the ability to predict trends in weapon systems.
The multidimensional or layered character of complex problems also undermines the principle of meritocracy: the idea that the 'best person' should be hired. There is no best person. When putting together an oncological research team, a biotech company such as Gilead or Genentech would not construct a multiple-choice test and hire the top scorers, or hire people whose resumes score highest according to some performance criteria. Instead, they would seek diversity. They would build a team of people who bring diverse knowledge bases, tools and analytic skills. That team would more likely than not include mathematicians (though not logicians such as Griffeath). And the mathematicians would likely study dynamical systems and differential equations.
Believers in a meritocracy might grant that teams ought to be diverse but then argue that meritocratic principles should apply within each category. Thus the team should consist of the 'best' mathematicians, the 'best' oncologists, and the 'best' biostatisticians from within the pool.
That position suffers from a similar flaw. Even with a knowledge domain, no test or criteria applied to individuals will produce the best team. Each of these domains possesses such depth and breadth, that no test can exist. Consider the field of neuroscience. Upwards of 50,000 papers were published last year covering various techniques, domains of enquiry and levels of analysis, ranging from molecules and synapses up through networks of neurons. Given that complexity, any attempt to rank a collection of neuroscientists from best to worst, as if they were competitors in the 50-metre butterfly, must fail. What could be true is that given a specific task and the composition of a particular team, one scientist would be more likely to contribute than another. Optimal hiring depends on context. Optimal teams will be diverse.
Evidence for this claim can be seen in the way that papers and patents that combine diverse ideas tend to rank as high-impact. It can also be found in the structure of the so-called random decision forest, a state-of-the-art machine-learning algorithm. Random forests consist of ensembles of decision trees. If classifying pictures, each tree makes a vote: is that a picture of a fox or a dog? A weighted majority rules. Random forests can serve many ends. They can identify bank fraud and diseases, recommend ceiling fans and predict online dating behaviour.
When building a forest, you do not select the best trees as they tend to make similar classifications. You want diversity. Programmers achieve that diversity by training each tree on different data, a technique known as bagging. They also boost the forest 'cognitively' by training trees on the hardest cases – those that the current forest gets wrong. This ensures even more diversity and accurate forests.
Yet the fallacy of meritocracy persists. Corporations, non-profits, governments, universities and even preschools test, score and hire the 'best'. This all but guarantees not creating the best team. Ranking people by common criteria produces homogeneity. And when biases creep in, it results in people who look like those making the decisions. That's not likely to lead to breakthroughs. As Astro Teller, CEO of X, the 'moonshoot factory' at Alphabet, Google's parent company, has said: 'Having people who have different mental perspectives is what's important. If you want to explore things you haven't explored, having people who look just like you and think just like you is not the best way.' We must see the forest.

Scott E Page
--
This article was originally published at Aeon and has been republished under Creative Commons.