The Brazilian government has been trying to answer this very question in its ever-growing prison population, which has doubled since the year 2000.
The Brazilian prison population has doubled since 2000. (Photo: Mario Tama/Getty Images)
In 1953, long before shots of ayahuasca were paired with cacao elixirs at Burning Man Decompression parties, William Burroughs traveled around South America in search of the mystical beverage called yagé. Though Burroughs is remembered predominantly as a heroin junkie, he documented not only the hallucinogenic qualities of ayahuasca, but also the scientific possibilities of this intriguing blend of vines and leaves. 
Ayahuasca was first "discovered" by Western science in 1851, when the Victorian naturalist Richard Spruce made his way around the Amazon (Burroughs later read his work). It would take the "father of ethnobotany," Richard Evans Schultes, to bring ayahuasca to mainstream awareness. Ironically, perhaps, Burroughs and Schultes, both Harvard graduates, ran into one another in Colombia in 1953 while documenting yagé. 
Burroughs never achieved the scientific results Schultes did. While the Beat writer focused on a book (eventually downgraded to an article) on the science, he was known for dramatic statements like, "NO ONE IN HIS SENSES WOULD EVER TRUST 'THE UNIVERSE.'" A powerful observation in his letters to pal Allen Ginsberg, but not getting him published in Nature anytime soon. 
Interestingly, when traveling through the Putumayo region of Colombia, Burroughs predicted a global ayahuasca boom. Today eco-luxe tourism is rampant in the Amazon, with rock star shamans grappling with sexual abuse accusations. In Los Angeles, yoga teachers who've drank the brew feel justified in labelling themselves "plant medicine shamans" after circumventing the rigorous dieta and apprenticeship process. With so much spiritual capitalism occurring around this drink, what benefits can actually be gleaned? 
The Brazilian government has been trying to answer this very question in its ever-growing prison population, which has doubled since the turn of the century. In 2013, volunteer therapists working with Acuda, a prisoner's rights group based in Port Velho, began integrating yoga, reiki, and ayahuasca ceremonies as part of a wide-scale rehabilitation effort to help the half-million-plus inmates scattered across the nation.
While the brew is less studied than other entheogens, early reports are positive. One small study in Brazil saw a meaningful reduction in depression in volunteers. A larger follow-up saw a 64 percent success rate in treating depression. Another study focused on its potential application in treating addiction and other "diseases of civilization." Some speculate that ayahuasca might have even wider-ranging applications: 
The plant has shown potential to help people recover from trauma, PTSD, addiction and depression, as well as cancers and other afflictions.
The larger question of ayahuasca's scientific and spiritual applications was entertained in the 2010 documentary, DMT: The Spirit Molecule, which has been viewed millions of times on Netflix, Youtube, and other streaming services (and which I served as music supervisor for). Parsing credible science from anecdote is always challenging, yet the transformative effects of ayahuasca are well documented. 
Context matters. Last week I wrote about how mindfulness meditation might be dangerous for prisoners, but thus far ayahuasca seems beneficial for helping prisoners reflect on their crimes and, by extension, reducing recidivism rates.
This treatment is not universally welcome. One Brazilian resident, whose daughter was killed by one such prisoner, wonders how the murderer is allowed to enter the jungle to drink sacred medicine. The bigger question here involves the role prisons play in society: punishment or rehabilitation? 
This question is particularly pertinent in the United States, which holds more prisoners than any other nation. While no one is advocating that prison should be pleasurable, some view it as an opportunity to prepare inmates for reintegration into society. Many facilities accomplish the opposite: 
Prisoners in supermax units experience extremely high levels of anxiety and other negative emotions. When released—often without any "decompression" period in lower-security facilities—they have few of the social or occupational skills necessary to succeed in the outside world.
Others believe prison serves one purpose: justice. One libertarian argument even states that punishing prisoners is more merciful than trying to rehabilitate them: 
Justice requires punishment, punishment must be deserved, and just desert requires a punishment in proportion to the crime committed—neither too much, nor too little. This is far preferable to the senselessly draconian sentences and the perpetual monitoring and post-imprisonment sanctions subject to the whims of a grimly humanitarian state.
The latter argument is more nuanced than that singular quote, though that sentiment does conclude the writer's overall idea, which boils down to this: Are we trying to help criminals or keep them as far away as possible? Do we turn the other cheek or demand an eye, a head, an entire body for an eye? The prison system is broken. Do we want to try to fix it, or let it continue on the corporatized retributive path it's been leading for decades? 
At least in terms of ayahasuca, I can respond thus: on the three occasions I've sat for ceremony I've left recharged, reflective, and grateful. Though the most intense psychoactive experiences I've had—more so than psilocybin, LSD, MDMA, mescaline, and peyote—I never felt anxious. The ceremony provides an opportunity to reflect over your life; if you don't like what's simmering below the surface, chances are the ritual might result in existential duress. 
But coming to terms with what's inside of you is more transformative than ignoring it, which is, from my studies, conversations, and experiences, the true power of ayahuasca. That this brew might help alter the course of a life gone astray is enough incentive to integrate it into the prison population. The medicine is social, spiritual, and therapeutic, but most importantly, it provides a human approach to aiding others. If the science continues leading in this direction, we should follow it. 
--
Derek is the author of Whole Motion: Training Your Brain and Body For Optimal Health. Based in Los Angeles, he is working on a new book about spiritual consumerism. Stay in touch on Facebook and Twitter.
California prisons are about as off-off-off-off Broadway as it gets—but that's where the emotional tools of theatre can make the biggest difference to people's lives.\r\n
In the last 35 years, California has built approximately 22 new prisons, and the state has one of the highest recidivism rates in the country. The US's prison industrial complex has been called America's human rights crisis. So is it possible for prisoners have hope for their future? How do you retain your humanity in an inhumane system? Ten years ago, actor Sabra Williams had an experimental idea: she wanted to bring The Actor's Gang Theatre Company into prisons to work with non-actors, and offer them the emotional tools needed to heal from the trauma of being incarcerated, and all the events of their lives before that. That was the start of the Prison Project, and a decade later it is operating in 10 prisons across California. How well has it worked? It has transformed prison yards. It has built bridges between gangs. Participants have just a 10% recidivism rate and in-prison infractions have dropped by 89%. Engaging in the safe and playful space of theatre is a way for incarcerated people to engage with their emotions, often for the very first time. The entire prison community is deeply interwoven and affected by each other, so the Prison Project is developing a program for correctional officers too, who are often highly traumatized by their experiences, and have highest suicide rate of any job. Sabra Williams runs us through the Prison Project, and introduces former-inmate and student Chris Bingley to share his personal story of reconnecting with his humanity while in prison. This video was filmed at the Los Angeles Hope Festival, a collaboration between Big Think and Hope & Optimism. The Actors' Gang conducts weekly and seven-day intensive programs inside the California prison system, a weekly re-entry program in the community, as well as a program in juvenile facilities, and soon to be a program designed for correctional officers. Head here for more information on The Actors' Gang Prison Project.
Should companies provide a 'Made In an American Prison' label if the product is made in an American jail?
Should companies provide a 'Made In an American Prison' label if the product is made in an American jail? Over the last few decades there has been a huge surge of products made in prison factories by inmates. These products—which range from clothes to military equipment and everything in between—are made extremely cheaply because the workers are often paid pennies, if at all. Is this the continuation of slavery? Renowned playwright Liza Jessie Peterson thinks so, and she talks to us about how today's privatized prison labor problem is a huge human rights problem happening right here on American soil.
Liza's new book is All Day: A Year of Love and Survival Teaching Incarcerated Kids at Rikers Island.
They have the same feelings as normal people. It's how they make decisions that's different. 
Still from showtime series Dexter.
Utter the word psychopath and immediately ideas of a sadistic serial killer with a penchant for blood comes to mind. Would it surprise you to know that you may interact with one every day? In fact, psychologists have noted that some of the top CEOs and others who hold lofty positions, and even many regular people who do not, have this condition. You may know, love, or even be a psychopath and not even know it. The important thing here is to define what a psychopath is.
The traditional definition is someone who cannot empathize with others, and so does not feel shame or regret for negative actions towards them. Fans of the TV series Dexter recognize this as the internal struggle of the main character. Their inability to understand the emotions of others makes them antisocial, which could cause the psychopath to become more of a threat in the boardroom, on the sports field, or in a dark alley, to others.
But now a new study is altering the definition entirely. Harvard associate psychology professor Joshua Buckhotlz was its co-author. He and Arielle Baskin-Sommers of Yale University found that psychopaths aren't immune to empathy. Many do in fact feel regret when they hurt others.
What they cannot do is predict the outcomes of their choices or behavior. They somehow aren't in tune with social norms, those rules that keep the peace and act as a social glue, thereby maintaining the social order. It is this inability to predict outcomes that may lead to them to poor choices, viewed as improper or even ghastly by others.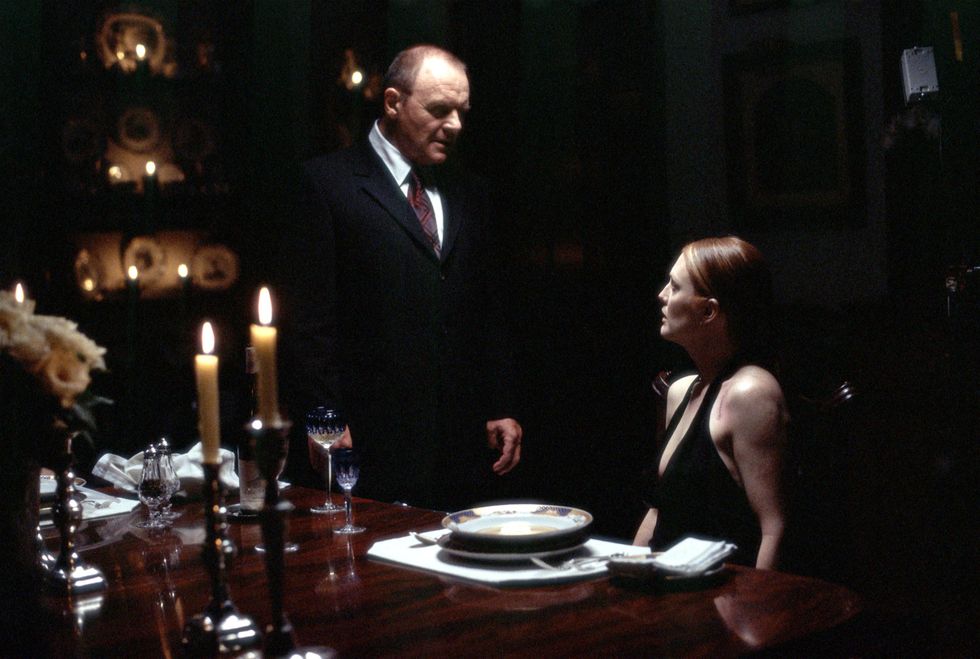 Some psychopaths may have their heart in the right place. But they can't recognize when they've crossed the line.
Researchers recruited a number of incarcerated persons, some who were deemed psychopaths and others who were not, and had them play a game based on economics. A metric called prospective regret sensitivity was used to measure each participant's level of regret, based on decisions they had made during the game. Psychopaths were seen as making riskier moves, but had difficulty evaluating whether or not they would regret them afterward.
Though we think of it as one emotion, Buckholtz claims that regret is actually a two-part process. The first part is retrospective regret. This is the kind we ruminate over, from the past. We think about a painful experience and wish we had made a better choice. From there, we can vow to take a different path in the future.
The second is prospective regret, which is when we take information from the environment and make predictions on what will happen, and whether or not we will regret our choice. Buckhotlz and Baskin-Sommers showed that it was an inability to make decisions based on values and understand the probable outcome, and its impact on others that defines a psychopath. "It's almost like a blindness to future regret," Buckhotlz said. Though in the aftermath they feel remorse, they can't see it coming.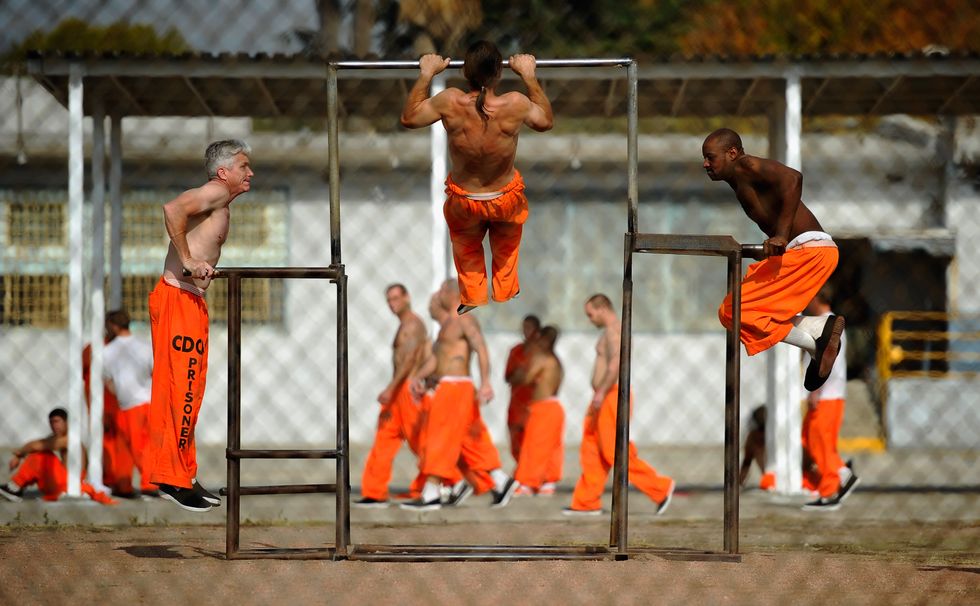 A large number of the incarcerated have psychopathic tendencies. This study may lead to retraining them to avoid poor decision making.
"Contrary to what you would expect based on these basic emotional-deficit models, their emotional responses to regret didn't predict incarceration." Buckhotlz said. Yet, "We know psychopathy is one of the biggest predictors of criminal behavior." Being able to train individuals to recognize signs of future regret could be a way to make a more compassionate psychopath, and one that might stay away from trouble, and incarceration.
Though we know much about the condition, we know very little about how psychopaths make decisions, researchers said. Psychologists have mostly delved into how their emotions work and what emotional experiences they have. But how they use that information and other signals from the environment to make decisions, has heretofore, never been studied. According to Buckhotlz, "Getting better insight into why psychopaths make such terrible choices, I think, is going to be very important for the next generation of psychopathy research."
Baskin-Sommers added further insight saying, "These findings highlight that psychopathic individuals are not simply incapable of regret [or other emotions], but that there is a more nuanced dysfunction that gets in the way of their adaptive functioning." Understanding this can help psychologists develop better methods for predicting psychopathic behavior and perhaps even train such individuals to recognize clues and steer clear of pitfalls, thus making better life decisions.
Think you might have psychopathic tendencies? Click here to find out:
What happens when Shakespeare goes to prison? His works humanize prisoners and open them up to reform in a way that the prison system fails to, says author Margaret Atwood.
In Margaret Atwood's new novel Hag-Seed, the protagonist Felix loses his job as a theatre director and is exiled to teach in a prison. Exiled? You betcha. Atwood's latest work is a re-telling of William Shakespeare's The Tempest.
This is how Atwood has come to know these two seemingly at-odds subjects so intimately and, in this video, shows us where such strange bedfellows intersect.
First she asks the most fundamental question: what are prisons for? Are they to inflict punishment for wrongdoing? To teach a lesson? To keep the public safe? To correct someone who has walked dangerously off course? Each era in history has had its own motive, and in the 19th-century the emphasis turned to reform. "We got the idea that prisons should be improving," says Atwood, "that people should be improved by them; that they should learn skills that would be useful to them later on. Instead of prisons, they got called penitentiaries, and then some of them got called reformatories."
Reform got off to a good start, but the U.S. has drastically lost its way. The systems purpose is confused. Data collected by the Bureau of Justice Statistics from 2005 to 2010 show that within three years of release, 67.8% of released prisoners were rearrested. The incarceration climate is clearly not conducive to a fresh start. Until more seismic shifts are made at a systemic level, there is one thing that can help prisoners – or rather one man: William Shakespeare.
Shakespeare's works have been taught in prisons, and some of it is well documented, for example the memoir Shakespeare Saved My Life, by Laura Bates, a college professor who went to a maximum security, all-male prison to teach the inmates stories by the Bard. Bates found that they related to the plays deeply, and the papers she got from them were better than the ones she got from her college students. Why? Because those men had lived Shakespeare's brutal plot lines. Revenge, murder, sick bargains, madness, maiming: it spoke to them on a level many of us may (fortunately) never fully appreciate.
These stories also have a transformative effect on prisoners' empathy, because literary fiction has the power to firmly move you into someone else's shoes. "If you've been in a very constricted sort of life in which your main idea has been just to keep yourself alive and keep going you often just don't think of what you're doing to other people and how they might feel," Atwood says. Shakespeare speaks to the incarcerated, and humanizes them in a way the prison system fails to.
Margaret Atwood's new book is Hag-Seed.