Can't find meaning in your life? A new study has the next best thing.
(FRANTISEK CZANNER)
The search for meaning in our lives is one of the great driving forces of human history. Viktor Frankl based his psychology on that search. Existentialism is based mainly on the need for meaning.  As anybody who has had an existential crisis or three knows, not having meaning in your life can cause anxiety, dread, fear, and loathing.
Between alienation, isolation, and the absurdity we face every day, most of us need a bit of a pick me up when it comes to having meaning in our lives from time to time.
Luckily, a new study shows an interesting way to find more meaning in your life: having sex.  
A recent study by Todd B. Kashdan and others at George Mason University asked participants a to answer a series of questions every day relating to their life satisfaction and the frequency, intimacy, enjoyability of their sexual activity. Life satisfaction was measured with several parameters, including mood and if they found that day to be meaningful.
The question used to determine that was "How meaningful did you feel your life was today?" A phrasing that has appeared on other tests of well-being and is considered to measure if people find their lives meaningful or not adequately. 
The subjects, 152 adults who were mostly female, were asked to fill out demographic reports which included whether or not they were in relationships and information on the length and closeness of those relationships. They were then asked to fill out an online form every night detailing their mood, how meaningful they found their lives to be, and if they engaged in sexual activity. They were asked to rate that activity in terms of enjoyment and intimacy on a standardized scale.

What did they find out?
Analysis of the reports showed that having sex leads to increased well-being on all counts for the next day, with those who reported having high levels of intimacy with their partners seeing that improvement last more than 24 hours. While the occurrence of sex was found to influence well-being the next day, well-being was not found to influence the occurrence of sex. 
Neither pleasure, intimacy, or how much their mood had improved affected the increased sense of finding meaning in life. This facet of well-being improved consistently for all test subjects after sex and was affected only by the quality of their relationship, if any. 
Curiously, the results suggest that being in a committed relationship of any length has little to no effect on reported well-being. Those in the closest relationships, however, did show higher levels of well-being improvement compared to everyone else. In light of this, the authors suggest that a dominant component of feeling like your life has meaning may be having meaningful social connections. A suggestion that Aristotle would agree with.
As the authors note, the study raises interesting questions concerning the relationship between hedonistic and eudaemonic happiness. If the two kinds of happiness are totally unrelated then results that show sex, often associated with hedonistic happiness, helps people find more meaning in their lives requires further explanation. The differing types of happiness are often considered at least somewhat distinct from one another.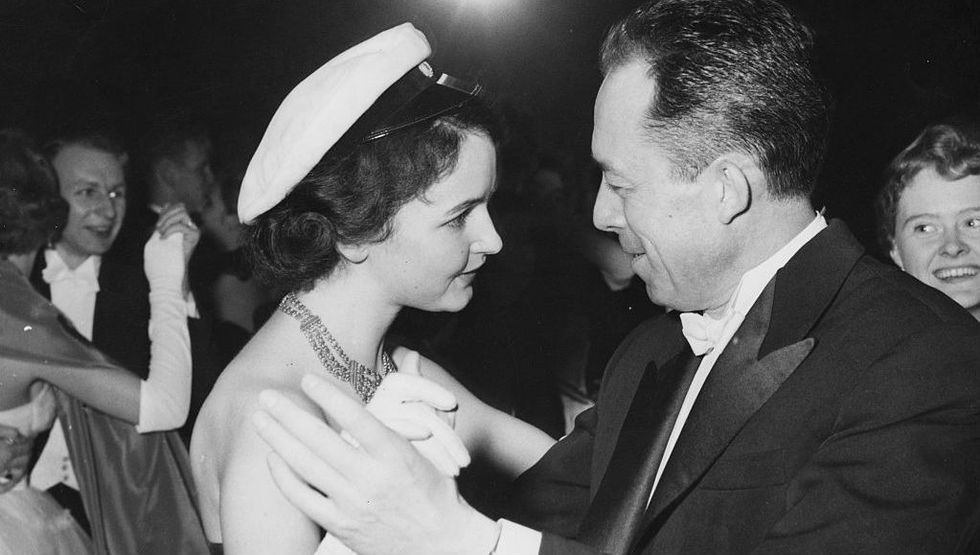 Although, the connection between finding meaning in life and sex may explain both the philosophy and lifestyle of Albert Camus.
The authors of the study note with surprise that the literature concerning the relationship between sex and well-being is rather unimpressive given the history of psychological inquiry into the matter. They also point out that in most models of well-being sexuality is, strangely, left out entirely. However, after reviewing the literature that does exist, they believe that their findings are in line with the previous studies which have been made on the subject.
While the often hedonistic pursuit of sex might not be a full replacement for a lifestyle that pursues eudaemonia, this study suggests that some overlap between the two forms of happiness, particularly where feeling as though your life has meaning is concerned, does exist. While the benefits are fleeting and at least somewhat subject to other factors, it does seem that there is a way to find momentary freedom from the problem of finding meaning in your life. 
There are many famous schools of thought that you have probably heard of, but did you hear the truth or just get a caricature of the idea?
For your reading pleasure, here are ten schools of philosophy you should know about. Some of them are commonly misunderstood, and we correct that problem here.
The leading philosophy among angsty teens who misunderstand Nietzsche.
The root of the word 'nihilism' is derived from the Latin nihil, meaning "nothing", and it is a more of a series of related positions and problems than a single school of thought. The key idea of it is the lack of belief in meaning or substance in an area of philosophy. For example, moral nihilism argues that moral facts cannot exist; metaphysical nihilism argues that we cannot have metaphysical facts; existential nihilism is the idea that life cannot have meaning and nothing has value—this is the kind that most people think of when they hear the word.
As opposed to popular understanding, Nietzsche was not a nihilist. Rather, he wrote about the dangers posed by nihilism and offered solutions to them. Real nihilists included the Russian nihilist movement.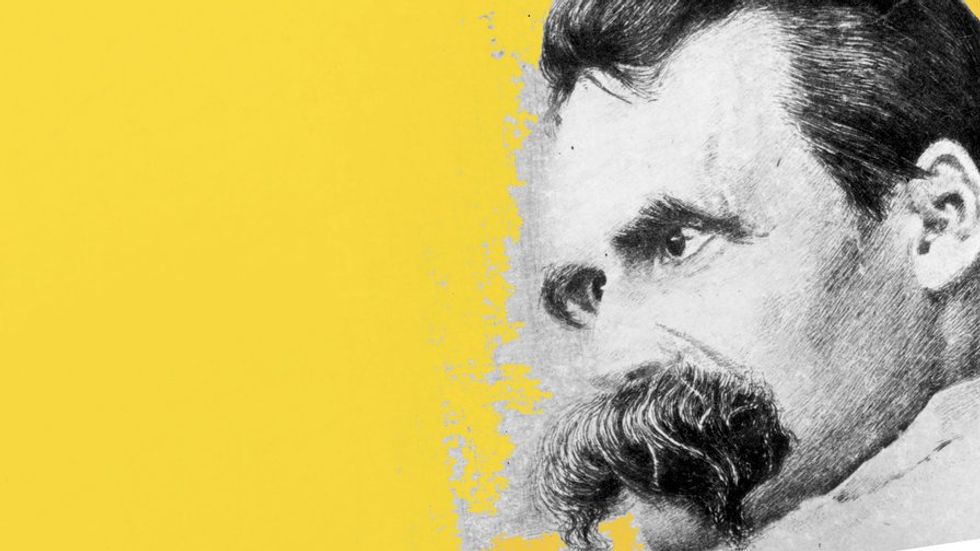 The leading philosophy among angsty undergraduates who understand Nietzsche.
Existentialism is a school of thought originating in the work of Soren Kierkegaard and Nietzsche. Existentialism focuses on the problems posed by existential nihilism. What is the point of living if life has no inherent purpose, where can we find value after the death of God, and how do we face the knowledge of our inevitable demise? Existentialists also ask questions about free will, choice, and the difficulties of being an individual.

The existentialists also included Jean-Paul Sartre, Simone de Beauvoir, and Martin Heidegger. Albert Camus was associated with the movement, but considered himself independent of it.
A philosophy popular in ancient Greece and Rome, and practiced today by many people in high-stress environments.
Stoicism is a school that focuses on how to live in a world where things don't go your way. Is it raining when you just waxed your car? Accept it. Does the lady at the desk next to you sound like a dying cat when she speaks? Accept it, and move on to the next problem. The idea at the heart of it is acceptance of all things that are beyond your control. Pain will pass, you will remain, so the best thing to do is focus on what you can control.

Famed stoics included Zeno of Citium, Seneca, and Marcus Aurelius. Today many athletes rely on stoicism to help them focus on their performance during games, rather than how the other team is doing.
Hedonism is the idea that pleasure or happiness is the one thing with intrinsic value. This idea has been held by many other schools across history, most famously the utilitarians. While happiness is often construed as pleasure and the green light is often given to depravity by this school, Greek thinker Epicurus was also a hedonist and tied it to a virtue ethics system based around moderation. He argued that moderation lead to the most happiness for the individual in the long run.
The word "hedonistic", when used as a slur, relates to this school only in that many hedonistic thinkers also saw pleasure as the key to a good life. Many hedonistic philosophers viewed pleasure as a kind of happiness, but few held it as the "only" happiness. Most hedonistic philosophers would say you should read a book rather than get drunk, as reading is a higher kind of happiness than getting snockered.
Famous hedonists include Jeremy Bentham, Epicurus, and Michel Onfray. Hedonism is also the oldest philosophy recorded, making an appearance in The Epic of Gilgamesh.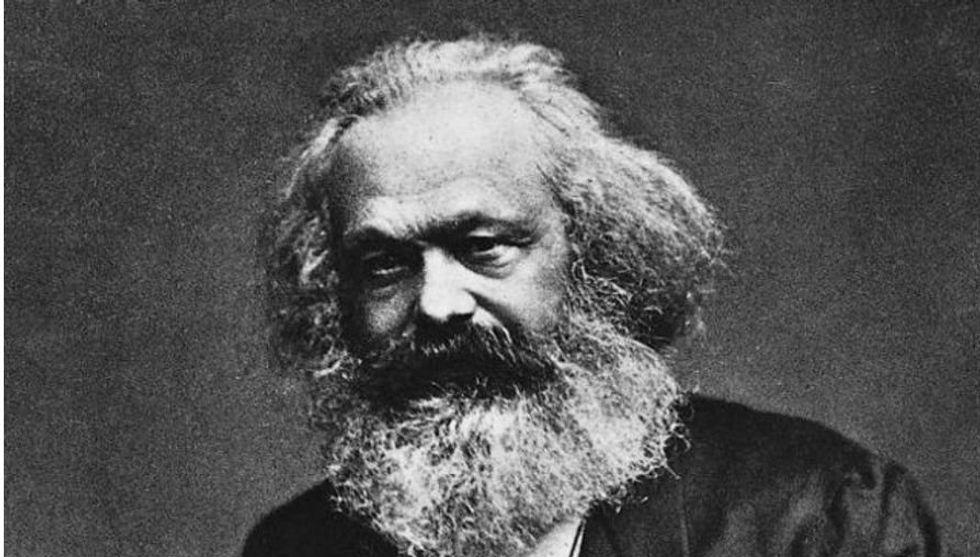 Marxism is a school based on the collected ideas of Karl Marx, the 19th century German philosopher, and the related ideas others have added after his death. His key ideas are all critiques of capitalism, such as the idea that the capitalist mode of production alienates us from the results of our labor, the tendency of capitalism to overproduce and crash as a result, and the labor theory of value. He also proposed a few ideas to help fix the problems he found in capitalism, many of them less radical than you might suppose.

Cultural Marxism is a thing, but not what your crazy uncle says it is. In reality, it is a method of critiquing a consumerist society for reducing everything to a commodity and the phenomena of mass marking reaching into all parts of our lives which was proposed by German philosophers who didn't like the Soviet system either. I am sure the comments section will disagree with this fact passionately.

Famed Marxists include Lenin, Stalin, Mao, and Slavoj Zizek; though all of the listed individuals have been called heretics at one point or another by other Marxists. Ironically, Marx himself claimed to not be one.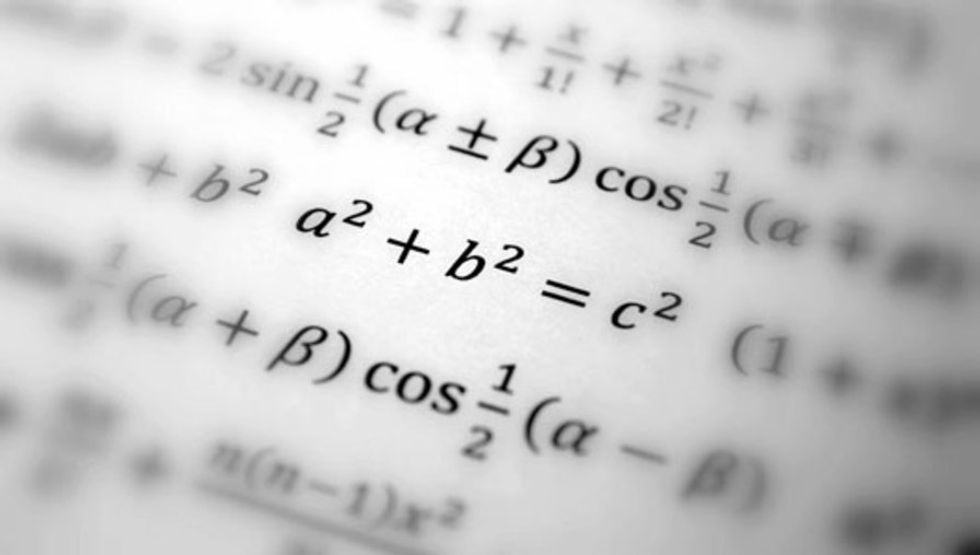 Have you ever wondered if we can base absolutely everything on logic and empirical evidence?
The logical positivists had a good try—until they found it a dead end. This school was popular in the 1920s and '30s, and was focused on the idea of verifications, which sought to base all knowledge on either empirical data or logical tautologies. By this idea, metaphysics, ethics, theology, and aesthetics cannot be studied philosophically as they don't offer ideas with truth values. As it turns out the core tenet of verificationism cannot be shown to be true either, posing an unsolvable problem for the school.
The school was largely unsuccessful in its work, and suffered a major blow when Ludwig Wittgenstein denounced his previous work in favor of the school's ideas then utterly changed course. The school still had a great deal of influence, particularly on the work of Karl Popper and Wittgenstein, who worked so hard to disprove the core tenets.

Famed members of the movement included Bertrand Russell, Ludwig Wittgenstein, and the Vienna Circle. All of them were brilliant, and after the decline of the school most of them went on to other projects. 
Taoism is a school of thought based around the Tao Te Ching, written by the ancient Chinese philosopher Lao-Tzu as he left China to live as a hermit. Taoism is based around ideas of humility, the 'Way', a focus on the individual, simplicity, and naturalness. It is commonly practiced as a folk religion by the Chinese, and Taoists often make offerings to various gods.
Taoist thought would later fuse with Buddhism and birth of Zen. Elements of it would also be incorporated into the concept of Neo-Confucianism. The principles of Taoism would also resonate with physicist Niels Bohr who admired Taoism's ability to view opposites as complementary.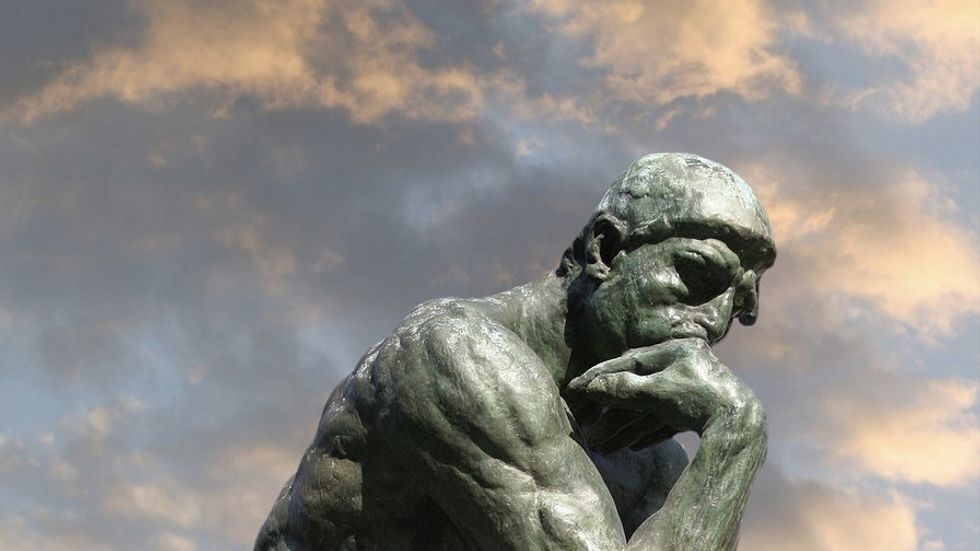 If our senses are often wrong, how can we ever trust them to get reality right? This is the key tenet of rationalism, the idea that knowledge must come primarily from reason and thought, rather than empirical evidence.

The idea has been widespread in history. Thinkers who argued for rationalism included Socrates, Rene Descartes, and Spinoza. Their view, that reason alone could reveal the great truths of the world, has largely fallen out of use in favor of a more diverse group of methods for finding truth. British philosopher Galen Strawson explained the limit of rationalist approaches to knowledge when he explained, "you can see that it is true just lying on your couch. You don't have to get up off your couch and go outside and examine the way things are in the physical world. You don't have to do any science." Convenient, but no longer enough. Today, most thinkers combine rationalist notions with empirical data.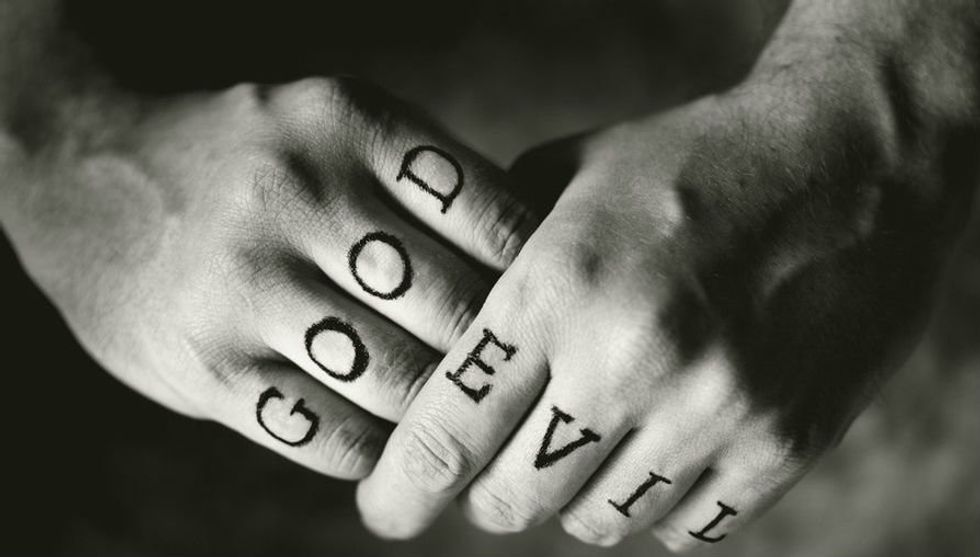 Relativism is the idea that views are relative to perspective or considerations. This idea can even be applied to morality or truth itself, with some arguing then that there are no moral facts or absolute truths. Similarly, situational relativism is an idea in ethics where a rule is to be followed under all conditions except for some, when we would then follow another rule. For example, don't kill unless you would save lives by doing so. This idea, in a revised form, was supported by American philosopher Robert Nozick in his book Anarchy, State, and Utopia.
Most of you are probably familiar with the idea of "cultural relativism" which is the notion that the morality of two differing cultures cannot be compared and a person outside of one culture cannot critique the values and morality of another. This idea is not held by any major philosophers, and is generally seen as self-defeating by those who work in ethics.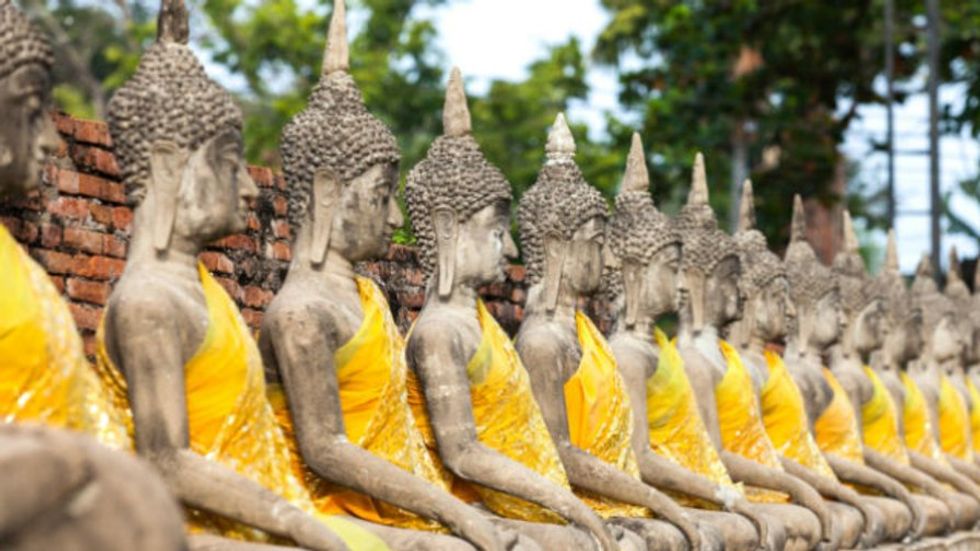 A religion based around the teachings of Gautama Buddha, an Indian prince, Buddhism is dedicated to the idea that suffering has a cause and that we can overcome it by means of mediation, following the noble eightfold path, and contemplation of sutras.
The many schools of Buddhism are rather diverse in their thought, bound together primarily by the Buddha's ideas on suffering. Some are non-theistic while others have a pantheon of gods and demons. Some hold that karma exists and reincarnation is a part of life while others reject any discussion of an afterlife. Most are peaceful while others… not so much. In the west, Buddhist ideas on meditation are often widely shared while other elements of the religion are ignored.
The question isn't "are you happy"... but rather "what kind of happy are you"?
Spreadshirt.com
Quick question, are you happy? If you need more than two seconds to answer it, I can wait. For many people, happiness is the end all meaning of life; that rare and beautiful thing that they long for more than anything. If you can't answer that you are happy, don't worry; you're in good, if glum, company.

But maybe the question would be easier if we asked: what kind of "happy" are you?

When people talk about "happiness", there can be more than a few things we are really talking about. The most common understanding of it is "feeling good". This relates to hedonistic happiness and the seeking of pleasure while avoiding pain. It is a common approach to happiness, one which has been enshrined in the philosophy of Utilitarianism. It is not, however, the only way to be happy.
Eudaimonic Happiness, for example, is rather different. Eudaimonia means "flourishing"and is the idea of having a worthwhile life rather than an explicitly pleasant one. The idea goes back to Socrates and the Stoics who argued that being virtuous was enough to assure a good life even; if it was less pleasurable than a life of vice.
The idea was also the foundation of Aristotle's virtue ethics, though he argued that a truly excellent life also required a few external goods as well as virtue; money, friendship, beauty, and a decent amount of luck among them. For Aristotle the most worthwhile life is the life of reason, to live virtuously and intellectually is far superior to living otherwise, even if it can be less fun.
More recently, the idea was given a psychological reboot with Maslow's hierarchy of needs. A person who has reached the apex of the pyramid, self-actualization, and self-transcendence, can be said to be living a Eudemonic life. One where they seek to fulfill their potential and life their lives to the fullest.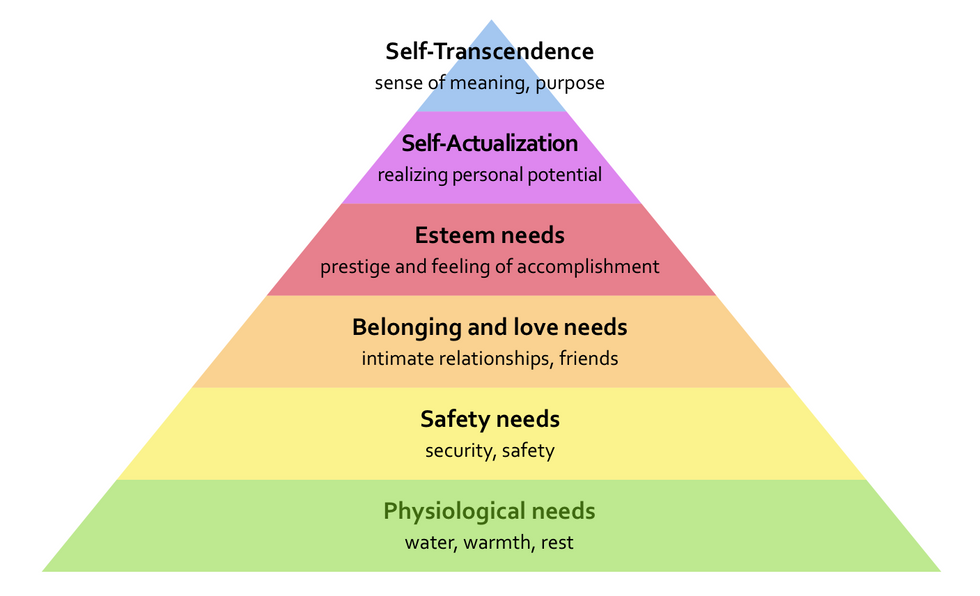 There is also the idea of Evaluative Happiness. This idea is fairly straightforward, social scientists ask people on questionnaires to rate their happiness on a scale from 1-10.  This kind of happiness is most closely tied to "life satisfaction" and the fulfillment of goals. Given that it can be measured very simply and doesn't make assumptions about what will make the person answering the question happy, it is considered the gold standard of well-being metrics.
How can I be happy then? Is there a guide to reaching each form of happiness?

Hedonism can be the easiest kind of happiness to conceptualize, just chase pleasures while running away from pain as fast as you can. However, this isn't going to work for you in the long run. This was the key insight of the Buddha, the Stoics, and other thinkers throughout history.
The Greek hedonist Epicurus argued that the key to hedonistic happiness was moderation. Living a life of simple pleasures, he thought, would maximize pleasure experienced over the long run. For example; while we might be tempted to live richly even for a short time before returning to a typical lifestyle Epicurus argues that this will make us less happy than if we just lived moderately all along- as then we cannot miss luxury.

For the less than stoic we have John Stuart Mill, the greatest of the Utilitarian philosophers. He expanded on the idea of hedonism being more than the life of base pleasure seeking. In his work, Utilitarianism, he argues that some pleasures are higher than others. For a person who could do both, reading Shakespeare will give more pleasure than drinking heavily, so Mill postulates. Though the accuracy of this statement has been debated for some time; to really achieve hedonistic happiness Mill would have us develop our intellectual abilities and find pleasure in their use rather than seeking the "happiness of a pig".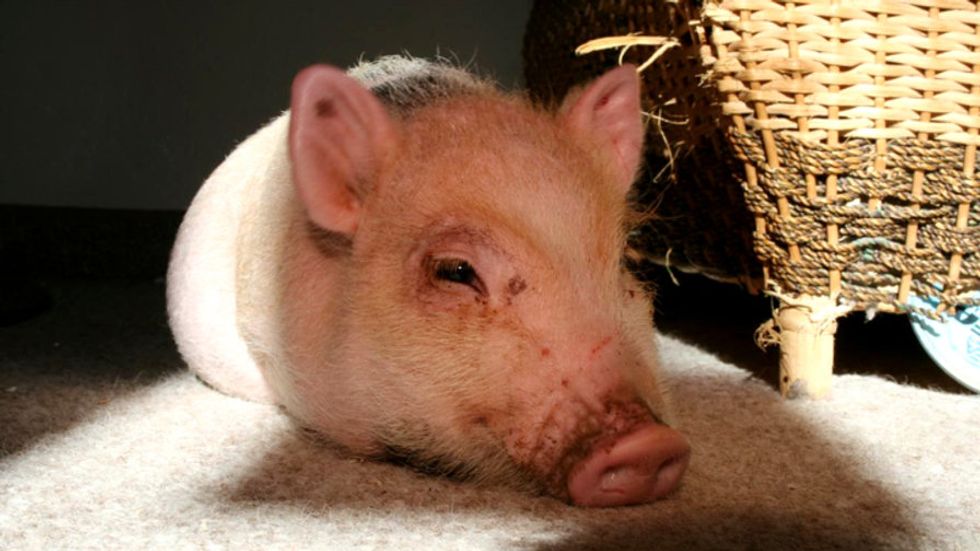 Though, he does look contented. 

For Eudaimonia, Aristotle left us a how-to guide in the form of the Nicomachean Ethics. Suggesting that each virtue is the median between one vice of deficiency and one of excess. He argues that we can, by practice, come to embody virtue and become "flourishing" people, given the good fortune of having the necessary external goods as well.
The difficulty with Eudaimonia, as opposed to other forms of happiness, is that it not only requires most of a lifetime to really get right, but there is still a great deal of debate over what "right" is. Maslow's hierarchy of needs has been criticized as being of use only to a person living in an individualistic society, what a constitutes a flourishing person, and how you personally can reach your potential, is different for each everybody. Learning what your potentials are is an art in itself.
There is also the criticism that most Eudaimonic theories all but require the individual to be reasonably well off to be successful in reaching their goal. Recognizing this, American philosopher Martha Nussbaum has written on how the Scandinavian countries, with their generous social programs that assure people's basic needs are fulfilled, are best able to allow their citizens to flourish. The consistently high scores of those nations in happiness rankings suggests they may be on to something.
Evaluative happiness is also very open to individual choice. What makes you happiest is up to you, the problem is going out and getting it. Places with high scores for this kind of happiness can be quite different from one another. Singapore scores very high on happiness tests, but for differing reasons than does Costa Rica. However, people who do have this kind of happiness tend to have things in common; like financial security, status, pride in their work, and feeling as though they are living their values. This, like Eudaimonia, can take decades to truly achieve, and can also be very dependent on having a decent amount of luck.

There is more than one way to be happy. Each of the three kinds we considered here is valuable in its own way. By better understanding the ways we can be happy we have a better chance of doing it. Before you despair too much at how long it might take you to become "happy" based on these three schools, remember this quote by the American psychologist Carl Rogers, "The good life is a process, not a state of being". 
The philosopher believed we craved for something less pleasant.
Nietzsche, towards the end of his not entirely happy life.
Everybody wants to be happy, right? Who doesn't? Sure, you may not want to sacrifice everything for pleasure, but you certainly want to enjoy yourself. There are a slew of drugs on the market for solving the problems of depression, and the methods for achieving happiness are often sold and advertised as something you can get, and that which you desire above all else.
The pursuit of happiness is so integral to our idea of the good life that it was declared to be an inalienable right by Thomas Jefferson. It summarizes the American Dream like no other idea. For many people it is the meaning of life itself. It is difficult for some to fathom that there is a way of thinking that suggests you don't want to at least try to be as happy as you can be.
Well, there is one philosopher who doesn't think you want happiness in itself. Friedrich Nietzsche.
Nietzsche saw the mere pursuit of happiness, defined here as that which gives pleasure, as a dull waste of human life. Declaring: "Mankind does not strive for happiness; only the Englishman does", referencing the English philosophy of Utilitarianism, and its focus on total happiness. A philosophy which he rejected with his parable of the "Last Man," a pathetic being who lives in a time where mankind has "invented happiness".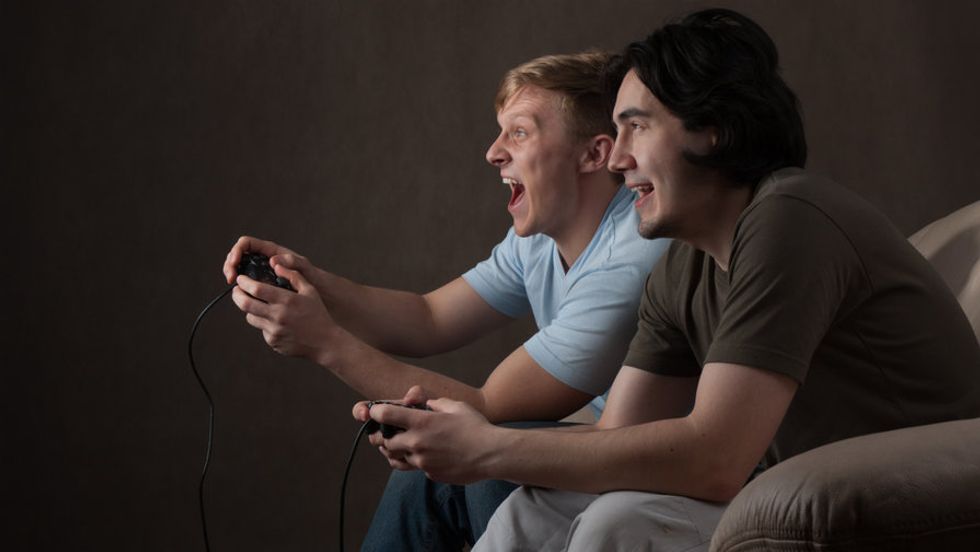 The Last Men? In Nietzsche's mind they were happy, but dull.

Nietzsche was instead dedicated to the idea of finding meaning in life. He suggested the Ubermensch, and his creation of meaning in life, as an alternative to the Last Man, and offered us the idea of people who were willing to undertake great suffering in the name of a goal they have set, as examples. Can we imagine that Michelangelo found painting the ceiling of the Sistine Chapel pleasant? Nikola Tesla declared that his celibacy was necessary to his work, but complained of his loneliness his entire life.
Is that happiness? If these great minds wanted happiness in itself, would they have done what they did?
No, says Nietzsche. They would not. Instead, they chose to pursue meaning, and found it. This is what people really want.
Psychology often agrees. Psychologist Victor Frankl suggested that the key to good living is to find meaning, going so far as to suggest positive meanings for the suffering of his patients to help them carry on. His ideas, published in the best-selling work Man's Search for Meaning, were inspired by his time at a concentration camp and his notes on how people suffering unimaginable horrors were able to carry on through meaning, rather than happiness.
There is also a question of Utilitarian math here for Nietzsche. In his mind, those who do great things suffer greatly. Those who do small things suffer trivially. In this case, if one was to try to do Utilitarian calculations it would be difficult, if not impossible, to find a scenario when the net happiness is very large. This is why the Last Man is so dull; the only things that grant him a large net payoff in happiness are rather dull affairs, not the suffering-inducing activities that we would find interesting.
This problem is called "the paradox of happiness." Activities which are done to directly increase pleasure are unlikely to have a high payoff. Nietzsche grasped this problem and gave it voice when he said that "Joy accompanies, joy does not move." A person who enjoys collecting stamps does not do it because it makes them happy, but because they find it interesting. The happiness is a side effect. A person who suffers for years making a masterpiece is not made happy by it, but rather finds joy in the beauty they create after the fact.
Of course, there is opposition to Nietzsche's idea. The great English thinker Bertrand Russell condemned Nietzsche in his masterpiece A History of Western Philosophy. Chief among his criticisms of Nietzsche was what he saw as a brutality and openness to suffering, and he compared Nietzschean ideas against those of the compassionate Buddha, envisioning Nietzsche shouting:
Why go about sniveling because trivial people suffer? Or, for that matter, because great men suffer? Trivial people suffer trivially, great men suffer greatly, and great sufferings are not to be regretted, because they are noble. Your ideal is a purely negative one, absence of suffering, which can be completely secured by non-existence. I, on the other hand, have positive ideals: I admire Alcibiades, and the Emperor Frederick II, and Napoleon. For the sake of such men, any misery is worthwhile.
Against this Russell contrasts the ideas of the Buddha, and suggests an impartial observer would always side with him. Russell, whose interpretations of Nietzsche were less than accurate and who suffered from having poor translations to work with, saw his philosophy as the stepping stone to fascism, and as being focused on pain.

So, while you may value something above happiness, how much are you willing to suffer to get it? Nietzsche argues that you will give it all up for a higher value. Others still disagree. Are you even able to pursue happiness and receive it? Or is Nietzsche correct that you must focus elsewhere, on meaning, in order to even hope for satisfaction later?
susan-david-on-our-unhealthy-obsession-with-happiness
Everybody wants to be happy, right? Who wouldn't try to get as many pleasurable experiences as they could? Well, if this philosopher is right. You wouldn't.
Can people living in a simulated reality, even a perfect one, be said to have a "good life"?
What is the key to the good life? Is it something we all want?  Everybody wants to be happy, right? But what is happiness? How do we get it?
That question has puzzled people for ages. But one answer that comes up often is pleasure. Of course, what "pleasure" means is another debate itself. For some philosophers, this is the only true good in life, all other things are only part of the good life as they give pleasure to the individual. Such an belief is referred to as Hedonism, and is as ancient as ideas come, with a history going back to the earliest civilizations.
After all, when we do something we enjoy, or otherwise encounter something good, does it not bring us pleasure? Sure, there are other things we might say we like: religion, virtue, beauty, or something else. But hedonists say these things are only good because they bring us pleasure. The only true good, and the vital key to a good human life; they say.
Hedonism is both scorned and loved, some view it as a poor way to live, marked by vice and indulgence. Others see it as the honest way of looking at things. Some, like Epicurus, were hedonists who viewed temperance and moderation as the keys to pleasure. And then there are those who just love pleasure, and seek to maximize the pleasure they experience however they can.
But if you agree with Hedonism, think about this.

Suppose tomorrow you were told that a new machine had been built: the experience machine. This machine is capable of generating a virtual reality for you; one so real you could not tell the difference between reality and fantasy. The machine is fail-safe, and will never suffer an error or a mechanical failure.
The only setting is to "paradise", and you would experience endless pleasure if you enter. No real experience could possibly compete with the machine in terms pleasure gained. All you need to do is sign a form or two, and get plugged into the machine. They can even preset the machine to give certain experiences, or to include certain people if you wish.
Do you get in?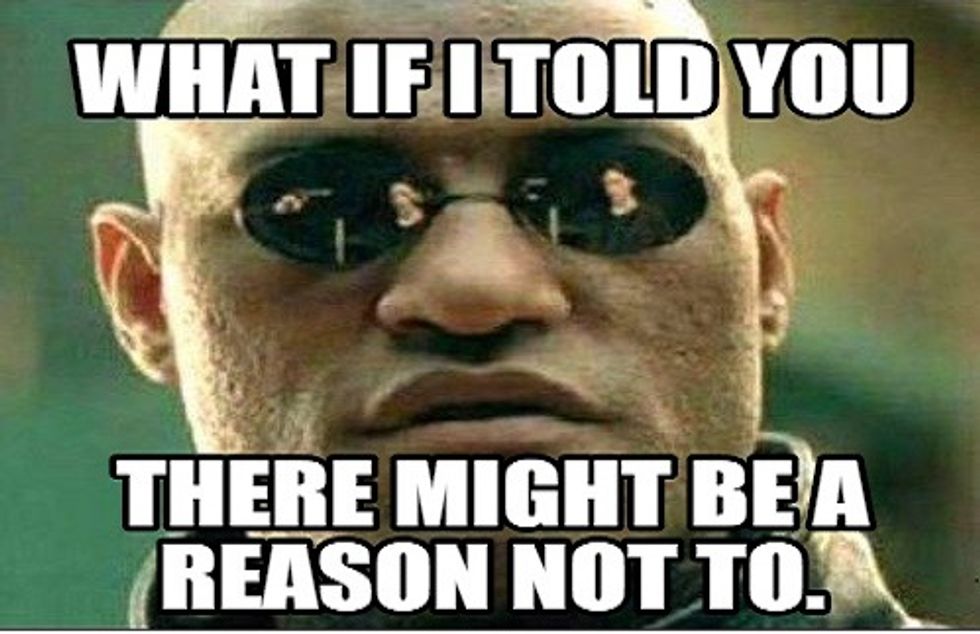 The author of the problem, American philosopher Robert Nozick, says you won't. Pointing out that most people value having experiences in reality, or that the person that gets in will only be thinking that they do anything, when in fact they are merely sitting down all the time. They instead desire to be a certain kind of person, which requires actually doing things.

Nozick claims that because we value something other than pleasure, evidenced by rational people deciding not to get into the machine, the idea that pleasure is the only good must be false.
Even if you suppose that we derive pleasure from the reality of something, remember: it can't compete with going into the machine. We must value it for its own sake rather than as a path to pleasure if we reject the machine. So much for Hedonism then, if we agree with Nozick.
However, some philosophers say we would, and should, get into the machine. The founder of Utilitarianism, Jeremy Bentham, believed firmly that there was only one good, pleasure, and one evil, which is pain. With his early version of utilitarianism, going into the machine becomes a no brainer. The math is clear. The fact that the experiences aren't real is no concern of his.
There are, of course, other ideas and experience to support and reject hedonistic ideas other than the machine. Aldous Huxley's Brave New World is often interpreted as a rejection of the Hedonistic Utopia, while Infinite Jest shows the absurdity of creating the perfect pleasure-causing film—people would do nothing but watch it to death.
In support of Hedonism, the first novel ever written, The Epic of Gilgamesh, has an argument for it, making this perhaps the oldest philosophy known. Some authors have even proposed moving civilization into a Matrioshka brain. If well built and placed, this would allow for a perfect world to be created in a computer simulation and run for trillions of years.
The idea of the experience machine makes us ask ourselves what we value. If we only value pleasure, then we should agree to go in. If don't want to get in, then we must value something else. Even the most devoted hedonists might pause to wonder if they value their pleasure being "real" before entering the machine. Those who suppose there are other valuable parts of a good life other than pleasure would have less trouble deciding.
So, ready to get in? Or would you rather suffer out here with us?