Around 100 million adults in the United States are affected by chronic pain. What can we do about it?
Dema (male) the 26-day-old endangered Sumatran Tiger cub cuddles up to 5-month-old female Orangutan, Irma at the 'Taman Safari Indonesia' Animal Hospital, on February 26, 2007 in Cisarua, Bogor Regency, West Java, Indonesia. (Photo by: Dimas Ardian/Getty
Around 100 million adults in the United States are affected by chronic pain – pain that lasts for months or years on end. It is one of the country's most underestimated health problems. The annual cost of managing pain is greater than that of heart disease, cancer and diabetes, and the cost to the economy through decreased productivity reaches hundreds of billions of dollars. Chronic pain's unremitting presence can lead to a variety of mental-health issues, depression above all, which often intensifies pain. And our most common weapon against pain – prescription painkillers – generates its own pain, as the ongoing opioid crisis attests. But must we rely on pharmacology to stave off pain? Perhaps there is a more natural nostrum – partial and insufficient, but helpful nonetheless – closer to hand. 
Most pain research concentrates on a single, isolated person in pain. This allows researchers to simplify their analyses of pain, which is useful to a point, though it does yield a somewhat distorted view. The problem is that, outside of the laboratory, people are often not isolated: they take part in a social world. Without involving social interactions into the study of pain, we risk ignoring the part that social communication might play.
New techniques have recently made it possible to monitor the physiological activity of several people simultaneously. This allows us to measure the level of synchrony between people as they take part in extreme or prosaic social situations, with some surprising findings. Participants and spectators of a fire-walking ritual were found to have synchronous heartbeats. So do people watching emotional movies together, choir singers singing together, and romantic couples gazing at each other and engaged in imitation tasks in the lab. How can interpersonal synchrony be facilitated? And might there be a way for such physiological coupling to contribute to pain relief? The answer lies in the simplest of human interactions: touch.
Research I recently conducted with my colleagues Haifa Irit Weissman-Fogel and Simone Shamay-Tsoory at the University of Haifa suggested that interpersonal touch is an effective way of reducing pain. We recruited 23 romantic, heterosexual couples to participate in the experiment. The women received pain stimuli under varying conditions. First, alone, without their partners, and then with their partners, but without physical contact. In the third condition, the women held hands with their partners while receiving pain and, in the fourth, they held hands with a stranger. This study showed that the third condition – partner's touch – resulted in enhanced pain-reduction in comparison with others. Moreover, women with highly empathetic partners reported increased pain-reduction associated with that partner's touch. It seems, then, that this study empirically supports the idea that touch can transfer a partner's empathy, thereby decreasing pain. And it happens that this finding dovetails with previous research showing that a range of emotions from disgust to love to fear can be effectively communicated solely by means of touch.
In order to understand the physiological bases of our findings, we conducted an additional study that also measured synchrony. This time, 22 (different) romantic couples were invited to participate. Throughout the experiment, we calculated physiological synchrony by recording heartrate and respiration in each partner. There were four study conditions: holding hands, with pain; holding hands, without pain; not holding hands, with pain; and without either pain or holding hands. (Pain was again administered only to the females.) We explored interpersonal synchrony in both conditions without pain, and touch moderately enhanced the synchrony for the respiration. Surprisingly, synchrony disappeared altogether when pain was administered without touch, perhaps women participants focused almost exclusively on their own pain as a strategy to cope, leading to a physiological 'disconnection' from their partners. However, interpersonal touch enlivened synchrony between partners in both heartrate and respiration. Moreover, couples that demonstrated high touch-related pain relief showed enhanced levels of physiological synchrony, as did the couples with a highly empathic male partner.
The investigation didn't stop there. Under the same conditions, we studied inter-brain synchrony. This study highlighted the analgesic effect of synergistic touch and empathy, which might have important implications for acute pain conditions, such as easing the pain of going through labour. Indeed, the presence of partners during delivery is helpful in 60 per cent of cases, suggesting that the partner's empathy and the quality of the birth interaction might explain the differences between the cases. Similarly, other studies showed that the father's presence increased positive experiences in all aspects of childbirth. Therefore, future studies might concentrate on the clinical implication of these findings, investigating the efficacy of different touch aspects and using empathy training.
Interpersonal touch has important social and affective meanings. Skin-to-skin touch is necessary to the development of premature infants. It contributes to the regulation of stress responses in adults, enhances trust, and provides comfort and emotional wellbeing. So while it's unlikely that this research solves the problem of painkillers, it does propose a very simple pain treatment with an indispensable side effect: connecting with other people.

Pavel Goldstein
--
This article was originally published at Aeon and has been republished under Creative Commons.
The Actors' Gang Prison Project has spent ten years proving that teaching prisoners self-worth and emotional intelligence pays off.
Ten years ago, actor Sabra Williams had an experimental idea: she wanted to bring The Actors' Gang Theatre Company into prisons to work with non-actors, and offer them emotional training to recover from the trauma of incarceration, and the events of their lives that landed them there in the first place. With an incredibly low recidivism rate of just 10% among her students, Williams' experimental idea has proven its worth and now operates in ten prisons across California, which is where Sabra Williams met former inmate and Actors' Gang student Wendy Stag. Wendy recently shared her personal story of learning to cope with trauma and negative emotion at the Los Angeles Hope Festival, a collaboration between Big Think and Hope & Optimism. The Actors' Gang conducts weekly and seven-day intensive programs inside the California prison system, a weekly re-entry program in the community, as well as a program in juvenile facilities, and soon to be a program designed for correctional officers. Head here for more information on The Actors' Gang Prison Project.
This technique could have applications in pain management and addiction treatment.
Imagine going to the doctor complaining of pain. The physician writes you a prescription. But instead of medication, you knowingly receive a placebo. How would you feel? This is a vitally important question, as the US is going through a chronic pain epidemic right now, with 100 million adults feeling significant pain on a consistent basis. As a consequence, we have the opioid epidemic.
A lot of patients in pain develop a tolerance to opioid pain relievers too quickly, and begin taking more than prescribed to kill bleed-through pain. But the relief only lasts for a time, causing a vicious cycle, forcing the patient to take more, and pushing them ever closer to addiction and overdose. Unfortunately, there are few long-term options, besides alternative medicine, when it comes to chronic pain. Now, imagine receiving effective pain relief without the risk of addiction, overdose, or even side effects?  
One way to do that might be to instigate the placebo effect. Usually, we think of a placebo as a "fake" pill, sometimes called a sugar pill. They're used in clinical trials, made to look just like the medication they are mimicking, but without any active ingredients. Researchers in two important studies found the results of using the placebo effect for medical aims was anything but fake. Today, knowledge of the effect is widespread. It's so much a part of our consciousness that Harvard University researchers found that knowingly giving patients a placebo reduced their pain.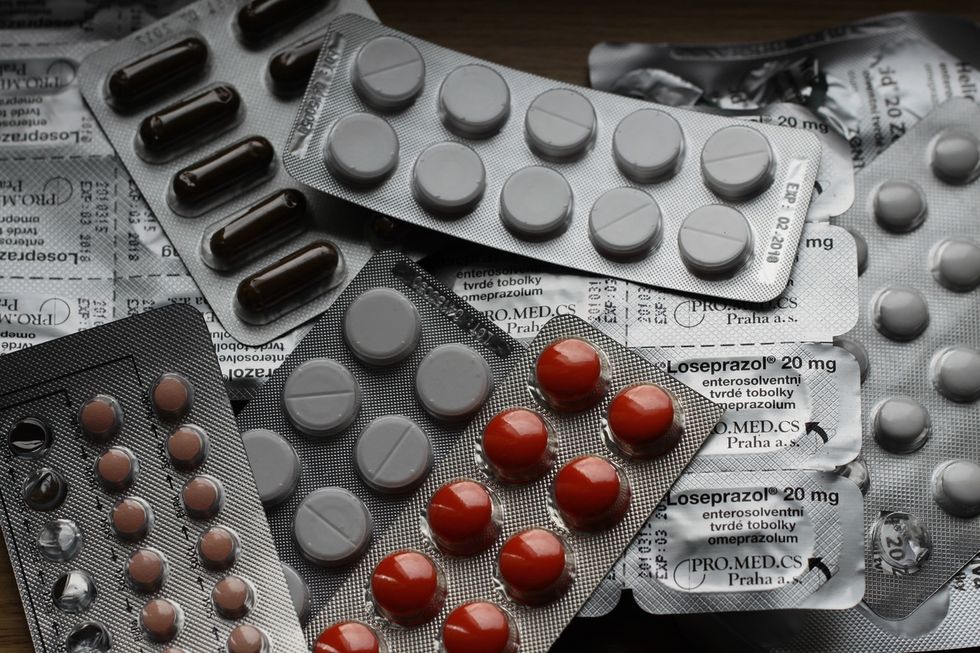 All medications come with the risk of side effects. What if we could induce the placebo effect for symptom relief?
Though we've known about the placebo effect for a long time, medical science still doesn't know exactly how it works. In this study, researchers at Harvard Medical School wanted to know what impact, if any, the placebo effect would have, if participants knew up-front they were getting one. Dr. Ted J. Kaptchuk led the study on what are being called "open-label placebos."
Professor Kaptchuk is the director of the Harvard-wide Program in Placebo Studies and the Therapeutic Encounter (PiPS) at Beth Israel Deaconess Medical Center in Boston. He's been studying the placebo effect for over 20 years. In one of his previous studies, he and colleagues recruited irritable bowel syndrome (IBS) patients. Each suffered from abdominal cramps, and either constipation or diarrhea. Half of participants received an "open-label" placebo. The other got no medical intervention. Those who received a sugar pill saw their symptoms improve dramatically.
In a second and more recent study, Prof. Kaptchuk looked at using the placebo effect to treat lower back pain, something every adult in the world will confront at one time or another. Globally, chronic lower back pain is the number one cause for disability. He and colleagues concluded that those patients who took a placebo knowingly, in addition to a traditional pain reliever, experienced more pain relief than those who took medication alone.
"This new research demonstrates that the placebo effect is not necessarily elicited by patients' conscious expectation that they are getting an active medicine, as long thought," the researcher said. "Taking a pill in the context of a patient-clinician relationship -- even if you know it's a placebo -- is a ritual that changes symptoms and probably activates regions of the brain that modulate symptoms."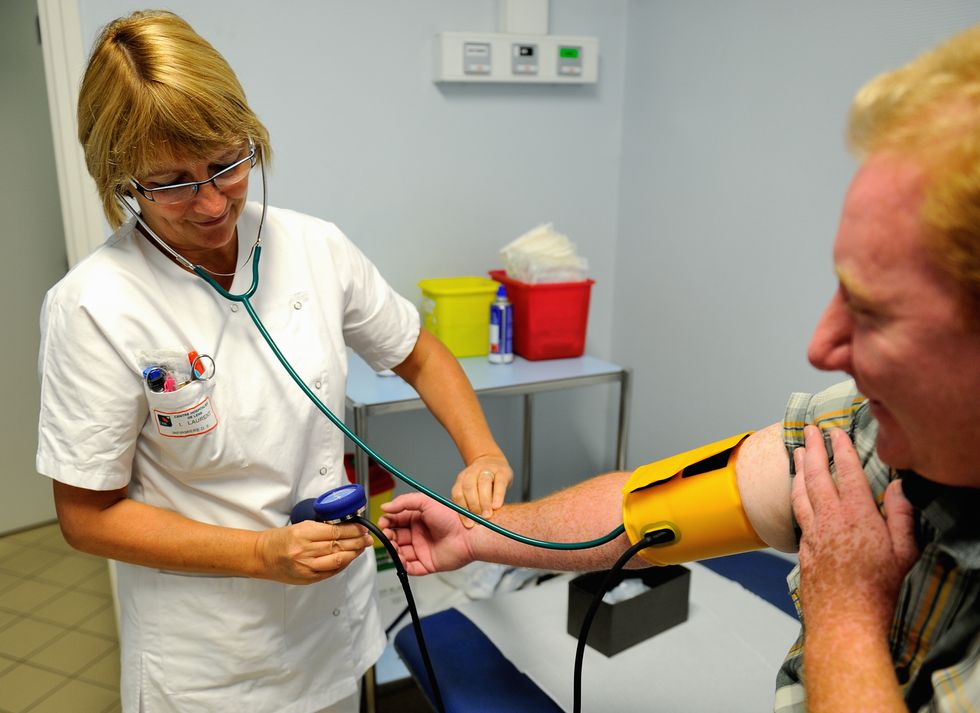 The ritual and expectations surrounding medical care may engage the brain in a way that can bring us relief.
97 patients with chronic lower back pain took part. Each was then given a one-on-one, 15-minute session outlining the placebo effect. Then, they were put randomly into one of two groups. The first received the usual treatment, while the second also received an open-label placebo. 85-88% of patients were already on pain medication. None were taking opioids. They were on non-steroidal anti-inflammatory drugs (NSAIDS) such as ibuprofen (Advil, Bayer), aspirin, or acetaminophen (Tylenol).
Those taking these drugs could continue to do so, but weren't allowed to take part in any dramatic lifestyle changes. After three weeks, those in the placebo group reported a 9% reduction in usual pain, a 16% reduction in maximum pain, and a 29% reduction in disability related to pain. Kaptchuk said the body responds to the rituals we associate with medical care. But how did the patients feel about knowingly taking a placebo? Lead author on this study, Claudia Carvalho, PhD, said that rather than feeling lied to, the patients felt empowered, as they felt like they were taking part in a cutting-edge approach.
Kaptchuk says that placebos can't replace every medication. It can help with symptom control for things like nausea, pain, or fatigue. But it won't help with cancer, atherosclerosis (clogged arteries), or high cholesterol, among other maladies. More studies are being conducted by Kaptchuk to help us further understand how the placebo effect might be used in palliative care—to treat symptoms.
Kaptchuk said, "Our hope is that in conditions where the open-label placebo might be valuable, instead of putting people on drugs immediately — for depression, chronic pain, fatigue — that people would be put on placebo." He added, "If it works, great. If not, then go on to drugs."
To learn about the genetic component of the placebo effect, click here: