There is a philosophical way of looking at the current arguments to remove Confederate statues, and it's one that dates back to Ancient Greece.
A statue of Confederate general Thomas Jonathan 'Stonewall' Jackson, and a statue of the philosopher Plato.
A great deal of trouble and debate has recently taken place around monuments to Confederate leaders and soldiers in the United States. Both sides have a well-explained position. Supporters of the monuments offer defenses ranging from "Heritage not Hate" down to a frank acceptance, and appreciation, of the avowed white supremacy of the Confederate States of America. Opponents of the monuments cite that exact white supremacy and history of oppression as a reason to demolish the statues.
It has been suggested by prominent figures that the campaign to remove statues because of the sins of history will have no end, with offending images being found everywhere. Today it will be Robert E. Lee, tomorrow Washington, the next day we might find reason to hate Lincoln. To prevent the descent into revisionist madness, we must stop it before it starts and leave them all standing—so the argument goes.
However, there is a philosophical way of looking at the current arguments to remove Confederate statues. It's one that dates back to Ancient Greece and suggests that it is not mere revisionism.
In the classic work The Republic, Plato attempts to describe what justice is through an extended study of the ideal city and how it relates to a just man. While his conclusion is not what interests us here, there is one segment, on the decline of the ideal state into tyranny, that does. Plato did not see utopia as the end of history as we do, but rather as subject to decay and only a momentary thing. Since his city-state started out as perfect, any change is for the worse, but it is the inevitability of change that is relevant to us. He has Socrates explain the nature of the changes to a debate partner in this dialogue: 
"The accumulation of gold in the treasury of private individuals is the ruin of timocracy; they invent illegal modes of expenditure; for what do they or their wives care about the law?"

"Yes, indeed"

"And then one, seeing another grow rich, seeks to rival him, and thus the great mass of the citizens become lovers of money."

"Likely enough."

"And so they grow richer and richer, and the more they think of making a fortune the less they think of virtue; for when riches and virtue are placed together in the scales of the balance, the one always rises as the other falls."

"True."

"And in proportion as riches and rich men are honored in the State, virtue and the virtuous are dishonored."

"And what is honored is cultivated, and that which has no honor is neglected."

"That is obvious."

"And so, at last, instead of loving contention and glory, men become lovers of trade and money….
Here, he shows that what is valued in any place inevitably changes over time and that those new values lead to fundamental changes in society. In this case, the increased love of money, and reduced emphasis placed on virtue and vice, leads the aristocratic city-state to become an oligarchic plutocracy. This love of money begets itself, as "what is honored is cultivated."
This thought is the key to understanding the current debate over Confederate monuments. A statue is an object of art and history, but also of honor. Many names in history have no statues, and the decision to devote resources to producing one means that this person, above all others, is supposed worthy of having a statue. Times, tastes, and values change, and people who were once deemed destined to have a place of honor are sometimes cast aside. With them go their monuments.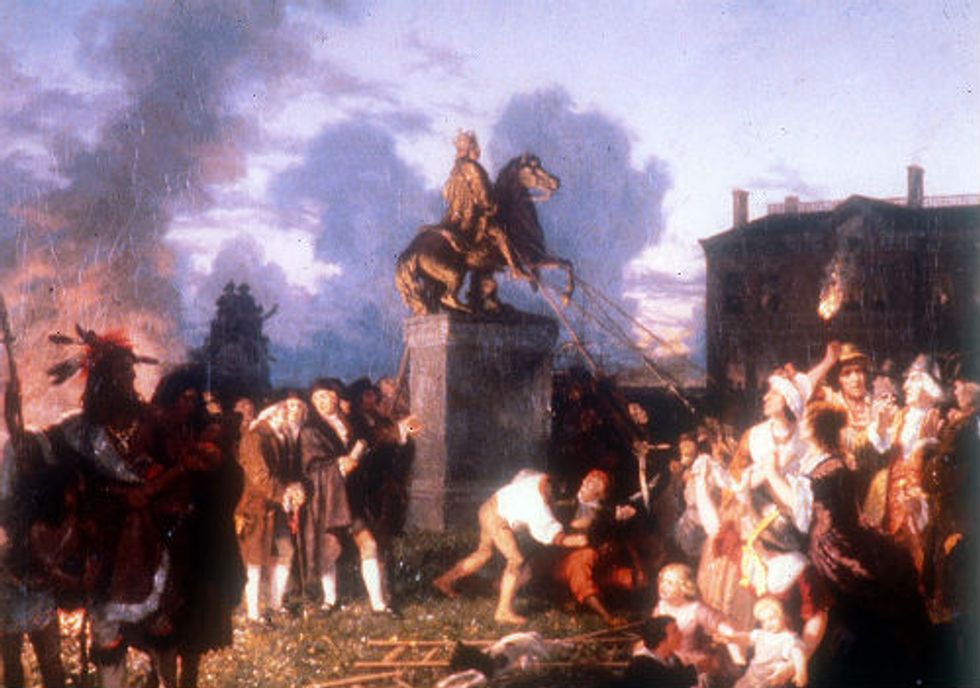 American Revolutionaries removing a statue of George III, as depicted by Johannes Adam Simon Oertel.
This same principle, "what is honored is cultivated," is applied in Germany on bans on Nazi imagery. There are no public statues praising Hitler remaining in Berlin, and many sites which were deemed likely to be used as shrines to fascism were demolished or severely altered to prevent that honor from ever materializing. Austria took bold steps this year in the same direction. This same motivation was cited by the University of Texas at Austin in its recent decision to remove its Confederate statues. With university president Greg Fenves saying, "We do not choose our history, but we choose what we honor and celebrate on our campus."
A notable image of regime, or cultural, change is always the toppling of old monuments to ex-leaders, and it happens everywhere. Rarely are such people accused of trying to re-write history. They are more often praised for taking control of their future. The Germans remember the Nazis, and the Ukrainians remember Stalin. They just don't have so many statues honoring them in parks anymore.
On a more positive note, there are countless examples of people being images of honor in a society to show that they are noteworthy. Franklin Delano Roosevelt, who founded the March of Dimes, was placed on the dime shortly after his death. Seattle has a statue dedicated to its greatest native guitarist, Jimi Hendrix. Serbia's greatest scientist, Nikola Tesla, adorns the 100 Dinar note. These great men, seen as worthy of emulation for charity, artistic skill, and scientific achievement, are showcased. The list of similar selections goes on and on—and in the future will grow to include more female icons, another shifting cultural value.
The current movement to dismantle Confederate statues then, from the perspective of Plato, is part of the natural evolution of what is valued in a society. What those values are, and if they are good ones, is another question. What is not questioned is that a society desires and values some things above others and that steps will be taken to promote them. Is rebellion against Lincoln still to be held dear? Perhaps, perhaps not, but it is inaccurate to say that people wish to erase disappointing history; Plato would say they seek to promote what they value. A natural, and perhaps inevitable thing. 
You might think philosophy is a boy's club. We are here to correct that misconception.
While a great idea can come from anybody anywhere, sometimes a different perspective is needed for progress to be made. In that mindset, today we have ten of the greatest female philosophers of all time.
 1.      Simone de Beauvoir (1908-1986)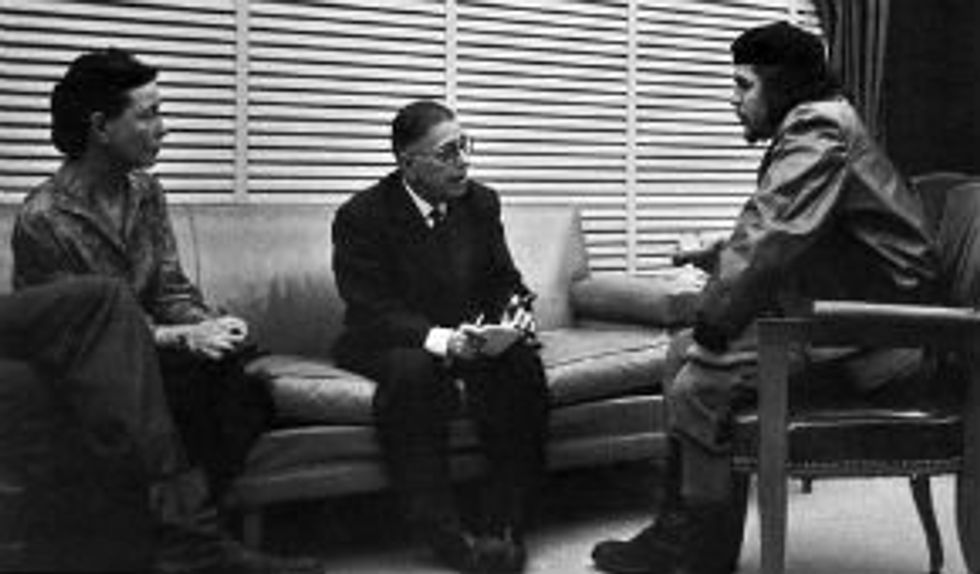 As a French existentialist, Marxist, and founding mother of second-wave feminism, there are few philosophers who can hold a candle to Beauvoir, though she never thought of herself as being one. She wrote dozens of books, including The Second Sex and The Ethics of Ambiguity, and is noted for having a very accessible writing style. Her work is often focused on the pragmatic matters of existentialism, as opposed to that of her life partner, Jean-Paul Sartre. She was very active in French politics, as a social critic, protester, and member of the French resistance.
"The curse which lies upon marriage is that too often the individuals are joined in their weakness rather than in their strength, each asking from the other instead of finding pleasure in giving."
 2.      Hypatia of Alexandria (Born c. 350–370, died 415 AD)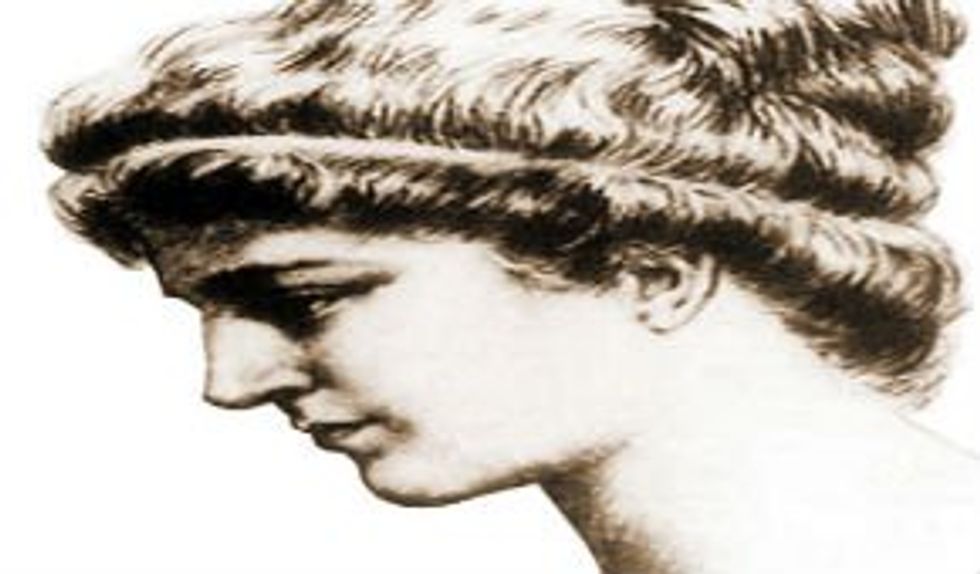 A Greek philosopher and scientist, she was regarded by many of her contemporaries as the greatest philosopher of the age. Her fame was such that prospective students traveled great distances to hear her speak. While it remains uncertain as to the scope of her writings, a common problem for ancient authors, it is agreed that she at least co-wrote several surviving works with her father, including extensive commentaries on Greek science and philosophy. She was killed by a Christian mob as part of larger riots in the city, though there is some evidence to suggest that she was assassinated over controversial astronomical work.
"There was a woman at Alexandria named Hypatia, daughter of the philosopher Theon, who made such attainments in literature and science, as to far surpass all the philosophers of her own time." – from Socrates of Constantinople 
 3.      Hannah Arendt (1906-1975)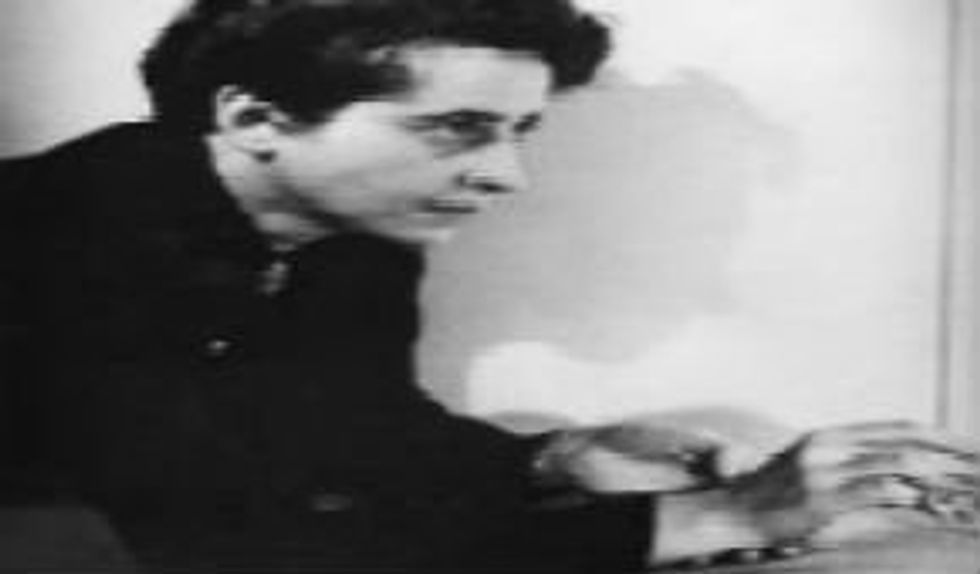 Another great philosopher who didn't consider herself one. The German born Arendt, who escaped Vichy France for New York, wrote extensively on totalitarianism during her life. Her magnum opus, The Origins of Totalitarianism, analyzes and explains how such governments come to power. Likewise, her book Eichmann in Jerusalem, considers how the most average of men can be made evil in the right conditions. She also wrote on other political subjects, such as the American and French revolutions, and offered a critique of the idea of human rights.
"Under conditions of tyranny it is far easier to act than to think."

 
 4.      Philippa Foot (1920-2010)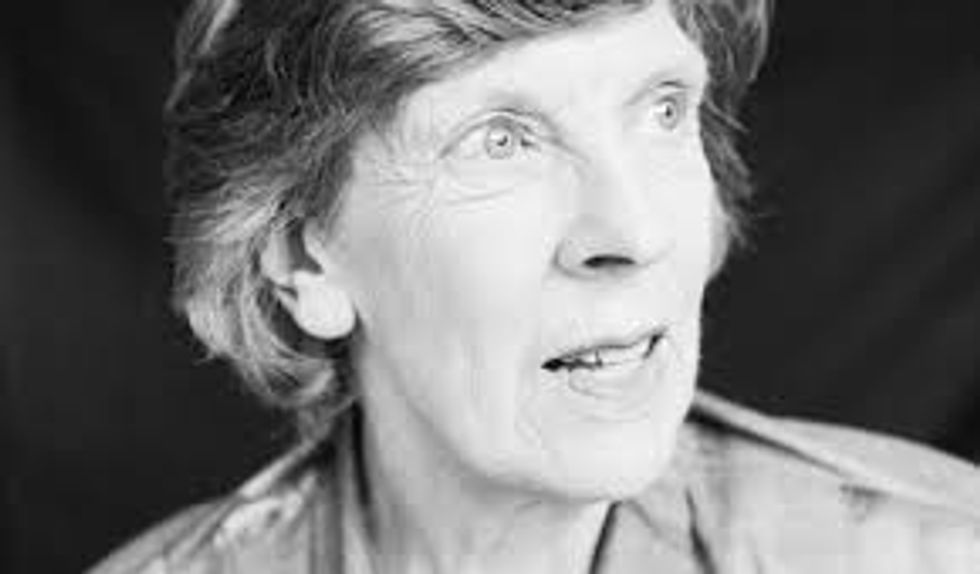 An English philosopher working out of Oxford and UCLA, she is often credited with sparking a revival in Aristotelian thought. Her work in ethics is extensive and well known: she wrote the trolley problem. Over her lifetime she worked with many philosophers (including our next entry), and heavily influenced many living philosophers. A collection of her essays, Virtues and Vices, is a key document for the recently revitalized interest in virtue ethics.
"You ask a philosopher a question and after he or she has talked for a bit, you don't understand your question anymore." 
 5.      G.E.M Anscombe (1919-2001)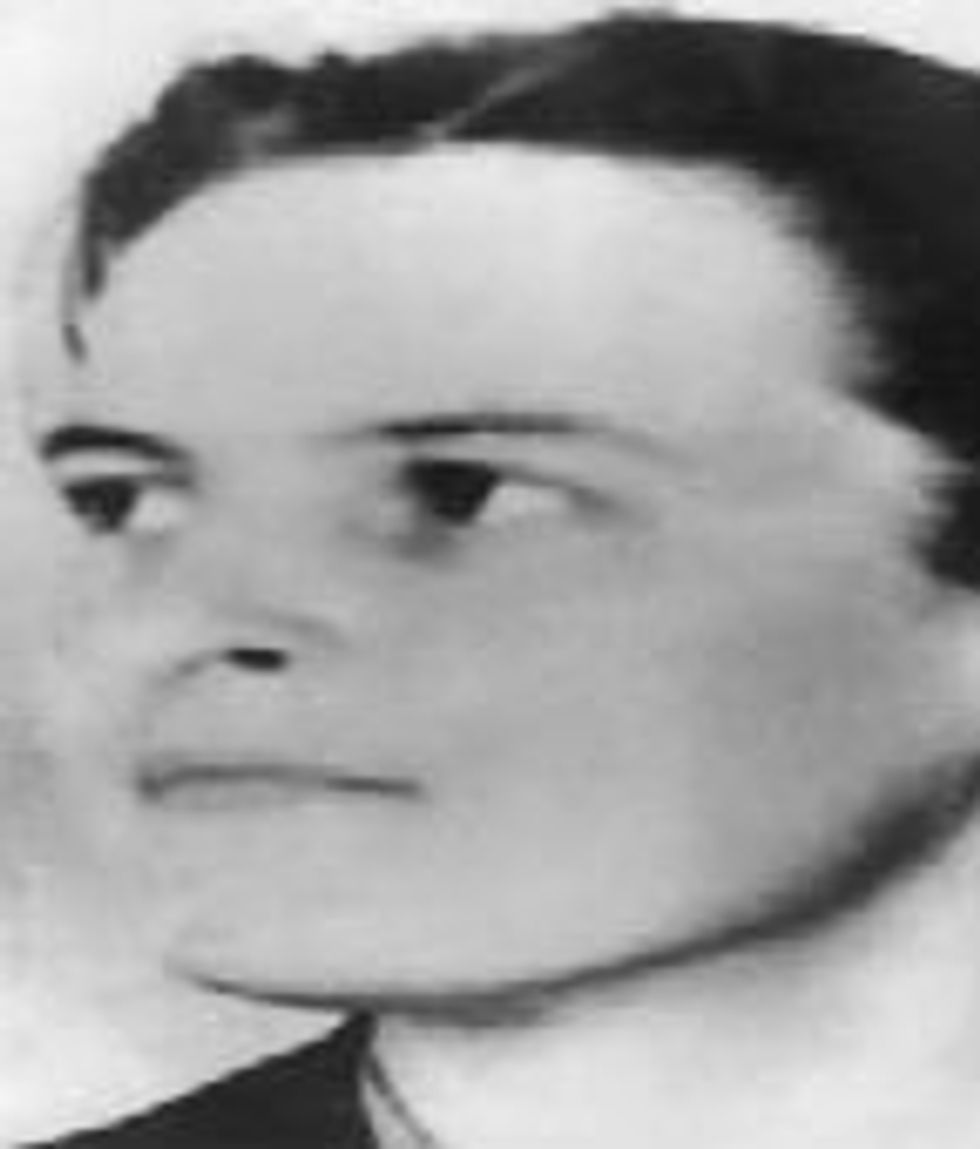 A British philosopher working out of Oxford who wrote about everything she could lay her hands on, including logic, ethics, meta-ethics, the mind, language, and war crimes. Her greatest work was Intention, a series of papers showing how what we intend to happen has a great effect on our ethical standing. Her groundbreaking work Modern Moral Philosophy, has influenced modern ethical work extensively; it was here that she invented the word consequentialism. She also debated many famous thinkers, including Phillipa Foot. She was also a notable firebrand, protesting both Harry Truman and local abortion clinics.
"Those who try to make room for sex as mere casual enjoyment pay the penalty: they become shallow."
 6.      Mary Wollstonecraft (1759-1797)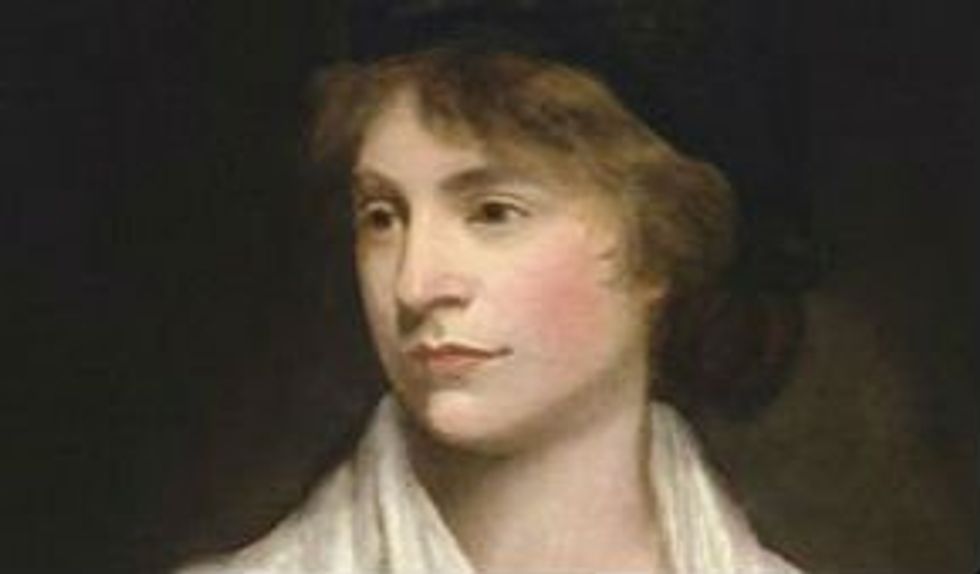 An English philosopher and popular writer, she was the author of A Vindication of the Rights of Men, a defense of the French Revolution against Burke; and A Vindication of the Rights of Woman, an answer to those who argued against the education of women. She was, in some ways, the first feminist philosopher. She also wrote several novels, travel guides and a children's book. She died from complications of childbirth at age 38. That birth gave us her daughter, who was also a noted writer: Mary Shelly, author of Frankenstein.
"Virtue can only flourish amongst equals."
 7.      Anne Dufourmantelle (1964-2017)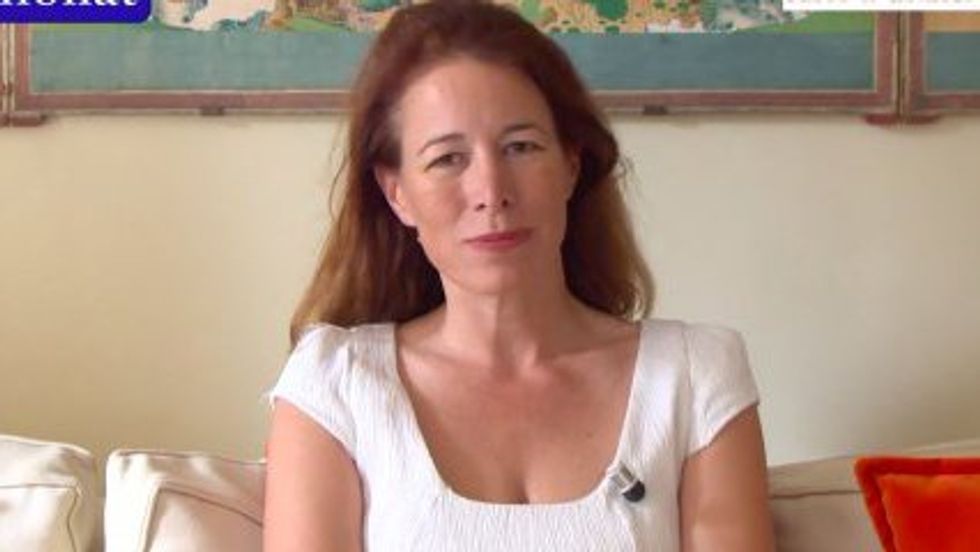 Image: Librairie Mollat
A French philosopher and psychoanalyst, her philosophy was based on risk taking. Particularly, the notion that to truly experience life we must take risks, often considerable ones. She discussed the notion of "security" which frowns on risk while also leaving a void in our existence. She was the author of 30 books, has many interesting lectures, and died as she lived.
"When there is really a danger to be faced, there is a very strong incentive to devotion, to surpassing oneself." 
 8.      Harriet Taylor Mill (1807-1858)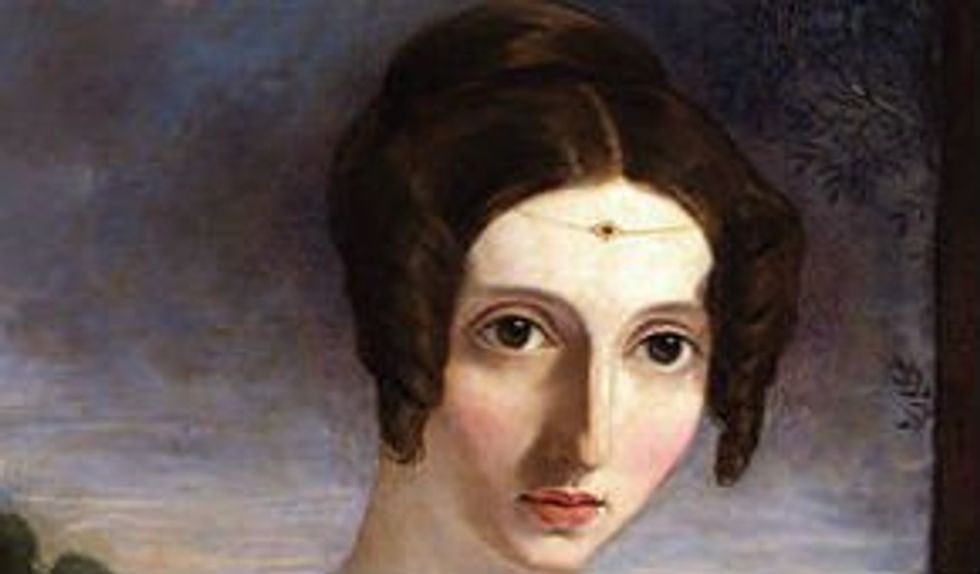 Wife of John Stuart Mill, Harriet Mill was a philosopher in her own right. Despite publishing few works during her lifetime, her influence on her husband's work is undeniable. Her essay The Enfranchisement of Women is a precursor to Mill's later work The Subjection of Women and makes many of the same points. John Stuart Mill's masterpiece On Liberty is dedicated to her, and by his admission partly written by her.
"All my published writings were as much my wife's work as mine; her share in them constantly increasing as years advanced." — J.S. Mill
 9.       Kathryn Gines (Born 1978)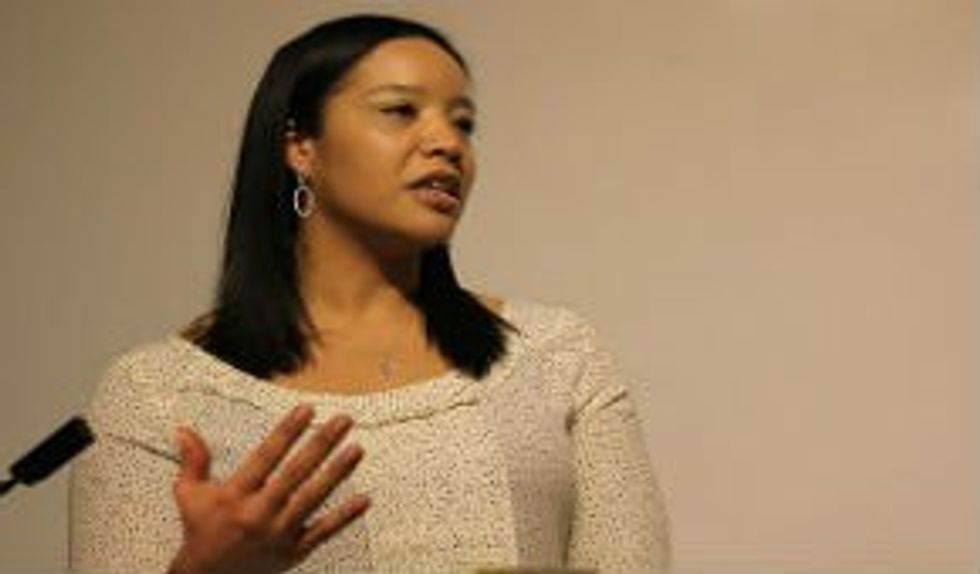 A Philosopher working out of Pennsylvania State University, Gines has written a book on Hannah Arendt's philosophy. A continental philosopher, she has written extensively on Africana philosophy, black feminism, and phenomenology. A collection of her work can be found here.
10.   Carol Gilligan (Born 1936)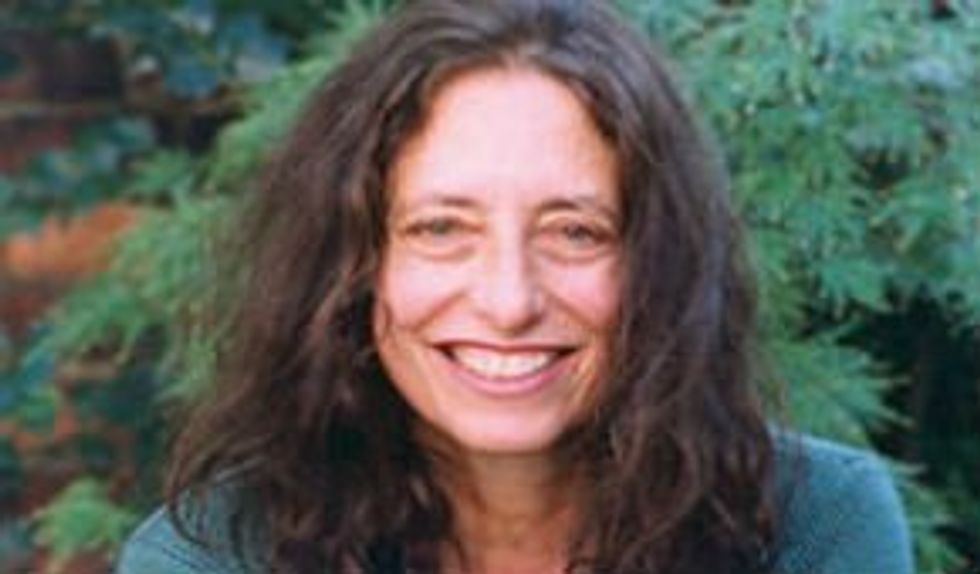 The founder of the school of care ethics, Gilligan's work In a Different Voice has been called "The little book that started a revolution." Her work questions the value of universal standards of morality, such as fairness or duty, seeing them as impersonal and distant from our problems. She instead proposes that we consider relationships and our interdependence in moral actions.  
"I've found that if I say what I'm really thinking and feeling, people are more likely to say what they really think and feel. The conversation becomes a real conversation."