Some philosophers have tried to base morality on human nature, but what does biology say about that?
Getty Images
In his 1945 public lecture 'Existentialism is a Humanism'  Jean-Paul Sartre made a bold claim: for human beings, existence precedes essence.  We exist, then we choose how to be. This is as opposed to a chair, for example, which is designed to fit a particular purpose and then brought into existence to fulfill that purpose. The chair has an essence that precedes it; it has a "chair nature" that it is created to conform to.
Sartre rejects the idea that human nature is a guide on how we should live and further denies that there is any such human nature at all. This was a radical departure from most of the philosophy that came before him. Thinkers going back to ancient Greece and China have tried to use human nature as a guide to living a proper life.
Each of those philosophers, including Aristotle, Mencius, John Calvin and Xun Kuang, made an insight into what they saw as human nature and then tried to determine what we ought to do from there. In doing so, they made a horrible mistake.
David Hume demonstrated their error with his is-ought gap. In his work A Treatise on Human Nature, Hume shows us that we cannot determine what we ought to do from observing a mere fact. Just because we evolved to eat all the salt and sugar we can get doesn't mean we ought to, for example. Just because something is natural doesn't mean it is good.
This is often referred to as the appeal to nature, which is a closely related fallacy. Even with this problem, many thinkers would still reject Sartre's claim of there not being a human nature to work with.
However, Sartre might have an unlikely supporter in his belief that there is no human nature: the naturalist Charles Darwin.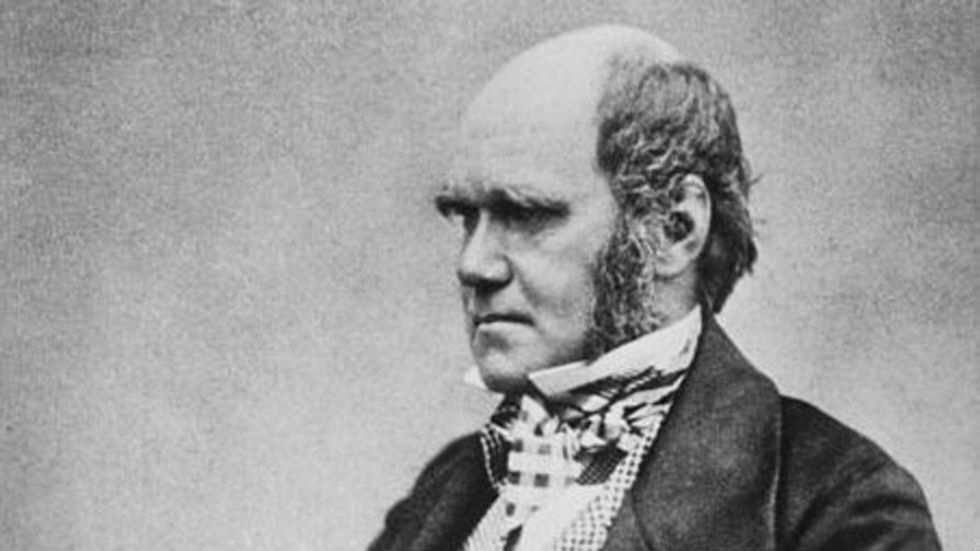 Darwin, here to ruin the day of people who think humans are special. 
Evolution shows us that any human nature we have is an accident, retained to promote reproductive success, and is not likely to exist over the long run in any fixed form. Any determination of what human nature would be if it exists is only applicable in particular circumstances for a relatively short time. 
Evolution can only happen when there are variations from the norm. Mutations that promote survival thrive, ones that are detrimental to survival are weeded out, and the neutral ones remain. Any attempt to find human nature among all of the variations would have to include altruism and psychopathy, openness to experience and caution, athletic ability and the lack thereof.
Darwin teaches us that there is no "normal", and fundamental changes are happening all the time. Biologically speaking, human nature doesn't exist in the way many philosophers need it to.
But, if we can't base our ethics on human nature, what can we base it on?

The problem of how to ground morality without the appeal to nature is a big one and one that many people have tried to tackle. Immanuel Kant attempted to solve the problem by finding morality in pure reason, formulating the categorical imperative this way. Sartre borrows it from Kant in his lecture, arguing that we must make our choices on how to live as though we were choosing for all of humanity.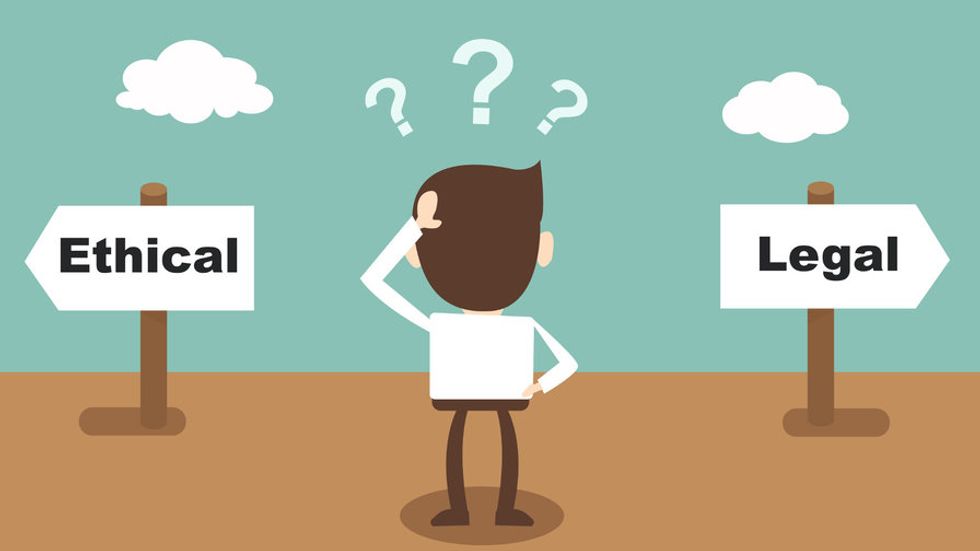 Sometimes, that isn't so easy.
Others have found ethical ideas in looking to the human condition, rather than at human nature. In her essay 'Non-Relative Virtues: An Aristotelian Approach', Martha Nussbaum argues that certain problems of human life are inevitable and virtues can be found by determining how to handle these problems. As an example, how we deal with the fact we will someday face danger to life and limb is covered by the virtue of courage. The exact details are to be worked out later, but the need for an answer is clear.

Just because human nature might be one thing or another is not a reason to chart the course of your life in a particular direction. If Sartre is right, there is no human nature to start from anyway. As evolutionary theory advances, we discover that all of humanity shares a hodgepodge of traits that happened to get passed on. It seems strange that we should base what we value and how we act on those traits alone.

We are then left in the predicament of the existentialists: we must decide on what we value, say, do, and dream to be without guideposts. This is a great freedom and a great responsibility.
Evolution exists and exerts itself in a different way than gravity does... because natural selection is an "algorithmic force."
Illustration by Julia Suits, The New Yorker cartoonist & author of The Extraordinary Catalog of Peculiar Inventions
1. "The 21st century will be dominated by algorithms," says Yuval Harari. That makes "'algorithm' arguably the single most important concept in our world."
2. He's almost right. Natural algorithms have ruled every century with life in it. He means unnatural algorithms (which have been called "weaponized math") now matter.
3. Daniel Dennett says, "Darwin discovered the fundamental algorithm of evolution." Of course Darwin couldn't have seen natural selection as algorithmic, but technomorphic analogies to our unnatural computers mean we're beginning to recognize "algorithmic forces."
4. For instance, Gregory Chaitin says, "the origin of life is really the origin of software," and "DNA is multibillion-year-old software."
5. Algorithms are sequences of step-by-step instructions for complex processes (like recipes, or software). They describe how dumber sub-steps compose complex tasks.
6. Evolution's survival-of-the-fittest algorithm is very loosely "survive, replicate with variation, repeat."
7. Out of that dumb process-logic arises all the intelligence and complexity of all living systems. Including what Dennett calls "competence without comprehension."
8. Consider "termite castles" that look like a monumental Gaudí church. Termites collectively have the competence to build complex castles without comprehending what they're doing. Smart-seeming higher-level competence and complexity are caused by following dumb lower-level steps.
9. Here, it's worth noting that evolution exists in a different way than gravity (they differ ontologically). Both cause changes in the world, but forces like gravity operate directly via intrinsic physical properties (having simple algebraic relationships), but evolution is a complex "algorithmic force" (that emerges and operates indirectly, systemically).
10. Algorithmic forces exist and exert their powers in systemic and relational ways; they're not driven by isolatable and intrinsic traits. They require sequential steps, and are built from iterative if-then-else logic.
11. Another way to say this is that algo-forces are driven by richer information processes than physical forces. In physics a few isolatable numeric variables (like electric charge) capture the relevant phenomena. But abstract (imagined) attributes like "fitness" in biology can't be measured (and don't exist) in isolation from their context.
12. Evolution's natural algorithm ran for ~4 billion years to generate us. But Harari's human-generated unnatural algorithms (the kinetic logic built into our culture and technology) are now shaping the biosphere (see the anthropocene era).
13. That puts us in the termite role. We're building complex higher-level collective structures that we neither intend nor understand. (That's why we're facing a global marshmallow test, and why "mindless market" algorithms make musical toilets while people starve.)
14. Evolution and economics are both driven by algo-forces. They're both in the "productivity selection" business, but the currently dominant profit-maximization algorithm often isn't prudent (or survivable).
-- 
Illustration by Julia Suits, The New Yorker cartoonist & author of The Extraordinary Catalog of Peculiar Inventions
We are what we are because of genes; we are who we are because of memes. Philosopher Daniel Dennett muses on an idea put forward by Richard Dawkins in 1976.
Ever wondered where the word 'meme' comes from? Philosopher and cognitive scientist Daniel Dennett explains the term, coined by Richard Dawkins in his 1976 book The Selfish Gene, and its effects on our lives and history. How did we, as a species, become what we are – or more relevantly who we are? Natural selection and genetic evolution have made our physical bodies, but we are so much more than a collection of cells. We are also a conscious community, with language, music, cooking, art, poetry, dance, rituals, and humor. Dennett explains how these behaviors are the product of our cultural evolution. Memes are cultural replicators that spread like viruses, and only the most advantageous – or "the fittest" – of them survive. Daniel Dennett's most recent book is From Bacteria to Bach and Back: The Evolution of Minds.
The causes of hit products are themselves uncausable. 'Hit Makers' by Derek Thompson explains why we know how to make songs, but not hits.
Illustration by Julia Suits, The New Yorker cartoonist & author of The Extraordinary Catalog of Peculiar Inventions
1. The causes of hits are themselves uncausable. Derek Thompson's lesson-packed tour of the "science of popularity," Hit Makers, shows why. Seems our nerd tools struggle with social dynamics.
2. Timing is one key uncausable. The second-best-selling song ever flopped until being revived by a movie.
3. Thompson says "No... formul for... a popular product" exists. But why do causal formulas work for stars in space, while pop stars frustrate formula hunters?
4. Physics handles objective, measurable intrinsic traits and forces that compete in rigidly formula-friendly ways. But hit products involve competing fickle social forces, subjective tastes, and non-intrinsic, relational, social-systemic, hard-to-measure traits.
5. In the "chaos" of markets, it's pretty to think that merit wins, but marketing and distribution matter as much as product features. Likewise many unforceable social factors.
6. It's not that lipstick on a pig works (marketing often fails). Talent and execution matter, but many non-pigs could "win". For instance, faking popularity rankings can transform also-rans into hits.
7. Belief that a song is popular can make it seem the "best." Traits like best-ness or beauty often aren't intrinsic and absolute, they're relative, social, and extrinsically context-dependent.
8. Though "Nobody knows anything" is a popular motto, Thompson reveals rule-of-thumb patterns, like Raymond Loewy's MAYA = most advanced yet acceptable. Make it new, but not too new. That hit-the-spot new-ness is often spruced-up, remixed, reliable oldness.
9. Despite much innovation-worshiping talk, we're mostly both neophobes and neophiles (disliking and seeking novelty).
10. Presuming that stable, context-independent individual traits cause behavior is called the "Fundamental Attribution Error" (see psychophysics, sociocentric philosophies).
11. We're shifting patchworks of contradictory-seeming opposites: "At times we are as different from ourselves as we are from others."— Montaigne.
12. Aristotle's unpopular (because ultimate-purpose-laden) four-cause model (material, formal, proximate, ultimate) could be usefully refashioned for social causation. Much is caused by social purposes and social cartesian factors. (Social beliefs about the unreal Santa Claus move unreal amounts of real merchandise).
13. Much uncausablility is itself caused by gameness, where what to do depends on what others do, and good strategies can become self-defeating formulas when deployed against you (see Game Theory).
14. Clearer "causology" should match the three distinct ways futures arise from pasts—Newtonian or Darwinian or Berlinian patterns. (Aside: Thompson misuses Newtonian here).
15. Each pattern type has unpredictability—we can't precisely predict climate or evolution or sports. The entirely Newtonian weather isn't calculable, but deeper issues animate unpredictability in the other pattern types. Traits like evolutionary or sporting or economic fitness aren't intrinsic. They're relative and systemic (having a "social cartesian" existence).
16. So the science of popularity turns out to an art, requiring skill and luck.
17. The "wheel of fortune" is an ancient symbol of luck. Fortune's fickleness ensures those on top are easily toppled (by fortune turning). For ancient Greeks, whatever couldn't be caused by will was in the gift of the gods (winning battles, hit contests, sleep etc): You can't make your fortune, fortune makes you.
18. Beware any who can't see the luck in their success (see Robert Frank, risky hubris).
-- 
Illustration by Julia Suits, The New Yorker cartoonist & author of The Extraordinary Catalog of Peculiar Inventions
The human mind is like a Turing machine, says Daniel Dennett. It's made up of unthinking cogs – but when combined in the right order, their motion gives rise to consciousness.
Daniel Dennett has been mulling consciousness over for the last 50 years, and he's ended up where we began: evolution. When this theory was proposed by Darwin, it inverted everything people at the time held to be true – it revealed that we were not created by intelligent design, but rather we evolved into intelligent designers ourselves. The process of evolution worked mindlessly, producing better and better human prototypes, crafting ever-more complex brains until that rhythmic, algorithmic, repetition birthed consciousness. This is what Dennett refers to as 'competence without comprehension'. Daniel Dennett's most recent book is From Bacteria to Bach and Back: The Evolution of Minds.
Daniel Dennett's most recent book is From Bacteria to Bach and Back: The Evolution of Minds.