Find the right genes and we'll have a way to prolong life and good health, perhaps indefinitely.
Credit: Getty Images.
Better food, healthcare, working conditions, and safety protocols have allowed humans to live longer and healthier than ever before. In most developed countries today, the average lifespan is 80 years, while in 1906, a little more than 100 years ago, it was 48. Projections moving forward look so good that there's a debate in the medical community on whether or not we can increase human longevity indefinitely.
There are far more centenarians than ever, or those who've lived to 100, and more supercentenarians or those 110 or above. A study published last year in the journal Nature proposes that 122 may be the human lifespan's ceiling. Most of those in the upper reaches of our lifespan assign their longevity to lifestyle choices or healthy habits, which of course play an enormous role. But many scientists believe important secrets to longevity lie within our genes as well.
Moreover, quite a number of studies suggest a strong genetic link. For instance, a 1996 study published in the journal Human Genetics, looked at thousands of Danish twins. It concluded that 20-26% of longevity is up to one's genetic code. Meanwhile, a Boston University study found that a centenarians' siblings have about a 3½ times higher chance of reaching 100, over non-centenarians' siblings.
What's more, supercentenarians don't often experience any of the serious diseases people succumb to in old age, such as heart disease or cancer. Turns out, the longest living among us carry fewer of the genetic variations involved with such diseases.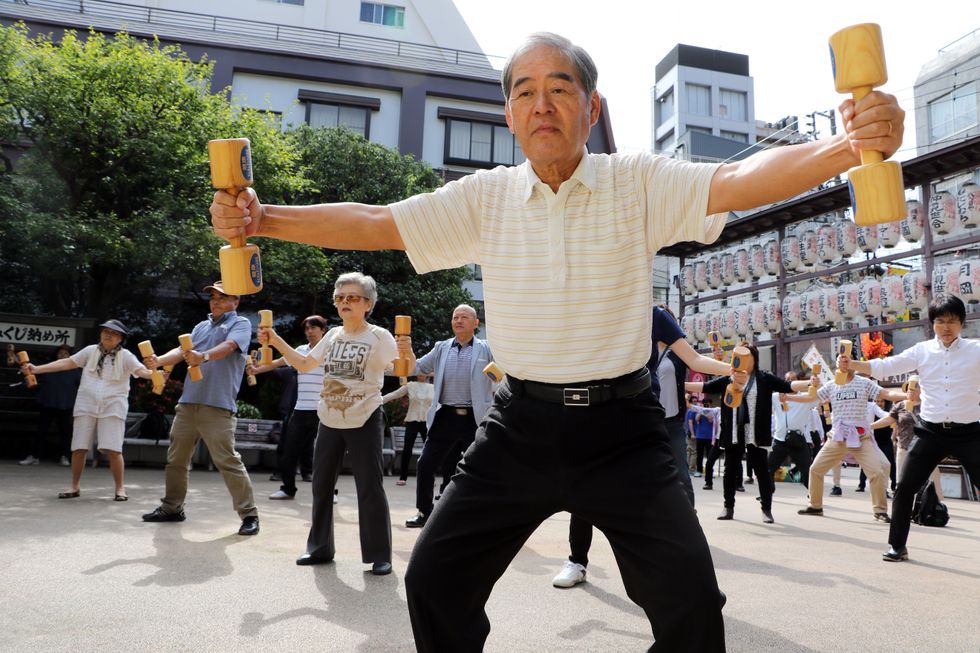 While lifestyle plays an enormous role, certain genes or gene combinations add significantly to longevity and good health later in life. Credit: Getty Images.
To find out what all those who've reached 110 have in common, a nonprofit known as Betterhumans is studying the DNA of those who have shown impressive longevity. It bills itself as "the world's most comprehensive genomic study of supercentenarians and their families." DNA samples collected will not only be sequenced, the data produced will be made available to the public. In fact, a series of genomes are to be released this week.
The idea is to find out what genes gives people an exceptional lifespan, synthesize those genes, and from there develop a way to prolong life and health in others. So far, the project has collected over 30 samples from people in North America, Europe, and the Caribbean. Those who qualify can donate their saliva, a blood sample, or if their long-lived relative is deceased, a tissue sample, to the project. Then the samples are analyzed by Betterhumans and their research partners.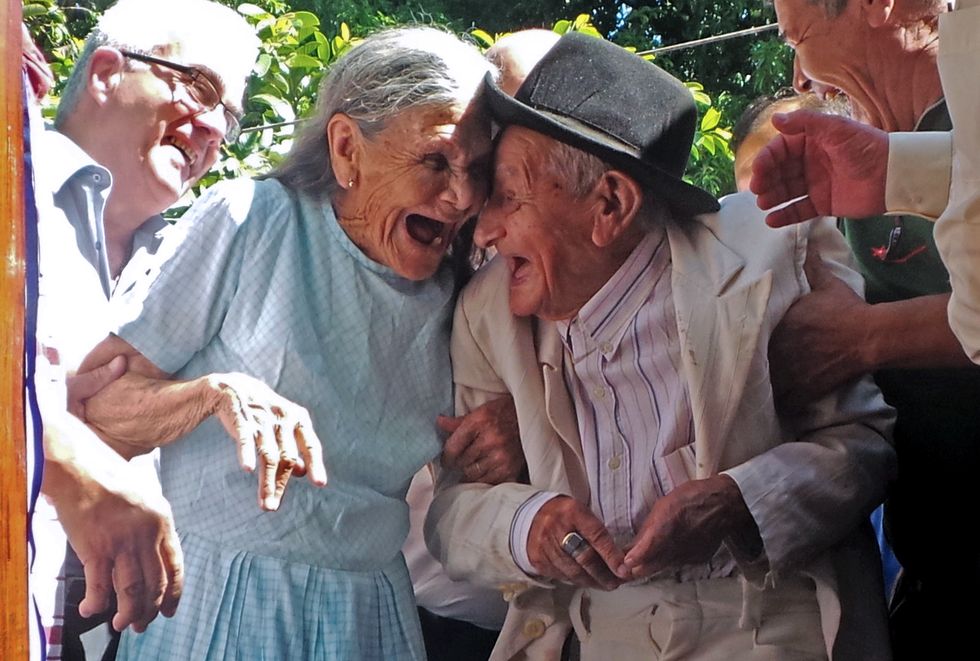 It may be more than being devoid of disease causing mutations that keep those over 110 in good health. Credit: Getty Images.
Supercentenarians live more healthy, disease-free lives in their autumn years than even centenarians. Their genomes are not just devoid of disease causing mutations, they must also contain actively protective genes. Previous work has been stunted however by a lack of supercentenarian DNA to work with. Betterhumans is hoping to overcome this problem.
The nonprofit says it uses a specific identification system, assigning a proprietary number to each sample, so that the subject can remain anonymous. Once a large number of samples have been processed, they're sent to a lab for sequencing. Both proprietary and public-domain software is used. Besides sequencing, Betterhumans is comparing and contrasting supercentenarian DNA with non-supercentenarian DNA. It takes three months total from the time they take the sample to the time it's turned into data.
2,500 differences in supercentenarian DNA have been tagged thus far, but it's hard to discern which are significant. Extremely rare mutations might be difficult to detect using standard methods. Scanning procedures are set to look at places that are already known to harbor mutations.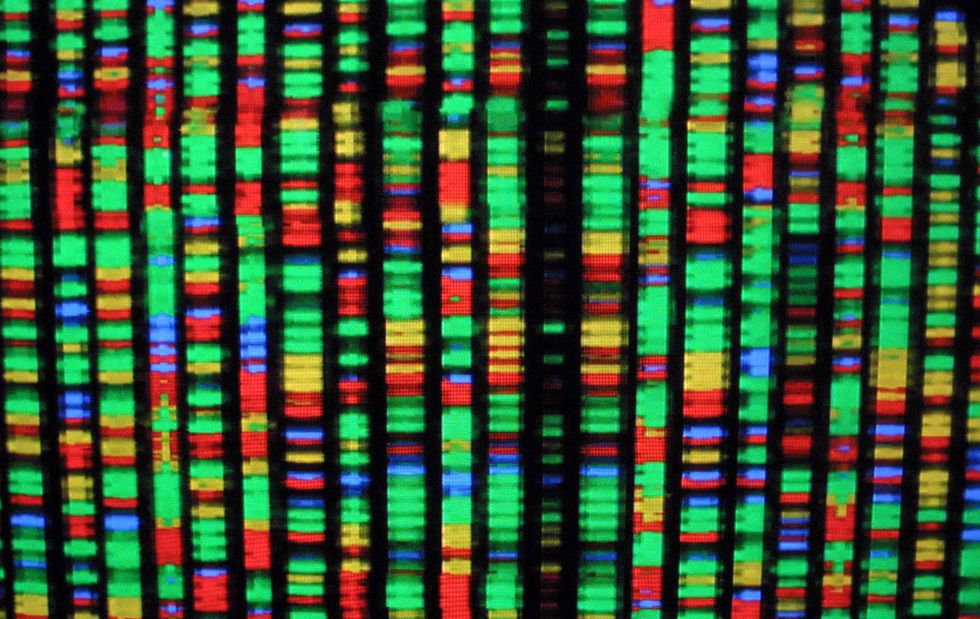 A significant number of variants for supercentenarians have been found so far. Deciphering them is another matter. Credit: Getty Images.
So will we all be living to 110 in a decade or two? There's still a contentious debate on whether or not there's a limit to the human lifespan or if science can eventually make it limitless. But let's say for the sake of argument that we can, should we?
The project has natural limitations. To understand all the phenotypes or combination of genes involved, tens of thousands of genomes would need to be sequenced. Yet, there are only about 150 supercentenarians worldwide. Just one in five million Americans is one. Also, some of them are hard to find. They may be living in rural areas in developing countries and did not receive a birth certificate when they were born.
Those who have a supercentenarian in their life or are one and want to contribute, contact Betterhumans and donate a sample. Contact them by phone at: (509) 987-5282, email: supercentenarian@betterhumans.org, or by filling out an enrollment form here.
To learn about another significant breakthrough in the quest for longevity, click here:
One controversial study claims to have found the edge of the human lifespan.
Misao Okawa, the world's oldest Japanese woman looks on her 116th birthday celebration on March 5, 2014 in Osaka, Japan. (Photo by Buddhika Weerasinghe/Getty Images)
Do you want to live forever? There's a controversy within the scientific community if such a thing will ever be possible. In fact, it might even be that we've hit the limit of the human lifespan already. Since the 19th century, improvements in public health and diet, the development of modern medicine, a decrease in the infant mortality rate, the decline of smoking, and other advancements in health, have seen the human lifespan elongate dramatically. But is there a ceiling? That depends on whom you ask.   
The highest age anyone has ever reached, as far as we know, is 122. Though she died in 1997, Jeanne Calment of France still holds the honor of the oldest person on record. We've lengthened the human lifespan by years over the last century or so, but Dr. Jan Vijg believes that Ms. Calment's case is an anomaly. He is a professor of genetics at the Albert Einstein College of Medicine, and an expert on aging. Vijg believes we have already hit the ceiling on the human lifespan. "Humans will never get older than 115," he said.
Vijg and colleagues published a paper in the journal Nature that weighs in with compelling evidence on whether or not humans can extend life, moving forward. Another expert, James W. Vaupel, flatly denies the idea. He is the director of the Max-Planck Odense Center on the Biodemography of Aging. Vaupel believes these findings are a mistake taken as fact.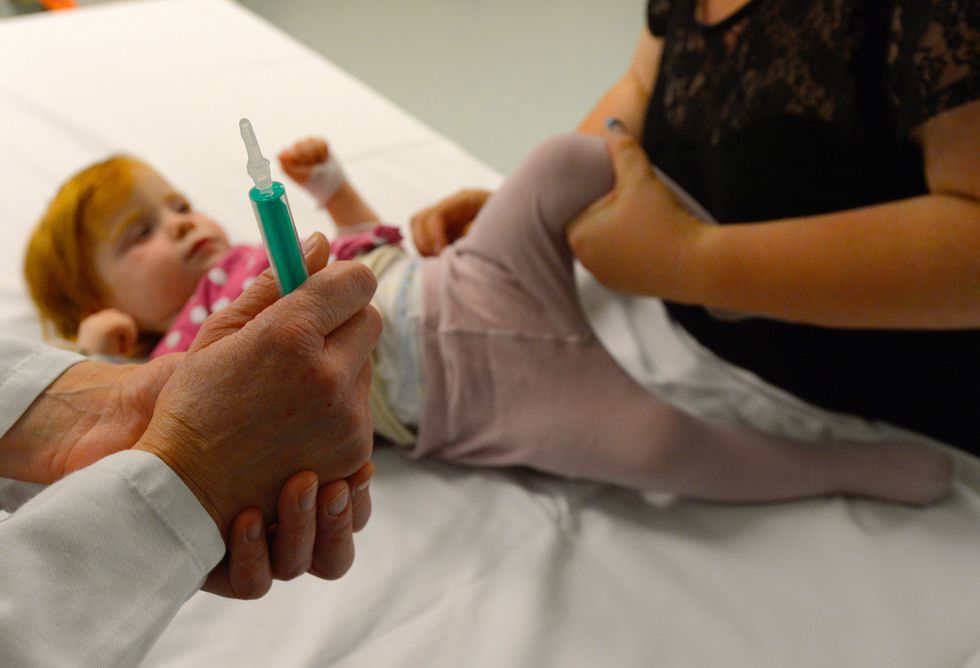 Modern medicine is just one of the reasons why we live almost twice as long today as a century ago.
According to Dr. Vaupel, an American child born in 1900 would have an average lifespan of just 47 years. That same child born today can expect to live to around 79. Since the 1970s, the maximum one could expect to live has increased significantly. Researchers have since wondered if a ceiling would ever be reached. According to Dr. Vijg, data suggests that we reached it already, back in the 1990s.
When Dr. Vijg and colleagues examined data on mortality and survival, they discerned a pattern. First, they looked at different people of various ages alive within any given year. Then they examined the oldest cohort in each and compared figures from one year to the next. In this way, they could calculate how quickly the population added years to age.
Old people today are the fastest growing demographic in most societies, according to Vijg. In the 1920s in France, the fastest growing demographic was 85-year-old women. As life expectancy grew, the peak shifted right. By the 1990s, the fastest growing demographic among the French were 102-year-olds. If the trend continued, 110-year-olds would soon become the fastest growing demographic.
But what Dr. Vijg found instead was that the trend ceased moving forward. Researchers perused data from 40 different countries and discovered the same trend. By the 1980s, it had slowed. In the early 2000s, the trend had stopped altogether. People nowadays may live to 100, but after that hefty marker, they rapidly decline. Dr. Vijg, and the graduate students working with him, concluded that they must have found the upper limit to the human lifespan.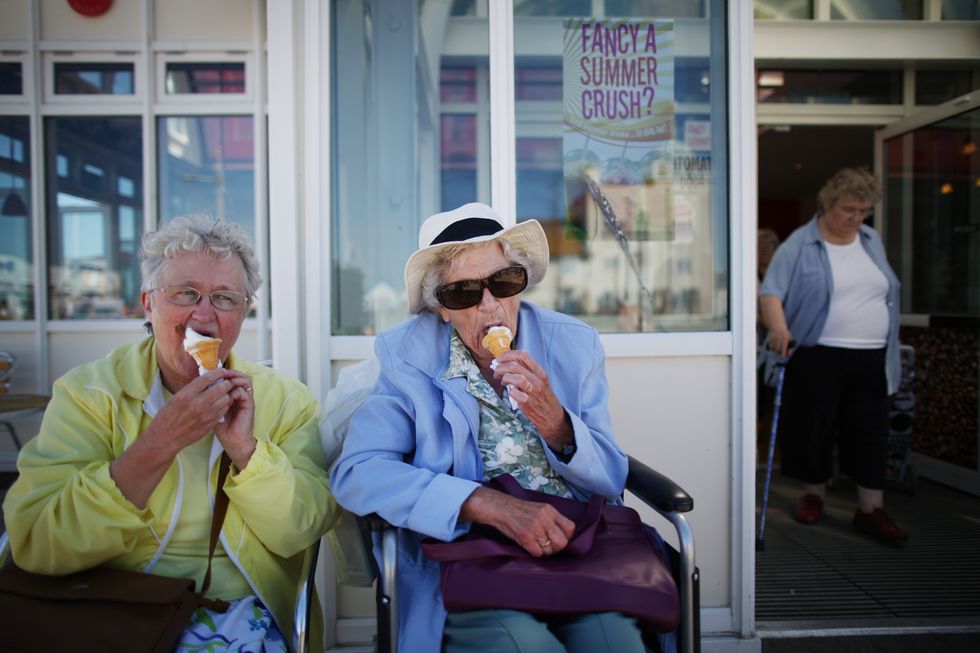 Will humans ever live past 115 on average? Should we? What are the implications for society and the environment?
Researchers tested the theory. Turning to the International Database on Longevity, researchers analyzed the data of 534 people. Each had lived to an astonishingly old age. Then Dr. Vijg and colleagues charted the oldest person in each year stretching back to the 1960s.
With a few rare exceptions, most did not live past the age of 115. According to Vijg, the trend was identical whether it was the first, second, third, or fourth oldest person in the world. The chances of living past 122 were then calculated. Vijg and colleagues found it nearly impossible. The probability of a person living to 125 in any given year, in any country on Earth, is less than one in 10,000.
Living to 115 may someday become normal, but only outliers will make it beyond that, Dr. Vijg said. It isn't just humans that scientists are debating about. They wonder about lifespan limits of all other species as well. Dr. Vaupel and others of his mindset, who believe we haven't such a limit, counter the argument, using Japan as an example. There is a group there that is continuing to grow older. Vaupel also said that Dr. Vijg did not employ the most advanced statistical methods to examine data and draw conclusions.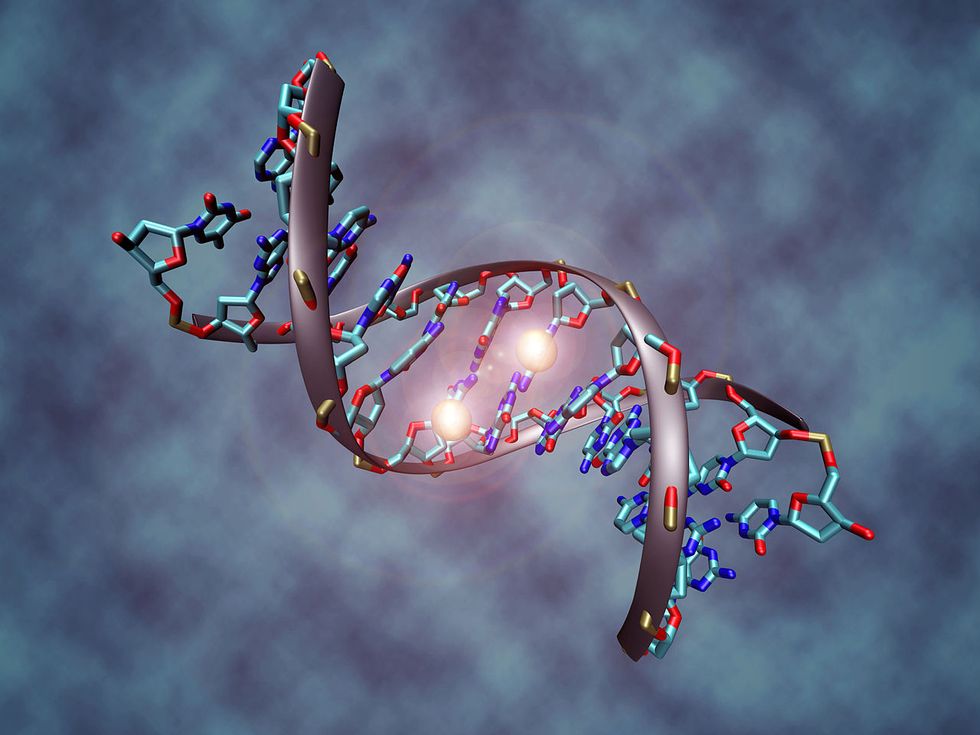 DNA breakdown may be the reason why the human body has a shelf life.
It's a buildup of DNA damage in the body that causes this upper ceiling to occur, according to other research by Vijg. Sooner or later the body cannot repair it all, and it becomes overwhelmed. While certain breakthroughs may help elongate our lifespan further, they would have to be advanced enough to overcome systemic DNA breakdown. Instead of setting aside resources to add years to life, Dr. Vijg suggests putting them toward adding more years of good health to the time we already have. 
To learn more about longevity and the pursuit of it click here: 
1 in 10 people in Acciaroli, Italy are over 100 years old. Their secret to longevity? Their biology, diet, and the high-levels of friskiness among the elderly. 
Better stock up on rosemary (and condoms).
Acciaroli is a quaint little town in south-west Italy. Tucked into the Cilento coast 85 miles south of Naples, its winding cobblestone roads, small stone houses, and friendly locals could have been plucked straight from the movie Chocolat. Acciaroli has one major difference to its idyllic French counterpart; more than 1 in 10 of its residents is over 100 years old.
Researchers from Rome's Sapineza University and the University of California San Diego spent six months studying Acciaroli's 700 residents. They discovered that those residents have "unusually good blood circulation for their age," The Independent reports. The 100-year-old residents had circulation similar to Americans in their 20s and 30s. The key element aiding that circulation was low levels of adrenomedullin, a hormone that widens blood vessels. Adrenomedullin builds up over time and causes blood vessels to contract, which often leads to vascular problems like cardiovascular disease – the leading cause of death for men and women over 65, according to the American Heart Association. Acciaroli's residents are safe from those issues, because they have adrenomedullin "in a much reduced quantity… and [it] seems to act as a powerful protecting factor, helping the optimal development of microcirculation, or capillary circulation," The Independent reports.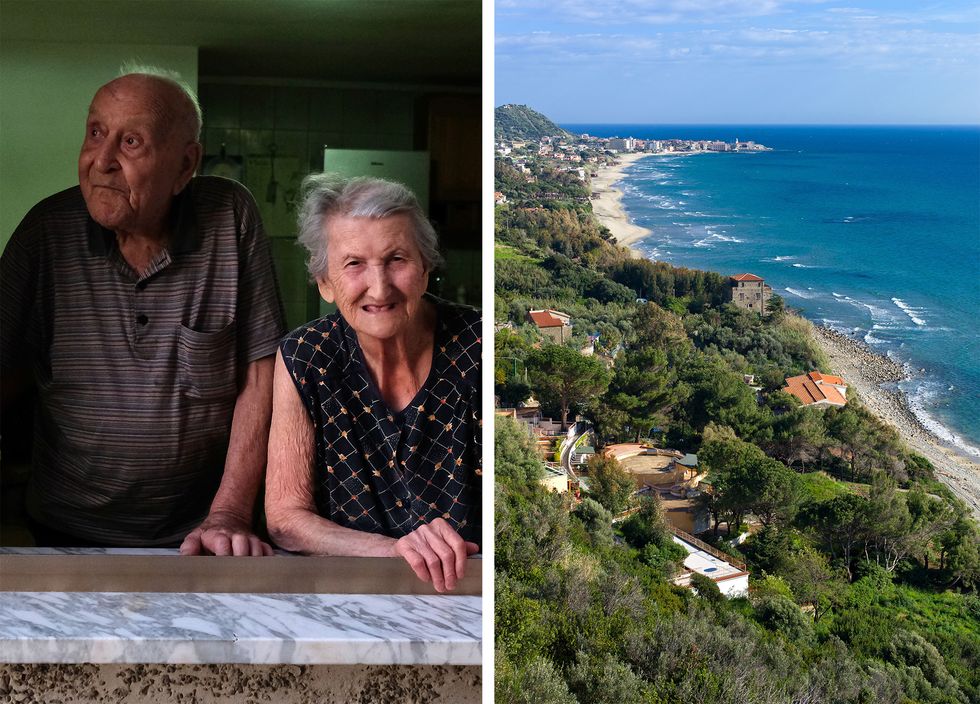 100-year-old Antonio Vassallo and his wife Amina Fedollo, 93, pose in their house in Acciaroli, southern Italy. The town has a disproportionately high number of centenarians in its population of about 2,000, and is renowned for its low rates of heart disease and Alzheimer's. A study attempted to find out why 300 people there have hit the 100 mark. (Photo: MARIO LAPORTA/AFP/Getty Images)
Acciaroli residents were able to keep their adrenomedullin levels low due to a number of factors. They ate locally sourced fish, rabbit, and chicken. They also ate home-grown vegetables, and olive oil. All of those foods are staples of the Mediterranean diet, which has numerous health benefits including reducing cardiovascular disease. The locals also eat rosemary, which the researchers found to help improve brain function. "When we tested it, we found a dozen different compounds in there," said UC San Diego cardiologist Dr Alan Maisel to The Telegraph. "Scientific studies have shown that acids [in rosemary] help the function of the brain." That diet does seem to lead to increased health and longevity. Psychiatrist Drew Ramsay told us why here:
There is one other thing helping the residents of Acciaroli live to 100: sex. Lots and lots of it. "Sexual activity among the elderly appears to be rampant," Dr Maisel told The Telegraph. "Maybe living long has something to do with that. It's probably the good air and the joie de vivre." Research out of Wilkes University in Pennsylvania backs that up, according to WebMD: it found that people who have sex have higher levels of antibodies that defend against germs and viruses than people who don't. Regular sexual activity also lowers blood pressure. "One landmark study found that sexual intercourse specifically (not masturbation) lowered systolic blood pressure," Dr. Joseph J. Pinzone CEO of Amai Wellness told WebMD.
"This project will not only help to unlock some of the secrets of healthy aging, but will build closer ties with researchers across the globe, which will lead to more science and improved clinical care in our aging population," said Salvatore DiSomma, MD, lead Italian investigator and professor of emergency medicine at University of Rome La Sapienza in a statement. While all of those results still need to be replicated before becoming gospel, they do follow general longevity guidelines. So take heart, eat more foods that reduce the effects of cardiovascular disease, and have more sex. It's all good for you.