When a 'Rick and Morty' fan recently tweeted at Dan Harmon asking how to deal with depression, it didn't take him long to reply.
Image: 'Rick and Morty' on Adult Swim
Social media has the potential to expose our deepest struggles and challenges to the public. While it too often serves as a soapbox for trolling and bullying, it also connects people to communities in ways previously unimagined. I probably never would have known I suffered from misophonia if not for the Internet; now, a thriving community exists, in which sufferers share tales, problems, and solutions. 
The same is true of depression, one of the most widely experienced psychological disorders on the planet. Earlier this week I learned of a friend whose son, age 21, "lost his longtime battle with depression." An aspiring musician, the family asks that friends and family donate to the Afro-American Music Institute in lieu of flowers. There's no dearth of reasons to criticize the behavior on social media, but we have to remember the power of connection as well. 
Especially when it comes to depression, which affects over 16 million American adults every year, as well as a growing number of teens. One of the main challenges for those experiencing depression is not knowing where to turn. Twitter is likely not the first place you'd go, yet when a woman recently tweeted at Rick and Morty co-creator Dan Harmon asking how to deal with depression, it didn't take him long to reply: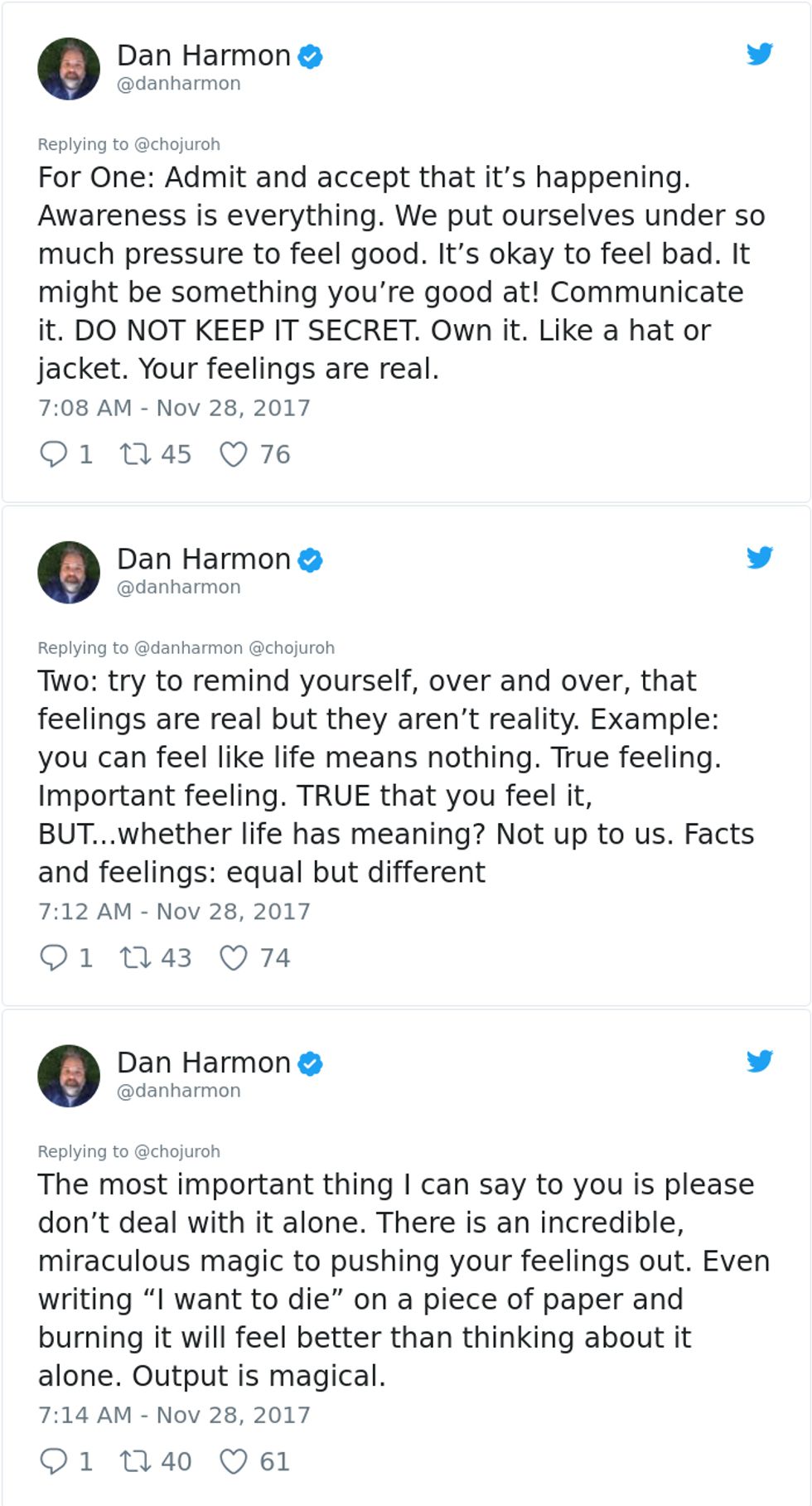 In a 2014 interview Harmon claims that the early days of blogging helped him deal with his own duress. Writing down his troubles on a MySpace blog served as a form of catharsis. 
For example, Harmon recalls the time he tried to be funny on Ben Stiller's answering machine, which "probably made him hate me forever." Instead of discussing the incident with friends, Harmon allowed it to stew inside until, one day, he blogged about it. The simple post proved to be an exorcism of guilt. 
As he had lost faith in therapists, Harmon realized that, unlike the well-circulated claim that great art comes from dark places—especially true of comedians—he could forge an uplifting life without falling back on stereotypes: 
I've met too many very happy, very ingenious people to believe in that. People have different personalities; they have different crutches; they have different processes. I think there are people that go to a dark place when they create. I don't think that creation requires darkness.
This philosophy has spilled over into Rick and Morty. Even if therapy didn't quite work out for Harmon, he's normalized it on the show. In this light therapy is just a boring accessory that is applicable to everyone. By destigmatizing the simple act of talking with another human being, Harmon's ideology regarding depression makes others feel it to be a simple fact of life. 
Laughter has healing qualities. But there's a big difference between the cynical chuckles of trolling and the hearty, belly laughs of true humor. Harmon has found a way of honoring the latter while not losing his social media chops. There's a lesson in there for all of us, should we be open to talking it through. 
--
Derek Beres is the author of Whole Motion: Training Your Brain and Body For Optimal Health. Based in Los Angeles, he is working on a new book about spiritual consumerism. Stay in touch on Facebook and Twitter.
Hertz Foundation Fellow Dr. Christopher Loose sold his first startup for $80 million. His advice is probably the kind you want to hear.
Hertz Foundation Fellow Dr. Christopher Loose sold his first startup for $80 million in 2012, and co-founded his second startup, Frequency Therapeutics Inc., in 2015, which is developing methods to restore hearing loss, with greater applications in human regenerative medicine. Even if you aren't in the field of medicine, innovators of any kind looking to found their first startup will benefit from his experience and advice on mentorship, building a balanced team, consulting experts, and how to develop the right first product—one that the rest of your career might be valued on. The Hertz Foundation mission is to provide unique financial and fellowship support to the nation's most remarkable PhD students in the hard sciences. Hertz Fellowships are among the most prestigious in the world, and the foundation has invested over $200 million in Hertz Fellows since 1963 (present value) and supported over 1,100 brilliant and creative young scientists, who have gone on to become Nobel laureates, high-ranking military personnel, astronauts, inventors, Silicon Valley leaders, and tenured university professors. For more information, visit hertzfoundation.org.
There are four main stages. Each has its own particular set of advancements and challenges. 
Don't you wish you could predict your child's behavior with 100 percent accuracy? Any realistic parent knows it's an impossible daydream, but an appealing one nonetheless. Kids will always surprise you. There are so many factors that go into behavior, not to mention the fact that internal and external forces can sometimes make kids act out of character.
What you can do is come to understand the stages of their neurological development and what it means for their learning and behavior. Turns out, those parents who get a good grip on how we develop neurologically, are better able to guide their children toward positive outcomes. Here's a rundown of the stages of neurological development and what they mean for parenting.
The first is the sensorimotor stage. This takes places between birth and two-years. A child at this stage is getting used to experiencing the environment through their senses. Through trial and error and from experiences with objects and sensations, they begin to master the world around them. Around age one, the child learns object permanence, the concept that an object continues to exist, even when it's left the field of vision.
According to Sarah Lytle, PhD., from the Institute for Learning & Brain Sciences at the University of Washington in Seattle, what many parents don't fully realize is that babies are also developing socially and emotionally. As such, they usually look to their parent for support. If you've ever engaged with a baby you didn't know, you'll notice the child usually turns to their parent to gauge how to respond. This act is called social referencing or social cognition. Be sure to be supportive when the child does this. This allows for more confidence and independence.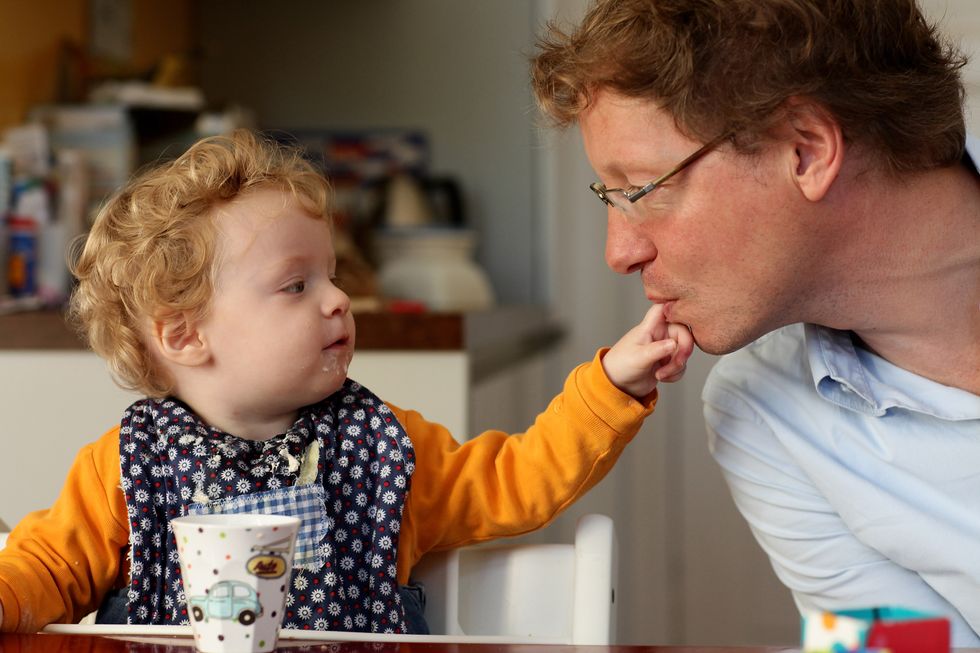 Young children understand the world through interaction with their senses. Getty Images.
A child's first word is uttered around six months of age. To help a baby develop language skills further, remember that they follow your gaze. Emphasize with your eyes by moving them slowly when introducing a new word. According to Dr. Lytle, it's okay to use a baby-talk tone. We're actually genetically programmed to talk that way. But make sure you use words correctly, in full, and in complete, grammatically correct sentences.
From age two to six or seven, a child enters the preoperational stage. Here, language skills ramp up. The child can start to think in terms of symbols, develop a numerical understanding, and begin to grasp the distinction between past and future. Children at this age do well with concrete situations. Abstract concepts, however, are difficult to grasp.
It's at age two that humans become amazed by the idea that others don't see the world quite like they do. As the parents of two-year olds are all too well aware of, this self-centered viewpoint makes it difficult for the child to share and care about others. Although a 2016 poll showed that most parents think two-year olds can control their emotions, psychologists say quite the contrary. Having a toy that they love on hand to distract them when they pull a temper tantrum is probably the best strategy.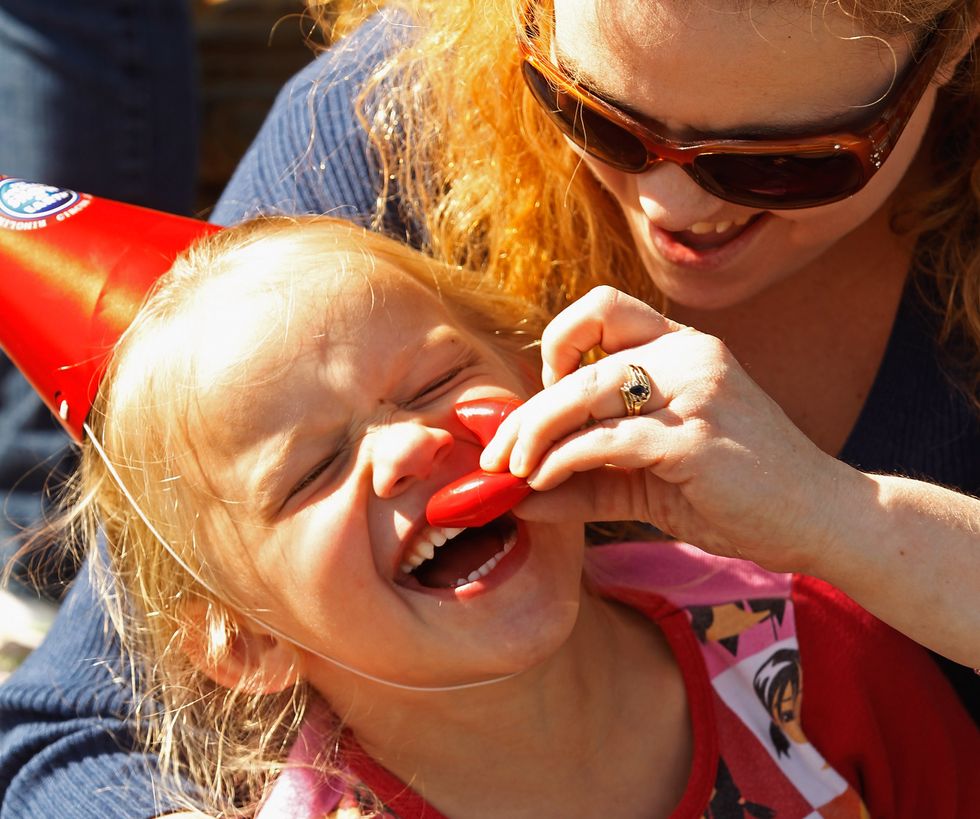 Two year-olds can't control their emotions very well. Luckily, they're distracted easily. Getty Images.
To help build empathy, parents can work at developing a child's theory of mind. This is coming to understand the perspective of others. Note this doesn't develop until the child is three or four. One famous example is the "Sally-Anne test."
Here, a child is told that Sally has a basket and Anne a box. Sally puts an object in her basket, then goes for a walk. Anne takes the object and puts it in her box. The child is asked, "Once Sally returns, where will she look for the object?" If the child understands Sally's point of view, they will say, "In the basket." Another tactic it to read them stories where they have to put themselves in a character's shoes.
From age six or seven to 11 or 12, a child enters the concrete operations stage. Seven is supposed to be the age of reason. Here, he or she can grasp abstract concepts, understand sequences of events, and empathize with others whose experiences are different from their own. Children at this stage can learn abstract mathematical concepts, but they aren't good at breaking down complex problems which require systematic reasoning. Lytle suggests keeping in mind a child's emotional development at this stage. Parents often don't realize how affected their children are by marital spats or a parent suffering something like a bout of depression.
From age 12 throughout the teen years, the child enters the formal operations stage, where he or she develops greater capacities for hypothetical thinking, abstract reasoning, and deductive reasoning. Generally, people have a good grasp of these by age 15. Moral issues like social justice and abstract ideas, such as probabilities, can be understood. Although for parents, few stages can be quite as challenging.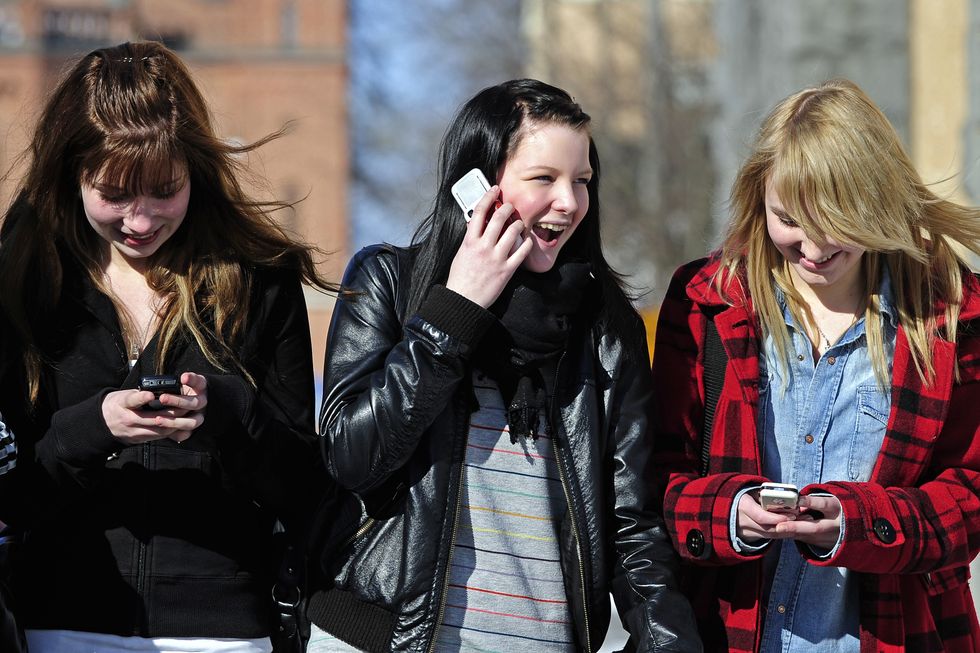 Dealing with teens is challenging because of how their brains work. Getty Images.
Teens are often moody and hypersensitive. This is usually chalked up to hormones, but it's also because their midbrain is highly active in this stage. The brain develops from back to front.
The midbrain is responsible for memory, emotion, and sexuality. It may surprise you to know that the rational part of the brain, the prefrontal cortex, isn't fully developed until around age 25. This is responsible for things like decision-making, planning, impulse control, and risk avoidance.
Teens are more likely to evaluate situations with their amygdala or emotional center. This is why they tend to get overwhelmed by their emotions, but might have a hard time expressing them. It also explains their intermittent bend toward risky behavior. Make sure to talk to them often about drugs and alcohol, the risks of unprotected sex, and so on, and give them vocabulary they can use to avoid social pressures. When a teen does make a mistake, instead of scolding or lecturing, use it as a teachable moment. Walk them through it logically. Find out in their own words what they should have done differently. This can help them develop decision-making skills.
Also, work on giving them frontal lobe tasks or doing it with them. Give them opportunities to practice problem-solving, make judgment calls, or to plan things out. Do it together or debrief once they've completed the task. Sure, raising kids is far from easy, but knowing a little neuroscience can make a real difference.
Do children develop a moral compass earlier than we think? See what one expert thinks here:
The famous inventor Nikola Tesla shared his views on dieting and exercising that helped him think better and live longer.
The inventor Nikola Tesla had one of the most creative and prolific brains humanity has ever produced. He kept working on ingenious projects well into the late years of his life, staying energetic and focused (albeit leading a somewhat ascetic, asexual and aloof life). How did Tesla keep sharp and achieve so much? In a 1933 interview, the 77 year-old Tesla spoke about what kept him going in life.
He believed that it was important to get a good start in life, developing healthy personal habits even as young people -
"our condition of body and mind in old age is merely a certificate of how we have spent our youth. The secret of my own strength and vitality today is that in my youth I led what you might call a virtuous life."

Tesla's virtuosity stemmed from an understanding that he had to control his "passions and appetites" if he wanted to make his dreams come true and continue working until he died.
With that in mind, he set out from an early age to live a disciplined and planned life, doing something he wanted to do.
"I want no vacation - no surcease from my labors. If people would select a life work compatible with their temperaments, the sum total of happiness would be immeasurably increased in the world," Tesla revealed.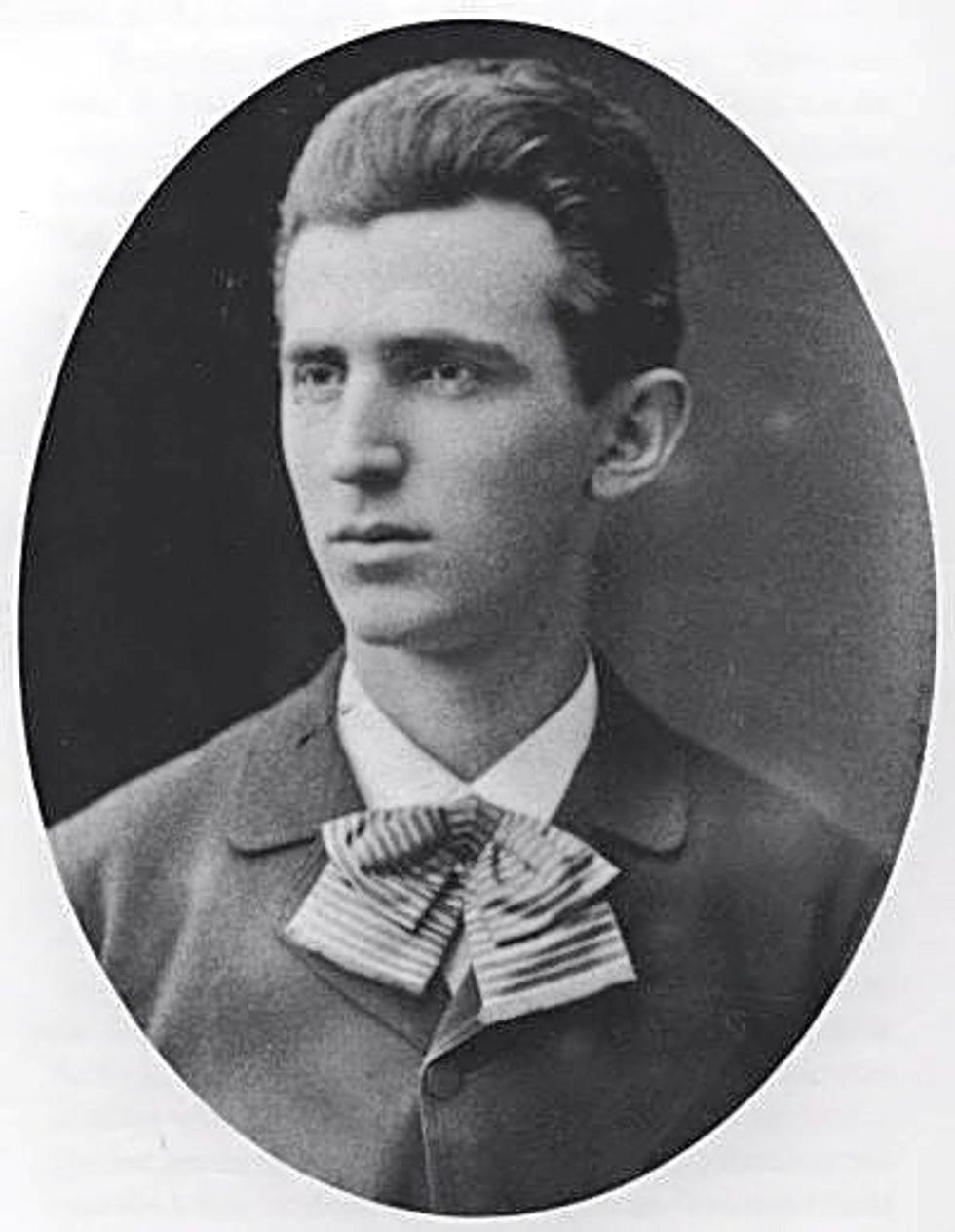 Tesla in 1879, while 23.
What was Tesla's plan to living a long life?
"Many are saddened and depressed by the brevity of life. 'What is the use of attempting to accomplish anything?' they say. 'Life is so short. We may never life to see the completion of the task.' Well, people could prolong their lives considerably if they would but make the effort. Human beings do so many things that pave the way to an early grave."

Indeed, there are many ways in which we make ourselves unproductive. One sure way is through a bad diet. This is what Tesla thought about eating habits:
"First of all, we eat too much , but this we have heard said often before. And we eat the wrong kinds of foods and drink the wrong kinds of liquids. Most of the harm is done by overeating and under-exercising, which bring about toxic conditions in the body and make it impossible to throw off the accumulated poisons."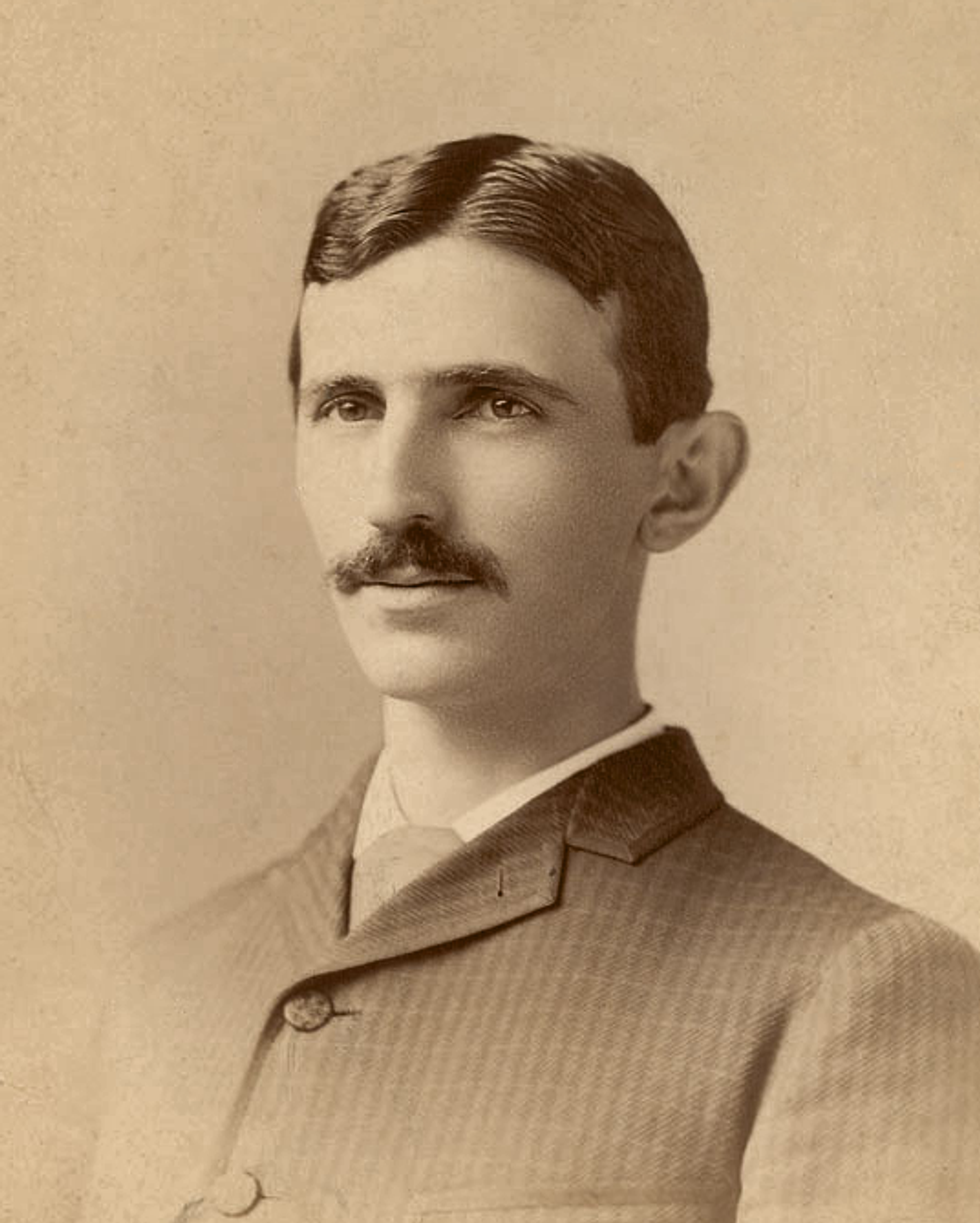 29-year-old Tesla in 1885.
What were the most important ingredients of Tesla's diet? He drank a lot of milk and water and took care of his stomach.
"Why overburden the bodies that serve us? I eat but two meals a day, and I avoid all acid-producing foods. Almost everyone eats too many peas and beans and other foods containing uric acid and other poisons. I partake liberally of fresh vegetables, fish and meat sparingly, and rarely. Fish is reputed as fine brain food, but has a very strong acid reaction, as it contains a great deal of phosphorus. Acidity is by far the worst enemy to fight off in old age."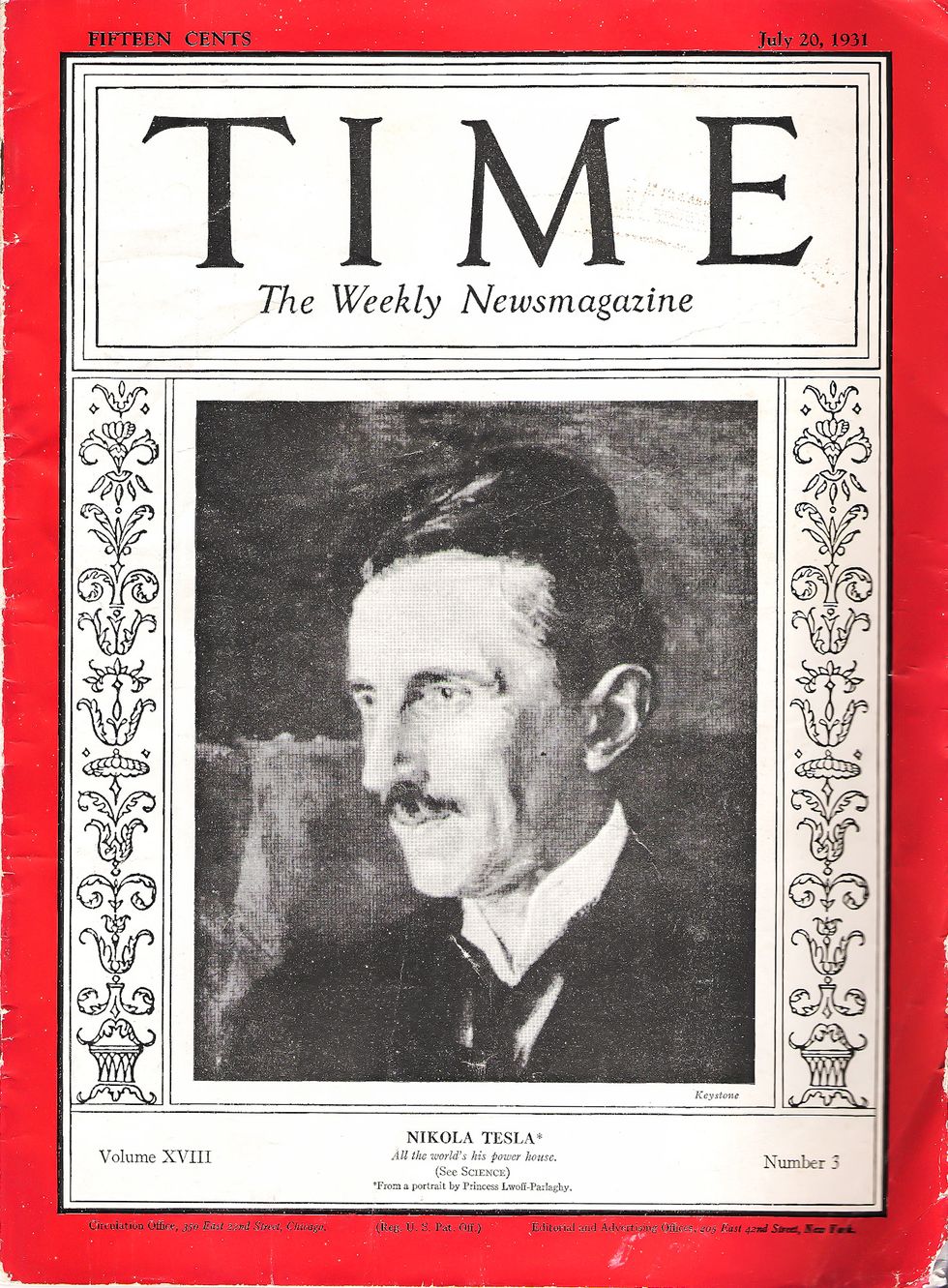 Tesla on the 1931 cover of Time Magazine, at around 75.
Tesla confirmed the fact that he ate meat rarely in a different interview in 1935:
"I myself eschew all stimulants. I also practically abstain from meat. I am convinced that within a century coffee, tea, and tobacco will be no longer in vogue. Alcohol, however, will still be used. It is not a stimulant but a veritable elixir of life."

There you have it. Stay away from acid and keep to a mostly vegetarian diet while potentially boozing it up. Actually, Tesla was known to drink a whiskey every day.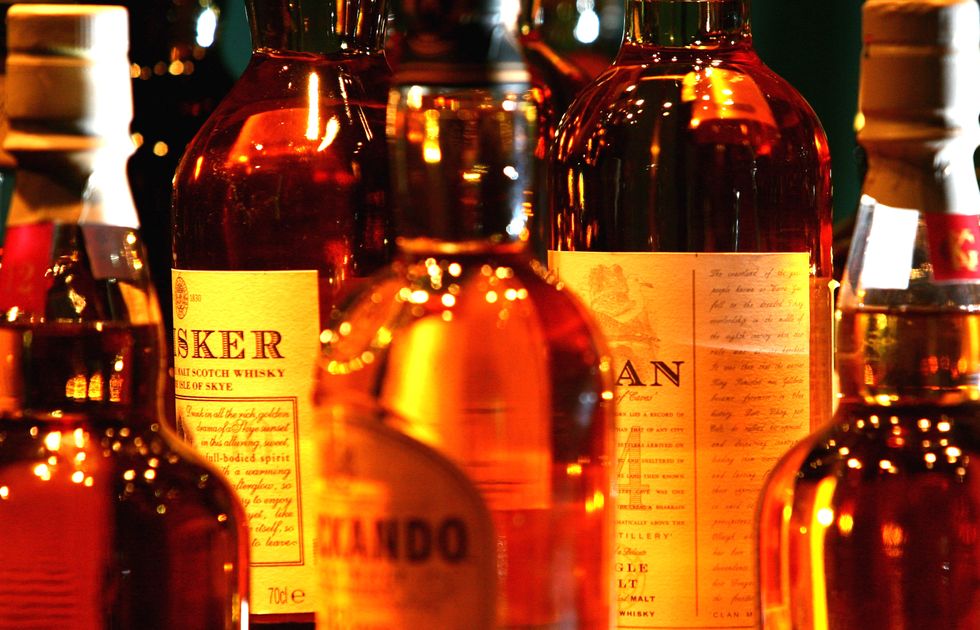 Something else Tesla liked to partake of were potatoes -
"Potatoes are splendid, and should be eaten at least once a day. They contain valuable mineral salts and are neutralizing."

Tesla was also a firm believer in the value of exercise.
"I believe in plenty of exercise. I walk eight or ten miles every day, and never take a cab or other conveyances when I have the time to use leg power. I also exercise in my bath daily, for I think that this is of great importance. I take a warm bath, followed by a prolonged cold shower."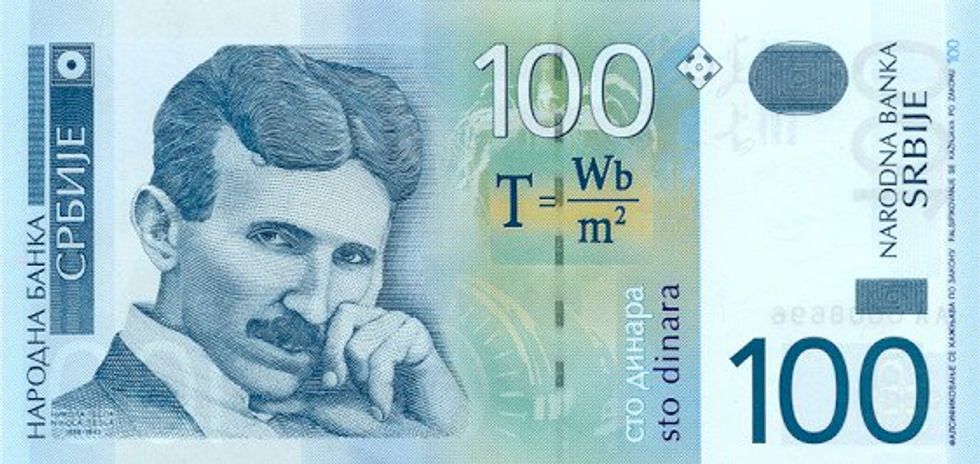 Tesla on the Serbian dinar note
Tesla's strict daily regimen culminated in an attitude towards sleep contrary to the popular assertions of the scientific community and government agencies about the importance of sleeping for eight hours nightly.
"Sleep? I scarcely ever sleep. I come of a long-lived family, but it is noted for its poor sleepers. I expect to match the records of my ancestors and live to be at least 100. My sleeplessness does not worry me. Sometimes I doze for an hour or so. Occasionally, however, once in a few months, I may sleep for four or five hours. Then I awaken virtually charged with energy, like a battery. Nothing can stop me after such a night. I feel great strength then. There is no doubt about it but that sleep is a restorer, a vitalizer, that it increases energy. But on the other hand, I do not think it is essential to one's well being, particularly if one is habitually a poor sleeper."

Clearly, he did not value sleep all that much. If you're curious, he didn't make it to 100, dying during his 86th year.
And if you thought being old was some kind of impediment to Tesla, he also shared how good he felt, being 77:
" I have an excellent certificate of health. I never felt better in my life. I am energetic, strong, in full possession of all my mental facilities. In my prime I did not possess the energy I have today. And what is more, in solving my problems I use but a small part of the energy I possess, for I have learned how to conserve it. Because of my experience and knowledge gained through the years, my tasks are much lighter."

He appreciated being older and wiser and had this fascinating insight about working while older:
"Contrary to general belief, work comes easier for older people if they are in good health, because they have learned through years of practice how to arrive at a given place by the shortest path."

Words to live by if you want to get to a point in your life when you too can publish such articles as that below, written by Tesla for a 1935 issue of Liberty Magazine: