UK heatwave reveals unknown archaeology sites
The heatwave scorching Britain is revealing the outline of ancient buildings – some previously unknown to archaeologists
Frank Jacobs
From a young age, Frank was fascinated by maps and atlases, and the stories they contained. Finding his birthplace on the map in the endpapers of Tolkien's Lord of the Rings only increased his interest in the mystery and message of maps.
While pursuing a career in journalism, Frank started a blog called Strange Maps, as a repository for the weird and wonderful cartography he found hidden in books, posing as everyday objects and (of course) floating around the Internet.
"Each map tells a story, but the stories told by your standard atlas for school or reference are limited and literal: they show only the most practical side of the world, its geography and its political divisions. Strange Maps aims to collect and comment on maps that do everything but that - maps that show the world from a different angle".
A remit that wide allows for a steady, varied diet of maps: Frank has been writing about strange maps since 2006, published a book on the subject in 2009 and joined Big Think in 2010. Readers send in new material daily, and he keeps bumping in to cartography that is delightfully obscure, amazingly beautiful, shockingly partisan, and more.
09 July, 2018
"The bones of our past sticking through the flesh of the present", is how historian Tom Holland on Twitter described a curious phenomenon currently manifesting itself in Britain.
---
The heatwave scorching the country's fields and meadows is revealing the outline of stone-age forts, Celtic settlements and Roman farms – some previously unknown to archaeologists.
The hottest temperature in England this year so far was recorded last Sunday in Gosport, Hampshire, where the mercury hit 32°C (90.3°F). The provisional UK record for 2018 is held by Porthmadog, in Wales, which reached 33°C on 28 June.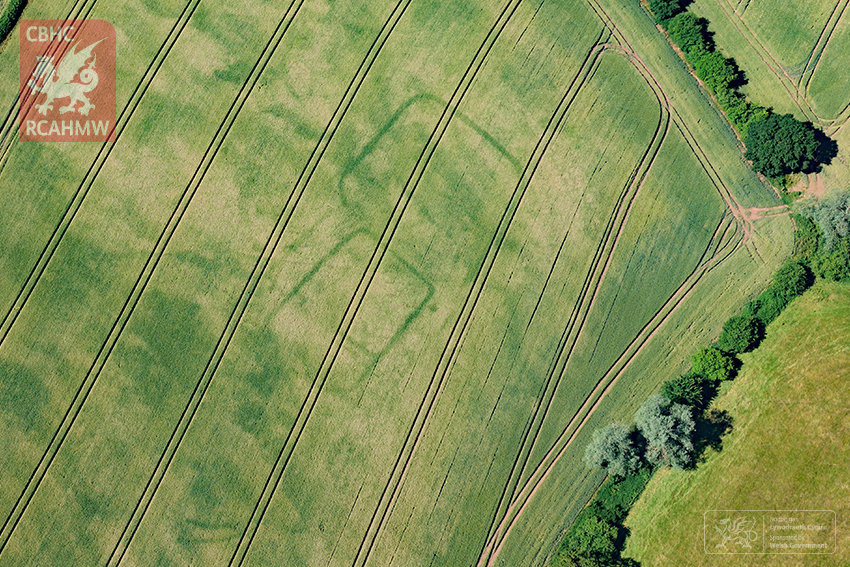 Newly discovered crop marks of a prehistoric or Roman farm near Langstone, Newport, south Wales.
This Monday is likely to be the 16th consecutive day in the UK with temperatures rising above 28°C, making it the longest heatwave since 2013, when there were 19 days above 28°C. A cool front moving south from Scotland from Tuesday could ensure that record remains unbroken.
Nevertheless, weather watchers already predict 2018 will be one of the UK's five warmest summers since 1910. It's also one of the driest summers on record. The hottest summer in living memory remains the one of 1976, when there were 15 consecutive days of at least 32°C in the UK.
Now as during that legendary summer, high temperatures and scorched fields are revealing some never-before-seen images of Britain's past.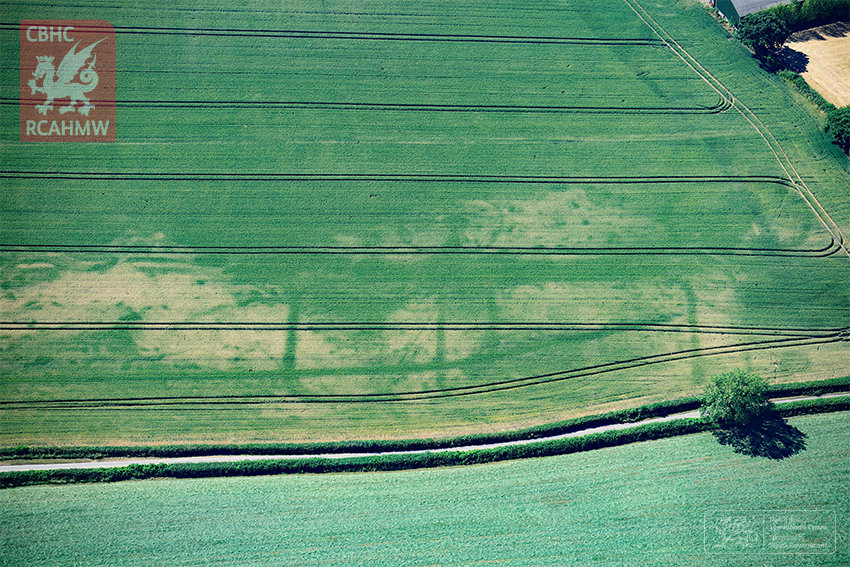 A newly discovered Roman fortlet near Magor, south Wales, emerging in ripening crops.
Even thousands of years after the buildings have gone, the soil still retains elements of their foundations. As a result, the grass on these patches changes colour at a different pace from elsewhere. Which means that the outlines of those buildings, from Britain's prehistoric and Roman past, have now become visible – often for the first time.
"Scores of long-buried archaeological sites have been revealed once again as 'cropmarks', or patterns of growth in ripening crops and parched grasslands", writes the Royal Commission on the Ancient and Historical Monuments of Wales (RCAHMW) in a news bulletin.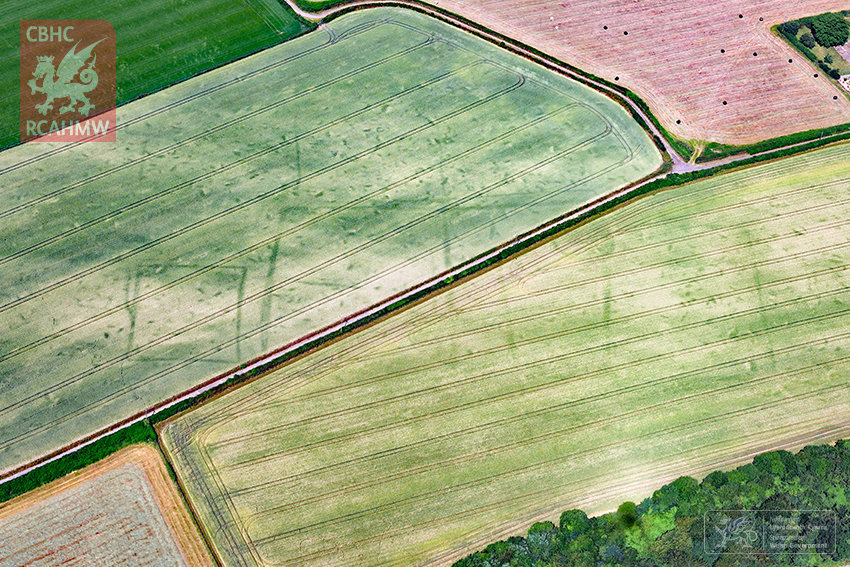 Aerial reconnaissance during the heatwave of 2013 suggests this farmstead near Caerwent in south Wales dates either from the Iron Age or the Romano-British period.
In early July, the Royal Commission's aerial investigator, Dr Toby Driver, documented both known sites and hitherto lost monuments across southern and central Wales.
"Toby will be surveying right across north and south Wales in a light aircraft to permanently record these discoveries for the National Monuments Record of Wales, before thunderstorms and rain wash away the markings until the next dry summer", the RCAHMW website states.
Below: How crop marks form, in three phases.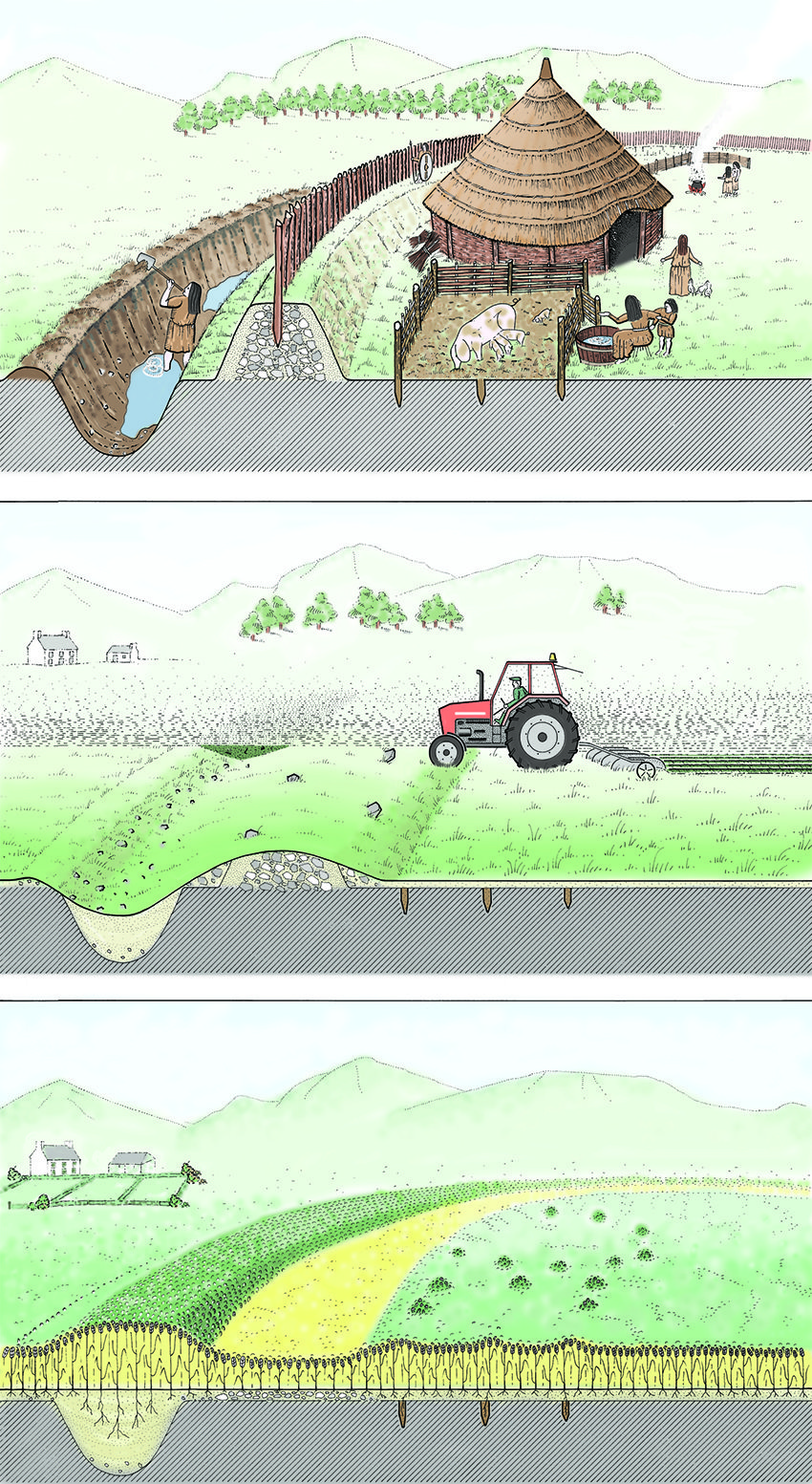 Images found here at the RCAHMW website. 
Strange Maps #921
Got a strange map? Let me know at strangemaps@gmail.com.
NASA astronomer Michelle Thaller is coming back to Big Think to answer YOUR questions! Here's all you need to know to submit your science-related inquiries.
Surprising Science
Big Think's amazing audience has responded so well to our videos from NASA astronomer and Assistant Director for Science Communication Michelle Thaller that we couldn't wait to bring her back for more!

And this time, she's ready to tackle any questions you're willing to throw at her, like, "How big is the Universe?", "Am I really made of stars?" or, "How long until Elon Musk starts a colony on Mars?"
All you have to do is submit your questions to the form below, and we'll use them for an upcoming Q+A session with Michelle. You know what to do, Big Thinkers!
Or how I learned to stop worrying and love my tsundoku.
(Photo from Wikimedia)
Personal Growth
Many readers buy books with every intention of reading them only to let them linger on the shelf.
Statistician Nassim Nicholas Taleb believes surrounding ourselves with unread books enriches our lives as they remind us of all we don't know.
The Japanese call this practice tsundoku, and it may provide lasting benefits.
Calling all big thinkers!
Big think's weekly newsletter.
Get smarter faster from the comfort of your inbox.
See our newsletter privacy policy
here
Most Popular
Most Recent
Big think's weekly newsletter.
Get smarter faster from the comfort of your inbox.
See our newsletter privacy policy
here
© Copyright 2007-2018 & BIG THINK, BIG THINK EDGE,
SMARTER FASTER trademarks owned by The Big Think, Inc. All rights reserved.