Lewis Carroll's Map of Nothing
A perfect and absolute blank
23 July, 2010
This map is an illustration in 'The Hunting of the Snark (An Agony in 8 Fits)', a nonsensical and somewhat grim poem by Lewis Carroll, who is better known for 'Alice in Wonderland'. All the illustrations in 'Snark', first published in 1876, are by Henry Holiday, whom I therefore suppose to also be the author of this map.
---
The map is an Ocean Chart owned by the Bellman, one of the main characters in the book. It helps the Bellman and his fellow adventurers, who are hunting for a legendary beast called the Snark, to cross the ocean and arrive at a strange land. The absurdity of the map is that it only shows ocean, literally illustrating nothing, and therefore cannot be a very helpful navigating tool. Here's an extract from 'Snark' relating to said map:
He had bought a large map representing the sea, Without the least vestige of land: And the crew were much pleased when they found it to be A map they could all understand.
"What's the good of Mercator's North Poles and Equators, Tropics, Zones, and Meridian Lines?"  So the Bellman would cry: and the crew would reply "They are merely conventional signs!
"Other maps are such shapes, with their islands and capes! But we've got our brave Captain to thank:  (So the crew would protest) "that he's bought us the best— A perfect and absolute blank!"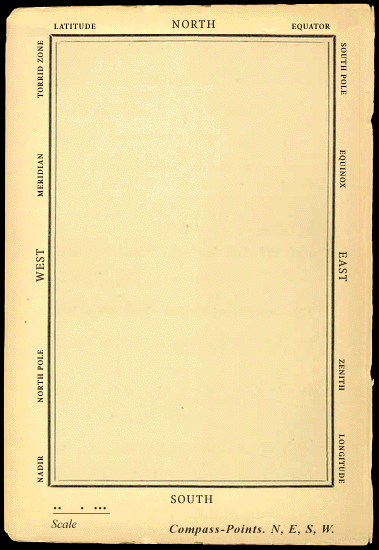 Strange Maps #93
Got a strange map? Let me know at strangemaps@gmail.com.
Gear
Babbel is developed by over 100 linguistic experts and its speech recognition technology assesses your pronunciation so it's "fi 'ahsan al'ahwal" every time.
Scroll down to load more…