The U.S., Drawn from Memory
23 July, 2010
This canvas by artist Kim Dingle doesn't look like a map, more like a herd of cows. But actually it's a collection of maps. The artist asked teen-aged school kids in Las Vegas to draw their country in the shape they thought it had. 
---
Florida is represented in some way on more or less every map, the protrusions of Texas and New England are less common. Probably because Florida's is a physical limit to the US, while the borders of Texas and New England are political (and don't show up on a satellite map, for instance).
The indentation in the US's northern border made by the Great Lakes is missing in almost all drawings.
So are Alaska and Hawaii – but maybe the kids were only asked to draw the 48 contiguous states.
Many do manage to get Texas's southern protrusion, but some also add an extension in the west, which in all probability is the peninsula of Baja California – Mexican and therefore non-US, but unmissable on any map as it's a huge geographic feature.
A few manage to get the bulging of the US West Coast, but many draw a straight line there; in fact, a lot of these drawings resemble not much more than box-shapes.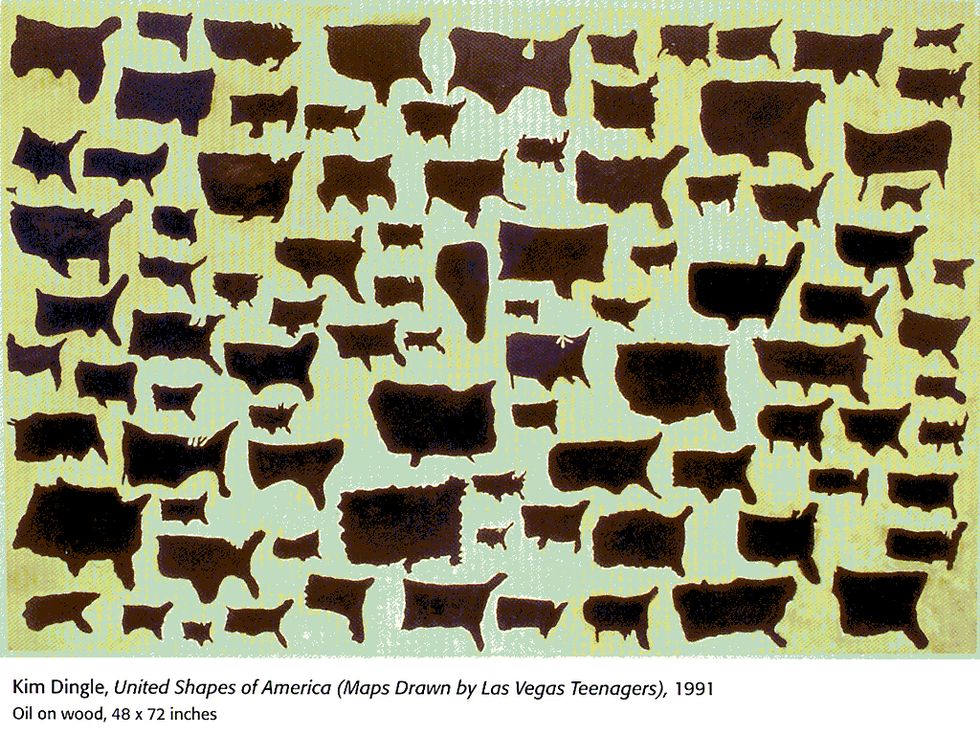 Strange Maps #61
Got a strange map? Let me know at strangemaps@gmail.com.
Universities claim to prepare students for the world. How many actually do it?
Sponsored by Charles Koch Foundation
Many university mission statements do not live up to their promise, writes Ben Nelson, founder of Minerva, a university designed to develop intellect over content memorization.
The core competencies that students need for success—critical thinking, communication, problem solving, and cross-cultural understanding, for example—should be intentionally taught, not left to chance.
These competencies can be summed up with one word: wisdom. True wisdom is the ability to apply one's knowledge appropriately when faced with novel situations.
This is what the world will look like, 250 million years from now
On Pangaea Proxima, Lagos will be north of New York, and Cape Town close to Mexico City
Surprising Science
To us humans, the shape and location of oceans and continents seems fixed. But that's only because our lives are so short.
A new study may help us better understand how children build social cognition through caregiver interaction.
Personal Growth
Scientists speculate imitation helps develop social cognition in babies.
A new study out of Lund University shows that six-month-olds look and smile more at imitating adults.
Researchers hope the data will spur future studies to discover what role caregiver imitation plays in social cognition development.
Researchers at UT Southwestern noted a 47 percent increase in blood flow to regions associated with memory.
Photo: Johannes Eisele/AFP via Getty Images
Surprising Science
Researchers at UT Southwestern observed a stark improvement in memory after cardiovascular exercise.
The year-long study included 30 seniors who all had some form of memory impairment.
The group of seniors that only stretched for a year did not fair as well in memory tests.
Videos
According to a man that knows more than 20 languages, the key is to start in the middle.
Scroll down to load more…