14 - What will happen after Belgium?
Frank Jacobs
From a young age, Frank was fascinated by maps and atlases, and the stories they contained. Finding his birthplace on the map in the endpapers of Tolkien's Lord of the Rings only increased his interest in the mystery and message of maps.
While pursuing a career in journalism, Frank started a blog called Strange Maps, as a repository for the weird and wonderful cartography he found hidden in books, posing as everyday objects and (of course) floating around the Internet.
"Each map tells a story, but the stories told by your standard atlas for school or reference are limited and literal: they show only the most practical side of the world, its geography and its political divisions. Strange Maps aims to collect and comment on maps that do everything but that - maps that show the world from a different angle".
A remit that wide allows for a steady, varied diet of maps: Frank has been writing about strange maps since 2006, published a book on the subject in 2009 and joined Big Think in 2010. Readers send in new material daily, and he keeps bumping in to cartography that is delightfully obscure, amazingly beautiful, shockingly partisan, and more.
23 July, 2010
Belgium sits astride one of the main cultural fault lines of Europe, consisting roughly of a northern half that speaks Dutch and is oriented towards the 'anglosphere' and a southern half that speaks French and is oriented towards the 'francophonie'.
---
Ever since the federalisation of the country from the Seventies through the Nineties of the previous century – basically in two halves that correspond with the aforementioned cultural divide, although the institutional reality is much more complicated – two 'sub-nations' have formed that keep drifting further away from each other.
It's often said that Belgium would have split up by now if it wasn't for the seemingly intractible situation of Brussels, officially a separate, bilingual enclave surrounded by Flemish territory. Historically Flemish, the city is now de facto Francophone (at least 80%). But it's also home to many international institutions, and is considered the Capital of the European Union.
Flemings have always been loath to let go of Brussels, which they see as historically 'theirs'. This attitude has been changing, and for many Flemings, the end of Belgium is thinkable without them holding on to Brussels.  So what would happen is Belgium should cease to be? There is a limited number of realistic scenarios. Here is an overview, compiled at http://home.online.no/~vlaenen/flemish_questions/quste27.html .
a) independence for Flanders and Wallonia, Brussels an integral part of Flanders.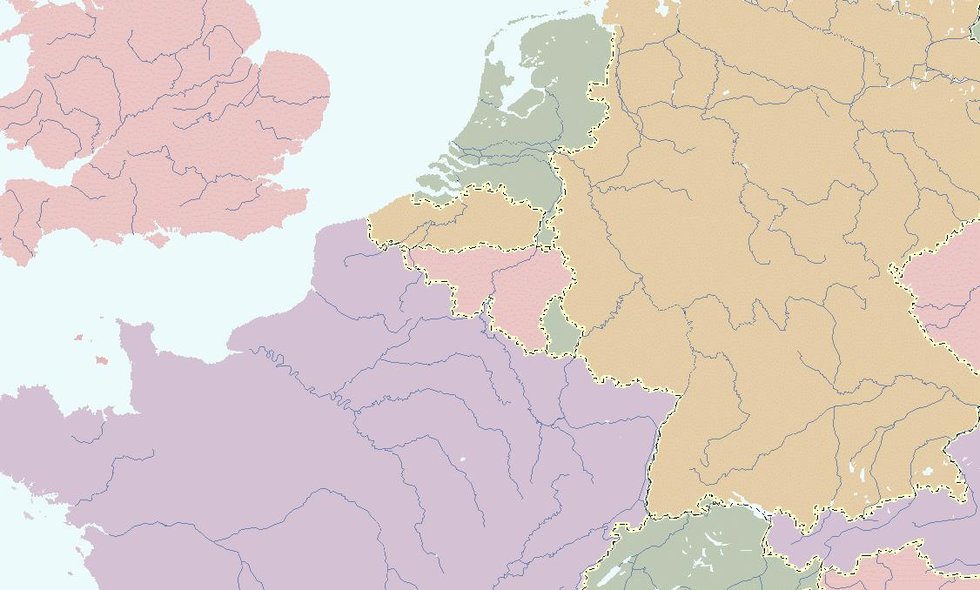 One could say this is the 'maximalist' position of those wishing for Flemish independence. This option implies that Brussels integrates into Flanders – which is not very likely, given the totally different cultural, geopolitical and linguistic outlooks of both entities.   
b) Independence for Flanders, Wallonia and Brussels.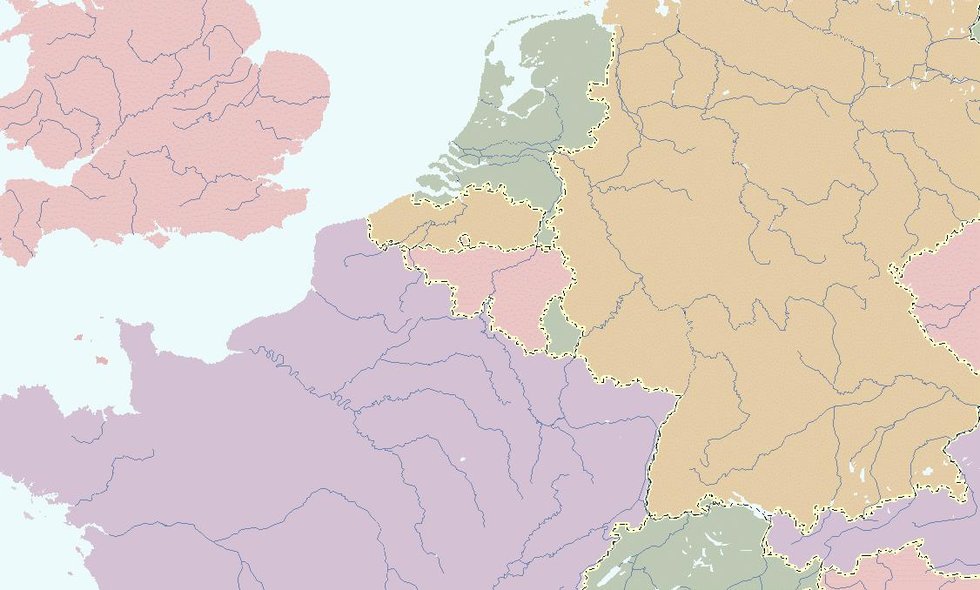 This would appear to be the most logical outcome of any Belgian separation – at first, anyway: and independent Flanders, an equally independent Wallonia, and Brussels as an independent entity, possibly as a kind of European equivalent to Washington's DC status, and possibly with institutional links to Wallonia (and, less likely, to Flanders).
3)  Flanders an integral part of the Netherlands, Wallonia an integral part of France, Brussels a co-governed entity.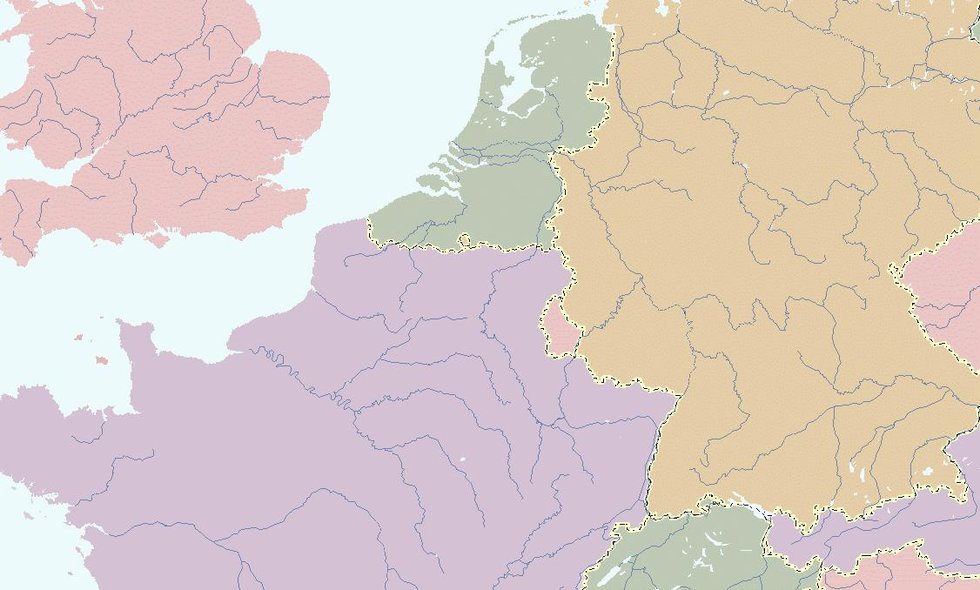 Joining the Netherlands (with which Flanders shares language and, to a lesser extent, culture) has never been a popular option in Flemish nationalist circles – because of the cultural differences, and the perceived incomprehension and lack of support for the Flemish 'cause' in the Netherlands. But it could prove to be a popular cause after Flemish independence, which would leave the Flemings with a very small state.
A similar story south of the language frontier. 'Rattachisme' (the political movement proposing the 're-integration' of Wallonia in France) is an extremely small movement in Wallonia at present, but could surge in case of a Belgian break-up. It is interesting to note that, although Walloons share language and culture with France, they have rarely been part of France – except for Napoleonic times, when that fate also applied to the whole of the Low Countries, even up to Bremen in the North of Germany.
Strictly speaking, this political movement should therefore be called 'attachisme'. In this scenario, Brussels could be a co-dominion of the Netherlands and France – much like Andorra is co-governed by Spain and France.
Entrepreneur and author Andrew Horn shares his rules for becoming an assured conversationalist.
content.jwplatform.com
Videos
To avoid basing action on external validation, you need to find your "authentic voice" and use it.
Finding your voice requires asking the right questions of yourself.
There are 3-5 questions that you would generally want to ask people you are talking to.
Sarco assisted suicide pods come in three different styles, and allow you to die quickly and painlessly. They're even quite beautiful to look at.
The Sarco assisted suicide pod
Technology & Innovation
Death: it happens to everyone (except, apparently, Keanu Reeves). But while the impoverished and lower-class people of the world die in the same ol' ways—cancer, heart disease, and so forth—the upper classes can choose hip and cool new ways to die. Now, there's an assisted-suicide pod so chic and so stylin' that peeps (young people still say peeps, right?) are calling it the "Tesla" of death... it's called... the Sarco! 
Swiss researchers identify new dangers of modern cocaine.
Getty Images
Mind & Brain
Cocaine cut with anti-worming adulterant levamisole may cause brain damage.
Levamisole can thin out the prefrontal cortex and affect cognitive skills.
Government health programs should encourage testing of cocaine for purity.
Big think's weekly newsletter.
Get smarter faster from the comfort of your inbox.
See our newsletter privacy policy
here
Most Popular
Most Recent
Big think's weekly newsletter.
Get smarter faster from the comfort of your inbox.
See our newsletter privacy policy
here
© Copyright 2007-2018 & BIG THINK, BIG THINK EDGE,
SMARTER FASTER trademarks owned by The Big Think, Inc. All rights reserved.