How to Win Your Opponent's Respect? Talk, Don't Type
A new study found that listening to other people speak—as opposed to just write—tends to make us think they're more mentally capable.
13 December, 2017
---
Social media has made it easier than ever to find people with whom we disagree. And if there ever was one perfectly awful event that made online comment sections somehow worse, it was the 2016 presidential election. No matter your candidate, you've probably witnessed someone on the other side try to justify their position online in a way that made you think they were, you know, incredibly stupid.
But new research suggests you might not be so harsh if you were to hear that person's same explanation offline in their real voice.
In the study published in Psychological Science, researchers Juliana Schroeder, Michael Kardas and Nicholas Epley found that the mediums through which we interact with each other significantly affect how we form impressions about other people. In short, we're more likely to humanize people—and perceive them as more thoughtful, intelligent, rational, and humanlike—when we hear their voice.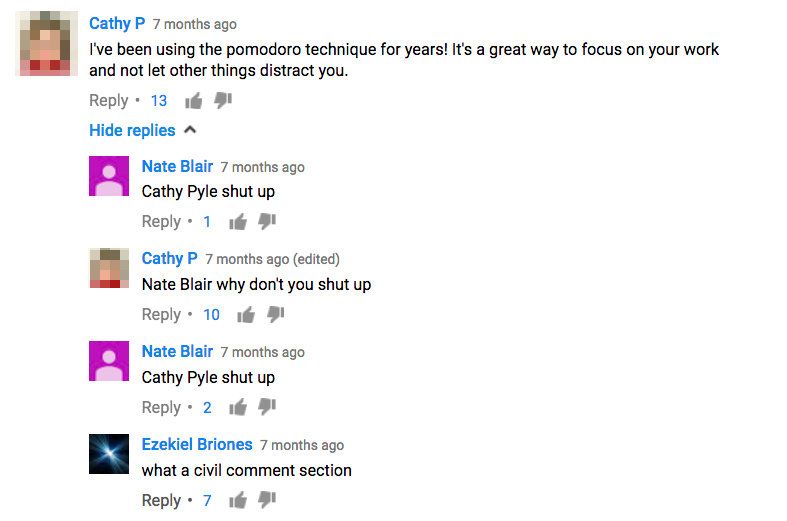 A sample from the Big Think YouTube comments section.
An experiment the researchers conducted before the 2016 U.S. presidential election illustrates this point. They asked 10 Donald Trump and Hillary Clinton supporters to explain why they prefer whichever candidate through two mediums: a written explanation and a spoken one in front of a camera.
Then, researchers asked 850 evaluators with varying political orientations to rate supporters' mental capacities—how rational, reasonable, and intellectually capable they seemed—after watching videos of their explanations, listening to the audio, reading the transcript, or reading a written explanation.
You might be able to guess how evaluators rated people with different political opinions.
"Clinton supporters rated Trump supporters as less rational and reasonable than other Clinton supporters, and vice versa," wrote the researchers for Quartz.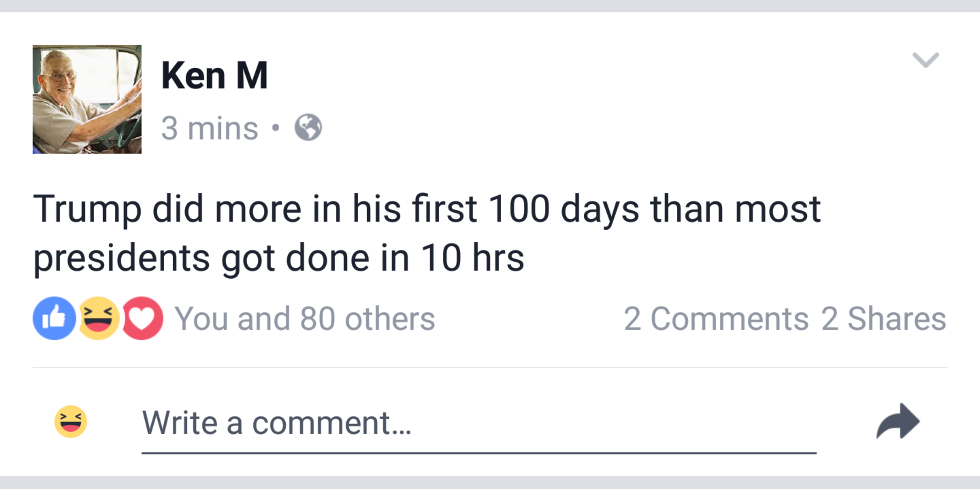 Still, there was a surprising catch: Evaluators rated supporters, even those they disagreed with, less harshly when they heard supporters explain their positions.
"This humanizing result was not simply the consequence of having more information about another person—seeing the supporter in a video did not change impressions, compared to hearing the supporter," wrote the researchers. "A person's voice seems to be uniquely humanizing."
What in the human voice causes these effects?
"A person's voice conveys not only words but also paralinguistic cues like intonation and pauses," researchers wrote. "In the same way that you know a person is biologically alive because their body moves, you know that another person is mentally alive because their voice also contains movement in paralinguistic cues. Pitch rises and falls. A voice gets louder and softer. Speaking speeds up and slows down. These cues all reflect thinking as it is happening."
Other research also hints at the power of the human voice in correctly interpreting other people. In a study published in American Psychologist, researchers found that participants best interpreted the emotions of others when all they had to go by was audio of the human voice—not video with audio. Showing video footage with audio actually seemed to render interpretations less accurate.
The researchers behind the current paper also offered a couple examples of how the human voice helps people better interpret others: job candidates come off better when potential employers hear elevator pitches instead of reading them, and people in a simulated driving experiment rated their car to be smarter and more capable when it was given an interactive human voice.  
In short, when in doubt assume: voice > text.
Step inside the unlikely friendship of a former ACLU president and an ultra-conservative Supreme Court Justice.

Sponsored by Charles Koch Foundation
Former president of the ACLU Nadine Strossen and Supreme Court Justice Antonin Scalia were unlikely friends. They debated each other at events all over the world, and because of that developed a deep and rewarding friendship – despite their immense differences.
Scalia, a famous conservative, was invited to circles that were not his "home territory", such as the ACLU, to debate his views. Here, Strossen expresses her gratitude and respect for his commitment to the exchange of ideas.
"It's really sad that people seem to think that if you disagree with somebody on some issues you can't be mutually respectful, you can't enjoy each other's company, you can't learn from each other and grow in yourself," says Strossen.
The opinions expressed in this video do not necessarily reflect the views of the Charles Koch Foundation, which encourages the expression of diverse viewpoints within a culture of civil discourse and mutual respect.
Learn how to redesign your job for maximum reward.
Videos
Broaching the question "What is my purpose?" is daunting – it's a grandiose idea, but research can make it a little more approachable if work is where you find your meaning. It turns out you can redesign your job to have maximum purpose.
There are 3 ways people find meaning at work, what Aaron Hurst calls the three elevations of impact. About a third of the population finds meaning at an individual level, from seeing the direct impact of their work on other people. Another third of people find their purpose at an organizational level. And the last third of people find meaning at a social level.
"What's interesting about these three elevations of impact is they enable us to find meaning in any job if we approach it the right way. And it shows how accessible purpose can be when we take responsibility for it in our work," says Hurst.
Erik Verlinde has been compared to Einstein for completely rethinking the nature of gravity.
Photo by Willeke Duijvekam
Surprising Science
The Dutch physicist Erik Verlinde's hypothesis describes gravity as an "emergent" force not fundamental.
The scientist thinks his ideas describe the universe better than existing models, without resorting to "dark matter".
While some question his previous papers, Verlinde is reworking his ideas as a full-fledged theory.
TuSimple, an autonomous trucking company, has also engaged in test programs with the United States Postal Service and Amazon.
Technology & Innovation
This week, UPS announced that it's working with autonomous trucking startup TuSimple on a pilot project to deliver cargo in Arizona using self-driving trucks.
UPS has also acquired a minority stake in TuSimple.
TuSimple hopes its trucks will be fully autonomous — without a human driver — by late 2020, though regulatory questions remain.