Scientists successfully reanimate the brains of decapitated pigs
The reanimation of decapitated pigs raises complex ethical questions about the future of life-extension research.
07 May, 2018
---
A team of scientists has successfully reanimated the brains of dead pigs, a move that's raising tough ethical questions about the future of neuroscience research.
At a meeting at the National Institutes of Health on March 28, neuroscientist Nenad Sestan announced how he and his team at Yale University used a system of heaters, pumps, and artificial blood to restore partial function to the brains of more than 100 recently decapitated pigs, according to a report from MIT Technology Review.
consciousness-is-a-narrative-created-by-your-unconscious-mind
The system, dubbed BrainEx, doesn't quite restore consciousness but it could mark the beginning of a new stage in life-extension technology.
An electroencephalogram (EEG) on the pig brains showed flat waves, suggesting the pigs were reanimated into a comatose-like state rather than something like consciousness—though, at first, the EEG showed complex activity that indicated thoughts and sensations. The team was excited, alarmed, but the signals turned out to be noise caused by nearby equipment.
Still, billions of individual brain cells appeared normal and healthy, in what Sestan called a "mind boggling" and "unexpected" result.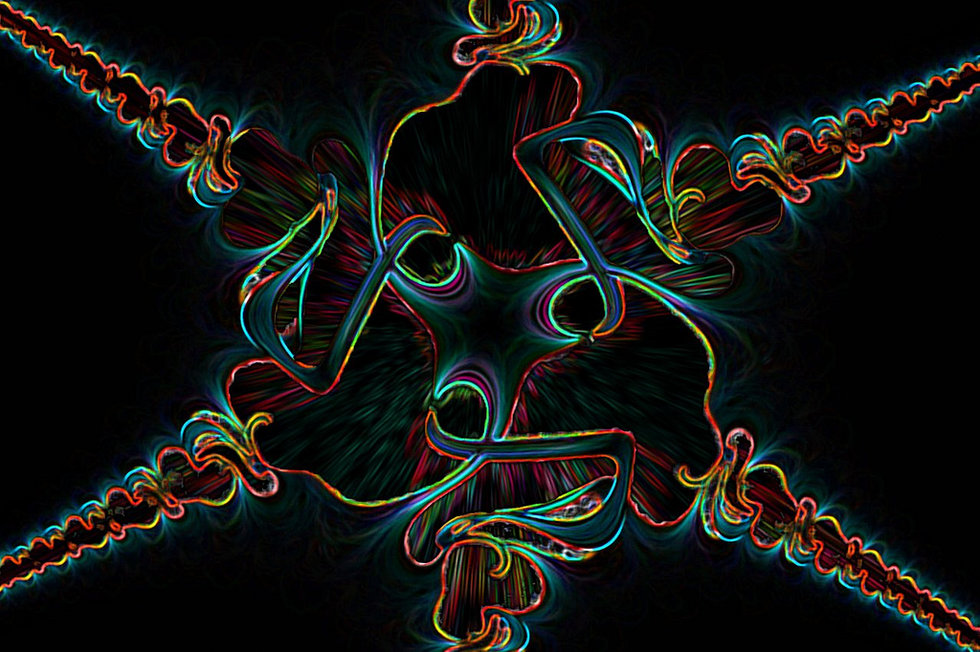 A creative depiction of wandering brain waves. (Image: GollyGforce/Flickr)
Sestan told the National Institute of Health, which his team is seeking funding from, that steps could be taken to keep brains alive indefinitely and make attempts at restoring consciousness.
"That animal brain is not aware of anything, I am very confident of that," Sestan said, going on to speculate how the technology might be used in the future. "Hypothetically, somebody takes this technology, makes it better, and restores someone's [brain] activity. That is restoring a human being. If that person has memory, I would be freaking out completely."
These possibilities could lead to questionable research practices down the road.
"There are going to be a lot of weird questions even if it isn't a brain in a box," said an advisor to the NIH who didn't wish to speak on the record. "I think a lot of people are going to start going to slaughterhouses to get heads and figure it out."
Scientists are already setting up guardrails in anticipation of those "weird questions".
On April 25, Sestan and 16 colleagues published a paper in Nature titled 'The ethics of experimenting with human brain tissue' in which they lay out some ethical concerns and questions: What protections should be granted to brain organoids (brain tissue grown from stem cells in a lab)? How should scientists dispose of brain organoids at the end of experiments? In research where human organs are transplanted into animals, should the test subject be considered human or animal—where is the line?
The scientists acknowledge that many of the hypothetical situations listed in the paper, such as relatively simple brain organoids gaining consciousness, are "highly remote".
"But to ensure the success and social acceptance of this research long term, an ethical framework must be forged now, while brain surrogates remain in the early stages of development."
Sestan expressed a similar cautiousness.
"People are fascinated. We have to be careful how fascinated."
The way that you think about stress can actually transform the effect that it has on you – and others.
Big Think Edge
Stress is contagious, and the higher up in an organization you are the more your stress will be noticed and felt by others.
Kelly McGonigal teaches "Reset your mindset to reduce stress" for Big Think Edge.

Subscribe to Big Think Edge before we launch on March 30 to get 20% off monthly and annual memberships.
Three scientists publish a paper proving that Mercury, not Venus, is the closest planet to Earth.
Strange Maps
Earth is the third planet from the Sun, so our closest neighbor must be planet two or four, right?
Wrong! Neither Venus nor Mars is the right answer.
Three scientists ran the numbers. In this YouTube video, one of them explains why our nearest neighbor is... Mercury!
The blood of horseshoe crabs is harvested on a massive scale in order to retrieve a cell critical to medical research. However, recent innovations might make this practice obsolete.
An Atlantic horseshoe crab in an aquarium. Photo: Domdomegg via Wikimedia Commons.
Surprising Science
Horseshoe crabs' blue blood is so valuable that a quart of it can be sold for $15,000.
This is because it contains a molecule that is crucial to the medical research community.
Today, however, new innovations have resulted in a synthetic substitute that may end the practice of farming horseshoe crabs for their blood.
The distance between the American dream and reality is expressed best through literature.
American novelist, writer, playwright, poet, essayist and civil rights activist James Baldwin poses at his home in Saint-Paul-de-Vence, southern France, on November 6, 1979. (Photo: Ralph Gatti/AFP/Getty Images)
Culture & Religion
Literature expands our ability to feel empathy and inspires compassion.
These 10 novels tackle some facet of the American experience.
The list includes a fictional retelling of the first Native American to graduate from Harvard, and hiding out in inner-city Newark.
Big think's weekly newsletter.
Get smarter faster from the comfort of your inbox.
See our newsletter privacy policy
here
Most Popular
Most Recent
Big think's weekly newsletter.
Get smarter faster from the comfort of your inbox.
See our newsletter privacy policy
here
© Copyright 2007-2018 & BIG THINK, BIG THINK EDGE,
SMARTER FASTER trademarks owned by The Big Think, Inc. All rights reserved.