Scientists successfully reanimate the brains of decapitated pigs
The reanimation of decapitated pigs raises complex ethical questions about the future of life-extension research.
07 May, 2018
---
A team of scientists has successfully reanimated the brains of dead pigs, a move that's raising tough ethical questions about the future of neuroscience research.
At a meeting at the National Institutes of Health on March 28, neuroscientist Nenad Sestan announced how he and his team at Yale University used a system of heaters, pumps, and artificial blood to restore partial function to the brains of more than 100 recently decapitated pigs, according to a report from MIT Technology Review.
consciousness-is-a-narrative-created-by-your-unconscious-mind
The system, dubbed BrainEx, doesn't quite restore consciousness but it could mark the beginning of a new stage in life-extension technology.
An electroencephalogram (EEG) on the pig brains showed flat waves, suggesting the pigs were reanimated into a comatose-like state rather than something like consciousness—though, at first, the EEG showed complex activity that indicated thoughts and sensations. The team was excited, alarmed, but the signals turned out to be noise caused by nearby equipment.
Still, billions of individual brain cells appeared normal and healthy, in what Sestan called a "mind boggling" and "unexpected" result.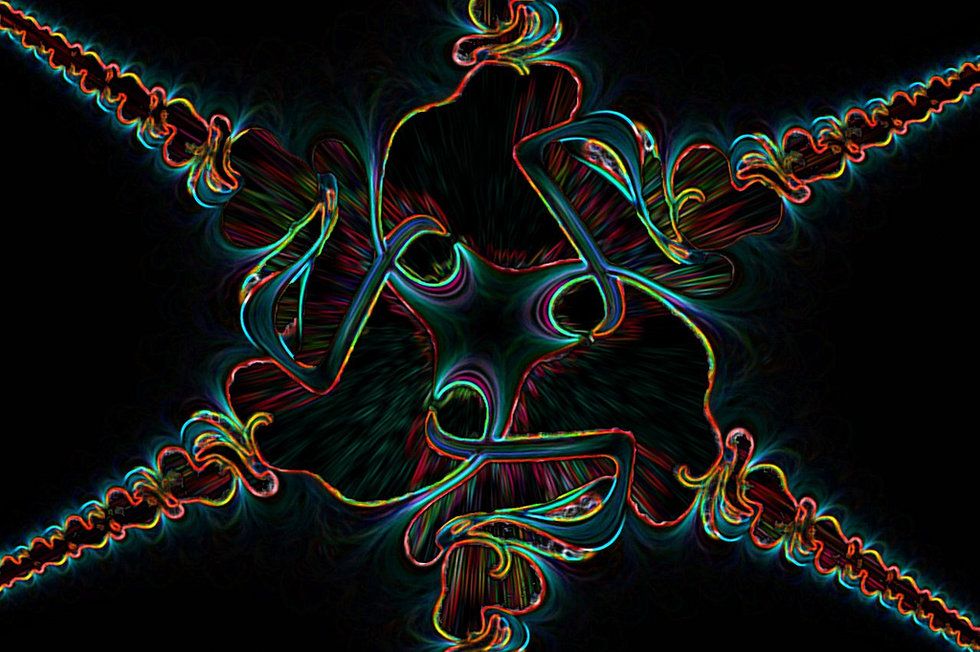 A creative depiction of wandering brain waves. (Image: GollyGforce/Flickr)
Sestan told the National Institute of Health, which his team is seeking funding from, that steps could be taken to keep brains alive indefinitely and make attempts at restoring consciousness.
"That animal brain is not aware of anything, I am very confident of that," Sestan said, going on to speculate how the technology might be used in the future. "Hypothetically, somebody takes this technology, makes it better, and restores someone's [brain] activity. That is restoring a human being. If that person has memory, I would be freaking out completely."
These possibilities could lead to questionable research practices down the road.
"There are going to be a lot of weird questions even if it isn't a brain in a box," said an advisor to the NIH who didn't wish to speak on the record. "I think a lot of people are going to start going to slaughterhouses to get heads and figure it out."
Scientists are already setting up guardrails in anticipation of those "weird questions".
On April 25, Sestan and 16 colleagues published a paper in Nature titled 'The ethics of experimenting with human brain tissue' in which they lay out some ethical concerns and questions: What protections should be granted to brain organoids (brain tissue grown from stem cells in a lab)? How should scientists dispose of brain organoids at the end of experiments? In research where human organs are transplanted into animals, should the test subject be considered human or animal—where is the line?
The scientists acknowledge that many of the hypothetical situations listed in the paper, such as relatively simple brain organoids gaining consciousness, are "highly remote".
"But to ensure the success and social acceptance of this research long term, an ethical framework must be forged now, while brain surrogates remain in the early stages of development."
Sestan expressed a similar cautiousness.
"People are fascinated. We have to be careful how fascinated."
Step inside the unlikely friendship of a former ACLU president and an ultra-conservative Supreme Court Justice.

Sponsored by Charles Koch Foundation
Former president of the ACLU Nadine Strossen and Supreme Court Justice Antonin Scalia were unlikely friends. They debated each other at events all over the world, and because of that developed a deep and rewarding friendship – despite their immense differences.
Scalia, a famous conservative, was invited to circles that were not his "home territory", such as the ACLU, to debate his views. Here, Strossen expresses her gratitude and respect for his commitment to the exchange of ideas.
"It's really sad that people seem to think that if you disagree with somebody on some issues you can't be mutually respectful, you can't enjoy each other's company, you can't learn from each other and grow in yourself," says Strossen.
The opinions expressed in this video do not necessarily reflect the views of the Charles Koch Foundation, which encourages the expression of diverse viewpoints within a culture of civil discourse and mutual respect.
Learn how to redesign your job for maximum reward.
Videos
Broaching the question "What is my purpose?" is daunting – it's a grandiose idea, but research can make it a little more approachable if work is where you find your meaning. It turns out you can redesign your job to have maximum purpose.
There are 3 ways people find meaning at work, what Aaron Hurst calls the three elevations of impact. About a third of the population finds meaning at an individual level, from seeing the direct impact of their work on other people. Another third of people find their purpose at an organizational level. And the last third of people find meaning at a social level.
"What's interesting about these three elevations of impact is they enable us to find meaning in any job if we approach it the right way. And it shows how accessible purpose can be when we take responsibility for it in our work," says Hurst.
Erik Verlinde has been compared to Einstein for completely rethinking the nature of gravity.
Photo by Willeke Duijvekam
Surprising Science
The Dutch physicist Erik Verlinde's hypothesis describes gravity as an "emergent" force not fundamental.
The scientist thinks his ideas describe the universe better than existing models, without resorting to "dark matter".
While some question his previous papers, Verlinde is reworking his ideas as a full-fledged theory.
TuSimple, an autonomous trucking company, has also engaged in test programs with the United States Postal Service and Amazon.
Technology & Innovation
This week, UPS announced that it's working with autonomous trucking startup TuSimple on a pilot project to deliver cargo in Arizona using self-driving trucks.
UPS has also acquired a minority stake in TuSimple.
TuSimple hopes its trucks will be fully autonomous — without a human driver — by late 2020, though regulatory questions remain.