Scientists successfully reanimate the brains of decapitated pigs
The reanimation of decapitated pigs raises complex ethical questions about the future of life-extension research.
07 May, 2018
---
A team of scientists has successfully reanimated the brains of dead pigs, a move that's raising tough ethical questions about the future of neuroscience research.
At a meeting at the National Institutes of Health on March 28, neuroscientist Nenad Sestan announced how he and his team at Yale University used a system of heaters, pumps, and artificial blood to restore partial function to the brains of more than 100 recently decapitated pigs, according to a report from MIT Technology Review.
consciousness-is-a-narrative-created-by-your-unconscious-mind
The system, dubbed BrainEx, doesn't quite restore consciousness but it could mark the beginning of a new stage in life-extension technology.
An electroencephalogram (EEG) on the pig brains showed flat waves, suggesting the pigs were reanimated into a comatose-like state rather than something like consciousness—though, at first, the EEG showed complex activity that indicated thoughts and sensations. The team was excited, alarmed, but the signals turned out to be noise caused by nearby equipment.
Still, billions of individual brain cells appeared normal and healthy, in what Sestan called a "mind boggling" and "unexpected" result.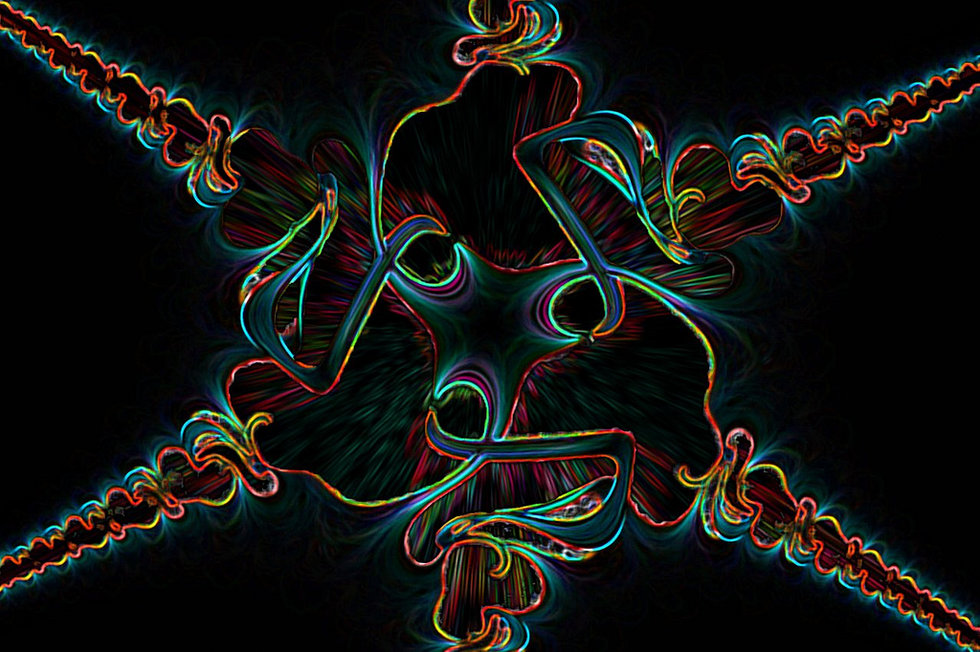 A creative depiction of wandering brain waves. (Image: GollyGforce/Flickr)
Sestan told the National Institute of Health, which his team is seeking funding from, that steps could be taken to keep brains alive indefinitely and make attempts at restoring consciousness.
"That animal brain is not aware of anything, I am very confident of that," Sestan said, going on to speculate how the technology might be used in the future. "Hypothetically, somebody takes this technology, makes it better, and restores someone's [brain] activity. That is restoring a human being. If that person has memory, I would be freaking out completely."
These possibilities could lead to questionable research practices down the road.
"There are going to be a lot of weird questions even if it isn't a brain in a box," said an advisor to the NIH who didn't wish to speak on the record. "I think a lot of people are going to start going to slaughterhouses to get heads and figure it out."
Scientists are already setting up guardrails in anticipation of those "weird questions".
On April 25, Sestan and 16 colleagues published a paper in Nature titled 'The ethics of experimenting with human brain tissue' in which they lay out some ethical concerns and questions: What protections should be granted to brain organoids (brain tissue grown from stem cells in a lab)? How should scientists dispose of brain organoids at the end of experiments? In research where human organs are transplanted into animals, should the test subject be considered human or animal—where is the line?
The scientists acknowledge that many of the hypothetical situations listed in the paper, such as relatively simple brain organoids gaining consciousness, are "highly remote".
"But to ensure the success and social acceptance of this research long term, an ethical framework must be forged now, while brain surrogates remain in the early stages of development."
Sestan expressed a similar cautiousness.
"People are fascinated. We have to be careful how fascinated."
The ability to speak clearly, succinctly, and powerfully is easier than you think
Former U.S. President Barack Obama speaks during a Democratic Congressional Campaign Committee rally at the Anaheim Convention Center on September 8, 2018 in Anaheim, California. (Photo by Barbara Davidson/Getty Images)
Personal Growth
The ability to communicate effectively can make or break a person's assessment of your intelligence, competence, and authenticity.
The results come from a 15-year study that used ultrasound scans to track blood vessels in middle-aged adults starting in 2002.
Mind & Brain
The study measured the stiffness of blood vessels in middle-aged patients over time.
Stiff blood vessels can lead to the destruction of delicate blood vessels in the brain, which can contribute to cognitive decline.
The scans could someday become a widely used tool to identify people at high risk of developing dementia and Alzheimer's.
What defines a dark horse? The all-important decision to pursue fulfillment and excellence.
Big Think Books
When we first set the Dark Horse Project in motion, fulfillment was the last thing on our minds. We were hoping to uncover specific and possibly idiosyncratic study methods, learning techniques, and rehearsal regimes that dark horses used to attain excellence. Our training made us resistant to ambiguous variables that were difficult to quantify, and personal fulfillment seemed downright foggy. But our training also taught us never to ignore the evidence, no matter how much it violated our expectations.
Big think's weekly newsletter.
Get smarter faster from the comfort of your inbox.
See our newsletter privacy policy
here
Most Popular
Most Recent
Big think's weekly newsletter.
Get smarter faster from the comfort of your inbox.
See our newsletter privacy policy
here
© Copyright 2007-2018 & BIG THINK, BIG THINK EDGE,
SMARTER FASTER trademarks owned by The Big Think, Inc. All rights reserved.