Wider-faced politicians are seen as more corrupt
New research offers a tip for politicians who don't want to be seen as corrupt: don't get a big head.
13 September, 2018
New research offers a tip for politicians who don't want to be seen as corrupt: don't get a big head.
A new study showed people photos of politicians and asked them to rate how corruptible each seemed.
The results were published this week in Psychological Science by researchers at Caltech.
---
The volunteers were able to guess with significant accuracy which politicians were corrupt and which weren't. The common denominator between the politicians who seemed guilty? A wide face, a trait that past research has linked to aggressive behavior in men.
In the first part of the study, 100 volunteers were shown photos of 72 politicians, all caucasian males. All images were cropped and rendered black and white. The volunteers rated each politician for how corruptible, dishonest, selfish, trustworthy, and generous they seemed.
The volunteers were able to predict the corrupt politicians about 70% of the time just from looking at the photos.
In the second part of the study, volunteers evaluated photos of 80 politicians, half corrupt and half clean, who had been elected to state and local positions in California. The researchers excluded responses from participants who recognized officials, though there was only one participant who recognized a politician by their face.
Like the first study, the participants correctly identified the corrupt politicians about 70% of the time.
A third part of the study asked participants to evaluate the first set of 72 politicians for traits like corruptibility, aggressiveness, masculinity, competence, and ambitiousness. The volunteers were only able to predict with regular accuracy corruptibility-related traits in this section of the study.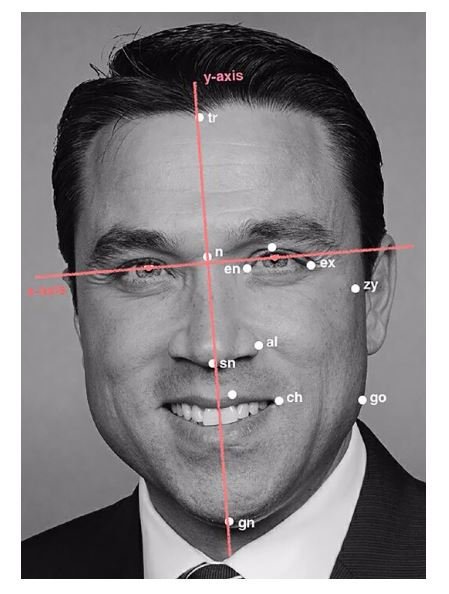 In the last sections of the study, the researchers tried to identify why certain politicians seemed more corrupt than others by measuring and categorizing their facial characteristics, including cheekbone size, distance between the eyes, nose length, and face width. After comparing the prior responses to the facial structure data, the results showed that politicians with wider faces were more likely to be considered corrupt.
To be sure, the researchers compiled 150 photos of politicians and created two digitally manipulated versions of each: one with a narrower face, one with a wider face. The 450 real and digitally altered photos were then shown in random order to 100 volunteers, only one of whom reported realizing the face width of some politicians had been manipulated. That volunteer was excluded.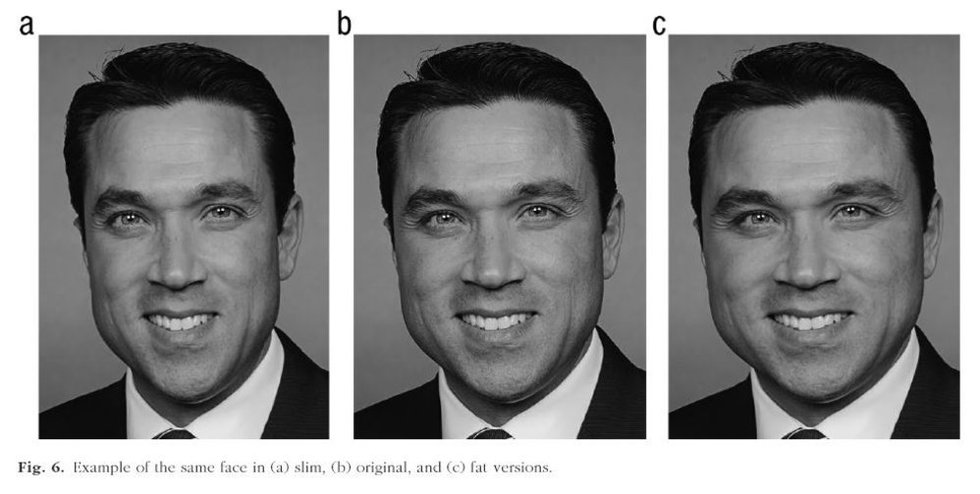 "As hypothesized, individual-level data showed that face width had a significant effect on inferences of corruptibility; specifically, a participant perceived an official as more corruptible when his face was fat relative to when his face was slim," the researchers wrote.
Still, it's unclear exactly how face width interacts with corruptibility. The researchers wrote that "people who look corruptible might be more likely to be approached by others with the intent to corrupt them, which in turn results in the mutual behaviors required for corruption to occur." Study co-author Chujun Lin also noted that some of the politicians listed as "clean" might actually have been corrupt—they just never got caught.
"It might be difficult to understand why you can look at others' faces and tell something about them," Chujun Lin told a Caltech blog. "But there is no doubt that people form first impressions from faces all the time. For example, on dating sites, people often reject potential matches based on pictures without reading the profile."
Related Articles
We're more dependent on them than we realize.
(Photo Lily on Unsplash)
Surprising Science
Scientists says our survival depends on biodiversity.
A natural climate strategy we often forget.
Seeing our place among the Earth's living creatures.
There's a high social cost that comes with lighting up.
(Porch)
Sex & Relationships
The home improvement company Porch recently polled 1,009 people on their feelings about smoking.
The company recently published the results as infographics.
In terms of dating, 80 percent of nonsmokers find the habit a turnoff
While short-term results are positive, there is mounting evidence against staying in ketosis for too long.
Surprising Science
Recent studies showed volunteers lost equal or more weight on high-carb, calorie-restricted diets than low-carb, calorie restricted diets.
There might be positive benefits to short-term usage of a ketogenic diet.
One dietician warns that the ketogenic diet could put diabetics at risk for diabetic ketoacidosis.
Big think's weekly newsletter.
Get smarter faster from the comfort of your inbox.
See our newsletter privacy policy
here
Most Popular
Most Recent
Big think's weekly newsletter.
Get smarter faster from the comfort of your inbox.
See our newsletter privacy policy
here
© Copyright 2007-2018 & BIG THINK, BIG THINK EDGE,
SMARTER FASTER trademarks owned by The Big Think, Inc. All rights reserved.