People Are Aggressively Prejudiced If They Think They Won't Get Caught, Study Finds
A study suggests people act aggressively on their prejudices when they have plausible deniability.
28 April, 2017
Photo from the Milgram experiment.
---
Social norms help keep people's ugliest inclinations at bay. Racists and homophobes tend to refrain from acting on their prejudices publicly because they know they'd be punished by society in one way or another — they might lose a job, be ostracized from friends and family, or even face legal consequences.
But the power of social norms seems to crumble in situations where people feel empowered to act on their prejudices because they have plausible deniability.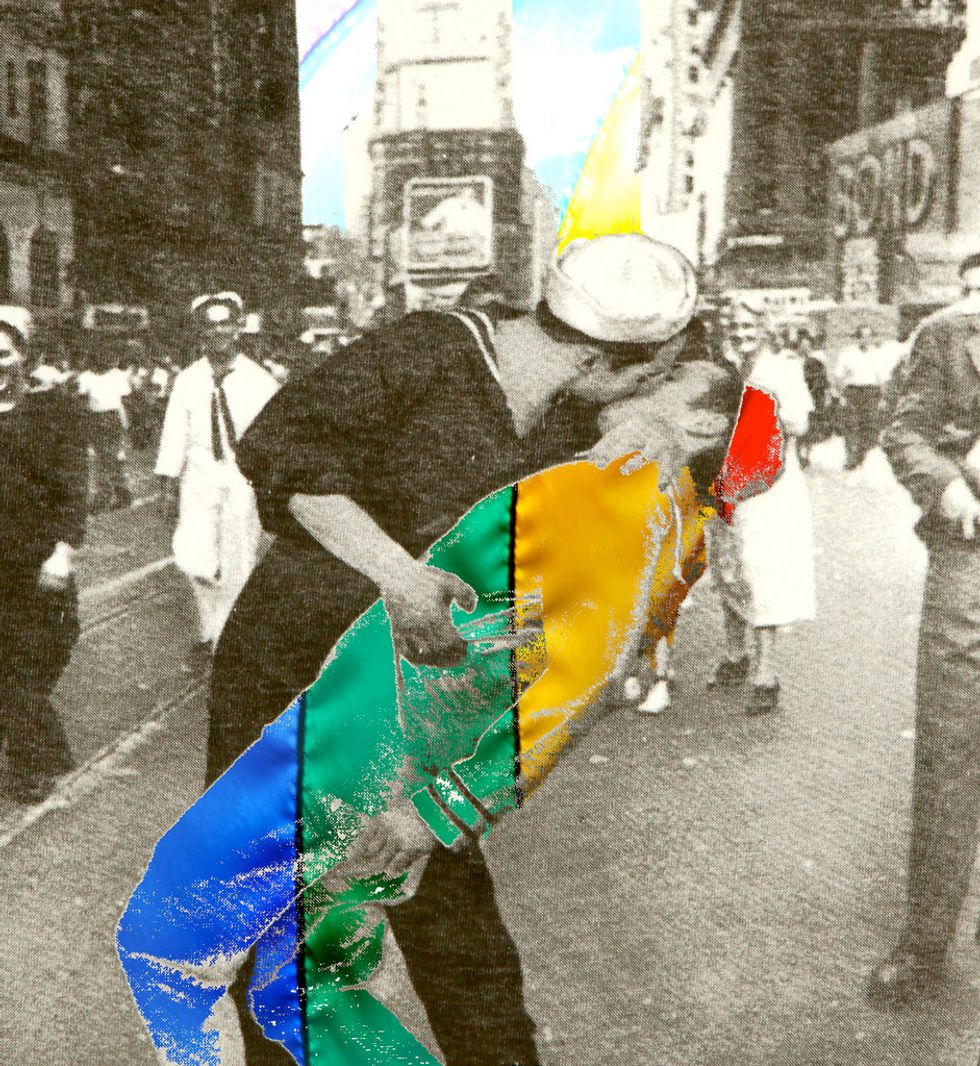 (Photo: torbakhopper via Flickr)
William Cox, a social psychologist at the University of Wisconsin-Madison, and his colleagues conducted a study on prejudice-based aggression using 166 undergraduate students as participants.
The students played a game against an opponent in another room, and the winner of each round would shock the loser. Researchers gave participants one of two identity-related statements that described their opponent: "I am gay" or "I like shopping." What participants didn't know, however, was that there was no opponent in the other room, and researchers had rigged the results of the game.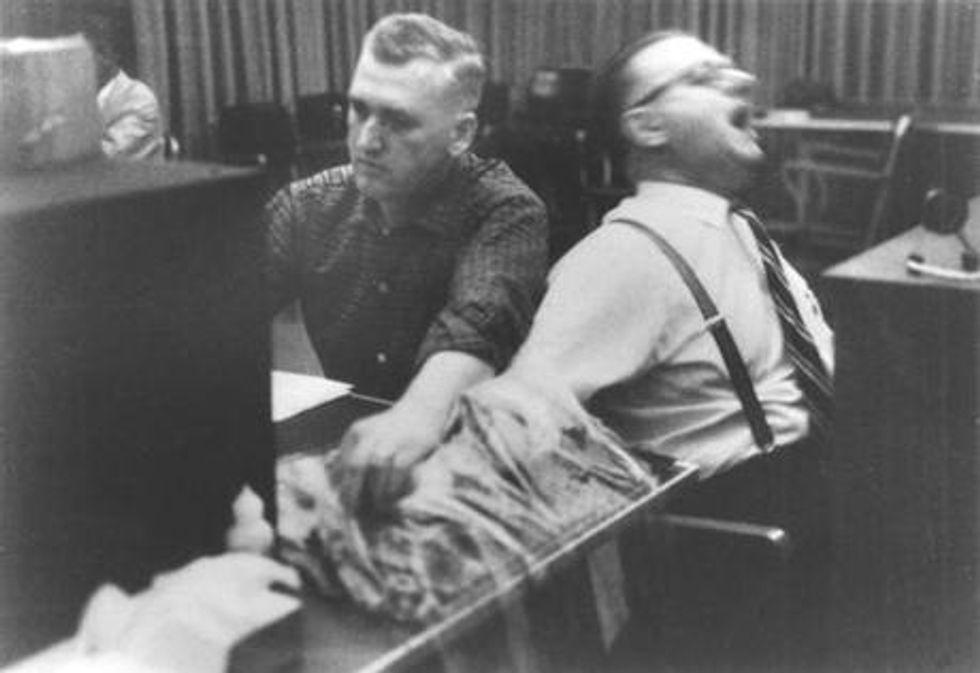 (Photo from the Milgram experiment)
Before playing, students were evaluated for how much they expressed concern for concealing prejudice. Students who expressed little desire to conceal prejudice tended to aggressively shock people in both groups. But something interesting happened to the subset of people who were aware of their prejudices, but wanted to keep them secret. William Cox explains:
As we predicted, these covertly prejudiced people tended to refrain from shocking the man who was confirmed as gay, but delivered extremely high levels of shocks to the man who liked shopping. If they had shocked the first man, people could accuse them of prejudice ("You shocked him because he was gay!"). But if others accused participants of prejudice in the second condition, it could be plausibly denied ("I didn't think he was gay!"). In other words, stereotyping can give people opportunities to express prejudices without fear of reprisal. 
Young people could even end up less anxiety-ridden, thanks to newfound confidence
Photos: Courtesy of Let Grow
Sponsored by Charles Koch Foundation
The coronavirus pandemic may have a silver lining: It shows how insanely resourceful kids really are.
Let Grow, a non-profit promoting independence as a critical part of childhood, ran an "Independence Challenge" essay contest for kids. Here are a few of the amazing essays that came in.
Download Let Grow's free Independence Kit with ideas for kids.
Researchers in Mexico discover the longest underwater cave system in the world that's full of invaluable artifacts.
Researchers discover a massive ceremonial structure of the ancient Mayans using lasers.
Credit: Takeshi Inomata
Surprising Science
Archaeologists use laser-based aerial surveys to discover the oldest and largest Mayan structure ever found.
The 3,000-year-old complex in the Mexican state of Tabasco was likely used as a ceremonial center.
Researchers think the site showed a communal society rather than one based on worshipping elites.
Technique may enable speedy, on-demand design of softer, safer neural devices.
Dan Kitwood/Getty Images
Surprising Science
The brain is one of our most vulnerable organs, as soft as the softest tofu. Brain implants, on the other hand, are typically made from metal and other rigid materials that over time can cause inflammation and the buildup of scar tissue.
Big Think LIVE
Join two-time NBA champion Shane Battier live at 1 pm ET this Monday.
Scroll down to load more…