To Be Happier, More Productive at Work, Adjust Your Level of Complaining
A new study suggests you should show "sportsmanship" instead of complaining about problems at work.
27 March, 2017
Complaining about work-related problems actually cements their impact, says a new study in the European Journal of Work and Organizational Psychology. The results suggest practicing "sportsmanship" instead.

Researchers Evangelia Demeroutia and Russell Cropanzano asked 112 employed people in various industries to write diary entries – one in the morning, one in the afternoon – for three consecutive days. At the end of each workday, participants reported how much they had complained, focused on negative events, and blew situations out of proportion.

If someone reported low levels on these items, it meant they had practiced "good sportsmanship," which the researchers defined as something like the willingness to tolerate the annoyances and inconveniences of organizational life without complaining. 
---
The participants were also asked to write about a single negative event they'd experienced that day, and to rate its impact on them. Finally, participants reported their moods and work engagement for each day by rating how much they agreed with statements like "Today, I felt proud of the work I did." 
Participants who practiced low sportsmanship were more affected by negative events. What's more, the impacts seemed to linger – they reported lower mood and pride in accomplishment the next day. Conversely, those who didn't complain or blow things out of proportion weren't impacted by bad events in mood or work engagement, that day and the next.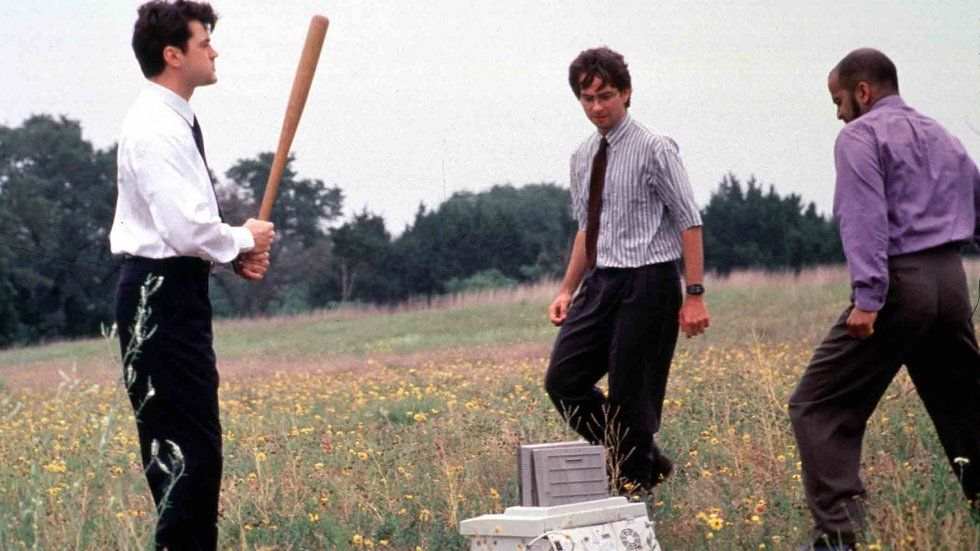 Demeroutia and Cropanzano say one of the reasons complaining seems to be counterproductive is because of its effect on memory. When we complain about bad events, we force the brain to relive them. This process reinforces the negative memory and gives it disproportionate influence on our emotional state. It turns a bad experience into That Bad Experience.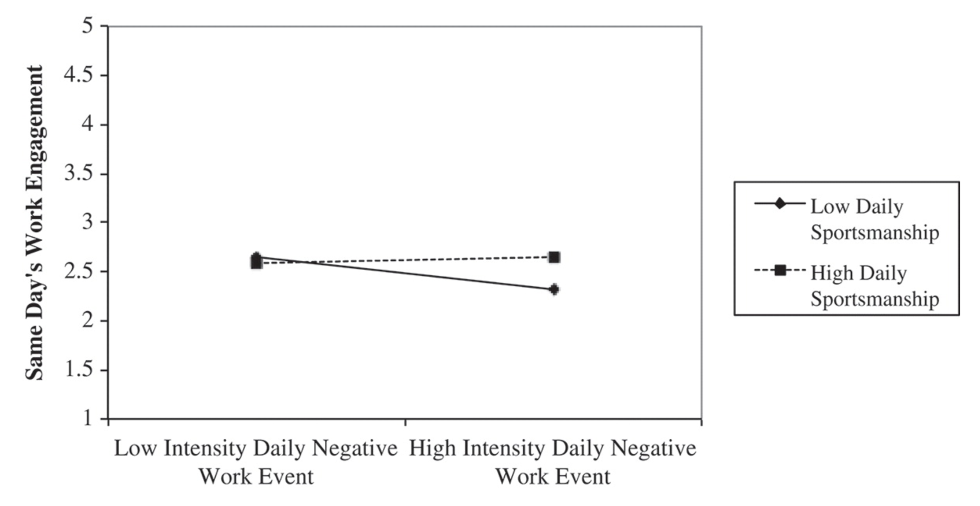 The researchers also said complaints that are poorly timed or expressed can make bad situations worse, intensifying and prolonging the impact of negative events.

Despite their advocacy for this kind of workplace stoicism, Demeroutia and Cropanzano aren't saying people should refrain from talking about workplace problems. Articulating a problem is the first step in solving it. But they suggest employees choose more thoughtful, productive methods like expressive writing, which has been shown to help people process negative experiences.

--
As religious diversity increases in the United States, we must learn to channel religious identity into interfaith cooperation.
Sponsored by Charles Koch Foundation
Religious diversity is the norm in American life, and that diversity is only increasing, says Eboo Patel.
Using the most painful moment of his life as a lesson, Eboo Patel explains why it's crucial to be positive and proactive about engaging religious identity towards interfaith cooperation.
The opinions expressed in this video do not necessarily reflect the views of the Charles Koch Foundation, which encourages the expression of diverse viewpoints within a culture of civil discourse and mutual respect.
Two Apollo 11 astronauts question NASA's planetary safety procedures.
Credit: Bettmann, Getty Images.
Surprising Science
Buzz Aldrin and Michael Collins revealed that there were deficiencies in NASA's safety procedures following the Apollo 11 mission.
Moon landing astronauts were quarantined for 21 days.
Earth could be contaminated with lunar bacteria.
Here's why you might eat greenhouse gases in the future.
Technology & Innovation
The company's protein powder, "Solein," is similar in form and taste to wheat flour.
Based on a concept developed by NASA, the product has wide potential as a carbon-neutral source of protein.
The man-made "meat" industry just got even more interesting.
When it comes to sniffing out whether a source is credible or not, even journalists can sometimes take the wrong approach.
Sponsored by Charles Koch Foundation
We all think that we're competent consumers of news media, but the research shows that even journalists struggle with identifying fact from fiction.
When judging whether a piece of media is true or not, most of us focus too much on the source itself. Knowledge has a context, and it's important to look at that context when trying to validate a source.
The opinions expressed in this video do not necessarily reflect the views of the Charles Koch Foundation, which encourages the expression of diverse viewpoints within a culture of civil discourse and mutual respect.