Who is the biggest musician of all time?
After Beyoncé's landmark Coachella performance, a look back at the biggest musical stars ever. It's impossible to pick just one as the biggest, but fun to try.
21 April, 2018
Beyoncé, the first black woman to ever headline at the Coachella Festival, blew the place wide open in April with a jaw-dropping performance that had headline writers reaching for superlatives. Entertainment Weekly's Alex Suskind went with "Beyoncé's historic Coachella performance may be the best of all time." The YouTube live stream was watched by 41 million viewers in 232 countries, a new record for the platform. By all accounts, Beyoncé's show set a new standard for epic, and she's unquestionably the biggest star in the world these days. The "all time" claim is a big one, though, and makes you wonder about history's other stars, and who might've been the biggest of all time.
---
Today's stars, of course, are denizens of a pop culture that considers "all-time" to mean only as far back as rock recordings go, forsaking any earlier recording stars — too bad Enrico Caruso, Bing Crosby, Frank Sinatra, and Les Paul and Mary Ford — not to mention all those who predated records and radio. And then there's the issue of the metric one uses. There are a lot of ways to look at it.
So, does being the "biggest" mean:
• having the largest audience?
• making the most money?
• selling the most recordings?
• selling the most concert tickets?
• having the most profound influence?
• being the biggest singer?
• being the biggest player?
• being the biggest composer?
Stardom — as in having millions of fans — may be a modern phenomenon requiring some form of mass entertainment media, such as records, radio, video, and the internet. Fame prior to that would have to have been much more a local phenomenon
And even going by income, it's dicey, since the richest musicians have numerous income streams, not all of them music-based, and they don't go out their way to offer details. The richest musician today? Andrew Lloyd Webber, of all people.
The modern biggies
We imagine you're curious, so let's get these recent stars out of the way, right away.
The biggest recording artists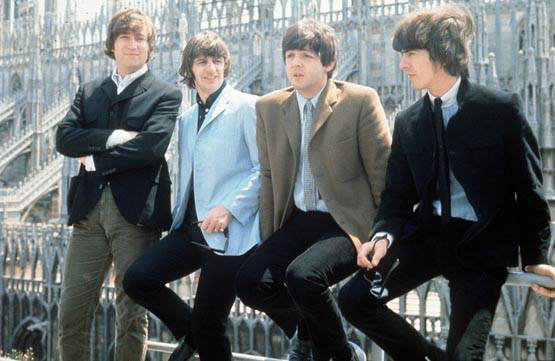 According to Billboard, here's your top ten:
1. The Beatles
2. Madonna
3. Elton John
4. Elvis Presley
5. Mariah Carey
6. Stevie Wonder
7. Janet Jackson
8. Michael Jackson
9. Whitney Houston
10. The Rolling Stones
The biggest performing (touring) artists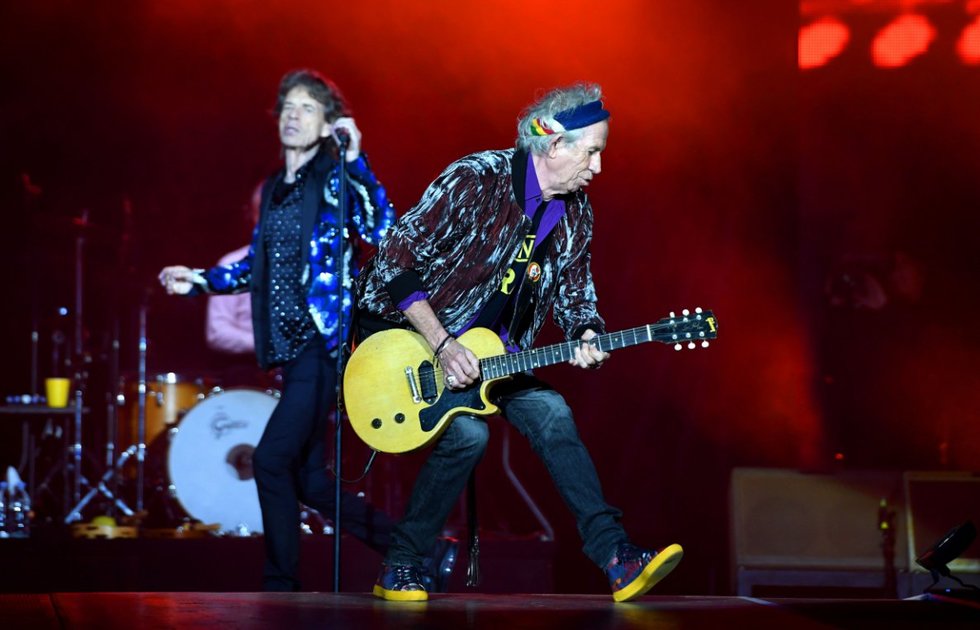 Billboard's list only goes back to 1990.
1. The Rolling Stones
2. U2
3. Bruce Springsteen
4. Madonna
5. Bon Jovi
6. Elton John 
7. Dave Matthews Band
8. Celine Dion
9. Kenny Chesney
10. The Eagles
Largest single audience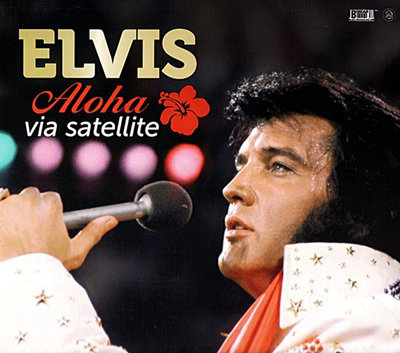 Elvis Presley was called "The King" for a reason. According to his organization, from 1 to 1.5 billion people watched his live "Aloha from Hawaii Via Satellite" performance on January 4, 1973. Other estimates put it at a comparatively "modest" — but still unmatched — 400 to 500 million viewers (To put that in perspective, Lady Gaga's Super Bowl performance was watched by 110 million). Therefore, Elvis's is the most watched performance ever. 
Greatest performance ever
This is totally subjective, though the historical significance impact of a performance over time may be more rationally assessed. Rolling Stone has a list of the 50 greatest shows of the past 50 years. It probably needs to be revised after Beyoncé's Coachella show.
Most popular song of all time?
Of course. "Happy Birthday," which has the melody from "Good Morning to All," written, perhaps, by Patty and Mildred H. Hill in 1893. Funnily enough, it wasn't fully and legally in public domain until 2016. 
History's megastars
For these luminaries, it wasn't so much about money or massive audiences, but they were people about whom, as Stevie Wonder said, "time will not allow us to forget." Or at least shouldn't.
Beethoven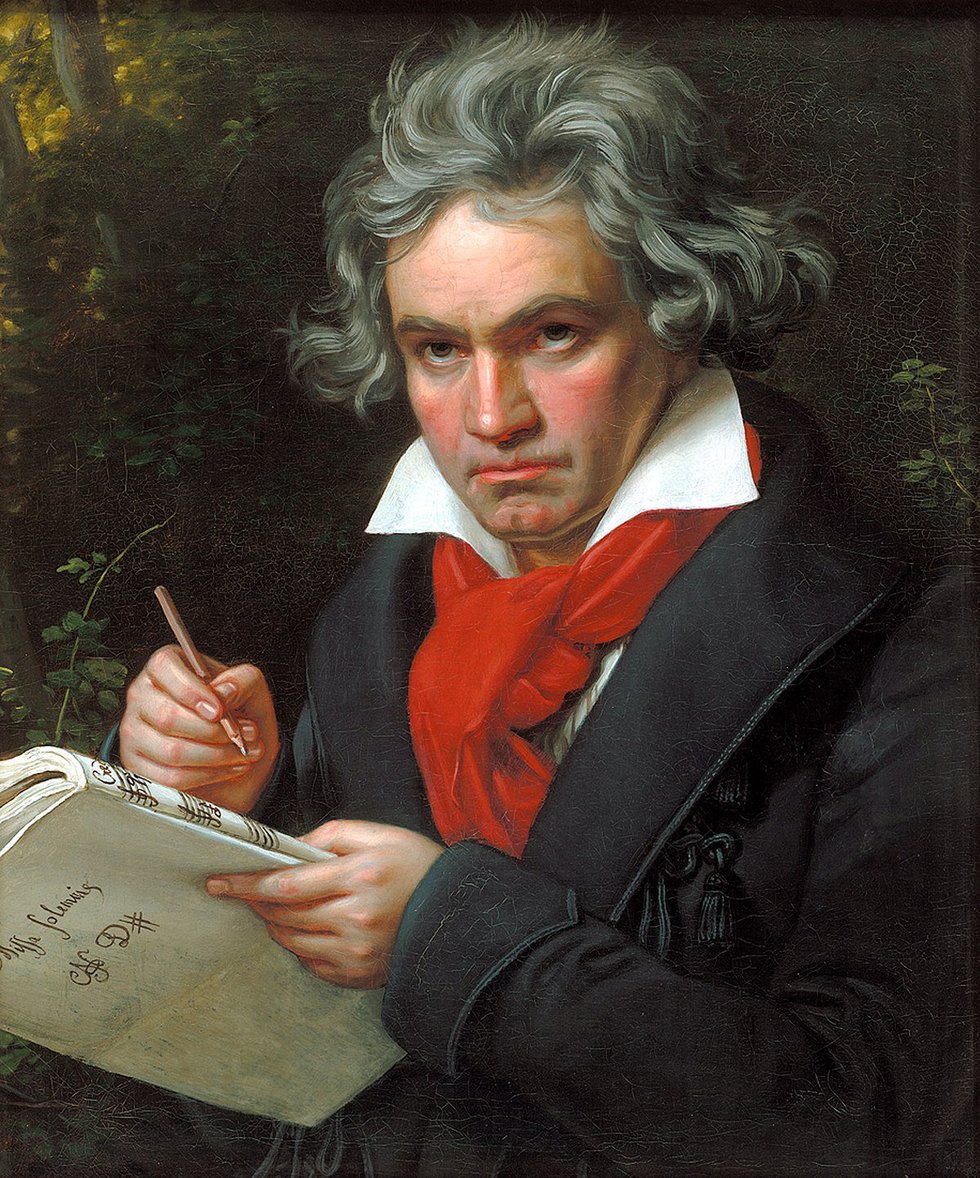 The legendary composer — and apparently awesome piano player — Ludwig van Beethoven (1770 to 1827) was about as famous as one could be in Western civilization in his day. When he died, a crowd reportedly somewhere between 10,000 to 30,000 bid farewell. The impact of his compositions still resonates, hundreds of years later. Of his playing, contemporary Carl Ludwig Junker said, "Beethoven's playing differs so greatly from the usual method of treating the piano, that it seems as if he had struck out an entirely new path for himself."
Le Chevalier de Saint-Georges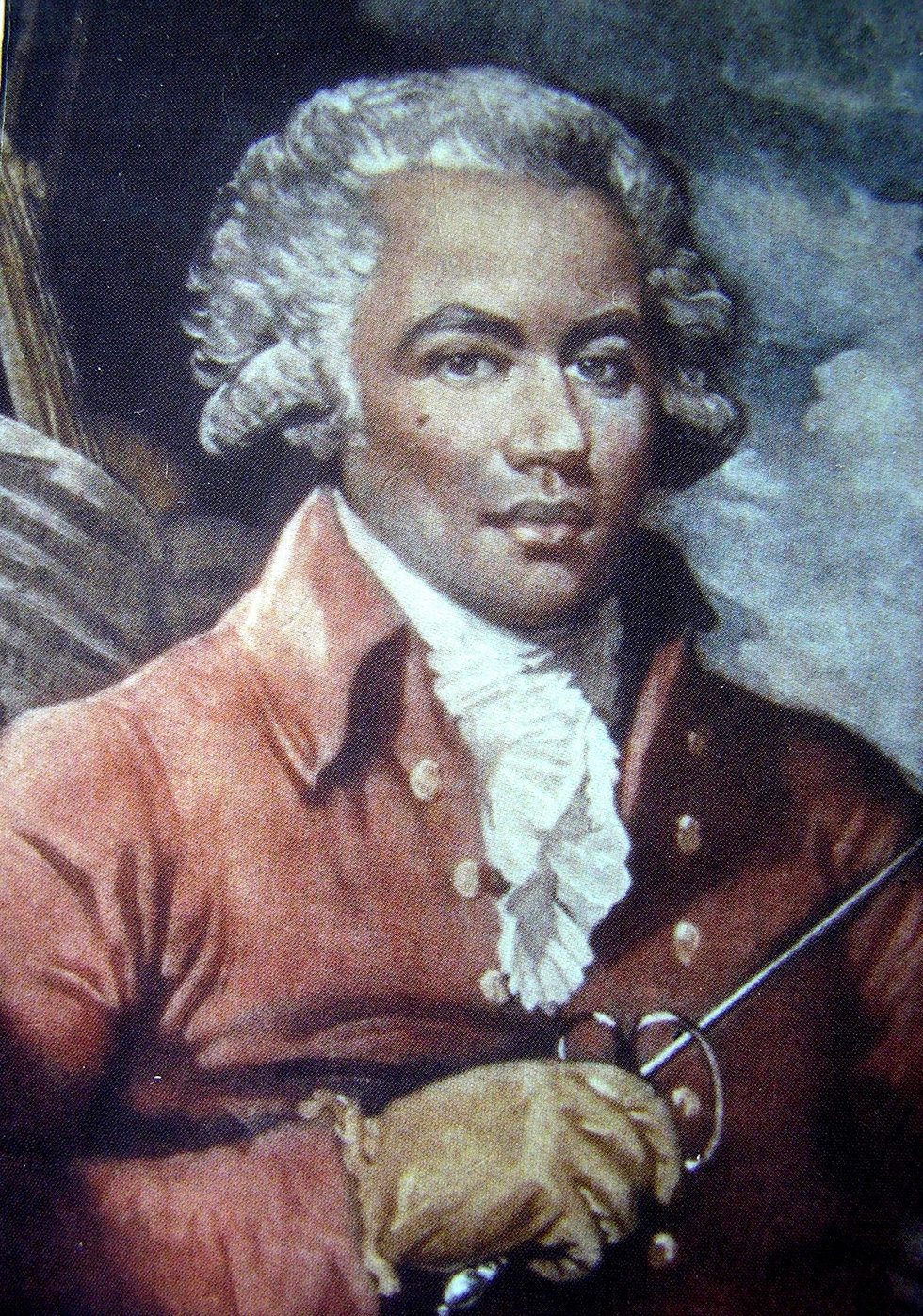 Superstardom in the past also went at times to the conductors of symphony orchestras, and the son of slaves de Saint-Georges (1745-1799) was a popular French conductor who premiered Haydn's Paris Symphonies. At that, he was even more famous as a French fencing champion!
Pft. Microphones. Who needs microphones?
Opera exploded across Europe in the 18th century, dominated by castrato singers such as Farinelli, AKA Carlo Maria Michelangelo Nicola Broschi. America's first opera house may have been New Orleans' Théâtre St. Pierre, which opened in 1792.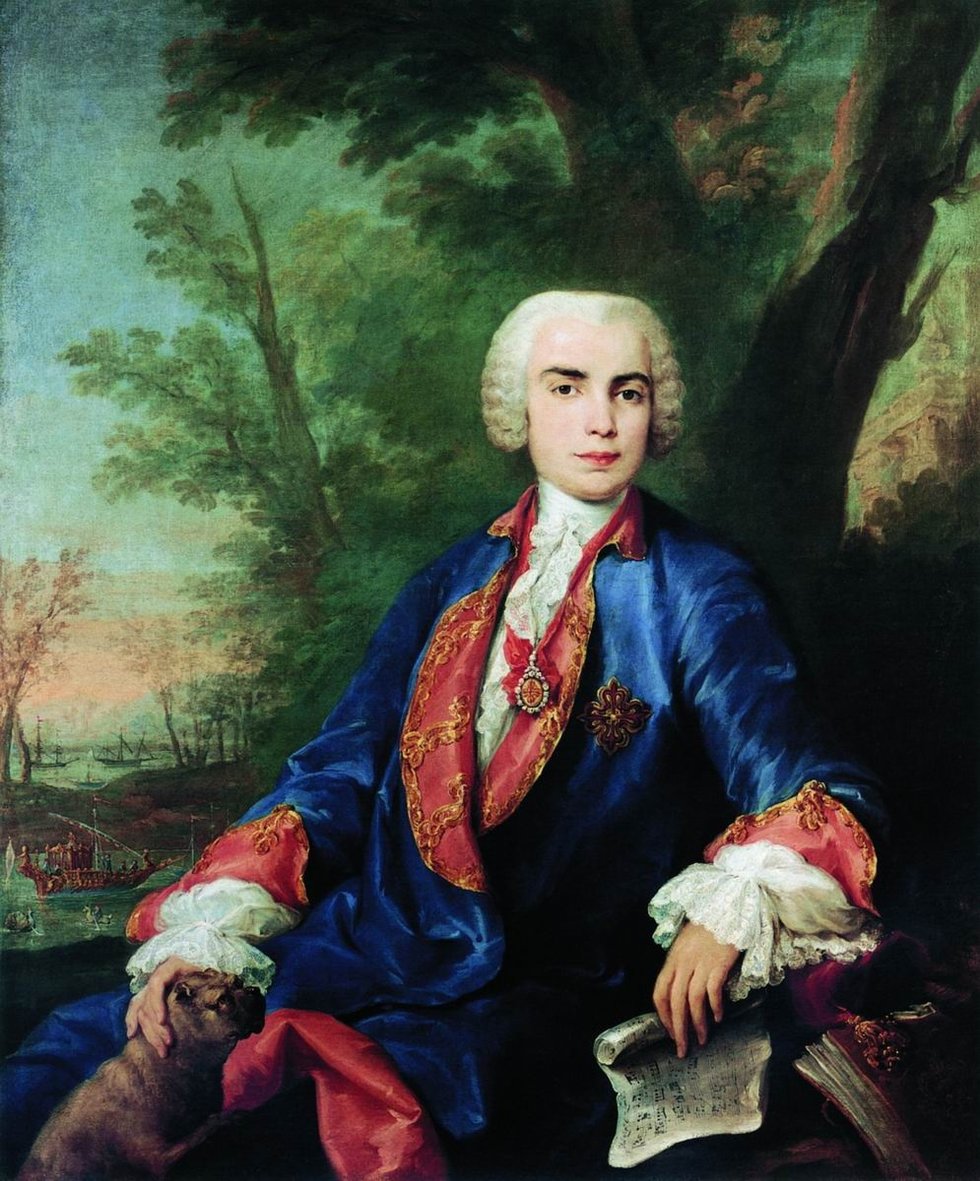 Meanwhile, in the East
China's culture is much older than Europe's. Perhaps its earliest "star" musician was Bo Ya (伯牙), who lived in the Warring States period between about 475 and 221 B.C.E. Bo played the guqin. Much classical Chinese music throughout its long history is claimed by the country's emperors — it seems unlikely they were actually such skilled musicians — so it's anyone's guess who was really responsible for the many songs and pieces handed down through the ages. (A similar thing is true of England's Henry VII, who supposedly wrote "Greensleeves." It may actually have been composed long after he died.)
And in the end…
It's basically impossible to anoint a single "biggest." Each of the stars we've named, and any you can think of, are very much of their time. Each of those times is so different and has such unique standards for success, that trying to find a valid basis comparison for who is/was the biggest star is brain-busting. Fortunately, music itself doesn't care. It does its magic in us regardless of the star power behind it.
Swipe right to make the connections that could change your career.
Getty Images
Sponsored
Swipe right. Match. Meet over coffee or set up a call.
No, we aren't talking about Tinder. Introducing Shapr, a free app that helps people with synergistic professional goals and skill sets easily meet and collaborate.
The Canadian professor has an extensive collection posted on his site.
Jordan Peterson with Carl Jung and the cover art of Jaak Panksepp's 'Affective Neuroscience' (Image: Chris Williamson/Getty Images/Big Think)
Personal Growth
Peterson's Great Books list features classics by Orwell, Jung, Huxley, and Dostoevsky.
Categories include literature, neuroscience, religion, and systems analysis.
Having recently left Patreon for "freedom of speech" reasons, Peterson is taking direct donations through Paypal (and Bitcoin).
Best case: Redrawing borders leads to peace, prosperity and EU membership. But there's also a worst case.
Strange Maps
The Yugoslav Wars started in 1991, but never really ended.
Kosovo and Serbia are still enemies, and they're getting worse.
A proposed land swap could create peace – or reignite the conflict.
Despite incredible economic growth, it is not necessarily an investor's paradise.
Big think's weekly newsletter.
Get smarter faster from the comfort of your inbox.
See our newsletter privacy policy
here
Most Popular
Most Recent
Big think's weekly newsletter.
Get smarter faster from the comfort of your inbox.
See our newsletter privacy policy
here
© Copyright 2007-2018 & BIG THINK, BIG THINK EDGE,
SMARTER FASTER trademarks owned by The Big Think, Inc. All rights reserved.