Uh-Oh. Is Our Faith in fMRI Brain Studies Misplaced?
A new study suggests that 70% of the time scientists see brain activity on an fMRI, they aren't.
01 September, 2016
It seems like nearly every time there's a new discovery made in neuroscience, it's because researchers have been able to associate some process with a physical area of the brain for the first time. This is typically the result of observing activity in the area using fMRI, or "functional magnetic resonance imaging" technology. fMRI has been a critical tool for neuroscience, psychiatry, and psychology since it was introduced at a Society for Magnetic Resonance in Medicine meeting in 1991. However, a paper published last May in Proceedings of the National Academy of Sciences has raised serious questions about the way fMRI data is interpreted, and by extension, the validity of countless conclusions that have been drawn from these interpretations over the last 25 years.
---
At issue are the baseline assumptions upon which researchers depend to distinguish the brain's background data — that is, "complex spatiotemporal noise" — from actual activity. The report says, "Despite the popularity of fMRI as a tool for studying brain function, the statistical methods used have rarely been validated using real data." This is because not enough testing has been done to really know what kind of background data is produced when a brain is at rest. The brain of a patient in an awake MRI scanner is not really at rest, so it's difficult to generate an image of what that would look like.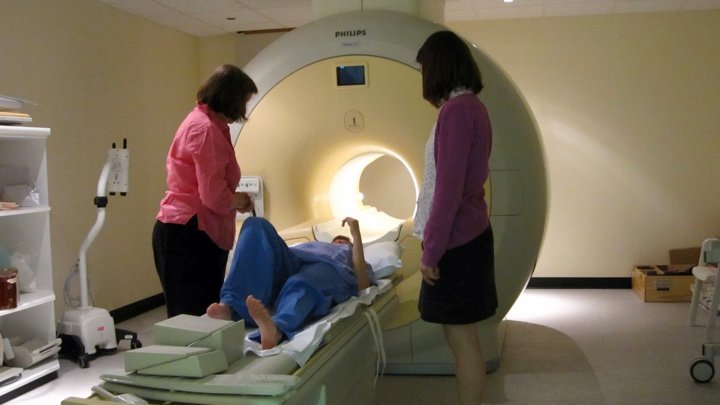 Not the most relaxing experience (LEON BROCARD)
As a result, what fMRI software shows as brain activity is data that stands out against a simulated model of what inactivity looks like, not the real thing.
The authors of the paper, researchers Anders Eklund, Thomas Nichols, and Hans Knutsson, used data from a resting-state control group of 499 actual patients to conduct 2,880,000 test analyses. They used common fMRI software packages (SPM, FSL, AFNI), expecting to find the programs' simulated models would produce a false-positive error rate of no more than 5%. Instead, the rate was an astronomical 70%! If they're right about this, this means that 70% of the time fMRI researchers think they're seeing an area of the brain do something, or "light up," it isn't!
Wow. To say that the study's conclusion is earth-shaking is no exaggeration, and we'll just have to stay tuned for the fallout. But just how much of what we've been told about the brain will be ultimately just thrown out?
Skepticism about fMRI isn't new. In an often-cited case from 2009 an fMRI appeared to show brain activity in a dead salmon.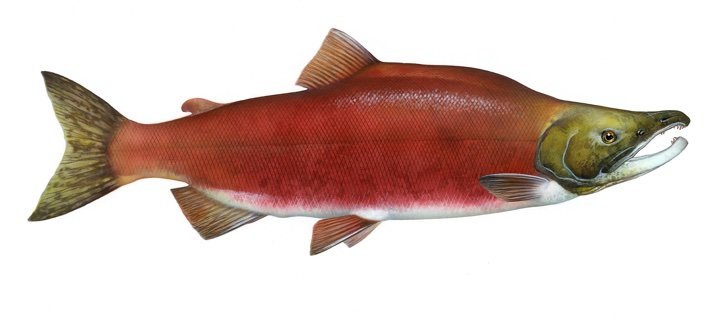 (TIMOTHY KNEPP)
The American Journal of Psychiatry in particular is concerned about psychiatry relying too much on fMRI findings, issuing a report to that effect in January 2016. The report includes the point, "That conventional MRI does not allow us to make firm inferences about the primary biology of mental disorders and that we need to acknowledge this as a starting point in realizing the full value of MRI studies in psychiatry." And Stanford's Center for Reproducible Knowledge recently received a grant to develop better verification tools and methods for sharing data more effectively.
So what are we, as people who follow discoveries in science, and neuroscience specifically, supposed to do with this stunning revelation? Really, it's just business in science as usual: It's always a work in progress. New tools will always arise that cast doubts on data from previous devices. Do we ever really arrive at final knowledge? Of course not. The fun is in taking the ride.
The ability to speak clearly, succinctly, and powerfully is easier than you think
Former U.S. President Barack Obama speaks during a Democratic Congressional Campaign Committee rally at the Anaheim Convention Center on September 8, 2018 in Anaheim, California. (Photo by Barbara Davidson/Getty Images)
Personal Growth
The ability to communicate effectively can make or break a person's assessment of your intelligence, competence, and authenticity.
Researchers discover a link between nonverbal synchronization and relationship success.
Pixabay
Sex & Relationships
Scientists say coordinating movements leads to increased intimacy and sexual desire in a couple.
The improved rapport and empathy was also observed in people who didn't know each other.
Non-verbal clues are very important in the development stages of a relationship.
What defines a dark horse? The all-important decision to pursue fulfillment and excellence.
Big Think Books
When we first set the Dark Horse Project in motion, fulfillment was the last thing on our minds. We were hoping to uncover specific and possibly idiosyncratic study methods, learning techniques, and rehearsal regimes that dark horses used to attain excellence. Our training made us resistant to ambiguous variables that were difficult to quantify, and personal fulfillment seemed downright foggy. But our training also taught us never to ignore the evidence, no matter how much it violated our expectations.
Big think's weekly newsletter.
Get smarter faster from the comfort of your inbox.
See our newsletter privacy policy
here
Most Popular
Most Recent
Big think's weekly newsletter.
Get smarter faster from the comfort of your inbox.
See our newsletter privacy policy
here
© Copyright 2007-2018 & BIG THINK, BIG THINK EDGE,
SMARTER FASTER trademarks owned by The Big Think, Inc. All rights reserved.