Study finds women's brains are far more active than men's
A new study of 46,034 brain scans suggests women's brains are more active than men's.
08 August, 2017
---
In the Journal of Alzheimer's Disease, the largest-ever study of brain images has been published, authored by Amen Clinics. The study encompasses 46,034 Single Photon Emission Computed Tomography (SPECT) brain images sourced from nine clinics. Its authors came to a conclusion that would surprise few women: Women's brains are more active than men's.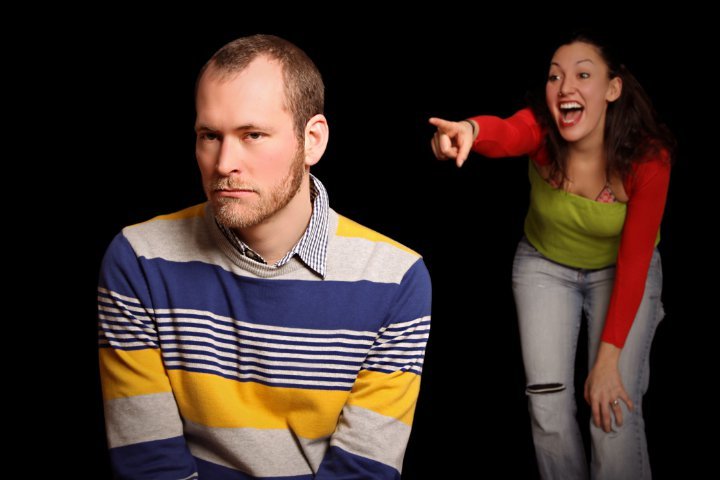 (CAMILLO TORRES/SHUTTERSTOCK)
SPECT imaging tracks activity in the brain by registering blood perfusion in specific areas as subjects perform various tasks, or are at rest. The images came from 119 healthy volunteers as well as 26,683 patients suffering from a range of psychiatric issues including bipolar disorder, schizophrenia/psychotic disorders, mood disorders, brain trauma, and ADHD. The study analyzed activity in a total of 128 regions using at-rest baseline images against images taken while subjects performed assigned concentration tasks.
Amen founder and lead author of the study psychiatrist Daniel G. Amen told the Journal, "This is a very important study to help understand gender-based brain differences. The quantifiable differences we identified between men and women are important for understanding gender-based risk for brain disorders such as Alzheimer's disease. Using functional neuroimaging tools, such as SPECT, are essential to developing precision medicine brain treatments in the future."
The brains of female subjects were found to be both more active than men's, and in more areas. The pre-frontal cortex, which is the location for higher executive functions such as focus and impulse control, was one region in which women showed greater activity. This may explain their greater capacity for empathy, collaboration, self-control, and intuition. Women, though, are far more likely to develop Alzheimer's than men, and to develop depression, believed to be an Alzheimer's precursor, as well as anxiety disorders.
Women's increased blood flow in the limbic areas also may account for their vulnerability to anxiety and depression, insomnia, and eating disorders.
Included in the study is this graphic representation of the overall findings. Regions of higher activity in women are shown in red. Areas of higher male activity are blue.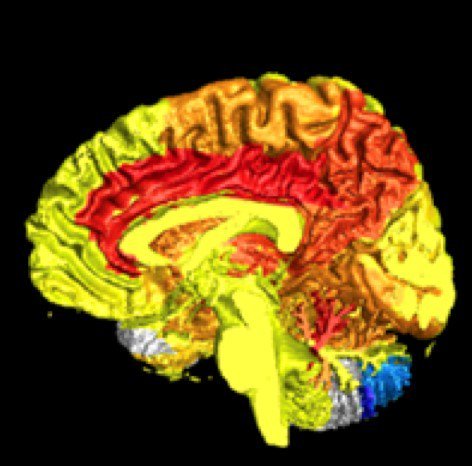 (AMEN CLINICS)
Men over-performed in the visual- and coordination-related regions. Though less likely to develop Alzheimer's, men are more prone to ADHD and conduct issues, with 1400% more men having to be incarcerated than women. Which proves what many women suspect anyway about male humans.
The study, to be clear, doesn't say anything about the relative intelligence of the two genders. Gents, there's still hope.
A federal judge ruled that the Trump administration likely violated the reporter's Fifth Amendment rights when it stripped his press credentials earlier this month.
WASHINGTON, DC - NOVEMBER 16: CNN chief White House correspondent Jim Acosta (R) returns to the White House with CNN Washington bureau chief Sam Feist after Federal judge Timothy J. Kelly ordered the White House to reinstate his press pass November 16, 2018 in Washington, DC. CNN has filed a lawsuit against the White House after Acosta's press pass was revoked after a dispute involving a news conference last week. (Photo by Alex Wong/Getty Images)
Politics & Current Affairs
Acosta will be allowed to return to the White House on Friday.
The judge described the ruling as narrow, and didn't rule one way or the other on violations of the First Amendment.
The case is still open, and the administration may choose to appeal the ruling.
Progressive America would be half as big, but twice as populated as its conservative twin.
Image: Dicken Schrader
Strange Maps
America's two political tribes have consolidated into 'red' and 'blue' nations, with seemingly irreconcilable differences.
Perhaps the best way to stop the infighting is to go for a divorce and give the two nations a country each
Based on the UN's partition plan for Israel/Palestine, this proposal provides territorial contiguity and sea access to both 'red' and 'blue' America
The definition of a kilogram will now be fixed to Planck's constant, a fundamental part of quantum physics.
Surprising Science
The new definition of a kilogram is based on a physical constant in quantum physics.
Unlike the current definition of a kilogram, this measurement will never change.
Scientists also voted to update the definitions of several other measurements in physics.
Big think's weekly newsletter.
Get smarter faster from the comfort of your inbox.
See our newsletter privacy policy
here
Most Popular
Most Recent
Big think's weekly newsletter.
Get smarter faster from the comfort of your inbox.
See our newsletter privacy policy
here
© Copyright 2007-2018 & BIG THINK, BIG THINK EDGE,
SMARTER FASTER trademarks owned by The Big Think, Inc. All rights reserved.