Study finds women's brains are far more active than men's
A new study of 46,034 brain scans suggests women's brains are more active than men's.
08 August, 2017
---
In the Journal of Alzheimer's Disease, the largest-ever study of brain images has been published, authored by Amen Clinics. The study encompasses 46,034 Single Photon Emission Computed Tomography (SPECT) brain images sourced from nine clinics. Its authors came to a conclusion that would surprise few women: Women's brains are more active than men's.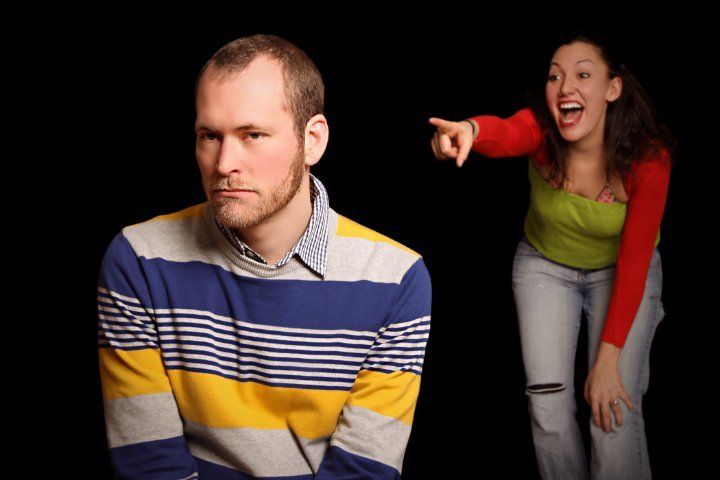 (CAMILLO TORRES/SHUTTERSTOCK)
SPECT imaging tracks activity in the brain by registering blood perfusion in specific areas as subjects perform various tasks, or are at rest. The images came from 119 healthy volunteers as well as 26,683 patients suffering from a range of psychiatric issues including bipolar disorder, schizophrenia/psychotic disorders, mood disorders, brain trauma, and ADHD. The study analyzed activity in a total of 128 regions using at-rest baseline images against images taken while subjects performed assigned concentration tasks.
Amen founder and lead author of the study psychiatrist Daniel G. Amen told the Journal, "This is a very important study to help understand gender-based brain differences. The quantifiable differences we identified between men and women are important for understanding gender-based risk for brain disorders such as Alzheimer's disease. Using functional neuroimaging tools, such as SPECT, are essential to developing precision medicine brain treatments in the future."
The brains of female subjects were found to be both more active than men's, and in more areas. The pre-frontal cortex, which is the location for higher executive functions such as focus and impulse control, was one region in which women showed greater activity. This may explain their greater capacity for empathy, collaboration, self-control, and intuition. Women, though, are far more likely to develop Alzheimer's than men, and to develop depression, believed to be an Alzheimer's precursor, as well as anxiety disorders.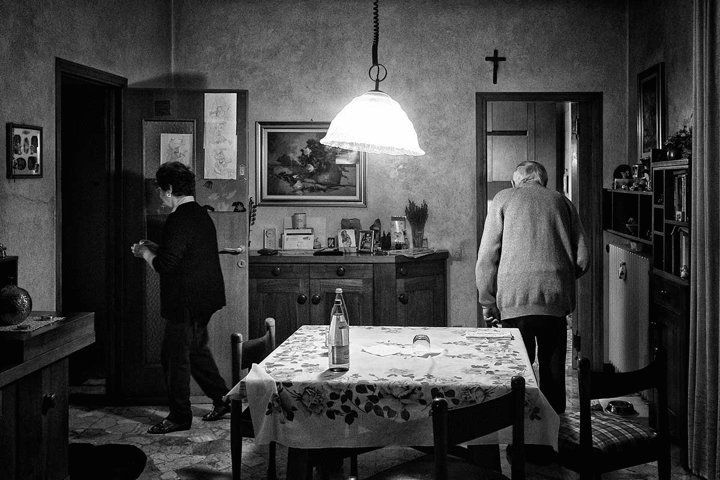 Women's increased blood flow in the limbic areas also may account for their vulnerability to anxiety and depression, insomnia, and eating disorders.
Men over-performed in the visual- and coordination-related regions. Though less likely to develop Alzheimer's, men are more prone to ADHD and conduct issues, with 1400% more men having to be incarcerated than women. Which proves what many women suspect anyway about male humans.
The study, to be clear, doesn't say anything about the relative intelligence of the two genders. Gents, there's still hope.
Step inside the unlikely friendship of a former ACLU president and an ultra-conservative Supreme Court Justice.

Sponsored by Charles Koch Foundation
Former president of the ACLU Nadine Strossen and Supreme Court Justice Antonin Scalia were unlikely friends. They debated each other at events all over the world, and because of that developed a deep and rewarding friendship – despite their immense differences.
Scalia, a famous conservative, was invited to circles that were not his "home territory", such as the ACLU, to debate his views. Here, Strossen expresses her gratitude and respect for his commitment to the exchange of ideas.
"It's really sad that people seem to think that if you disagree with somebody on some issues you can't be mutually respectful, you can't enjoy each other's company, you can't learn from each other and grow in yourself," says Strossen.
The opinions expressed in this video do not necessarily reflect the views of the Charles Koch Foundation, which encourages the expression of diverse viewpoints within a culture of civil discourse and mutual respect.
Learn how to redesign your job for maximum reward.
Videos
Broaching the question "What is my purpose?" is daunting – it's a grandiose idea, but research can make it a little more approachable if work is where you find your meaning. It turns out you can redesign your job to have maximum purpose.
There are 3 ways people find meaning at work, what Aaron Hurst calls the three elevations of impact. About a third of the population finds meaning at an individual level, from seeing the direct impact of their work on other people. Another third of people find their purpose at an organizational level. And the last third of people find meaning at a social level.
"What's interesting about these three elevations of impact is they enable us to find meaning in any job if we approach it the right way. And it shows how accessible purpose can be when we take responsibility for it in our work," says Hurst.
Erik Verlinde has been compared to Einstein for completely rethinking the nature of gravity.
Photo by Willeke Duijvekam
Surprising Science
The Dutch physicist Erik Verlinde's hypothesis describes gravity as an "emergent" force not fundamental.
The scientist thinks his ideas describe the universe better than existing models, without resorting to "dark matter".
While some question his previous papers, Verlinde is reworking his ideas as a full-fledged theory.
TuSimple, an autonomous trucking company, has also engaged in test programs with the United States Postal Service and Amazon.
Technology & Innovation
This week, UPS announced that it's working with autonomous trucking startup TuSimple on a pilot project to deliver cargo in Arizona using self-driving trucks.
UPS has also acquired a minority stake in TuSimple.
TuSimple hopes its trucks will be fully autonomous — without a human driver — by late 2020, though regulatory questions remain.