Is a standing desk actually bad for your health?
A new study finds that supposedly healthier standing desks cause physical pain and slow down users' thinking.
02 March, 2018
That sound you hear is the pendulum of ergonomic wisdom swinging back toward you — you may want to duck. After taking the business world by storm a few years back as the best thing sedentary office workers can do for their health, a new study asserts that standings desks are, in fact, bad for you. They're also not the promoters of workplace productivity they've been claimed to be. They apparently result not only in physical pain, but — literally adding insult to injury — make you a bit slower mentally.
---
The study, recently published in the journal Ergonomics, looks at the "short term musculoskeletal and cognitive effects of prolonged standing for office computer work," and what it finds may make you, well, sit down, sitting health be damned. Previous research has looked at the long-term consequences of standing as you work and found it often results in calf swelling due to varicose veins that can lead to hospitalization.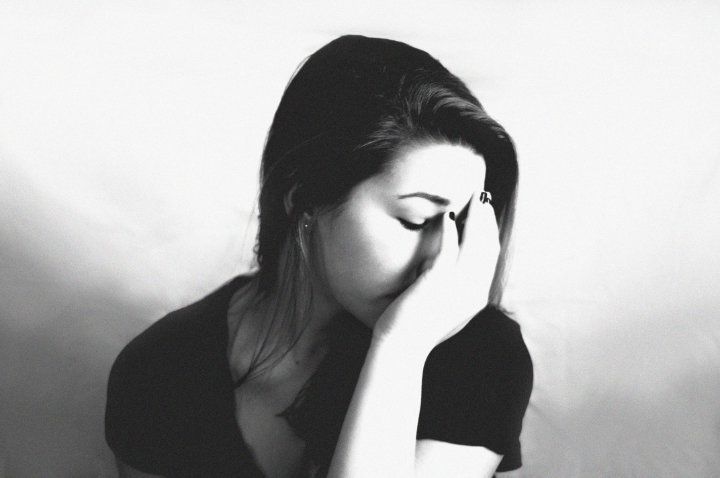 For the new research, researchers studied 20 individuals — 13 female, 7 male — who worked in a standing position for two hours in a laboratory setting. Subjects wore their own flat footwear and were instructed to "stand in their usual manner and were advised to rest their forearms, but not lean on the desk surface."
Prior to the experiment, every 30 minutes, and finally at the end, the subjects completed a custom version of the Nordic Musculoskeletal Questionnaire to report their current physical state. After the two hours, they were asked at that point when they would have chosen to sit down given the choice. The researchers tested subjects' mental states using two tests: the Sustained Attention to Response Test (SART) for reaction time, and the Ruff Figural Fluency Test (RFFT) for higher cognitive function. Finally, their muscle fatigue and mobility were monitored through electromagnetic devices.
19 of the subjects completed the experiment, with one dropping out after 74 minutes due to overwhelming discomfort. On average, they'd all have quit around 80.5 minutes if it had been up to them.
Over time, the study concluded that "discomfort increased in all body areas," while "sustained attention reaction time deteriorated." There is some good news, though: "creative problem solving improved."
The takeaway here is that the only way to stay fit, no matter what kind of work you do, is to exercise. Being sedentary is dangerous, but standing desks are not the solution, and it's also unlikely their cousin the "walking desk" — a standing desk combined with a treadmill — is any healthier. Physiotherapy expert Alan Taylor tells The Telegraph, "The bottom line is that this expansion [in the use of such desks] has been driven more by commercial reasons than scientific evidence." Not to mention trendiness.
What can 3D printing do for medicine? The "sky is the limit," says Northwell Health researcher Dr. Todd Goldstein.
Northwell Health
Sponsored by Northwell Health
Medical professionals are currently using 3D printers to create prosthetics and patient-specific organ models that doctors can use to prepare for surgery.
Eventually, scientists hope to print patient-specific organs that can be transplanted safely into the human body.
Northwell Health, New York State's largest health care provider, is pioneering 3D printing in medicine in three key ways.
It's a "canary in the coalmine," said one climate scientist.
Surprising Science
A team of researchers discovered that permafrost in Northern Canada is melting at unusually fast rates.
This could causes dangerous and costly erosion, and it's likely speeding up climate change because thawing permafrost releases heat-trapping gasses into the atmosphere.
This week, Canada's House of Commons declared a national climate emergency.
One of Stephen Hawking's predictions seems to have been borne out in a man-made "black hole".
Image source: NASA/JPL-Caltech
Surprising Science
Stephen Hawking predicted virtual particles splitting in two from the gravitational pull of black holes.
Black holes, he also said, would eventually evaporate due to the absorption of negatively charged virtual particles.
A scientist has built a black hole analogue based on sound instead of light.
Not every part of a satellite burns up in reentry. Considering the growing number of satellites in orbital space, that's a big problem.
Technology & Innovation
Earth's orbital space is getting more crowded by the day.
The more satellites and space junk we put into orbit, the greater a risk that there could be a collision.
Not all materials burn up during reentry; that's why scientists need to stress test satellite parts to ensure that they won't become deadly falling objects.
Big think's weekly newsletter.
Get smarter faster from the comfort of your inbox.
See our newsletter privacy policy
here
Most Popular
Most Recent
Big think's weekly newsletter.
Get smarter faster from the comfort of your inbox.
See our newsletter privacy policy
here
© Copyright 2007-2019 & BIG THINK, BIG THINK EDGE,
SMARTER FASTER trademarks owned by The Big Think, Inc. All rights reserved.