Is a standing desk actually bad for your health?
A new study finds that supposedly healthier standing desks cause physical pain and slow down users' thinking.
02 March, 2018
That sound you hear is the pendulum of ergonomic wisdom swinging back toward you — you may want to duck. After taking the business world by storm a few years back as the best thing sedentary office workers can do for their health, a new study asserts that standings desks are, in fact, bad for you. They're also not the promoters of workplace productivity they've been claimed to be. They apparently result not only in physical pain, but — literally adding insult to injury — make you a bit slower mentally. 
---
The study, recently published in the journal Ergonomics, looks at the "short term musculoskeletal and cognitive effects of prolonged standing for office computer work," and what it finds may make you, well, sit down, sitting health be damned. Previous research has looked at the long-term consequences of standing as you work and found it often results in calf swelling due to varicose veins that can lead to hospitalization.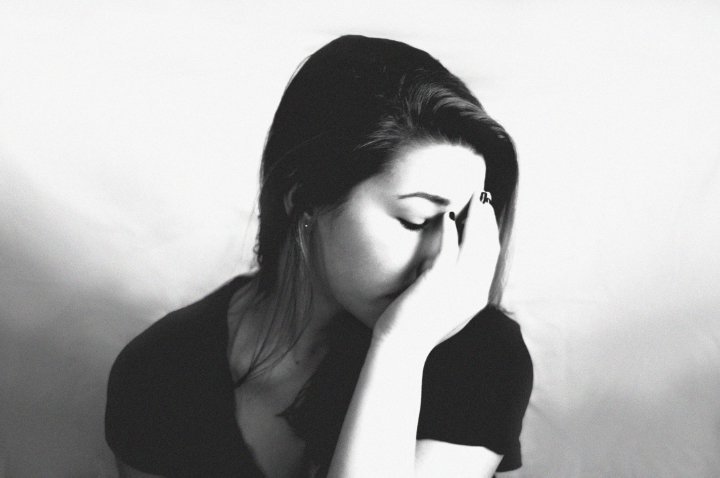 For the new research, researchers studied 20 individuals — 13 female, 7 male — who worked in a standing position for two hours in a laboratory setting. Subjects wore their own flat footwear and were instructed to "stand in their usual manner and were advised to rest their forearms, but not lean on the desk surface."
Prior to the experiment, every 30 minutes, and finally at the end, the subjects completed a custom version of the Nordic Musculoskeletal Questionnaire to report their current physical state. After the two hours, they were asked at that point when they would have chosen to sit down given the choice. The researchers tested subjects' mental states using two tests: the Sustained Attention to Response Test (SART) for reaction time, and the Ruff Figural Fluency Test (RFFT) for higher cognitive function. Finally, their muscle fatigue and mobility were monitored through electromagnetic devices.
19 of the subjects completed the experiment, with one dropping out after 74 minutes due to overwhelming discomfort. On average, they'd all have quit around 80.5 minutes if it had been up to them.
Over time, the study concluded that "discomfort increased in all body areas," while "sustained attention reaction time deteriorated." There is some good news, though: "creative problem solving improved."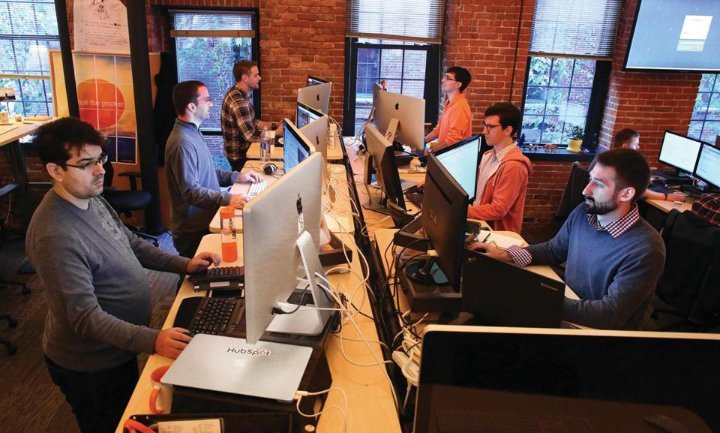 The takeaway here is that the only way to stay fit, no matter what kind of work you do, is to exercise. Being sedentary is dangerous, but standing desks are not the solution, and it's also unlikely their cousin the "walking desk" — a standing desk combined with a treadmill — is any healthier. Physiotherapy expert Alan Taylor tells The Telegraph, "The bottom line is that this expansion [in the use of such desks] has been driven more by commercial reasons than scientific evidence." Not to mention trendiness.
Antimicrobial resistance is growing worldwide, rendering many "work horse" medicines ineffective. Without intervention, drug-resistant pathogens could lead to millions of deaths by 2050. Thankfully, companies like Pfizer are taking action.
Image courtesy of Pfizer.
Antimicrobial-resistant pathogens are one of the largest threats to global health today.
As we get older, our immune systems age, increasing our risk of life threatening infections. Without reliable antibiotics, life expectancy could decline for the first time in modern history.
If antibiotics become ineffective, common infections could result in hospitalization or even death. Life-saving interventions like cancer treatments and organ transplantation would become more difficult, more often resulting in death. Routine procedures would become hard to perform.
Without intervention, resistant pathogens could result in 10 million annual deaths by 2050.
By taking a multi-faceted approach—inclusive of adherence to good stewardship, surveillance and responsible manufacturing practices, as well as an emphasis on prevention and treatment—companies like Pfizer are fighting to help curb the spread.
Sponsored
No, the Syrian civil war is not over. But it might be soon. Time for a recap
Strange Maps
The War in Syria has dropped off the radar, but it's not over (yet)
This 1-minute video shows how the fronts have moved – and stabilised – over the past 22 months
Watching this video may leave you both better informed, and slightly queasy: does war need a generic rock soundtrack?
Sarco assisted suicide pods come in three different styles, and allow you to die quickly and painlessly. They're even quite beautiful to look at.
The Sarco assisted suicide pod
Technology & Innovation
Death: it happens to everyone (except, apparently, Keanu Reeves). But while the impoverished and lower-class people of the world die in the same ol' ways—cancer, heart disease, and so forth—the upper classes can choose hip and cool new ways to die. Now, there's an assisted-suicide pod so chic and so stylin' that peeps (young people still say peeps, right?) are calling it the "Tesla" of death... it's called... the Sarco! 
Entrepreneur and author Andrew Horn shares his rules for becoming an assured conversationalist.
content.jwplatform.com
Videos
To avoid basing action on external validation, you need to find your "authentic voice" and use it.
Finding your voice requires asking the right questions of yourself.
There are 3-5 questions that you would generally want to ask people you are talking to.
Big think's weekly newsletter.
Get smarter faster from the comfort of your inbox.
See our newsletter privacy policy
here
Most Popular
Most Recent
Big think's weekly newsletter.
Get smarter faster from the comfort of your inbox.
See our newsletter privacy policy
here
© Copyright 2007-2018 & BIG THINK, BIG THINK EDGE,
SMARTER FASTER trademarks owned by The Big Think, Inc. All rights reserved.