Dogs, cats, other pets: would they eat you if you died?
Would your dog, cat, or other pet eat you if you died? The truth about if — and how soon — our animal friends start to see us in a different light.
26 June, 2017
Things would be so much simpler if we could converse with our pets and really know for certain how they think and what they feel. As it is, we're always left squinting at the dividing line between understanding and anthropomorphism. And we're left wondering what a pet's affection means and how deep it runs. Which is to say, would they eat us if we die?
---
Erika Englehaupt of National Geographic decided to dig through case studies to find a clear answer. And she sort of did. You may not like it. She examined 20 cases of what's euphemistically called "indoor scavenging" published in scientific journals, and also a 2015 study that compiled 63 such reports.
Okay, let's be clear. Some of this is disturbing. You have been warned.
There's a basic scenario in these cases: Someone with a pet dies alone and is undiscovered for a period of time. By the time the body is discovered, there are parts missing and a pet is just sitting there, usually perfectly normally.
Who's Worse, Dogs or Cats?
Most of the cases Englehaupt reviewed were of dogs, by a large margin, though there were some cases in which cats were implicated. Cats have a reputation for eating their dead owners, and Englehaupt has heard from EMTs that it's pretty common, but most of the documentation is canine-related. There are even a few reports of hamsters and birds chowing down. (BuzzFeed reports a particularly grotesque case in which a hamster made a burrow in a drawer from human skin, fat, and muscle tissue.)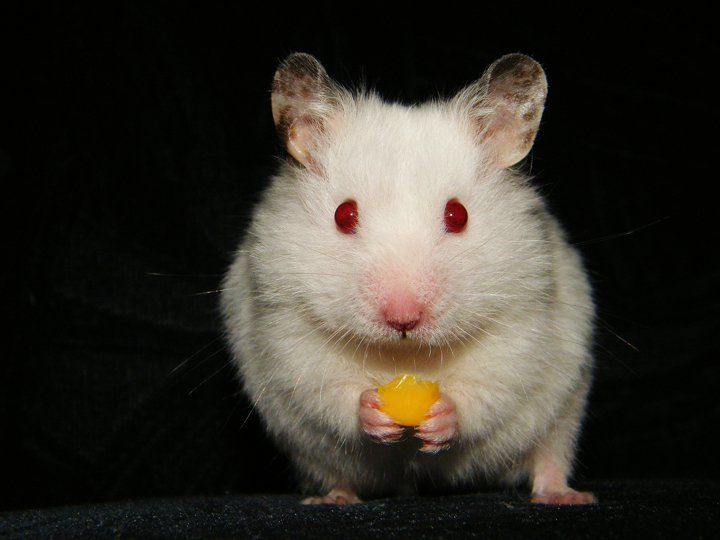 It may just be that cats are more chill than dogs in this as in everything else. There's a report from the Journal of Forensic and Legal Medicine about a 2010 case where an aneurysm victim's face had been eaten overnight by her dog while her cats didn't so much as a nibble.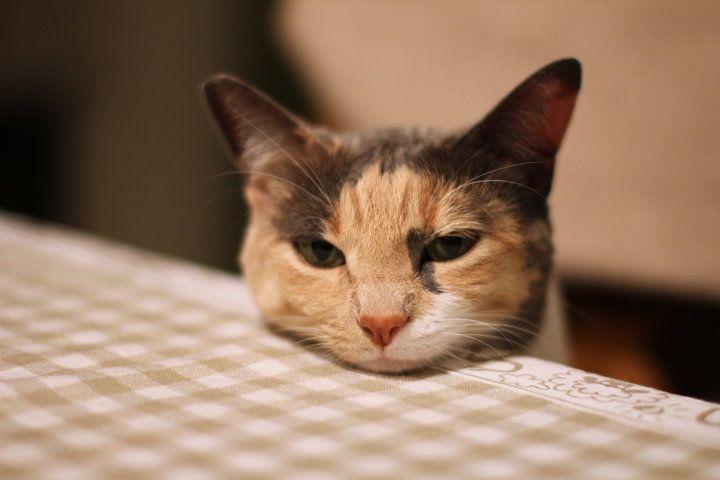 (YOMO 13)
What's on the Menu?
It depends first of all on how much flesh is exposed. Typically, the face is eaten first, starting with the more detachable bits like the nose and lips. 73% of the cases Englehaupt looked at reported face bites, with only 15% involving the abdomen. Certainly, the longer the pet goes without proper food, the more it eats.
Forensic anthropologist Carolyn Rando, Ph.D. tells BuzzFeed, "Yes, your pets will eat you when you die, and perhaps a bit sooner than is comfortable. They tend to go for the neck, face, and any exposed areas first, and then, if not discovered in time, they may proceed to eat the rest of you." There was that 2007 case in which that a Chow and a Labrador survived for a month on their owner's body, leaving only bits of bone and the top of the skull.
But Only After a Respectful Mourning Period, Right?
Um, depends. Usually, but…
In a 1997 case, when police retrieved the body of a man who'd committed suicide by shooting himself in the mouth, they noticed bite marks around what remained of his face. As they transported his normal-acting, cooperative German shepherd to an animal sanctuary, the dog vomited up what was clearly his owner's skin and beard hair.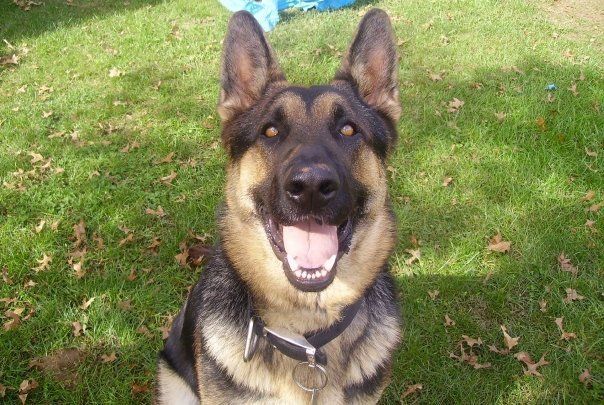 The 2015 study found that in 24% of all the cases they examined, dogs had begun eating their masters in under 24 hours — and some of them even chose to do so in spite of having normal dog food available.
A factor may be a specific dog's nature. The forensic examiner in the above 1997 case, Markus Rothschild, suggests, "One possible explanation for such behavior is that a pet will try to help an unconscious owner first by licking or nudging, but when this fails to produce any results the behavior of the animal can become more frantic and in a state of panic, can lead to biting." This may be more likely to occur in an anxiety-prone, fearful canine, according to Rando, "So it's not necessarily that the dog wants to eat, but eating gets stimulated when they taste blood."
It may also be as simple as the appeal of fresh meat. Anyone who's cut up fresh chicken for a pet knows how much more they like that than they do canned or dry food.
Some dogs may not even wait until you're dead — passed-out drunk may be good enough. Rando describes a 1994 study to Buzzfeed: "The case involves a middle-aged woman who got too drunk and passed out. Her dog, a red setter, had started biting her face while she was unconscious. She later died, but the dog couldn't even wait a whole day to munch on his owner — and started chewing on her face within 16 hours of the woman last being seen alive."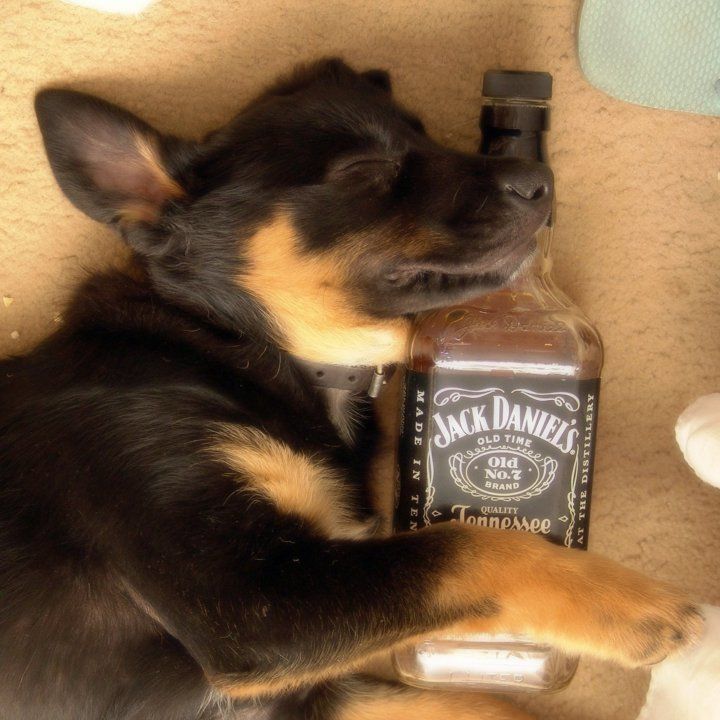 But Surely My Snugglebug Wouldn't Eat Me.
Oh, yes, he would. Researchers have found no connection between an animal's reported closeness to its owner and its likelihood of consuming his or her body. Instinct — or hunger — apparently trumps love, according to Rando. Whatever that really means to a pet.
--
What can 3D printing do for medicine? The "sky is the limit," says Northwell Health researcher Dr. Todd Goldstein.
Northwell Health
Sponsored by Northwell Health
Medical professionals are currently using 3D printers to create prosthetics and patient-specific organ models that doctors can use to prepare for surgery.
Eventually, scientists hope to print patient-specific organs that can be transplanted safely into the human body.
Northwell Health, New York State's largest health care provider, is pioneering 3D printing in medicine in three key ways.
Big Think Edge
"I consider that a man's brain originally is like a little empty attic, and you have to stock it with such furniture as you choose," Sherlock Holmes famously remarked.
In this lesson, Maria Konnikova, author of Mastermind: How to think like Sherlock Holmes, teaches you how to optimize memory, Holmes style.
The goal is to expand one's limited "brain attic," so that what used to be a small space can suddenly become much larger because we are using the space more efficiently.
The controversial herbicide is everywhere, apparently.
Surprising Science
U.S. PIRG tested 20 beers and wines, including organics, and found Roundup's active ingredient in almost all of them.
A jury on August 2018 awarded a non-Hodgkin's lymphoma victim $289 million in Roundup damages.
Bayer/Monsanto says Roundup is totally safe. Others disagree.
Big Think Edge
Our ability to behave rationally depends not just on our ability to use the facts, but on our ability to give those facts meaning. To be rational, we need both facts and feelings. We need to be subjective.
In this lesson, risk communication expert David Ropeik teaches you how human rationality influences our perception of risk.
By the end of it, you'll understand the pitfalls of your subjective risk perception system so that you can avoid these traps in the future.
Big think's weekly newsletter.
Get smarter faster from the comfort of your inbox.
See our newsletter privacy policy
here
Most Popular
Most Recent
Big think's weekly newsletter.
Get smarter faster from the comfort of your inbox.
See our newsletter privacy policy
here
© Copyright 2007-2019 & BIG THINK, BIG THINK EDGE,
SMARTER FASTER trademarks owned by The Big Think, Inc. All rights reserved.