A device to increase human memory has been implanted, and it works
USC successfully tests an implanted memory prosthesis that improves biological human memory.
16 November, 2017
It's a matter of some debate exactly how many neurons we have in our brains, though it's somewhere in the millions, billions, or trillions. You'd think with all the possible connections in there, we'd have enough storage available to remember everything we ever experience. Alas, it's not so. Sure, you remember all those song lyrics, but where are your keys? For many, though, it's much more than a nuisance — for sufferers of Alzheimer's, dementia, and other memory-stealing conditions, the past crumbles way, making life increasingly difficult. For some time, scientists have been wondering if it would be possible to implant a device in the human brain that could improve its biological storage capacity. Now, scientists from USC have actually done it. Team member Dong Song presented their research this month at a Society of Neuroscience conference in Washington, D.C., according to New Scientist.
---
Song calls the device a "memory prosthesis." The Parylene C — a biocompatible USP class VI polymer — neural probe sports an electrode array for detecting and ultimately reproducing electrical firing patterns in the hippocampus.

What an earlier version of the prosthesis, for rats, looks like (USC)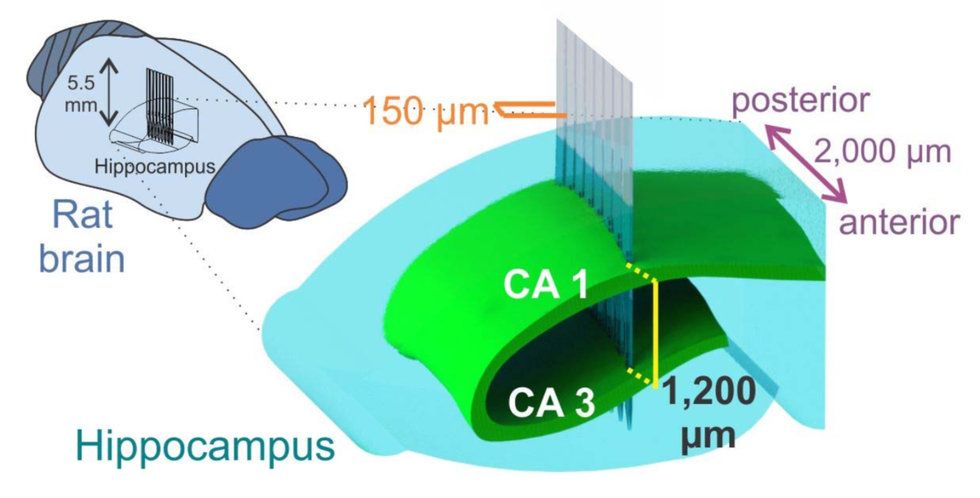 How the rat prosthesis worked (USC)
USC implanted their device in the brains of 20 volunteers who were already having electrodes implanted in their brains for the treatment of epilepsy.
The subjects were given a memory test in which they had to pick out odd, blobby shapes they'd been shown between 5 and 75 seconds earlier. The idea was to track the use of short-term and working — the type of recall you need to accomplish tasks — memory.
The implants recorded neuronal activity in each subject's hippocampus during the test, allowing researchers to discern the electrical stimulation patterns associated with the memory tasks.
Finally, the subjects took another memory test during which the implants reproduced the firing patterns seen earlier in the hopes of enhancing subjects' memorization abilities.
The improvement they achieved in subjects' scores was startling: Short-term memory improved by 15% and working memory by roughly 25%.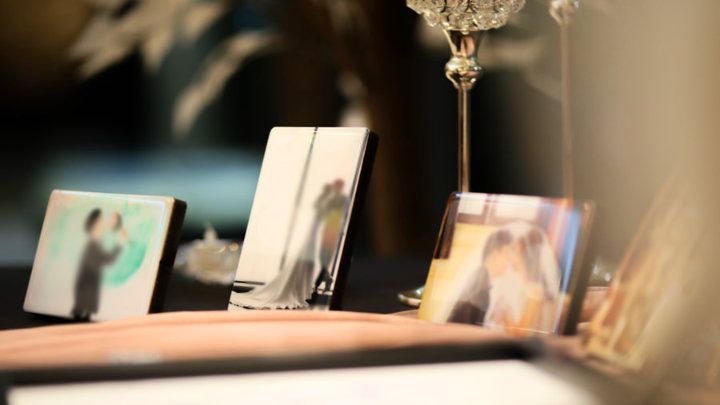 While further testing is necessary, this memory prosthesis technology could represent a breakthrough for patients with memory disorders. For these people, a 15% or 20% improvement in the ability to remember could be slow the progress of their conditions, potentially helping them hold on to their precious memories.
Former president of the ACLU Nadine Strossen discusses whether our society should always defend free speech rights, even for groups who would oppose such rights.
Sponsored by Charles Koch Foundation
Former ACLU president Nadine Strossen understands that protecting free speech rights isn't always a straightforward proposition.
In this video, Strossen describes the reasoning behind why the ACLU defended the free speech rights of neo-Nazis in Skokie, Illinois, 1977.
The opinions expressed in this video do not necessarily reflect the views of the Charles Koch Foundation, which encourages the expression of diverse viewpoints within a culture of civil discourse and mutual respect.
Designers from Luxembourg created a smart planter that can make anyone have a green thumb.
Technology & Innovation
A design team came up with a smart planter that can indicate 15 emotions.
The emotions are derived from the sensors placed in the planter.
The device is not in production yet but you can order it through a crowdfunding campaign.
Autism is a widely misunderstood condition surrounded by falsehoods, half-truths, and cultural assumptions.
Mind & Brain
Autism-spectrum disorder covers a wide range of neurodevelopmental conditions that are highly individualized.
The prevalence of autism continues to increase in the United States, not due to vaccines but increased awareness and improved diagnosis.
Autism awareness is crucial as treatment strategies are more effective if accessed early.
Big Think Edge
Often times, interactions that we think are "zero-sum" can actually be beneficial for both parties.
Ask, What outcome will be good for both parties? How can we achieve that goal?
Afraid the win-win situation might not continue? Build trust by creating a situation that increases the probability you and your counterpart will meet again.