Where Are All the People in the United States From?
The United States is not only a country of immigrants, but its composition is dramatically changing.
29 May, 2016
United States of America is a country of immigrants. That's the cliche we know, but don't always take to heart. Especially, during this political season. There are many opinions on who exactly is and should be an American.
---
HOW MANY?
So let's take a look at how the immigration patterns to the U.S. changed over time. According to figures by the Migration Policy Institute, there were 42.4 million immigrants living in the country in 2014, with similar numbers estimated for 2015. That's about 13.3% of the total population. These are people who were not born as U.S. citizens and became either naturalized citizens, lawful permanent residents, refugees and asylees, or persons on certain temporary visas.  This also includes those who are not unauthorized to live in the country, the "illegals". 
If you factor in the U.S.-born children of immigrants, the current number rises to 81 million people, or 26% of the population. That's a quarter of the country.
The Center for Immigration Studies projects the number of immigrants to increase to 14.8% (51 million) of the total population by 2023, 17.1% (65 million) by 2040, and 18.8% (78 million) by 2060. This trend is due largely to the foreign-born population outpacing the native-born in growth via legal immigration.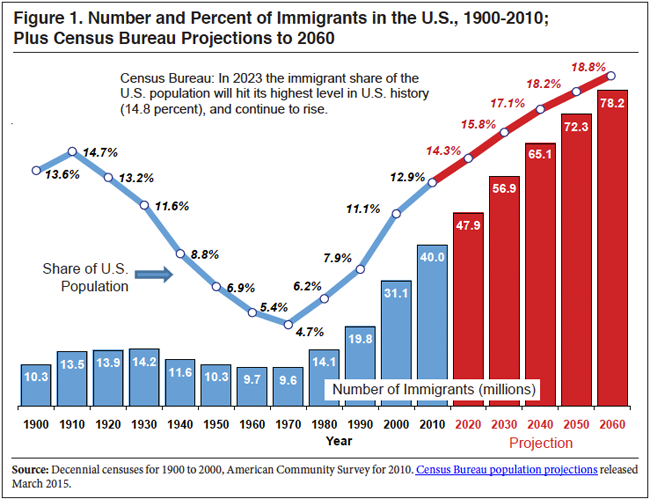 COMPARING WITH THE PAST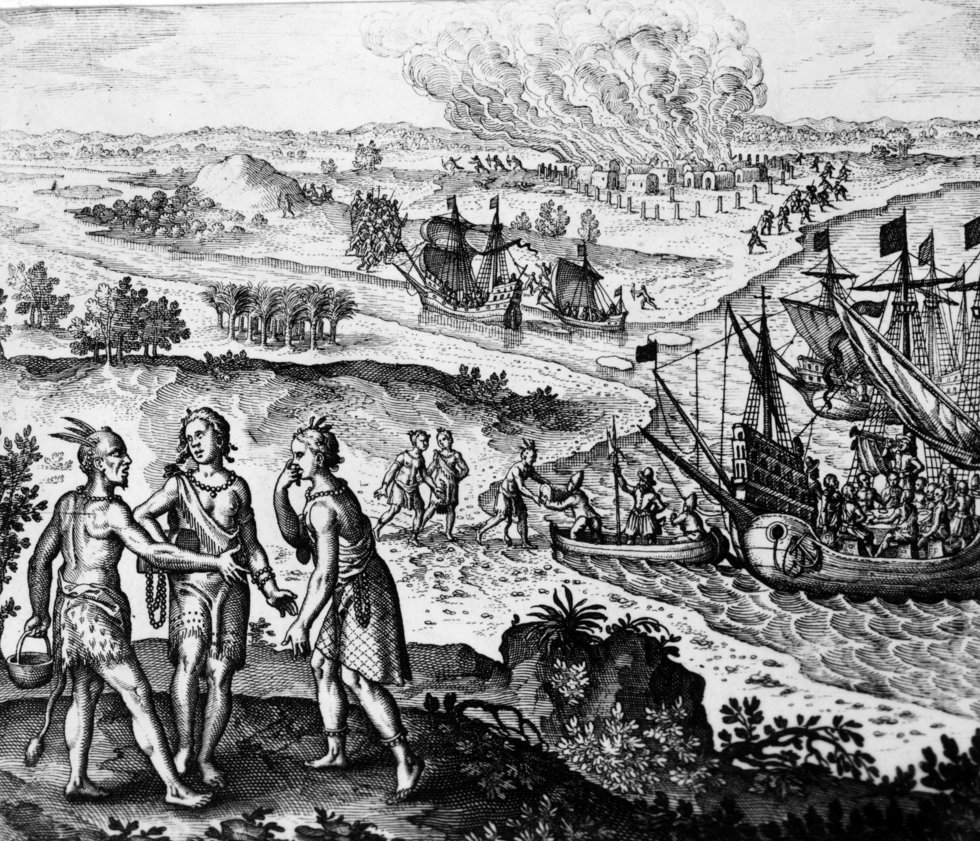 1634, Engraving of English colonists landing on the Potomac River in Virginia. (Photo by Rischgitz/Getty Images)
What do all the numbers mean going forward? First let's look back, at 1850, when 2.2 million immigrants lived in the U.S., about 10% of the total population. These were largely Europeans as you can see from this chart from the PEW Research Center: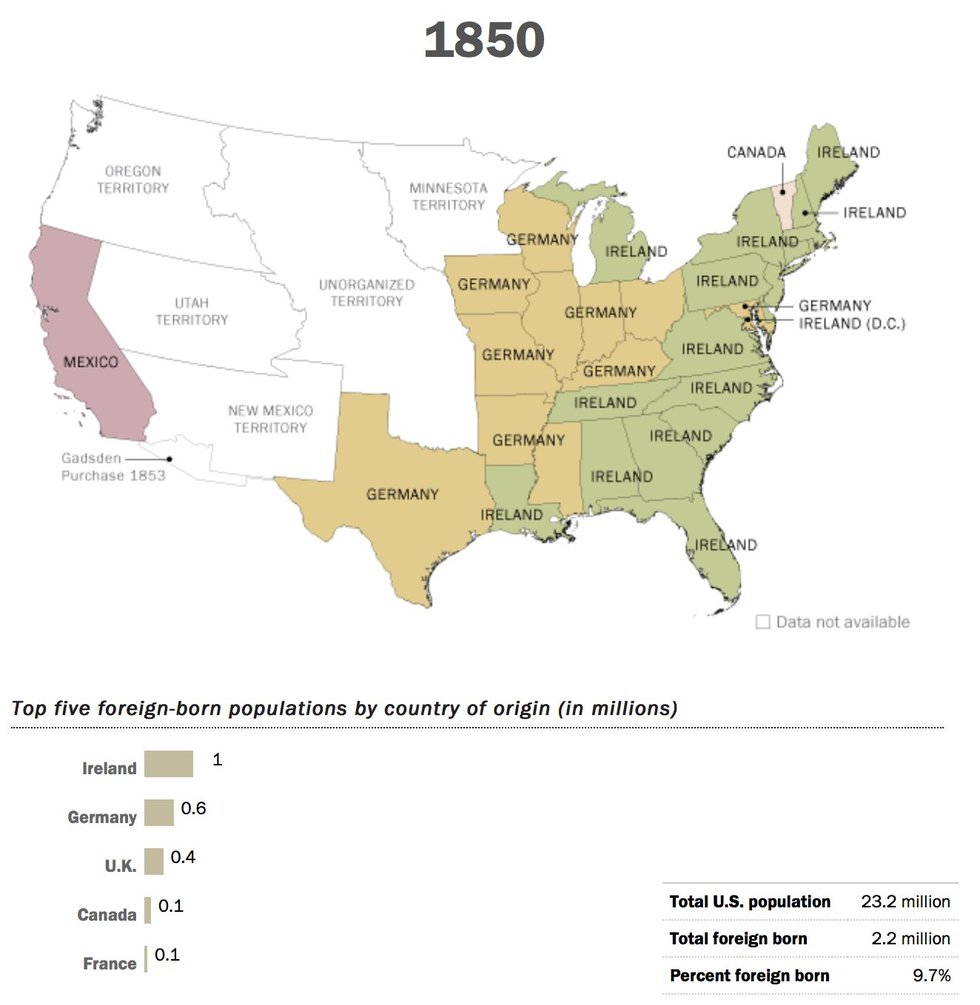 From that point and until 1920, the number of immigrants in the country fluctuated between 13% and 15%, still largely comprised of European immigrants.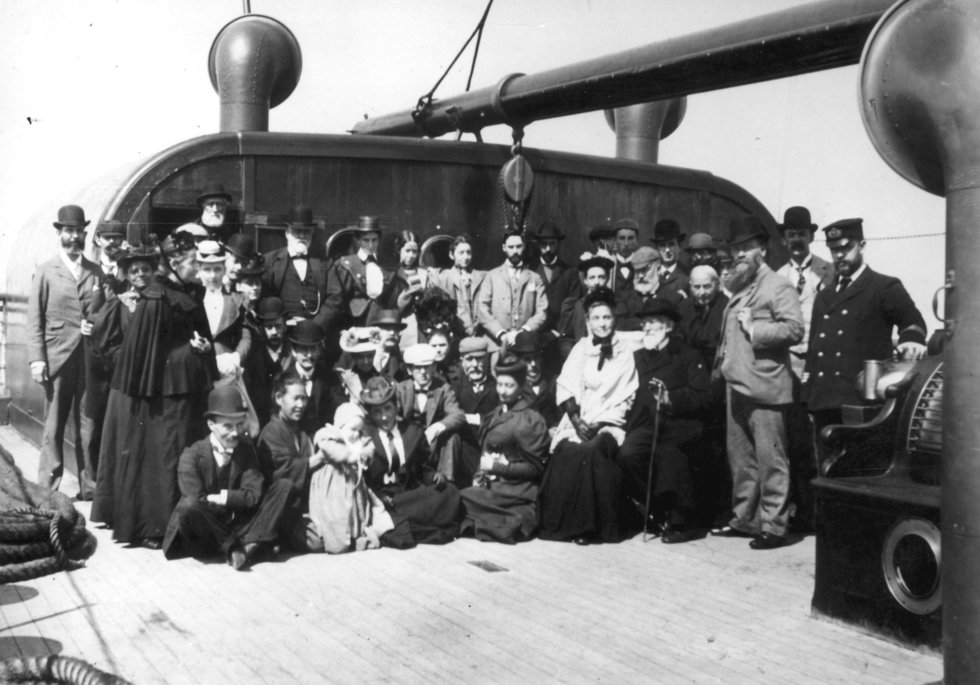 22nd July 1895: Passengers and crew on board the immigrant ship SS Gallia, near Queenstown on the coast of Ireland. (Photo by Henry Guttmann/Getty Images)
Wars and restrictive immigration policies capped the immigration flows after the 1920s. By 1960 the largest groups still came from Europe, with Italians being 13% of total foreign-born, and Germans and Canadians constituting 10% of the immigration flow each. In 1970, immigration share reached a low of 5% of the population.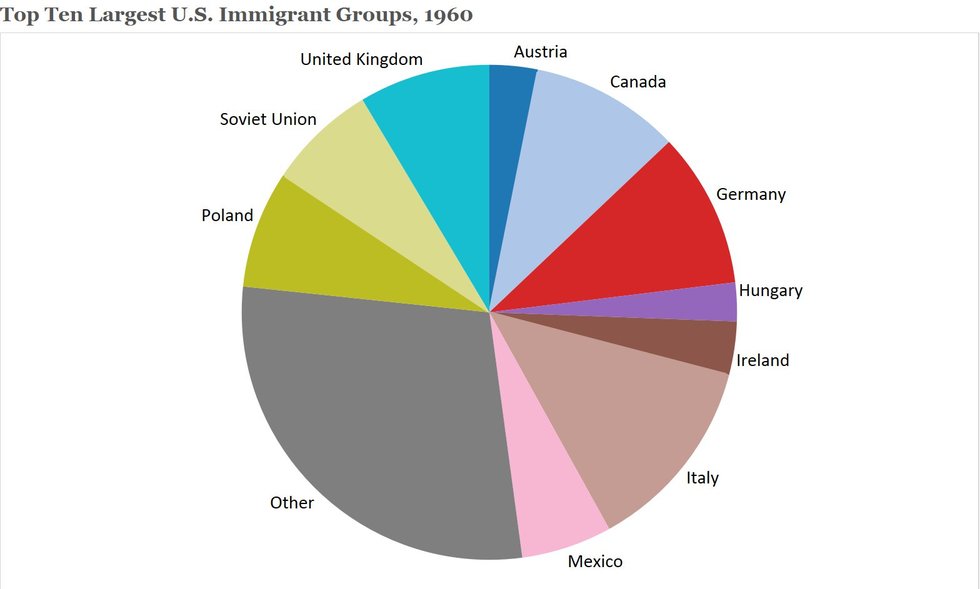 Since then, the immigrants started coming again, this time to a large extent from Latin America and Asia.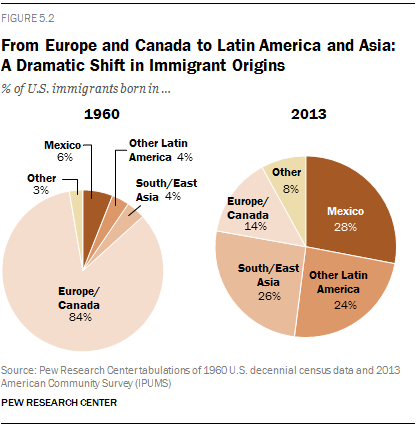 WHAT ABOUT NOW?
In 2014, 1.3 million foreign-borns moved to the U.S. an 11% increase in flow from 2013. 147,000 of these were from India, while 131,000 were from China and 130,000 from Mexico.  Other large contingents included Canadians (41,200) and Filipinos (40,500). Similar numbers were projected for 2015.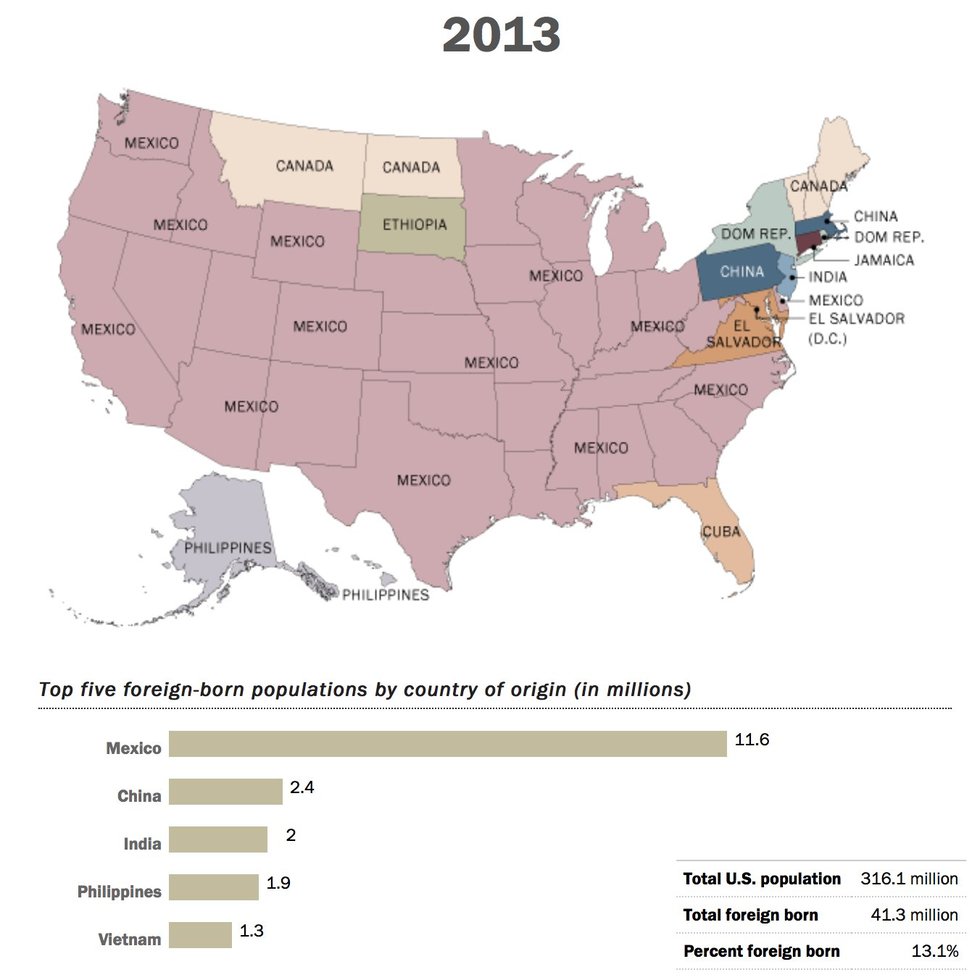 Overall, Mexican immigrants accounted for 28% (11.7 million) of all foreign-borns in the U.S. in 2014, by far the largest such group, reaching 12.1 million in 2015. By contrast, Indians, Chinese and Filipinos comprised about 5% of the total each.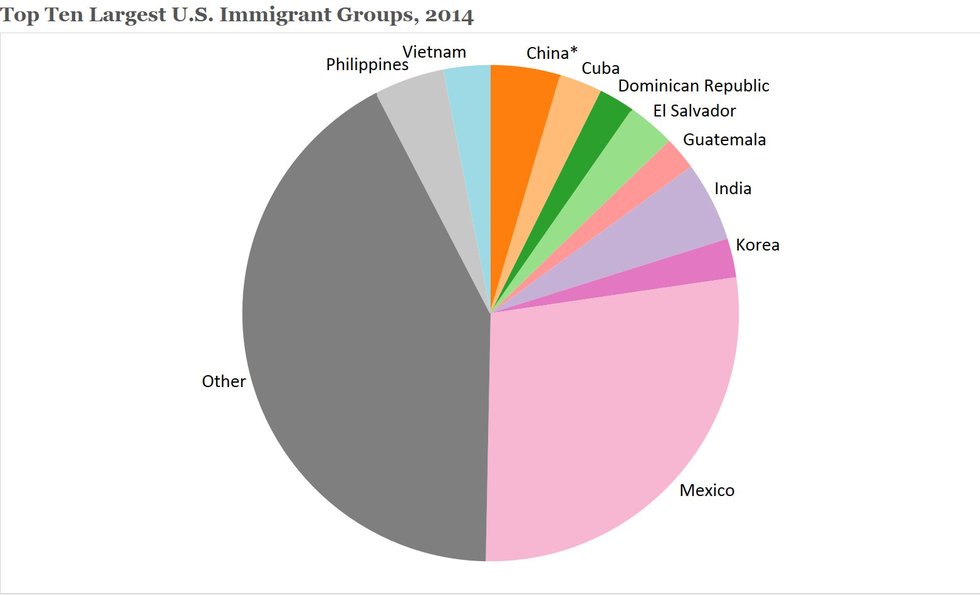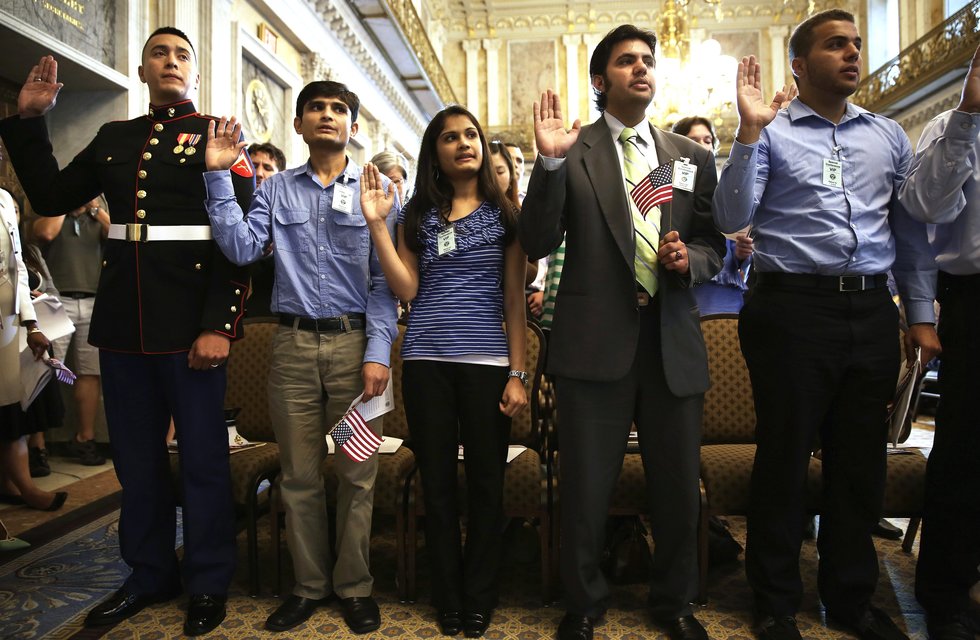 WASHINGTON, DC, JULY 2013: (L-R) U.S. Marine Corps Lance Cpl. Nicolas Alvarado Lopez, who was originally from Ecuador, of Queens, New York; siblings Mayank Patel and Hitarthi Patel, who were originally from India, of Fairfax, Virginia; Jahangir Khokhar, who was originally from Pakistan, of Fairfax, Virginia; and Hussein Mualla, who was originally from Jordan, of Fairfax, Virginia, are sworn in during a naturalization ceremony at the Treasury Department. (Photo by Alex Wong/Getty Images)
Racially, 48% of the foreign-born population in 2014 were white, 26% Asian, 9% black and 15% included other races. 
From an educational standpoint, 29% of the immigrants over 25 years old had a college degree (compared to 30% of native-born Americans), while 30% lacked a high school diploma. Of note is that Mexican immigrants generally have a much lower educational background than other immigrant groups, with about 6% of adults over 25 having a bachelor's degree or higher.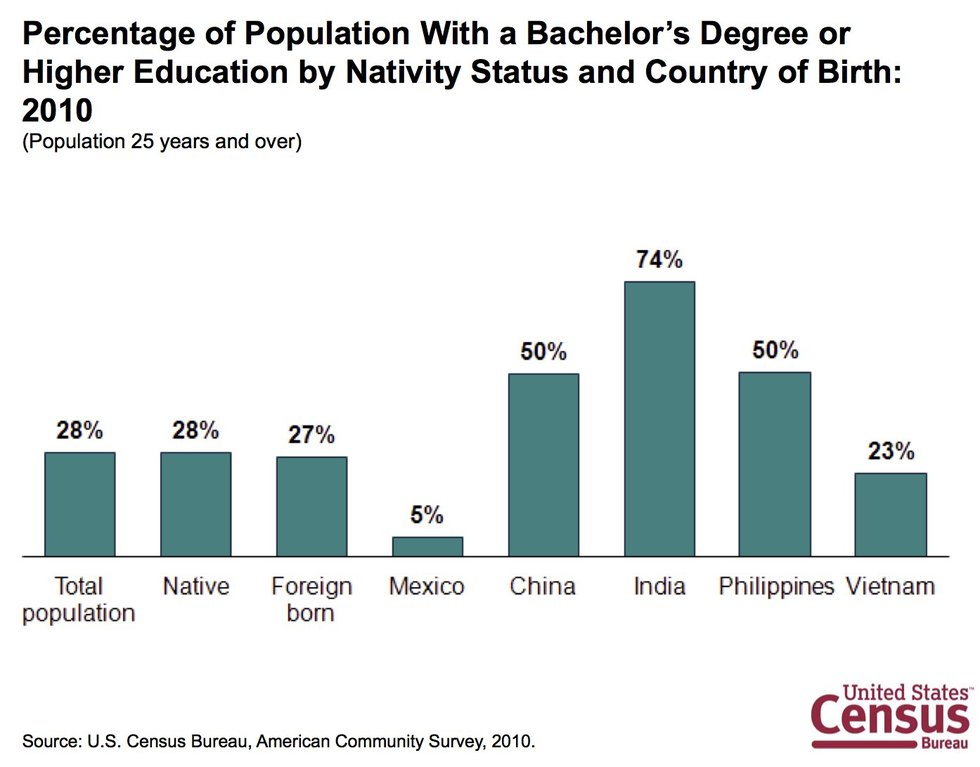 On the other side, Mexican-born immigrants participated in the labor force at a higher rate of 69% than other immigrants group (66%) and native-born (62%). These jobs tended to be much lower paid, however, as the median household income of Mexican immigrants was $37,390 in 2014, compared to $49,487 for other immigrants and $54,545 for the native-born.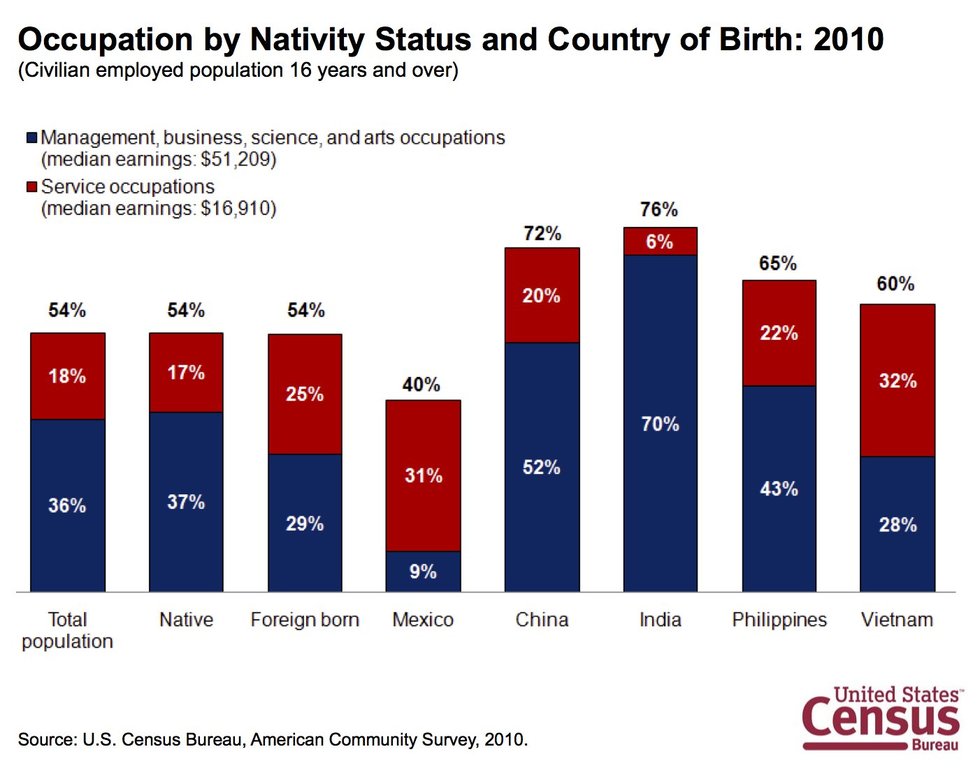 The PEW Research center projects that Asians will outpace Hispanics as the largest immigrant group by 2055. Seeing these statistics, it would be more prudent for American politicians to focus on investing into the country's educational infrastructure. Building walls is not likely to bring additional employment to the native-borns affected by these clear demographic shifts.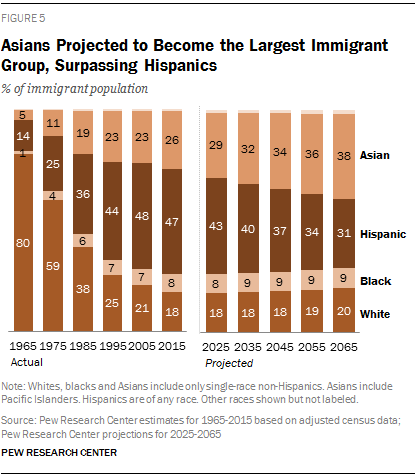 WHAT ABOUT ILLEGAL IMMIGRATION?
There are, of course, immigrants who end up in the United States without going through appropriate immigration channels. There are roughly 11 million unauthorized or "illegal" immigrants living in the U.S., with 71% (7.8 million) of them born in Mexico (56% of the "illegals") or other Central American countries. The next largest such group were from Asia (14%, 1.5 million).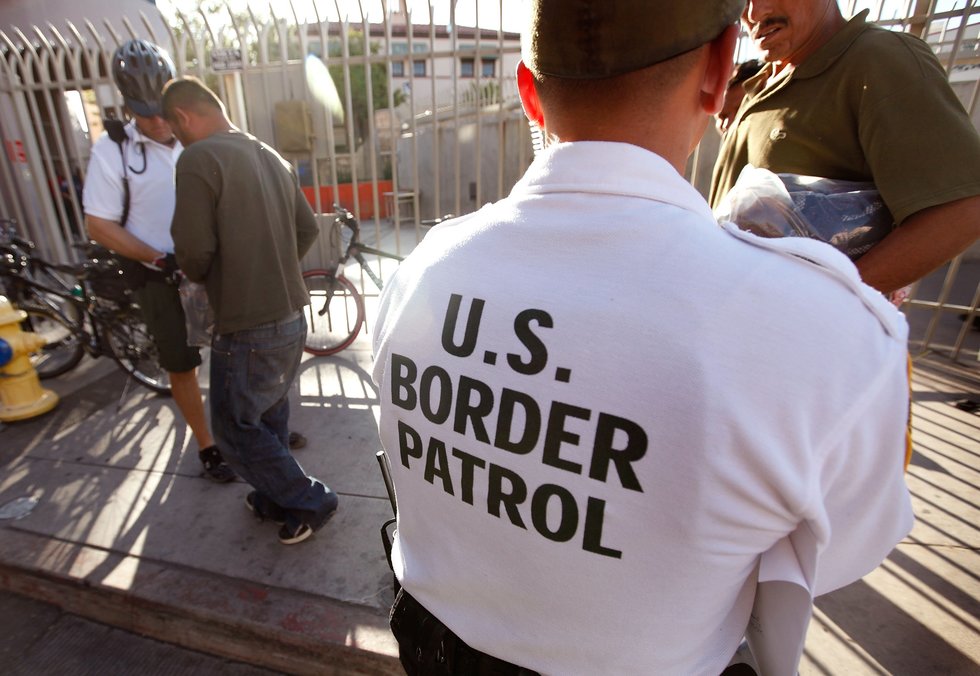 U.S. Customs and Border Protection bike patrol agent assists Mexicans being returned to Mexico after they were apprehended for entering the United States illegally in Nogales, Arizona. (Photo by Scott Olson/Getty Images)
However, according to PEW Research Center, the number of "illegals" is actually trailing off and has remained essentially stable for 5 years. Experts and official estimates dismiss the much higher numbers like the 30 million illegal immigrants proposed by some during this election cycle as not based in fact.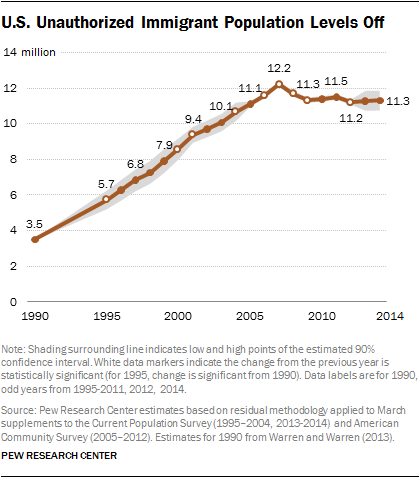 HOW WILL THE UNITED STATES CHANGE?
Looking at all these numbers, one can certainly view the immigration debate as an ethnic battle between descendants from Europe, whose numbers and share of the total population are constantly shrinking, and those from Latin America and Asia. A former European colony, founded by European immigrants on largely European ideals, United States will likely become a different kind of place by the middle of this century.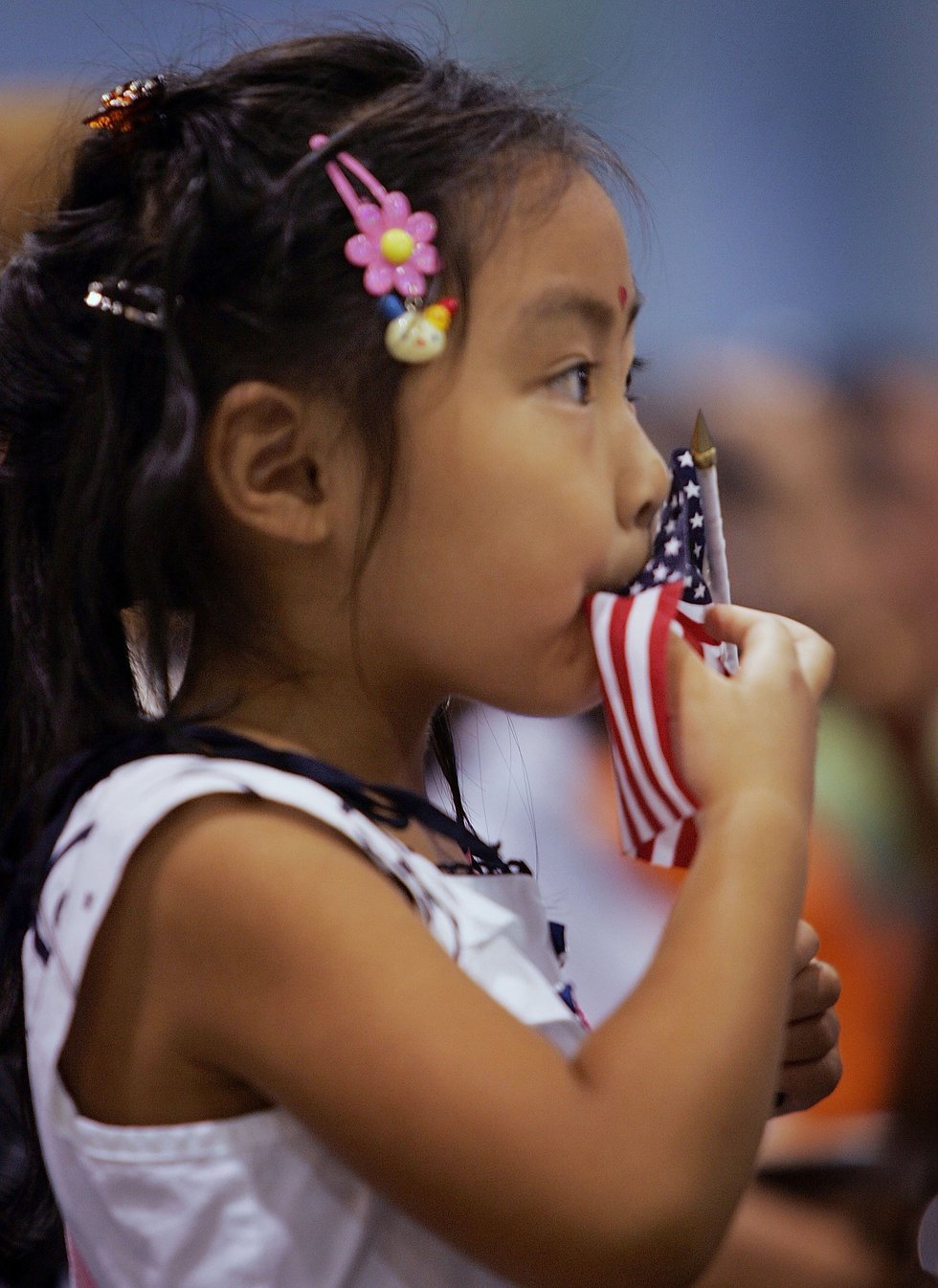 Yue Fen Li holds her flag as her mother Grace Li from China is sworn in as a new U.S. citizens with 3,000 others at the Miami Beach Convention Center in Miami Beach, Florida. (Photo by Joe Raedle/Getty Images)
Lumina Foundation is partnering with Big Think to unearth the next large-scale, rapid innovation in post-high school education. Enter the competition here!
"I should be as happy as I'm ever going to be right now, but I'm not. Is this it?"
Personal Growth
The life choices that had led me to be sitting in a booth underneath a banner that read "Ask a Philosopher" – at the entrance to the New York City subway at 57th and 8th – were perhaps random but inevitable.

It's not just ostriches who stick their head in the sand.
Image source: Shutterstock
Mind & Brain
Not only does everyone have personal experience with how difficult it can be to change people's minds, but there's also empirical research showing why this is the case.
A new study in Current Biology explains why some people seem to be constitutionally incapable of admitting they're wrong.
The study shows the underlying mechanism behind being bull-headed, and there may be some ways to get better at recognizing when you're wrong.
The assumption "that without memory, there can be no self" is wrong, say researchers.
Photo credit: Darren Hauck / Getty Images
Mind & Brain
In the past when scholars have reflected on the psychological impact of dementia they have frequently referred to the loss of the "self" in dramatic and devastating terms, using language such as the "unbecoming of the self" or the "disintegration" of the self. In a new review released as a preprint at PsyArXiv, an international team of psychologists led by Muireann Irish at the University of Sydney challenge this bleak picture which they attribute to the common, but mistaken, assumption "that without memory, there can be no self" (as encapsulated by the line from Hume: "Memory alone… 'tis to be considered… as the source of personal identity").
Big think's weekly newsletter.
Get smarter faster from the comfort of your inbox.
See our newsletter privacy policy
here
Most Popular
Most Recent
Big think's weekly newsletter.
Get smarter faster from the comfort of your inbox.
See our newsletter privacy policy
here
© Copyright 2007-2018 & BIG THINK, BIG THINK EDGE,
SMARTER FASTER trademarks owned by The Big Think, Inc. All rights reserved.