Big ideas.
Once a week.
Subscribe to our weekly newsletter.
24 of the smartest people who ever lived
The smartest humans in history are ranked.
18 September, 2016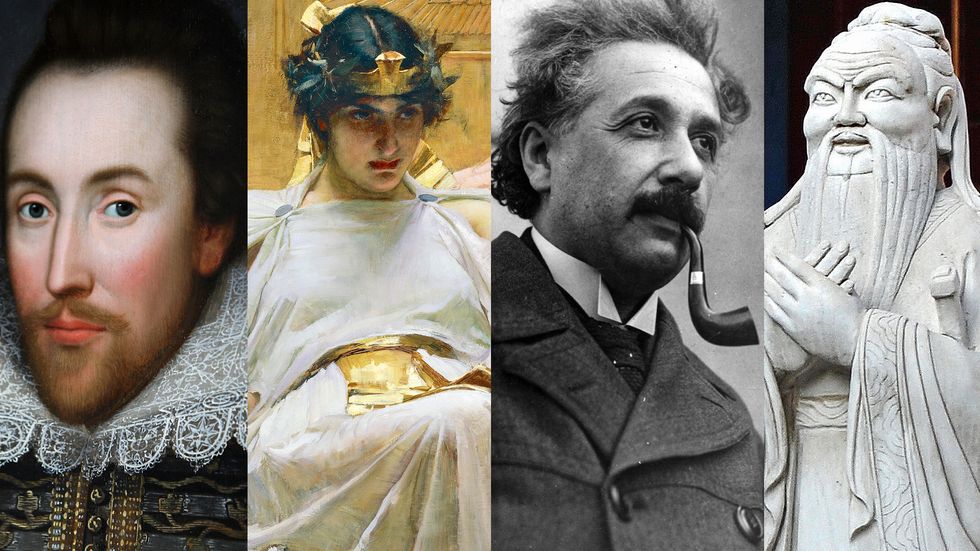 Making a list of the smartest people who ever lived may not be a smart thing to do. After all, intelligence can be measured in a variety of different ways. Some believe in IQ tests, others place more stock in emotional intelligence. There's also something to be said about having accomplishments. Being intelligent is not the same as using that intelligence to create something that no one else can, to somehow advance humanity, to be smarter than everyone.
---
Many smart people do not live up to their potential. It is also true that prejudices and lack of opportunities have surely prevented some brilliant people from reaching their full potential and being recognized. Still, for the sake of argument, we will use all criteria at our disposal to come up with a list of the brightest humans.
Note: while IQ testing was developed in the early 1900s, there have been subsequent studies that estimated IQs of geniuses of the past. Anything above 140 is generally considered near genius-level.
24. William Siddis (1898-1944) was an American child prodigy, whose IQ was reportedly between 250-300, perhaps the highest ever. He had outstanding abilities in math, entered Harvard at age 11, and claimed to know 40 languages. An MIT professor predicted the young Siddis would become the greatest mathematician of the 20th century. William crashed and burned as an adult, however, holding menial jobs and getting in trouble with the law, never finding an avenue to live up to the expectations.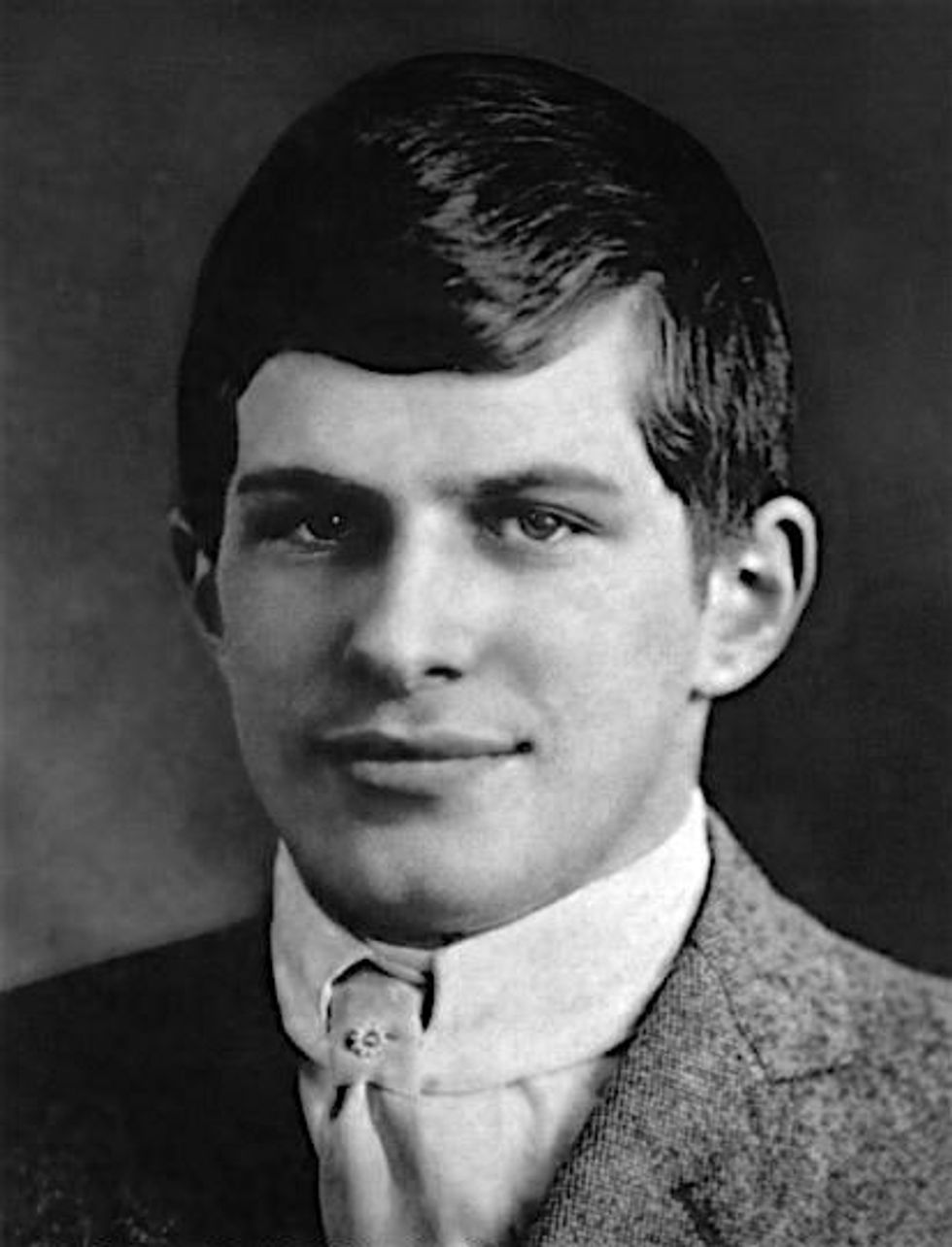 William Sidis. 1914.
23. Judit Polgar (b. 1976) is a Hungarian chess grandmaster, widely regarded as the strongest female chess player of all time. She broke Chess World Champion Bobby Fischer's record to become grandmaster at age 15. Her IQ is recorded as 170.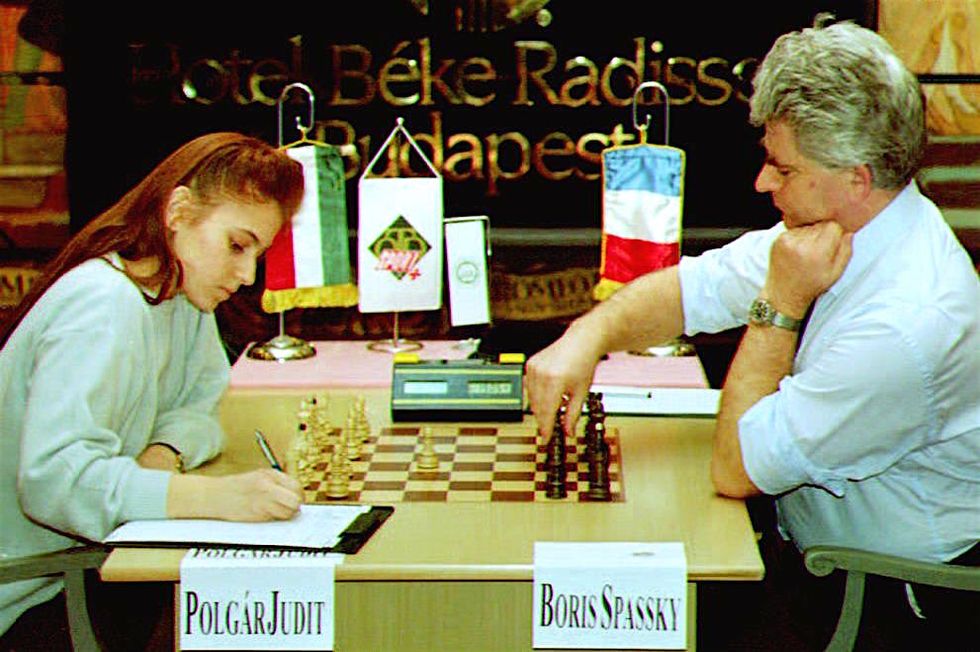 The youngest international chess grand master, 17-year-old Judit Polgar (L) writes down her first move 16 February, 1993 in her last match with Russian born chess champion Boris Spassky (R) in Budapest. (Photo credit: ATTILA KISBENEDEK/AFP/Getty Images)
22. Philip Emeagwali (b. 1954) is a Nigerian inventor and scientist, reportedly with an IQ of 190, voted as the "greatest African scientist of all time". Although this claim is controversial, his math work is often credited as being instrumental in the creation of the internet.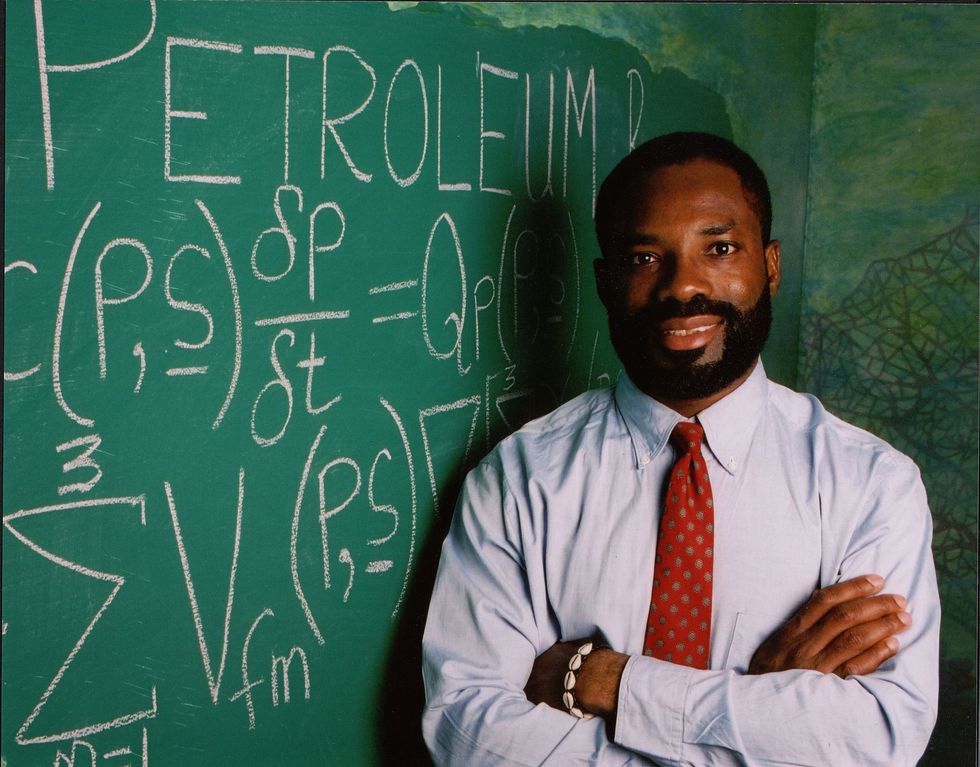 Philip Emeagwali with Exxon-Mobil partial differential equations for petroleum reservoir simulations across an internet powered by 65,536 computers. 2013. ©Photo: emeagwali.com
21. Terence Tao (b. 1975), Chinese, born in Australia, is a former a child prodigy whose IQ scores range from 220-230, some of the highest ever recorded. He is currently a Professor of Mathematics at UCLA.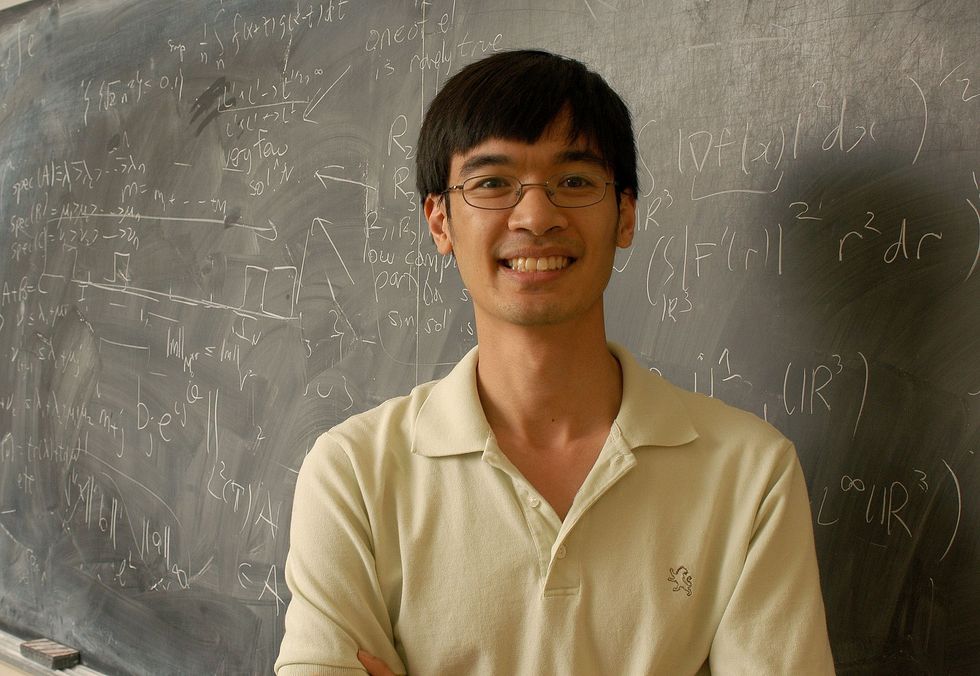 Photo courtesy of the John D. and Catherine T. MacArthur Foundation
20. Cleopatra (68-30 B.C.) was the last pharaoh of Ptolemaic Egypt, ruling the country for almost thirty years. She was fluent in five languages and had an IQ of around 180. Cleopatra was also known for relationships with Julius Caesar and Marc Anthony.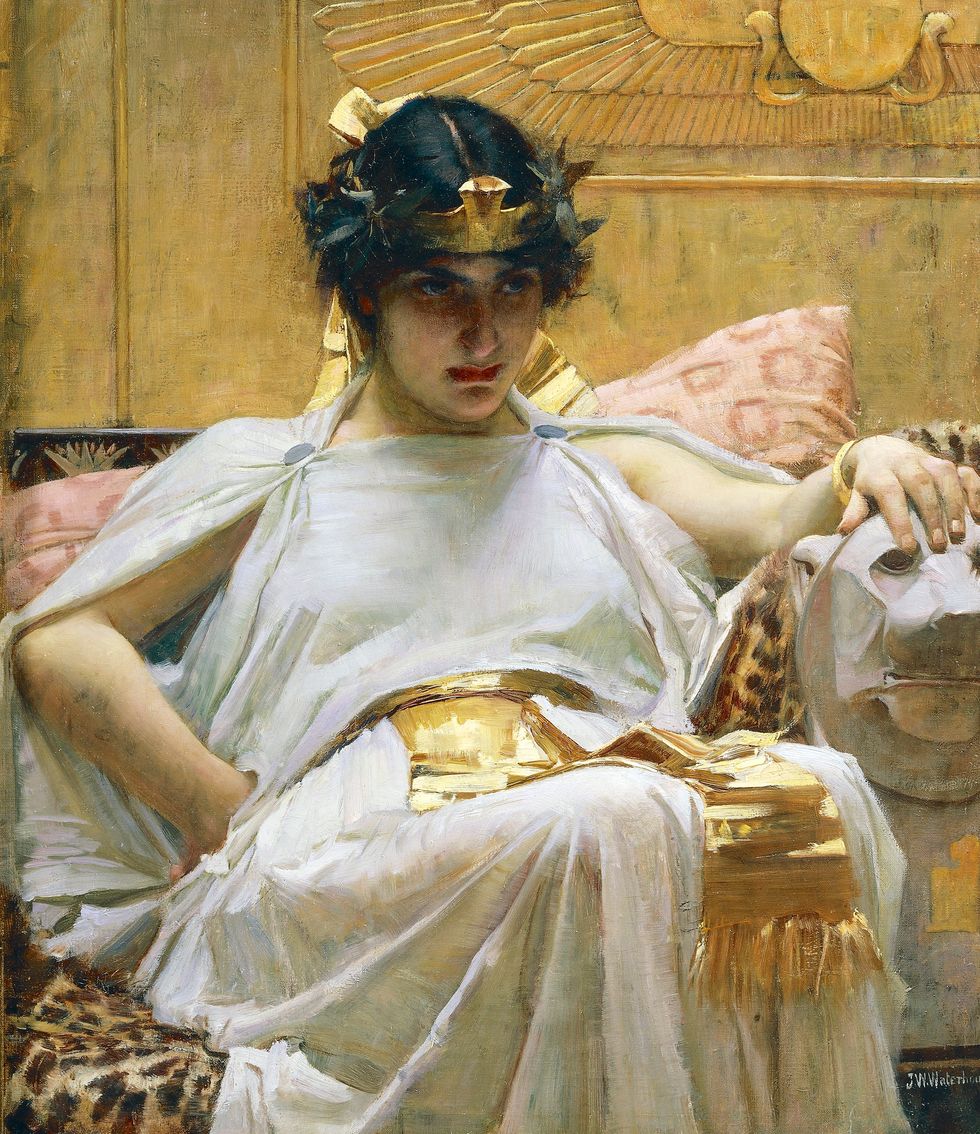 Painting of Cleopatra by John William Waterhouse. 1888.
19. Srinivasa Ramanujan (1887-1920) was an Indian mathematician, who made great contributions in such areas as number theory, continued fractions, and infinite series, despite not having any formal education in math. His estimated IQ was 185.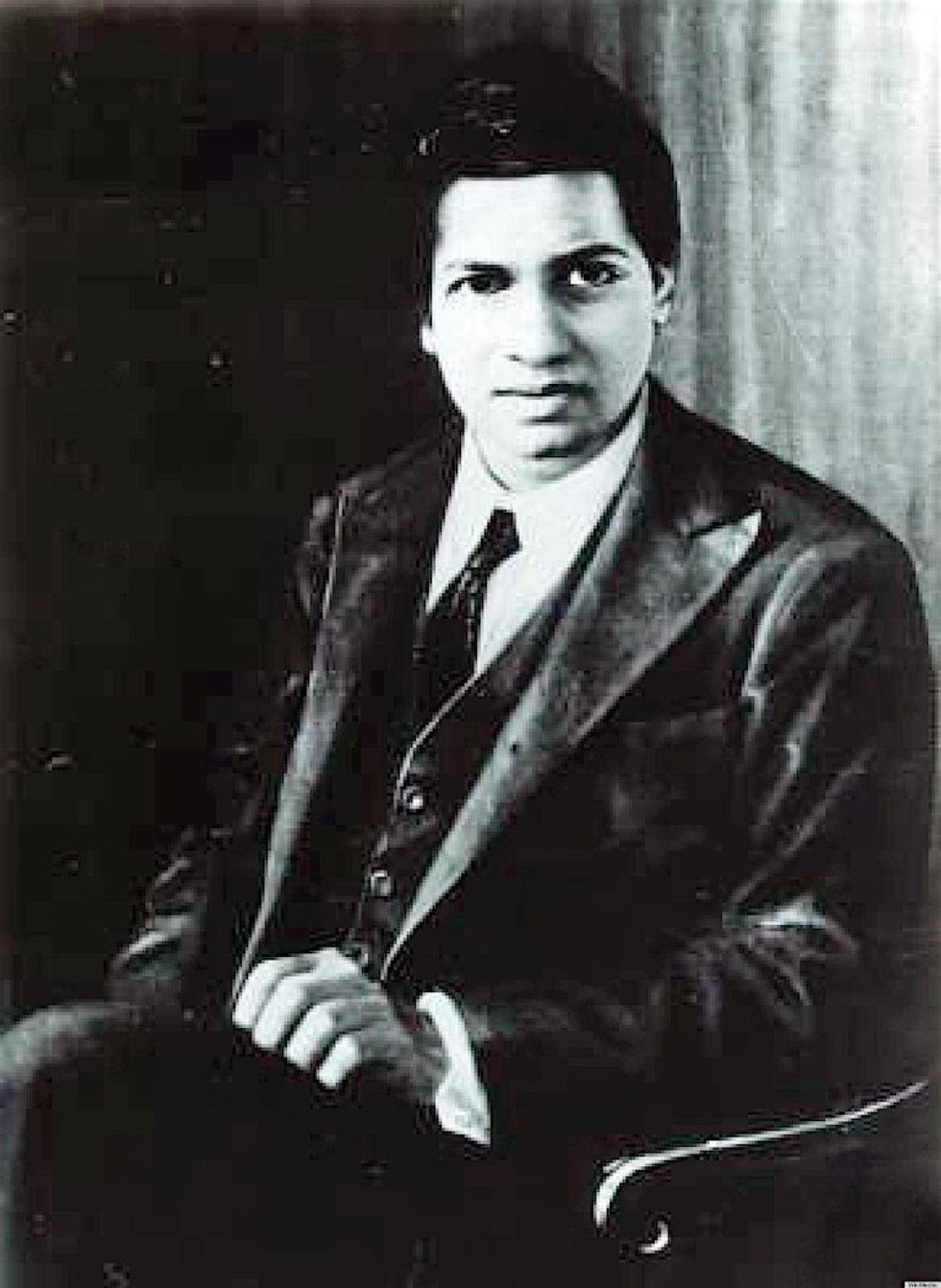 Srinivasa Ramanujan. 1920.
18. Garry Kasparov (b. 1963), Armenian-Jewish, is regarded by many as the greatest chess player of all time, with an IQ reportedly in the 190s. He was the world's number one player for nearly two decades, winning the world championship when was only 22.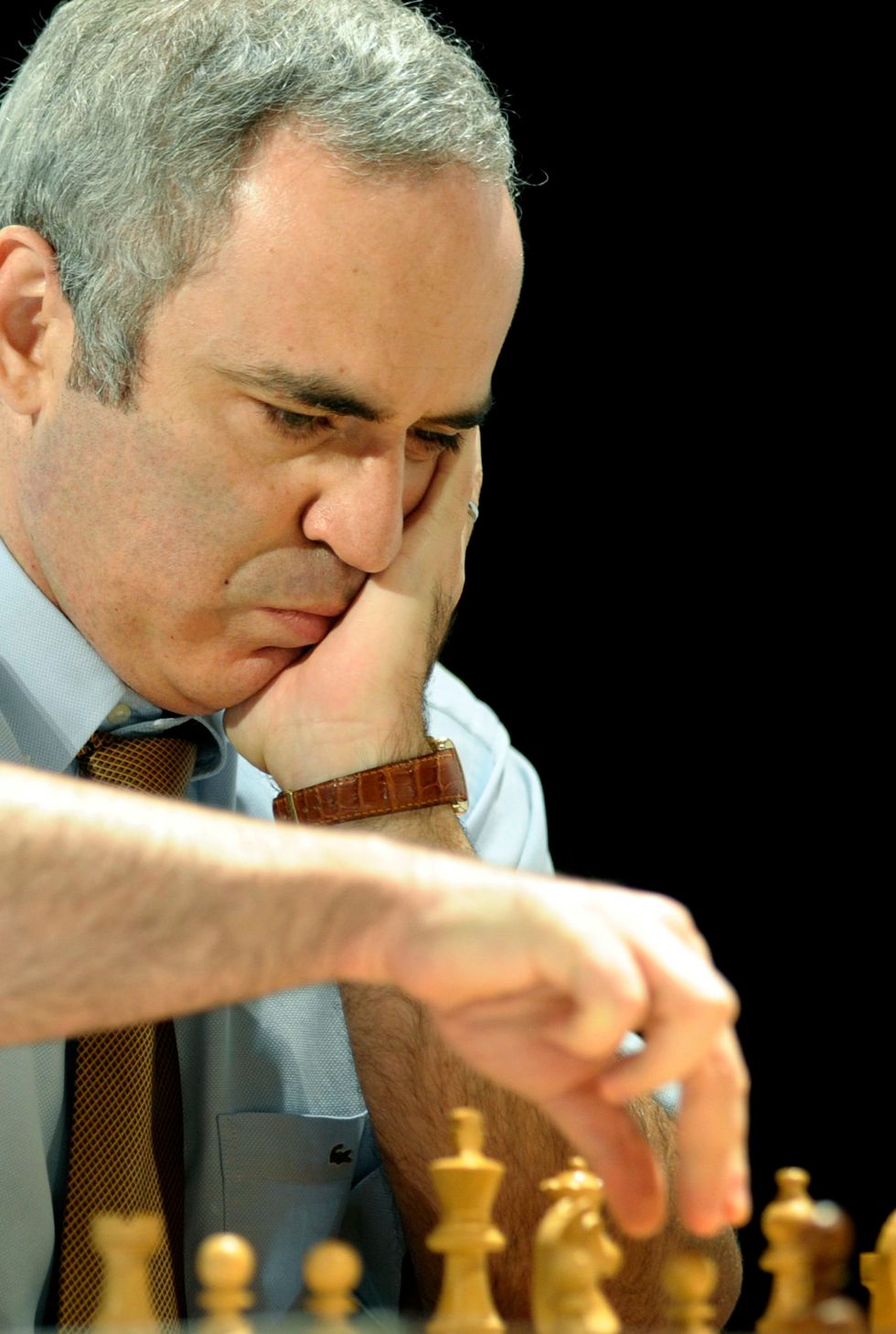 Chess legend Garry Kasparov plays chess with his Russian peer Anatoli Karpov (unseen) at the Arts Palau in Valencia on September 24, 2009, 25 years after their epic world championship duel. (Photo by JOSE JORDAN/AFP/Getty Images)
17. Aryabhata (476—55) was probably the earliest Indian mathematician and astronomer. He is known for approximating the value of pi and developed the knowledge and use of zero.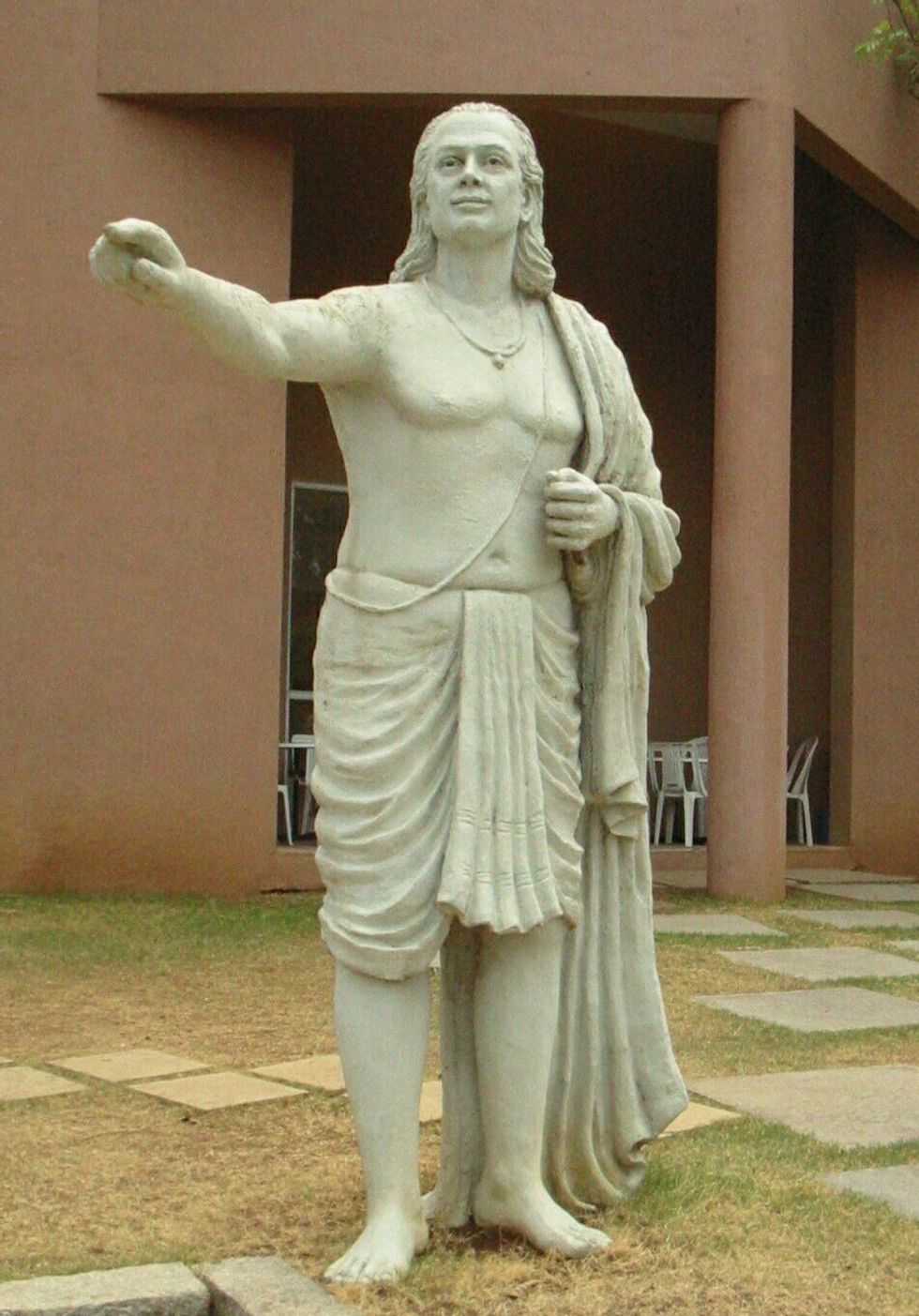 A statue of Aryabhata in Pune, India. 2006.
16. Voltaire (1694 – 1778) was a leading figure of the French Enlightenment. With an IQ of 190 to 200, he was a notoriously witty writer, historian and philosopher. "Voltaire" was actually his pen name as he was born François-Marie Arouet.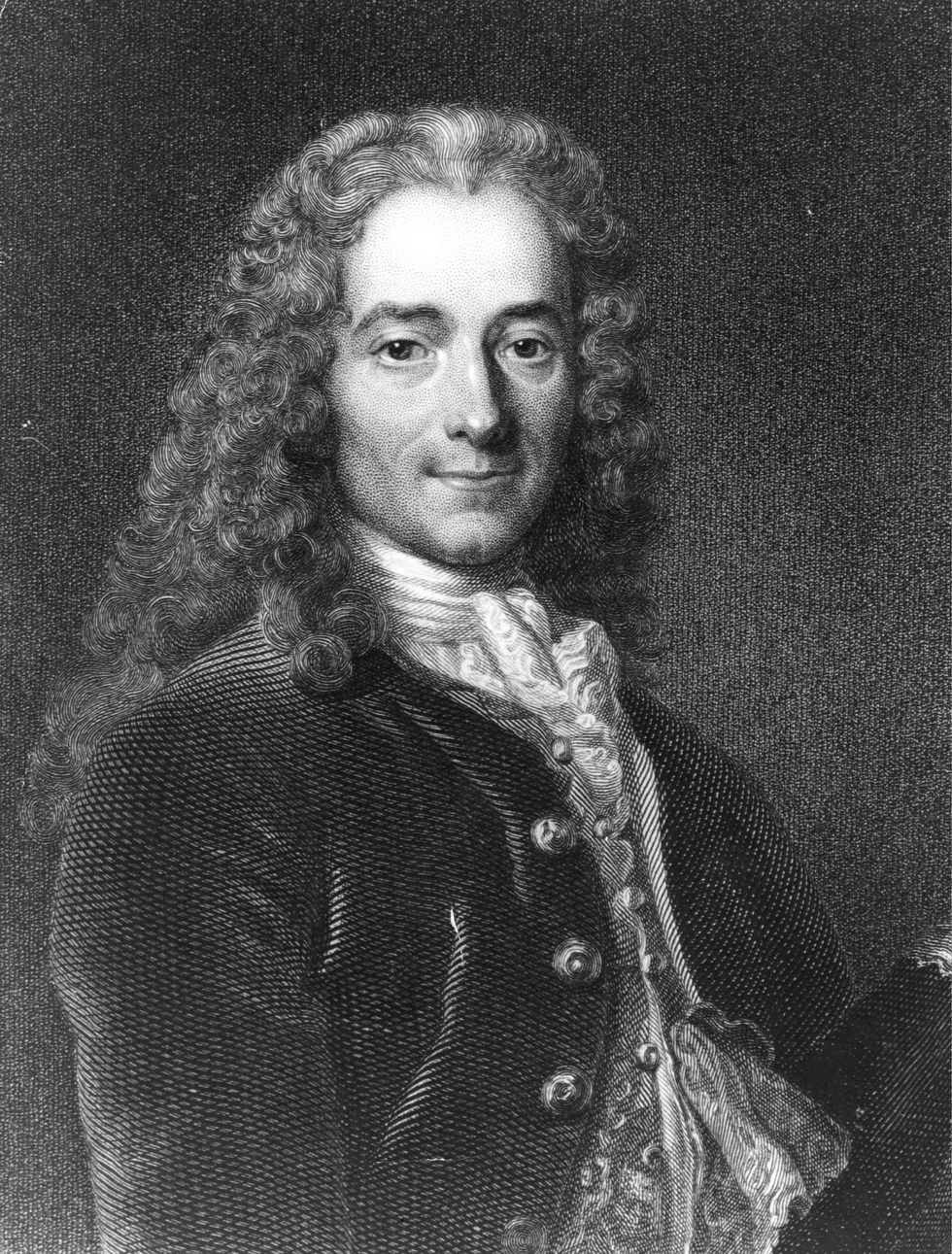 Source - Hulton Archive/Getty Images.
15. Hypatia (b.350-70, d. 415) was a Greek astronomer, philosopher and mathematician, who lived in Egypt and later the Eastern Roman Empire. She was the first female mathematician that we know of, with an estimated IQ of 170-190. She was accused of witchcraft and brutally murdered by a group of Christian fanatics.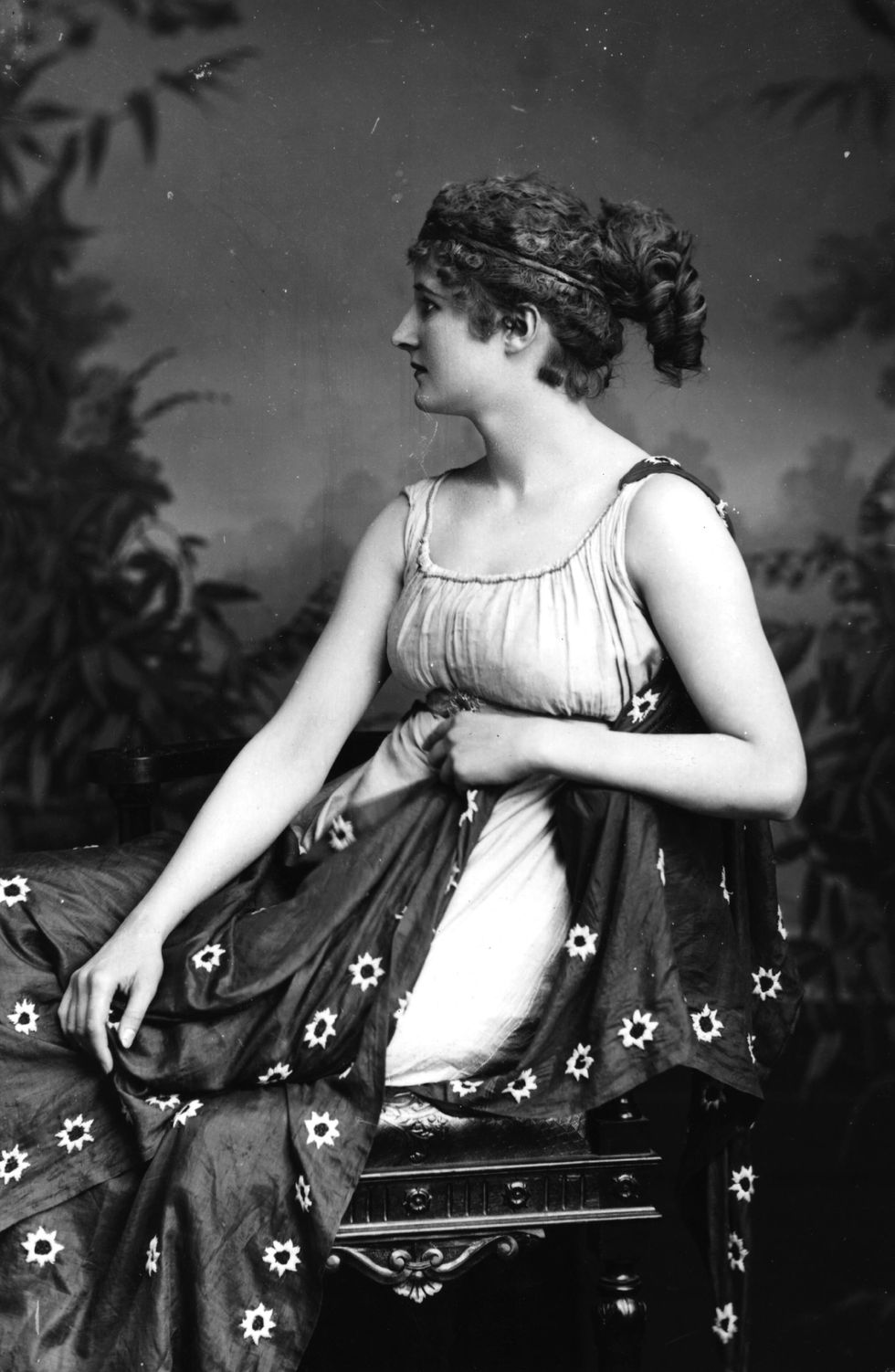 Actress Mary Aynderson in a scene from the play, 'Hypatia'. circa 1900: (Photo by Hulton Archive/Getty Images)
14. Johann Goethe (1749-1832) was a German polymath, with notable achievements in science and considered to have been one of the greatest talents in Western literature, penning the classic "Faust". His projected IQ was 213.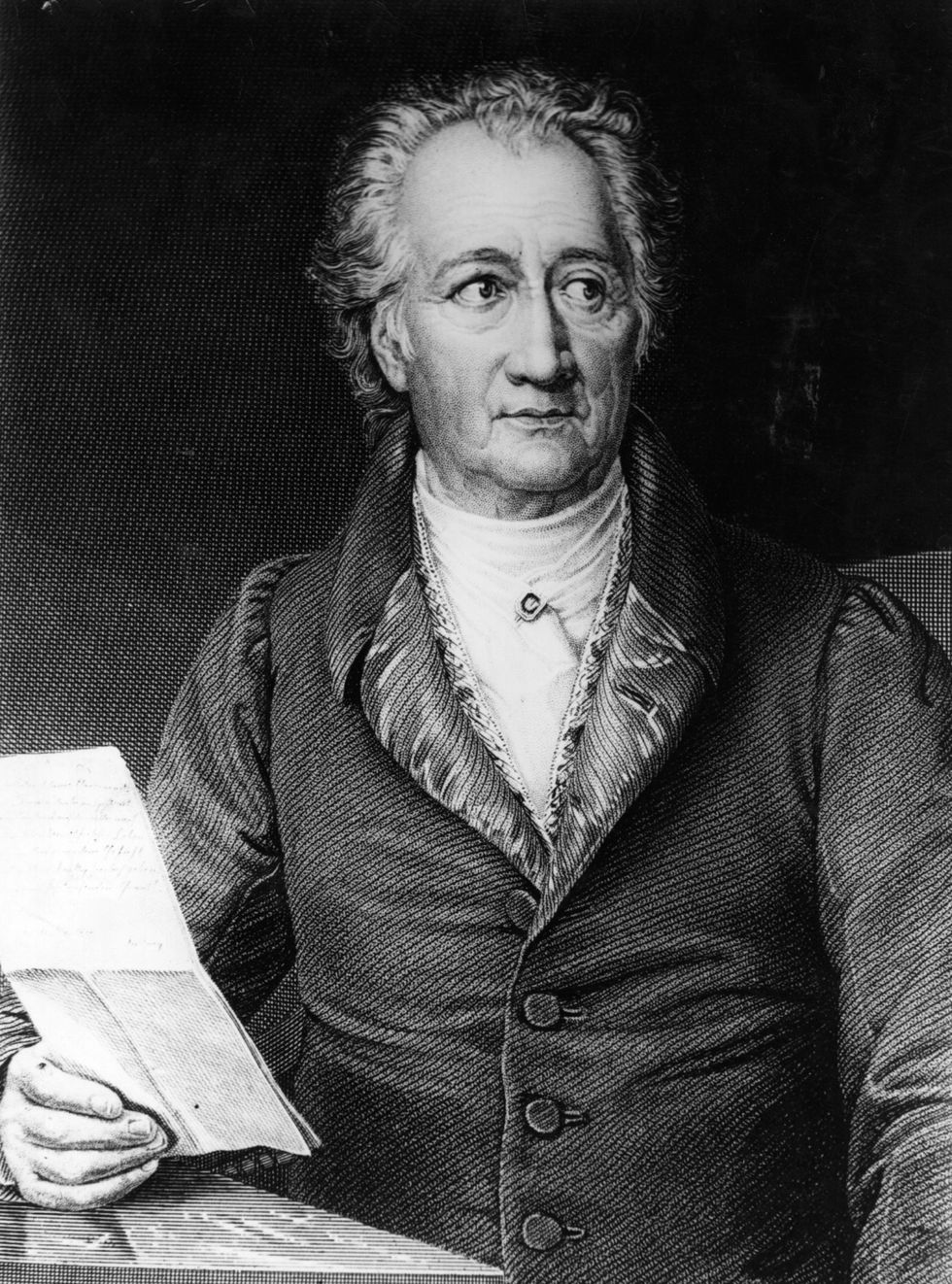 Johann Wolfgang Von Goethe. circa 1790. Source - Hulton Archive/Getty Images.
13. Avicenna aka Ibn Sina (980 – 1037) was a Persian polymath who is regarded as one of the most important thinkers of the Islamic Golden Age. He wrote on philosophy, medicine, astronomy, alchemy, logic, math, physics, psychology and other subjects. He is particularly known for his work on Aristotelian philosophy and his medical books (like "The Canon of Medicine"), which became standard at Medieval universities.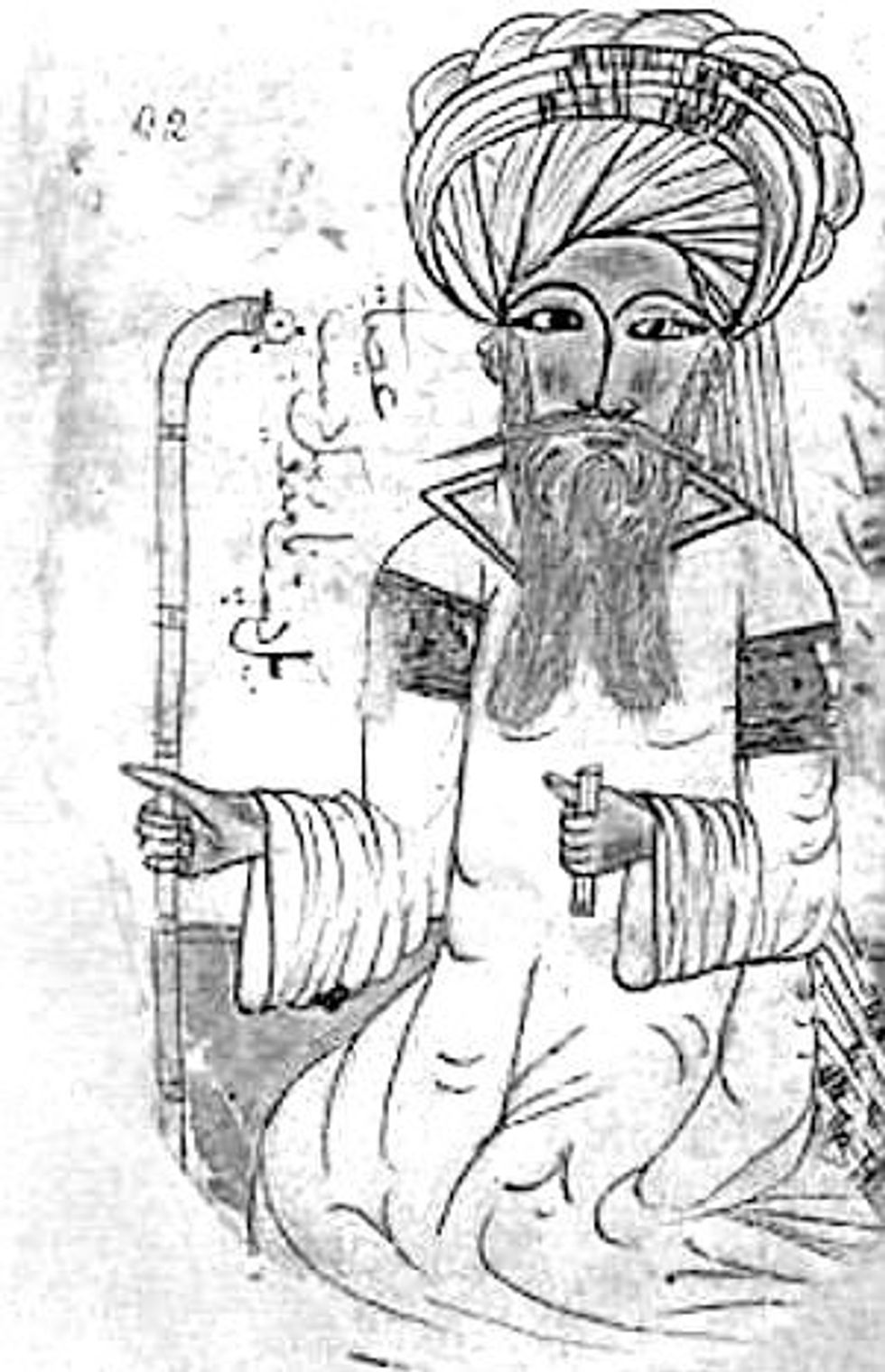 Drawing of Avicenna from 1271.
12. Galileo Galilei (1564-1642) was one of the seminal scientific heroes of all times, making significant contributions in a variety of areas, from astronomy to physics to math and philosophy. The Italian's championing of heliocentrism, which saw Earth revolving around the sun got him branded as a heretic by the Roman Inquisition. His IQ range: 180-200.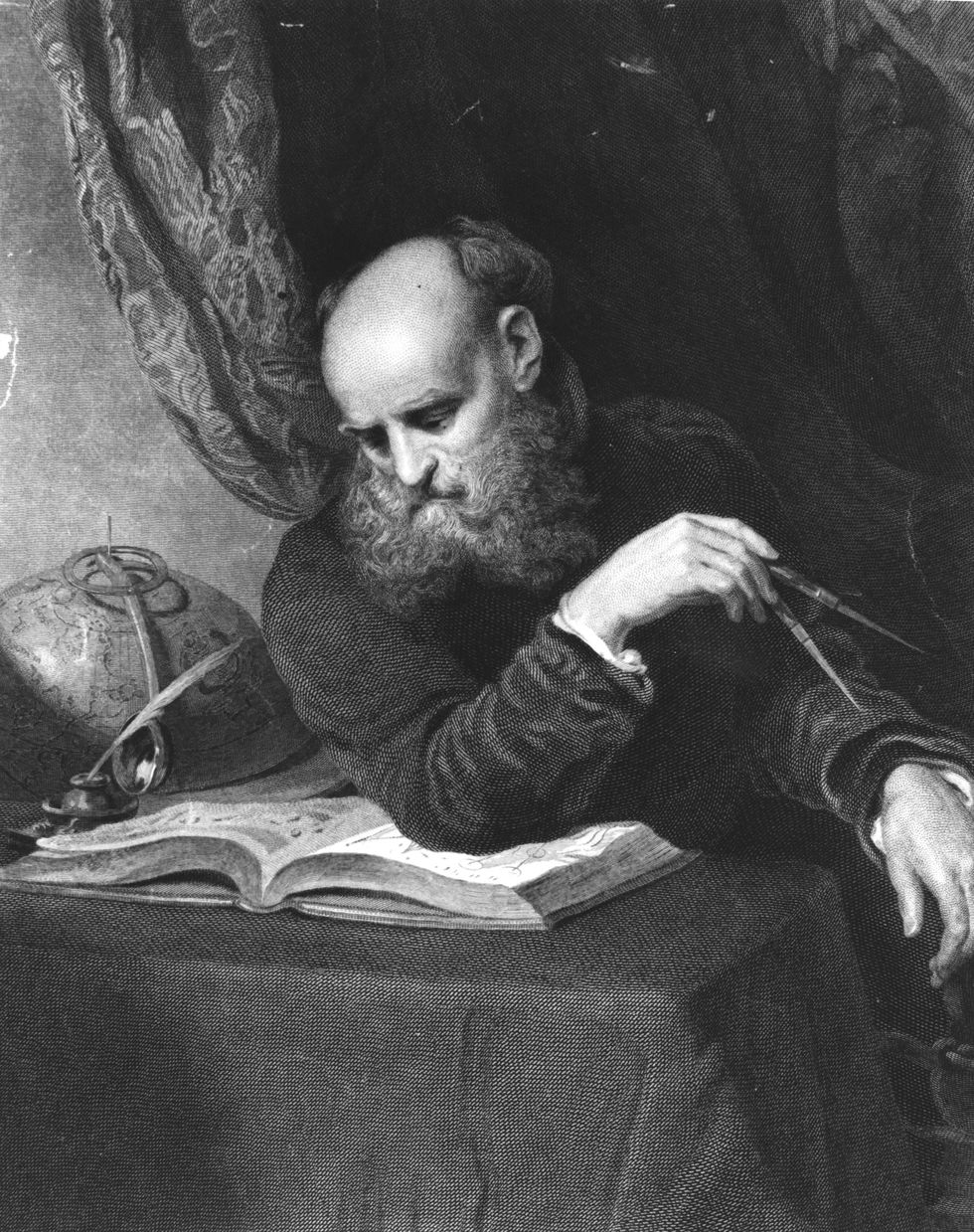 Galileo Galilei, circa 1630. Source - Hulton Archive/Getty Images.
11. Gottfried Leibniz (1646-1716) was another German polymath - a philosopher and mathematician who is best known for inventing calculus. His philosophy work is noted for the conclusion that we lived in the best possible universe that God could have created. Leibniz's IQ estimates range from 182 to 205.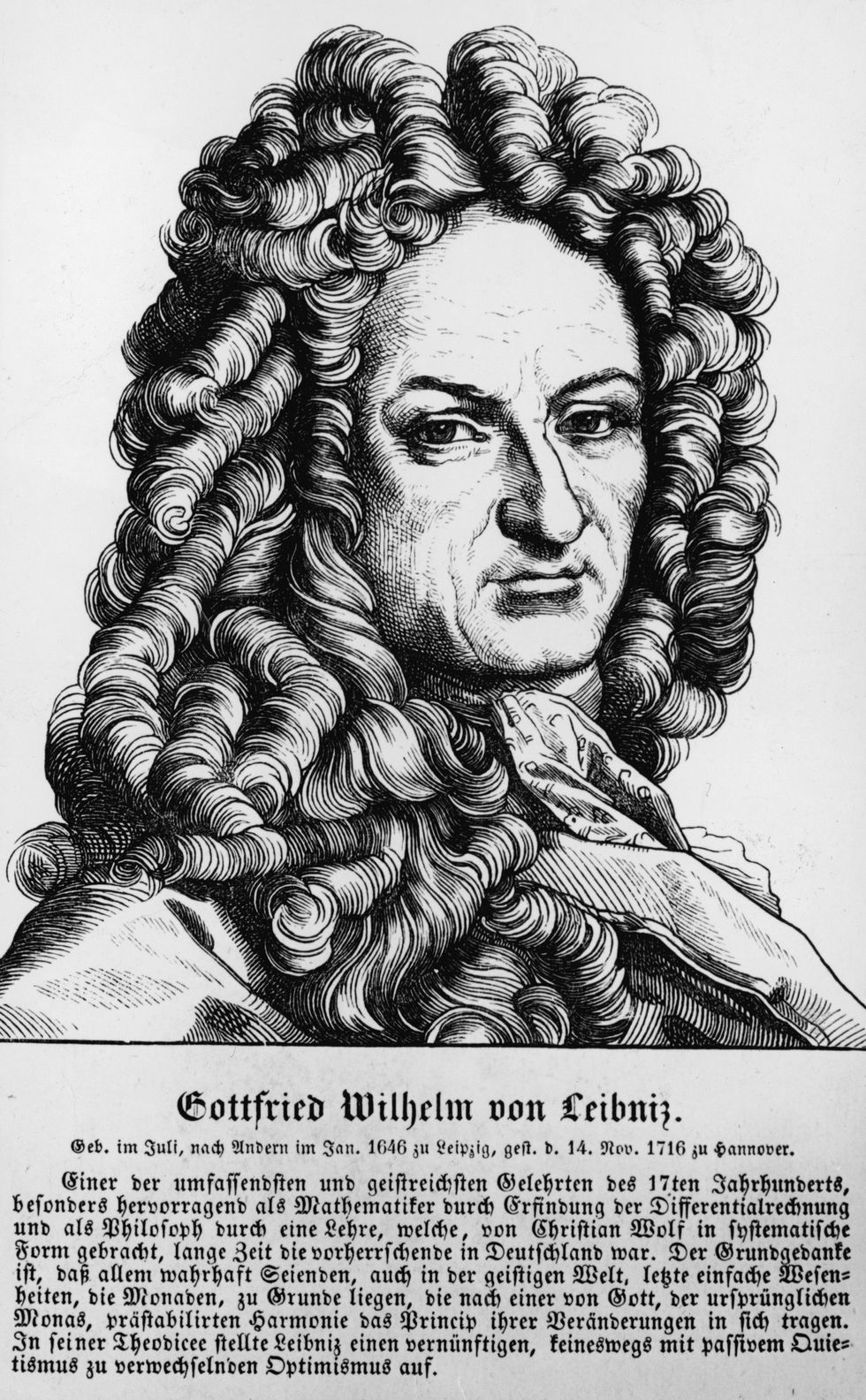 Gottfried Wilhelm von Leibniz, circa 1690. Source - Hulton Archive/Getty Images.
10. Nikola Tesla (1856-1943) was a Serbian-born inventor and futurist, known for AC electricity, Tesla coil, wireless transmission of energy, the "death" ray, as well as predicting the smartphone, drones and other technologies. Estimated IQ - 195.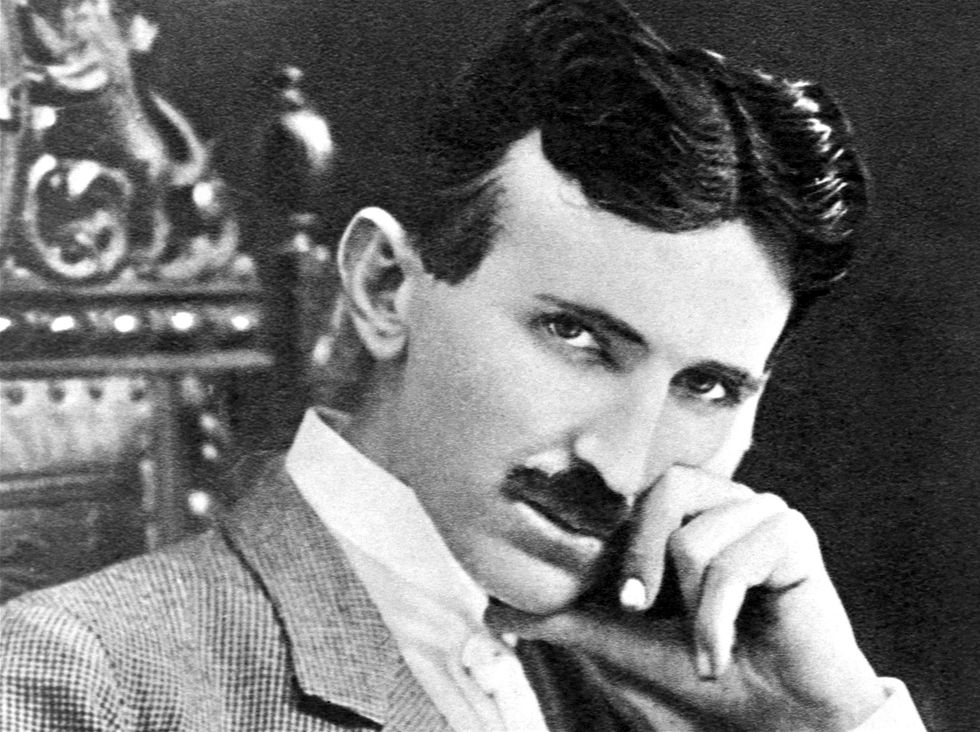 9. Satyendra Nath Bose (1894-1974) was a Bengali Indian physicist, whose brilliant work on quantum mechanics with Albert Einstein resulted in Bose-Einstein statistics. Bosons, a class of particles, are named after him.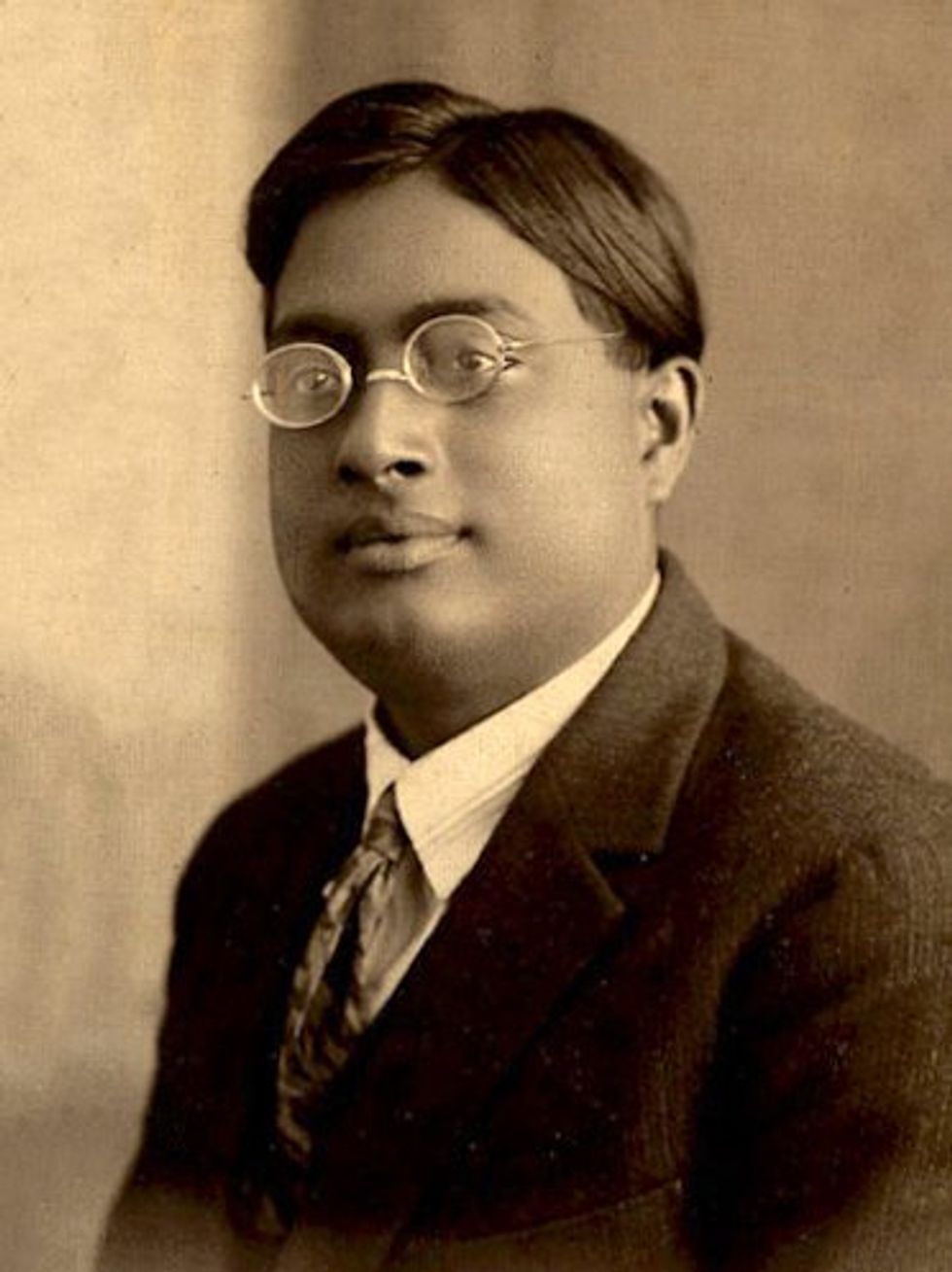 8. Marie Curie (1867-1934) was a Polish physicist and chemist. She was the first woman to win a Nobel Prize (in fact, winning it twice). She developed the theory of radioactivity (coining that term) and discovered two elements (polonium and radium). Her estimated IQ was 180-200.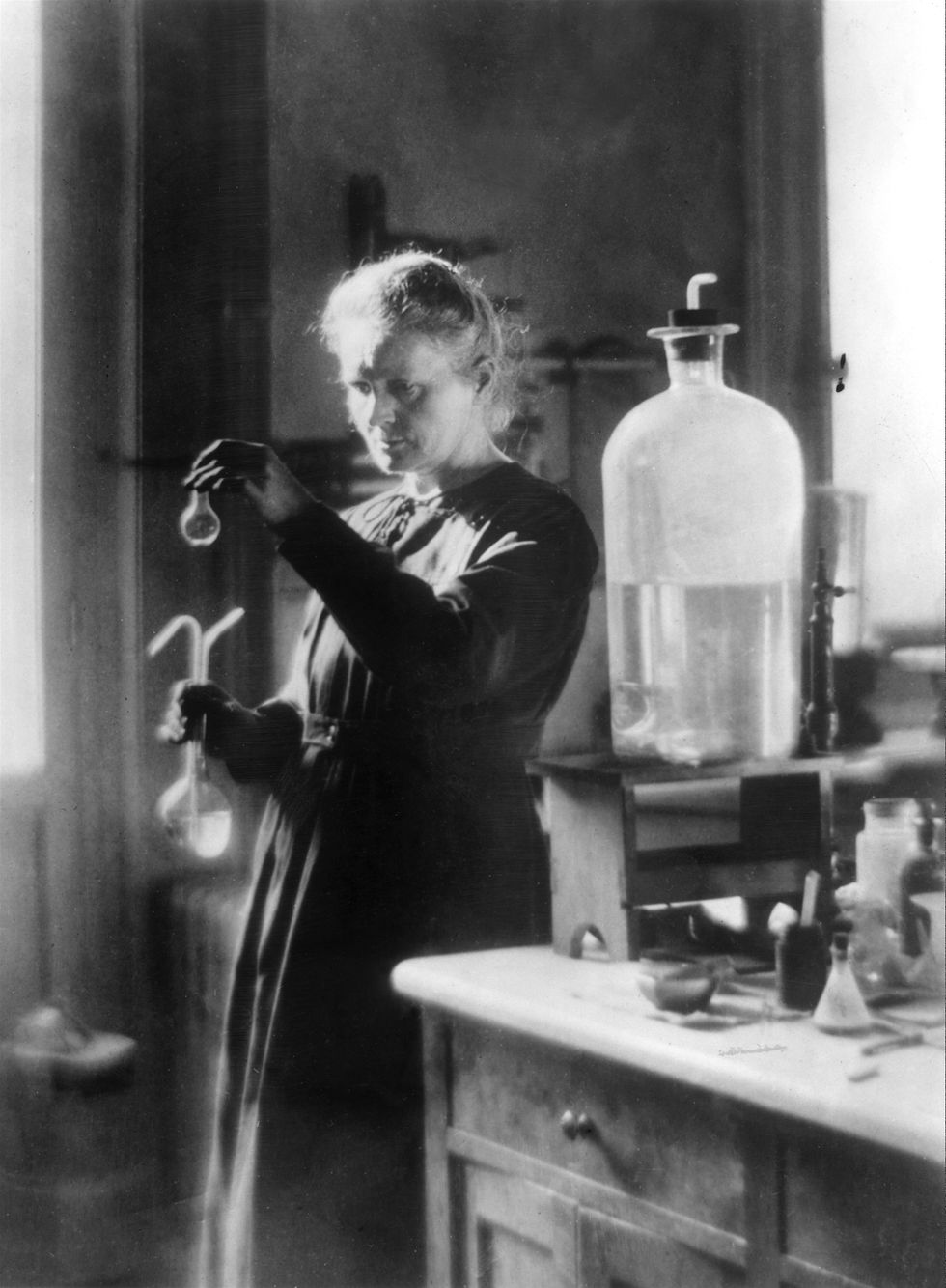 Marie Curie in her laboratory. 1910. (Photo by Hulton Archive/Getty Images)
7. Confucius (551 B.C. - 479 B.C.) was a highly influential Chinese philosopher and teacher, renowned for popular aphorisms. His moral and political teachings had a profound impact all across East Asia. Some recent scholars have argued that much of what we know about Confucius is a myth.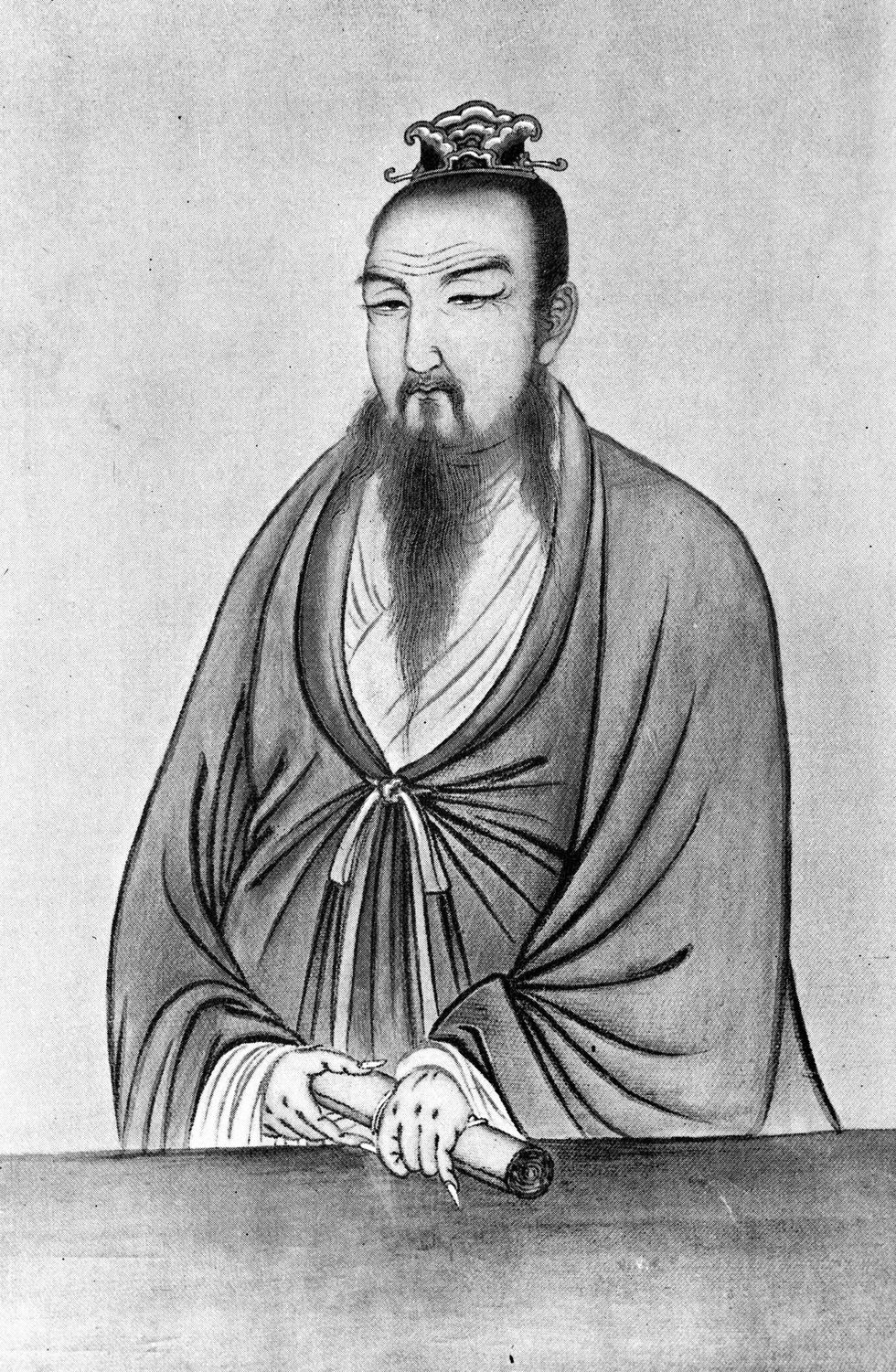 Chinese philosopher Confucius, or K'ung Fu-tzu, circa 500 BC. Source - Rischgitz/Getty Images.
6. Albert Einstein (1879-1955) was a German-Jewish theoretical physicist who, for most people, is an obvious candidate for such a list as this. Arguably the most famous scientist who ever lived, Einstein developed the general theory of relativity, received a 1921 Nobel Prize for physics and had a revolutionary impact on his field. His IQ was estimated to be somewhere between 160-190.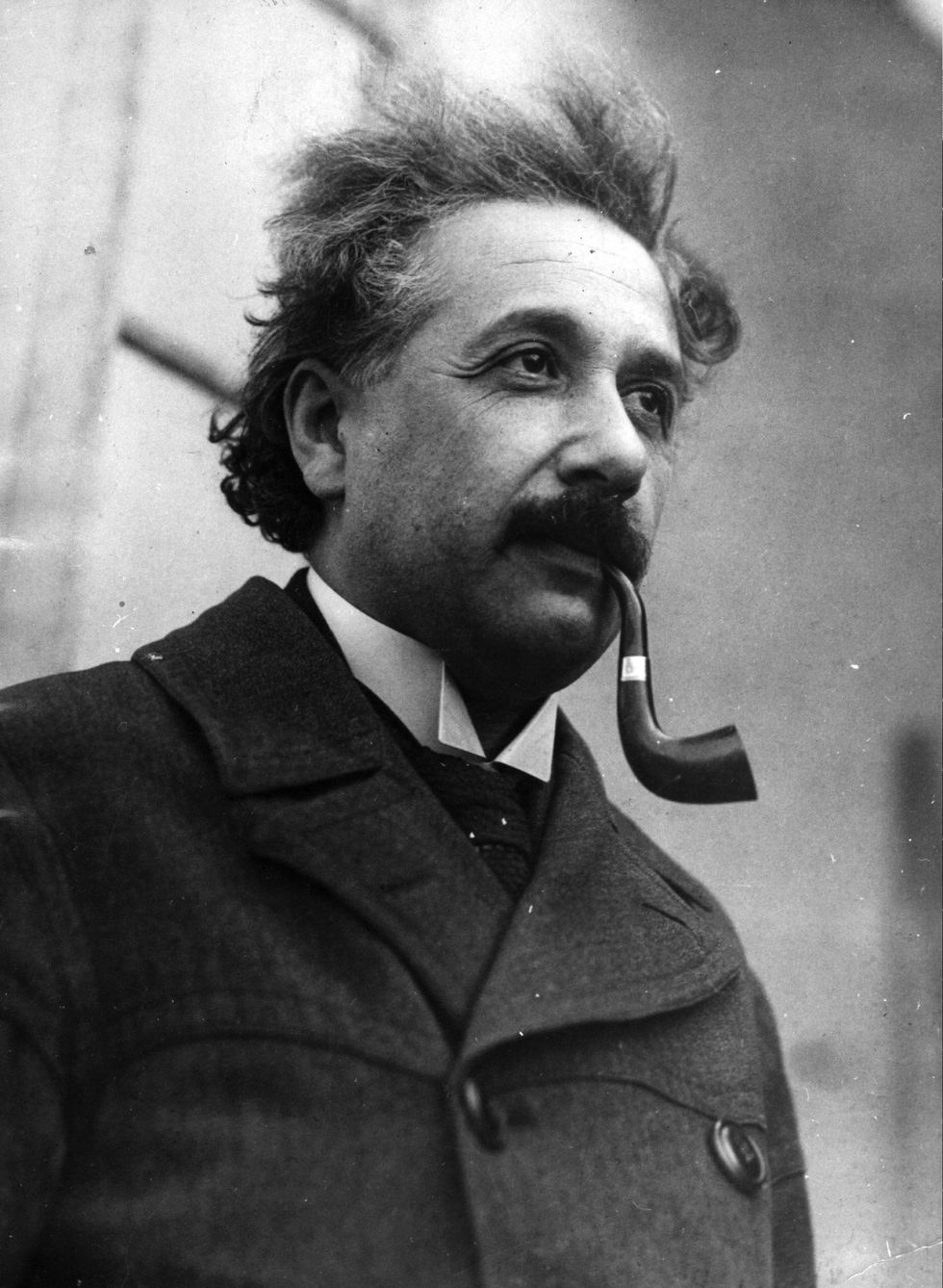 Albert Einstein. 1930. Photo by Keystone/Getty Images.
5. William Shakespeare (1564-1616) is widely seen as the greatest writer of the English language and one of the world's most popular and esteemed playwrights. With an approximate IQ of 210, Shakespeare wrote such constantly-performed classic plays as "Romeo and Juliet," "Hamlet" and "Macbeth".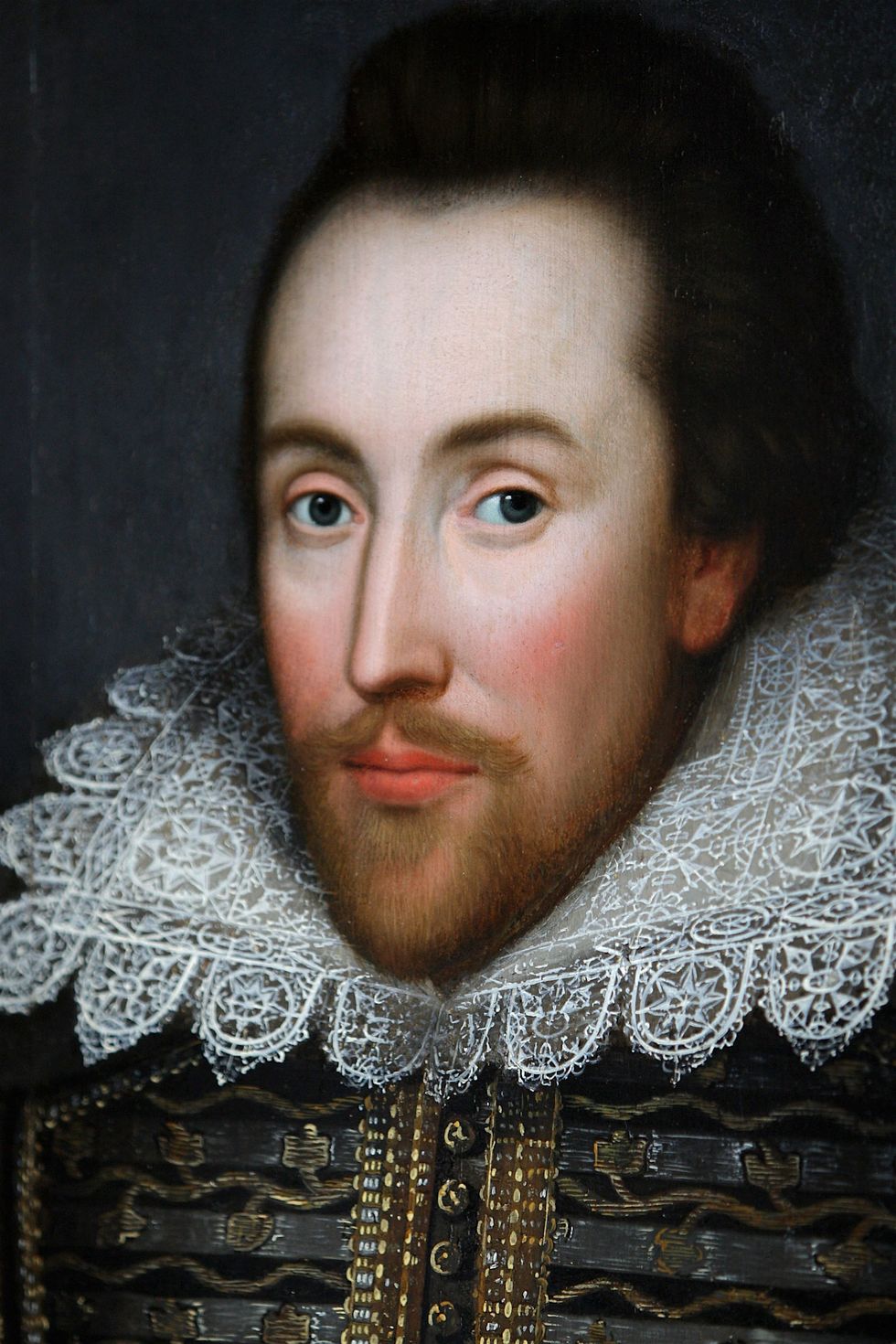 A painting of William Shakespeare which is believed to be the only authentic image of Shakespeare made during his life. 1610. (Source - Oli Scarff/Getty Images)
3-4. Plato (427 - 347 BC) and Aristotle (384 - 322 BC) were both Greek philosophers, who also had a major scientific influence on the Middle Ages. Plato was a foundational figure of Western science, math and philosophy, writing a number of famous works like "Republic". Aristotle was actually a pupil of Plato's, being a part of Plato's Athenian Academy for over 20 years. Aristotle had a major influence on the development of Western philosophy and science, writing on physics, biology, metaphysics, logic, theater, esthetics and other topics. IQs of the Greek thinkers are projected to be at 180-190.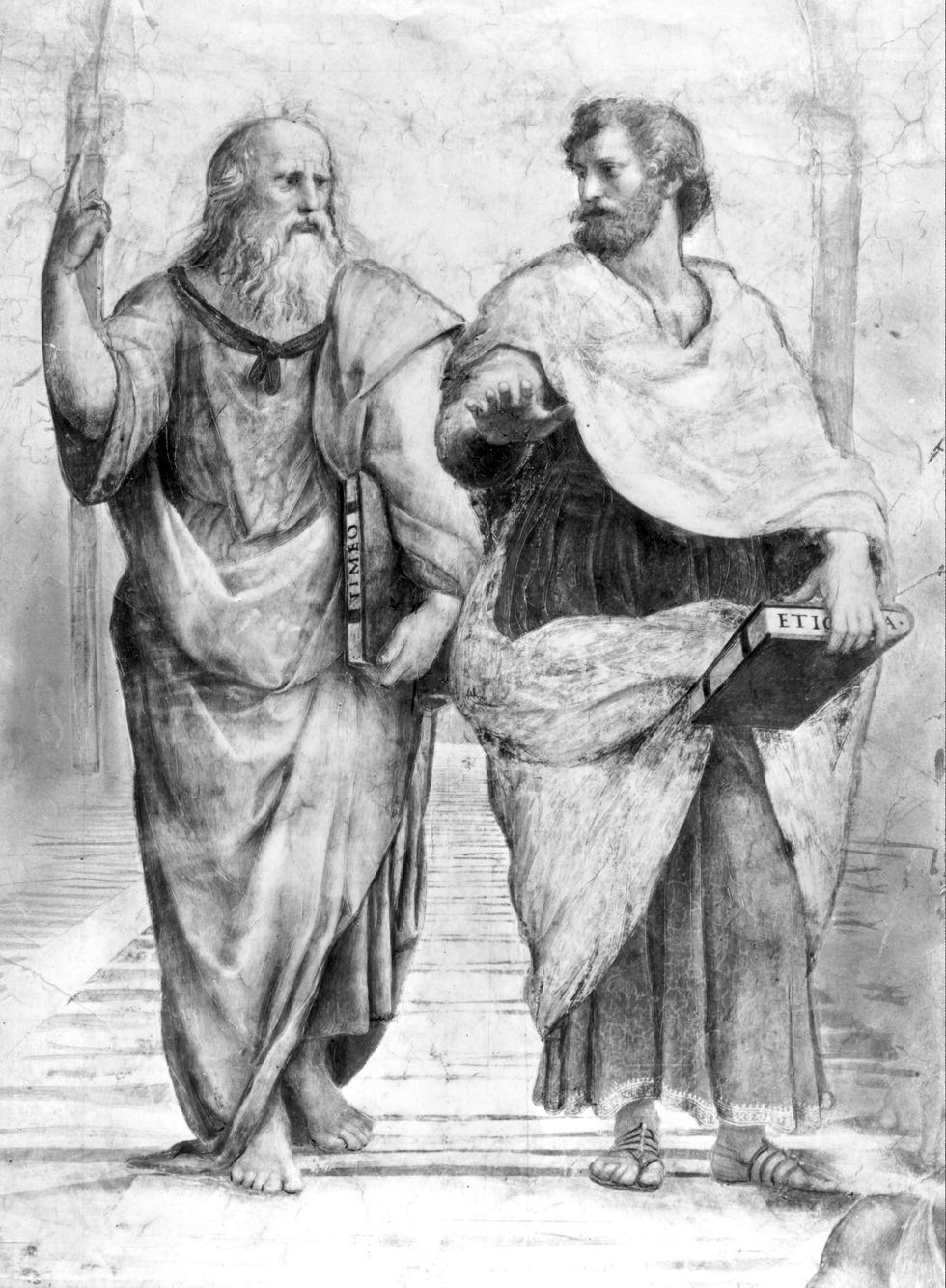 Greek philosopher Plato Aristocles with the philosopher and scientist Aristotle. Ca. 350 BC. Original Publication: From Raphael: School of Athens - Vatican Stanzae (Source - Picture Post/Getty Images)
2. Sir Isaac Newton (1642-1726) was an English physicist and mathematician, most famous for discovering gravity. One of the most celebrated and influential scientists of all time, Newton had an estimated IQ of 193. His book Philosophiæ Naturalis Principia Mathematica was the foundational text of classical mechanics and influenced scientific thought for over 300 hundred years.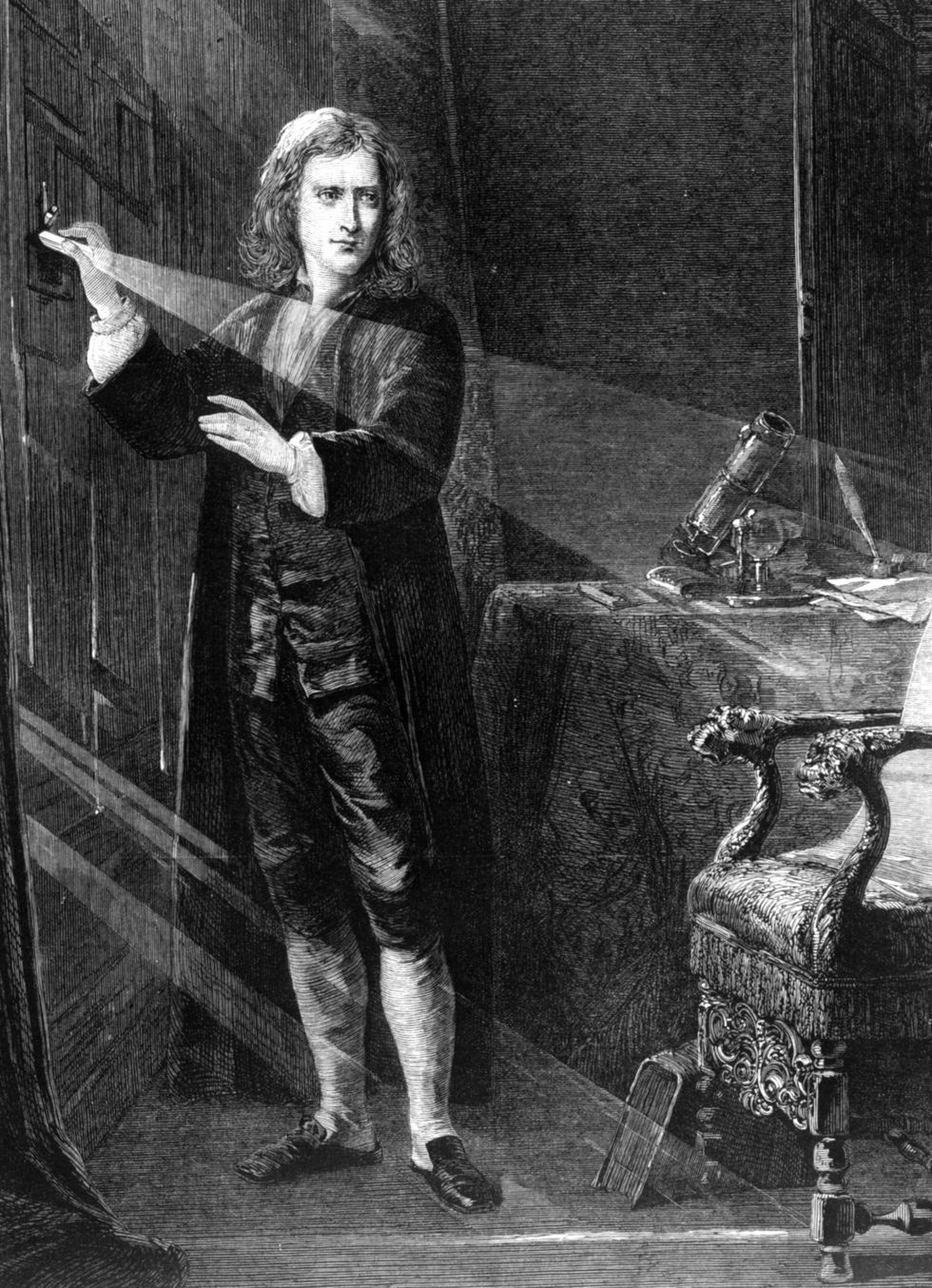 English scientist and mathematician Sir Isaac Newton, creating a shaft of light, circa 1665. Original Artwork: Engraving by J A Houston, RSA Original Publication: Aldus Disc - People & Personalities - 1353 - 007 (Source - Hulton Archive/Getty Images)
1. Leonardo da Vinci (1452-1519) was an Italian Renaissance man, who excelled in a variety of fields, from science to painting and sculpture to inventions. His painting "Mona Lisa" is arguably the most famous art work in the world. The IQ of the man, who was perhaps the most diversely talented person ever, is estimated to have been around 200.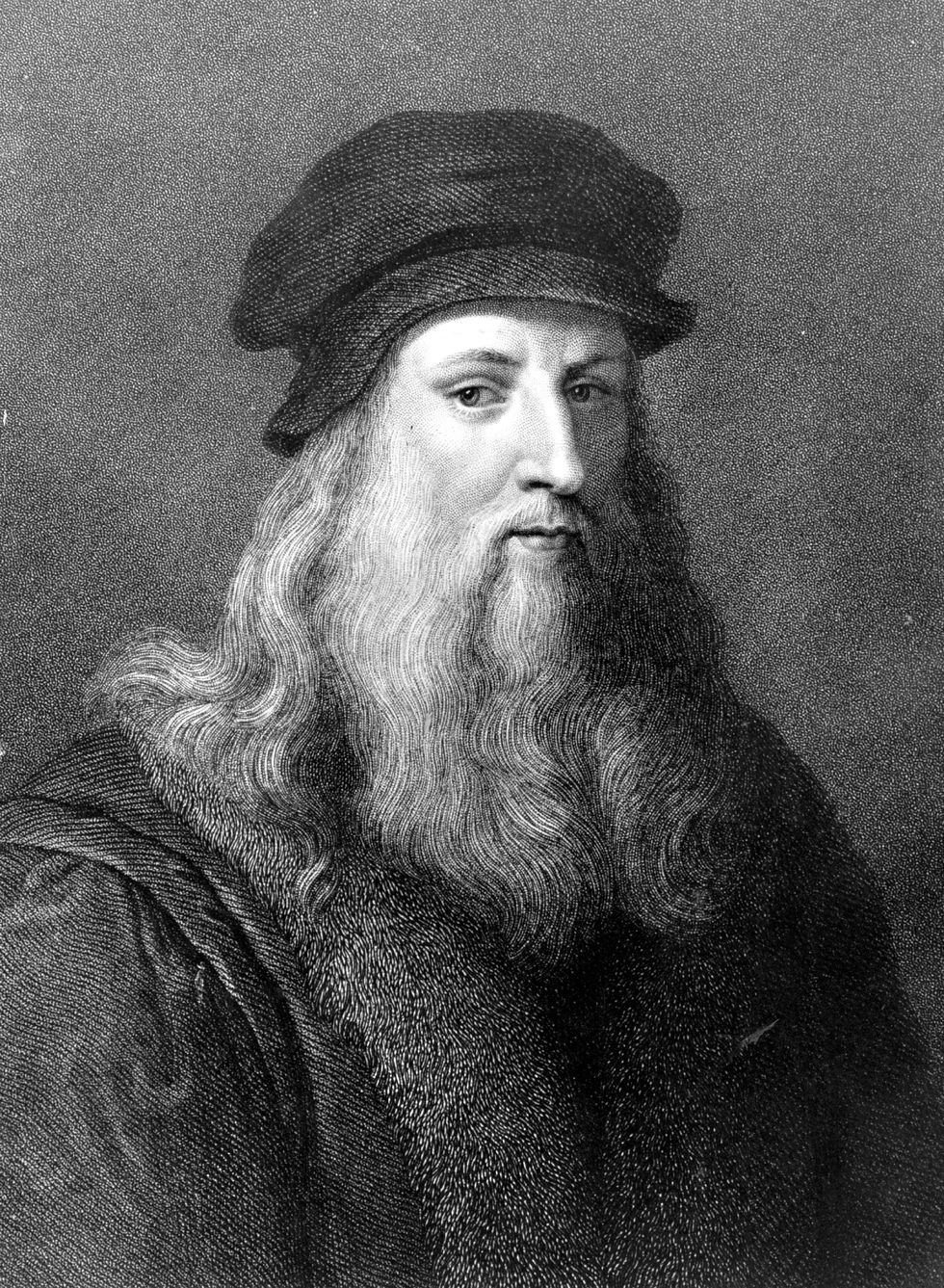 The Italian painter, sculptor, architect and engineer Leonardo da Vinci, circa 1510. Original Artwork: Engraving by J Posselwhite after an engraving by Raphael Morghen, (1758 - 1833), after a self-portrait by da Vinci. (Source - Hulton Archive/Getty Images)
Some evidence attributes a certain neurological phenomenon to a near death experience.
Credit: Petr Kratochvil. PublicDomainPictures.net.
Surprising Science
Time of death is considered when a person has gone into cardiac arrest. This is the cessation of the electrical impulse that drive the heartbeat. As a result, the heart locks up. The moment the heart stops is considered time of death. But does death overtake our mind immediately afterward or does it slowly creep in?
Some scientists have studied near death experiences (NDEs) to try to gain insights into how death overcomes the brain. What they've found is remarkable, a surge of electricity enters the brain moments before brain death. One 2013 study out of the University of Michigan, which examined electrical signals inside the heads of rats, found they entered a hyper-alert state just before death.
Scientists are beginning to think an NDE is caused by reduced blood flow, coupled with abnormal electrical behavior inside the brain. So the stereotypical tunnel of white light might derive from a surge in neural activity. Dr. Sam Parnia is the director of critical care and resuscitation research, at NYU Langone School of Medicine, in New York City. He and colleagues are investigating exactly how the brain dies.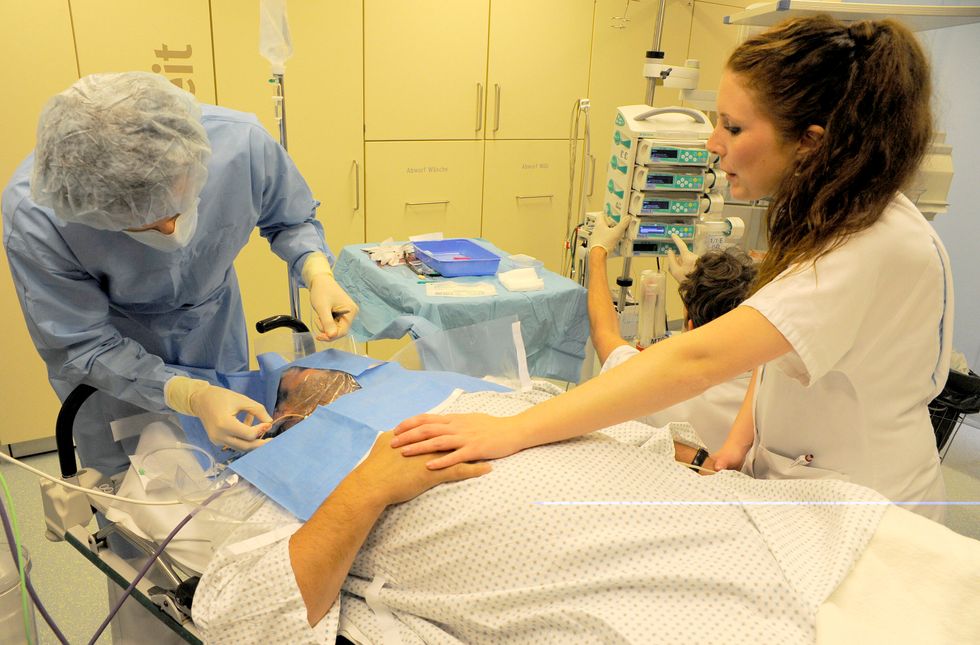 Our cerebral cortex is likely active 2–20 seconds after cardiac arrest. Credit: Getty Images.
In previous work, he's conducted animal studies looking at the moments before and after death. He's also investigated near death experiences. "Many times, those who have had such experiences talk about floating around the room and being aware of the medical team working on their body," Dr. Parnia told Live Science. "They'll describe watching doctors and nurses working and they'll describe having awareness of full conversations, of visual things that were going on, that would otherwise not be known to them."
Medical staff confirm this, he said. So how could those who were technically dead be cognizant of what's happening around them? Even after our breathing and heartbeat stops, we're conscious for about 2–20 seconds, Dr. Parnia says. That's how long the cerebral cortex is thought to last without oxygen. This is the thinking and decision-making part of the brain. It's also responsible for deciphering the information gathered from our senses.
According to Parnia during this period, "You lose all your brain stem reflexes — your gag reflex, your pupil reflex, all that is gone." Brain waves from the cerebral cortex soon become undetectable. Even so, it can take hours for our thinking organ to fully shut down.
Usually, when the heart stops beating, someone performs CPR (cardiopulmonary resuscitation). This will provide about 15% of the oxygen needed to perform normal brain function. "If you manage to restart the heart, which is what CPR attempts to do, you'll gradually start to get the brain functioning again," Parnia said. "The longer you're doing CPR, those brain cell death pathways are still happening — they're just happening at a slightly slower rate."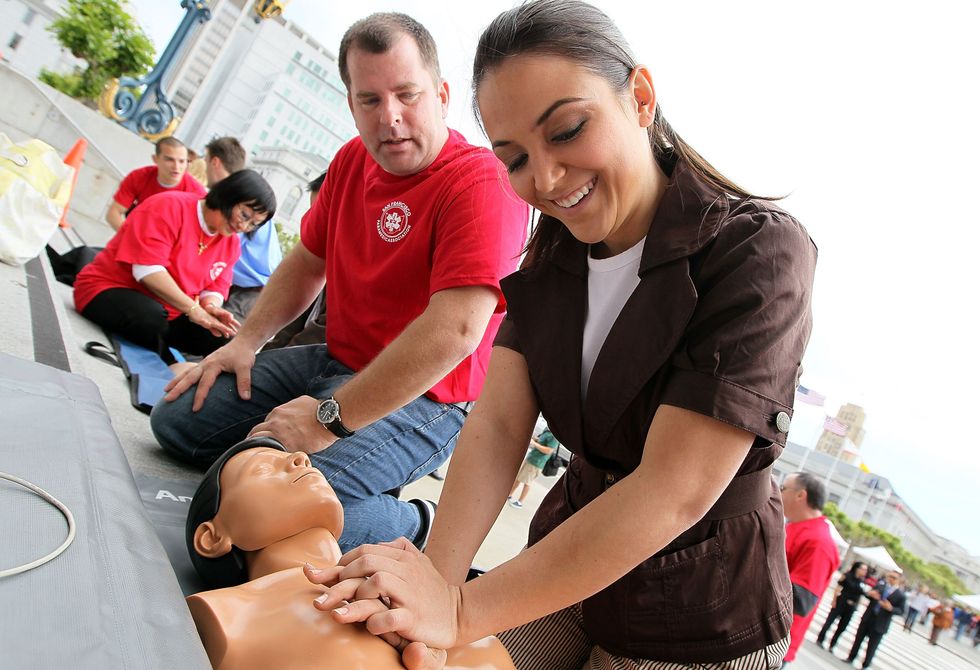 CPR may help retain some brain function for longer. Credit: Getty Images.
Dr. Parnia's latest, ongoing study looks at large numbers of Europeans and Americans who have experienced cardiac arrest and survived. "In the same way that a group of researchers might be studying the qualitative nature of the human experience of 'love,'" he said, "we're trying to understand the exact features that people experience when they go through death, because we understand that this is going to reflect the universal experience we're all going to have when we die."
One of the objectives is to observe how the brain acts and reacts during cardiac arrest, through the process of death, and during revival. How much oxygen exactly does it take to reboot the brain? How is the brain affected after revival? Learning where the lines are drawn might improve resuscitation techniques, which could save countless lives per year.
"At the same time, we also study the human mind and consciousness in the context of death," Parnia said, "to understand whether consciousness becomes annihilated or whether it continues after you've died for some period of time — and how that relates to what's happening inside the brain in real time."
For more on the scientific perspective on a near death experience, click here:
The experience of life flashing before one's eyes has been reported for well over a century, but where's the science behind it?
Mind & Brain
At the age of 16, when Tony Kofi was an apprentice builder living in Nottingham, he fell from the third story of a building. Time seemed to slow down massively, and he saw a complex series of images flash before his eyes.
As he described it, "In my mind's eye I saw many, many things: children that I hadn't even had yet, friends that I had never seen but are now my friends. The thing that really stuck in my mind was playing an instrument". Then Tony landed on his head and lost consciousness.
When he came to at the hospital, he felt like a different person and didn't want to return to his previous life. Over the following weeks, the images kept flashing back into his mind. He felt that he was "being shown something" and that the images represented his future.
Later, Tony saw a picture of a saxophone and recognized it as the instrument he'd seen himself playing. He used his compensation money from the accident to buy one. Now, Tony Kofi is one of the UK's most successful jazz musicians, having won the BBC Jazz awards twice, in 2005 and 2008.
Though Tony's belief that he saw into his future is uncommon, it's by no means uncommon for people to report witnessing multiple scenes from their past during split-second emergency situations. After all, this is where the phrase "my life flashed before my eyes" comes from.
But what explains this phenomenon? Psychologists have proposed a number of explanations, but I'd argue the key to understanding Tony's experience lies in a different interpretation of time itself.
When life flashes before our eyes
The experience of life flashing before one's eyes has been reported for well over a century. In 1892, a Swiss geologist named Albert Heim fell from a precipice while mountain climbing. In his account of the fall, he wrote is was "as if on a distant stage, my whole past life [was] playing itself out in numerous scenes".
More recently, in July 2005, a young woman called Gill Hicks was sitting near one of the bombs that exploded on the London Underground. In the minutes after the accident, she hovered on the brink of death where, as she describes it: "my life was flashing before my eyes, flickering through every scene, every happy and sad moment, everything I have ever done, said, experienced".
In some cases, people don't see a review of their whole lives, but a series of past experiences and events that have special significance to them.
Explaining life reviews
Perhaps surprisingly, given how common it is, the "life review experience" has been studied very little. A handful of theories have been put forward, but they're understandably tentative and rather vague.
For example, a group of Israeli researchers suggested in 2017 that our life events may exist as a continuum in our minds, and may come to the forefront in extreme conditions of psychological and physiological stress.
Another theory is that, when we're close to death, our memories suddenly "unload" themselves, like the contents of a skip being dumped. This could be related to "cortical disinhibition" – a breaking down of the normal regulatory processes of the brain – in highly stressful or dangerous situations, causing a "cascade" of mental impressions.
But the life review is usually reported as a serene and ordered experience, completely unlike the kind of chaotic cascade of experiences associated with cortical disinhibition. And none of these theories explain how it's possible for such a vast amount of information – in many cases, all the events of a person's life – to manifest themselves in a period of a few seconds, and often far less.
Thinking in 'spatial' time
An alternative explanation is to think of time in a "spatial" sense. Our commonsense view of time is as an arrow that moves from the past through the present towards the future, in which we only have direct access to the present. But modern physics has cast doubt on this simple linear view of time.
Indeed, since Einstein's theory of relativity, some physicists have adopted a "spatial" view of time. They argue we live in a static "block universe" in which time is spread out in a kind of panorama where the past, the present and the future co-exist simultaneously.
The modern physicist Carlo Rovelli – author of the best-selling The Order of Time – also holds the view that linear time doesn't exist as a universal fact. This idea reflects the view of the philosopher Immanuel Kant, who argued that time is not an objectively real phenomenon, but a construct of the human mind.
This could explain why some people are able to review the events of their whole lives in an instant. A good deal of previous research – including my own – has suggested that our normal perception of time is simply a product of our normal state of consciousness.
In many altered states of consciousness, time slows down so dramatically that seconds seem to stretch out into minutes. This is a common feature of emergency situations, as well as states of deep meditation, experiences on psychedelic drugs and when athletes are "in the zone".
The limits of understanding
But what about Tony Kofi's apparent visions of his future? Did he really glimpse scenes from his future life? Did he see himself playing the saxophone because somehow his future as a musician was already established?
There are obviously some mundane interpretations of Tony's experience. Perhaps, for instance, he became a saxophone player simply because he saw himself playing it in his vision. But I don't think it's impossible that Tony did glimpse future events.
If time really does exist in a spatial sense – and if it's true that time is a construct of the human mind – then perhaps in some way future events may already be present, just as past events are still present.
Admittedly, this is very difficult to make sense of. But why should everything make sense to us? As I have suggested in a recent book, there must be some aspects of reality that are beyond our comprehension. After all, we're just animals, with a limited awareness of reality. And perhaps more than any other phenomenon, this is especially true of time.

Steve Taylor, Senior Lecturer in Psychology, Leeds Beckett University
This article is republished from The Conversation under a Creative Commons license. Read the original article.
Might as well face it, you're addicted to love.
Sex & Relationships
Many writers have commented on the addictive qualities of love. Science agrees.
The reward system of the brain reacts similarly to both love and drugs
Someday, it might be possible to treat "love addiction."
Since people started writing, they've written about love. The oldest love poem known dates back to the 21st century BCE. For most of that time, writers also apparently have been of two (or more) minds about it, announcing that love can be painful, impossible to quit, or even addictive — while also mentioning how nice it is.
The idea of love as an addiction is one that is both familiar and unsettling. Surely it can't be the case that our mutual love with our partner — a thing that can produce euphoria, consumes a great deal of our time, and which we fear losing — can be compared to a drug habit? But indeed, many scientists have turned their attention to the idea of "love addiction" and how your brain on drugs might resemble your brain in love.
Love and other drugs
In a 2017 article published in the journal Philosophy, Psychiatry, & Psychology, a team of neuroethicists considered the idea that love is addicting and held the idea up to science for scrutiny.
They point out that the leading model of addiction rests on the notion of a drug causing the brain to release an unnatural level of reward chemicals, such as dopamine, effectively hijacking the brain's reward system. This phenomenon isn't strictly limited to drugs, though they are more effective at this process than other things. Rats can get a similar rush from sugar as from cocaine, and they can have terrible withdrawal symptoms when the sugar crash kicks in.
On the structural level, there is a fair amount of overlap between the parts of the brain that handle love and pair-bonding and the parts that deal with addiction and reward processing. When inside an MRI machine and asked to think about the person they love romantically, the reward centers of people's brains light up like Broadway.
Love as an addiction
These facts lead the authors to consider two ideas, dubbed the "narrow" and "broad" views of love as an addiction.
The narrow view holds that addiction is the result of abnormal brain processes that simply don't exist in non-addicts. Under this paradigm, "food-seeking or love-seeking behaviors are not truly the result of addiction, no matter how addiction-like they may outwardly appear." It could be that abnormal processes cause the brain's reward system to misfire when exposed to love and to react to it excessively.
If this model is accurate, love addiction would be a rare thing — one study puts it around five to ten percent of the population — but could be considered a disorder similar to others and caused by faulty wiring in the brain. As with other addictions, this malfunction of the reward system could lead to an inability to fully live a typical life, difficulty having healthy relationships, and a number of other negative consequences.
The broad view looks at addiction differently, perhaps even radically.
It begins with the idea that addiction exists on a spectrum of motivations. All of our appetites, including those for food and water, exist on this spectrum and activate similar parts of the brain when satisfied. We can have appetites for anything that taps into our reward system, including food, gambling, sex, drugs, and love. For most people most of the time, our appetites are fairly temperate, if recurring. I might be slightly "addicted" to food — I do need some a few times per day — but that "addiction" doesn't have any negative effects on my health.
An appetite for cocaine, however, is rarely temperate and usually dangerous. Likewise, a person's appetite for love could reach addiction levels, and a person could be considered "hooked" on relationships (or on a particular person). This would put love addiction at the extreme end of the spectrum.
None of this is to say that the authors think that love is bad for you just because it can resemble an addiction. Love addiction is not the same as cocaine addiction at the neurological level: important differences, like how long it takes for the desire for another "hit" to occur, do exist. Rather, the authors see this as an opportunity to reconsider our approach to addiction in general and to think about how we can help the heartsick when they just can't seem to get over their last relationship.
Is "love addiction" a treatable disorder?
Hypothetically, a neurological basis for an addiction to love could point toward interventions that "correct" for it. If the narrow view of addiction is accurate, perhaps some people will be able to seek treatment for love addiction in the same way that others seek help to quit smoking. If the broad view of addiction is correct, the treatment of love addiction would be unlikely as it may be difficult to properly identify where the cutoff of acceptability on a spectrum should be.
Either way, since love is generally held in high regard by all cultures and doesn't quite seem to be in the same category as a bad cocaine habit in terms of social undesirability, the authors doubt we'll be treating anyone for "love addiction" anytime soon.
Politics & Current Affairs
A brief passage from a recent UN report describes what could be the first-known case of an autonomous weapon, powered by artificial intelligence, killing in the battlefield.
Scroll down to load more…