15 signs you are smarter than average
A number of scientific studies find the traits shared by intelligent people.
14 June, 2016
A thought-provoking list was published by Business Insider that summarizes some science-based commonalities between smart people. Certainly, this is the perfect place to mention that correlation doesn't imply causation. So don't necessarily run out there and get a cat to boost your IQ. Still this information that was gleaned from various studies rings true in many ways.
---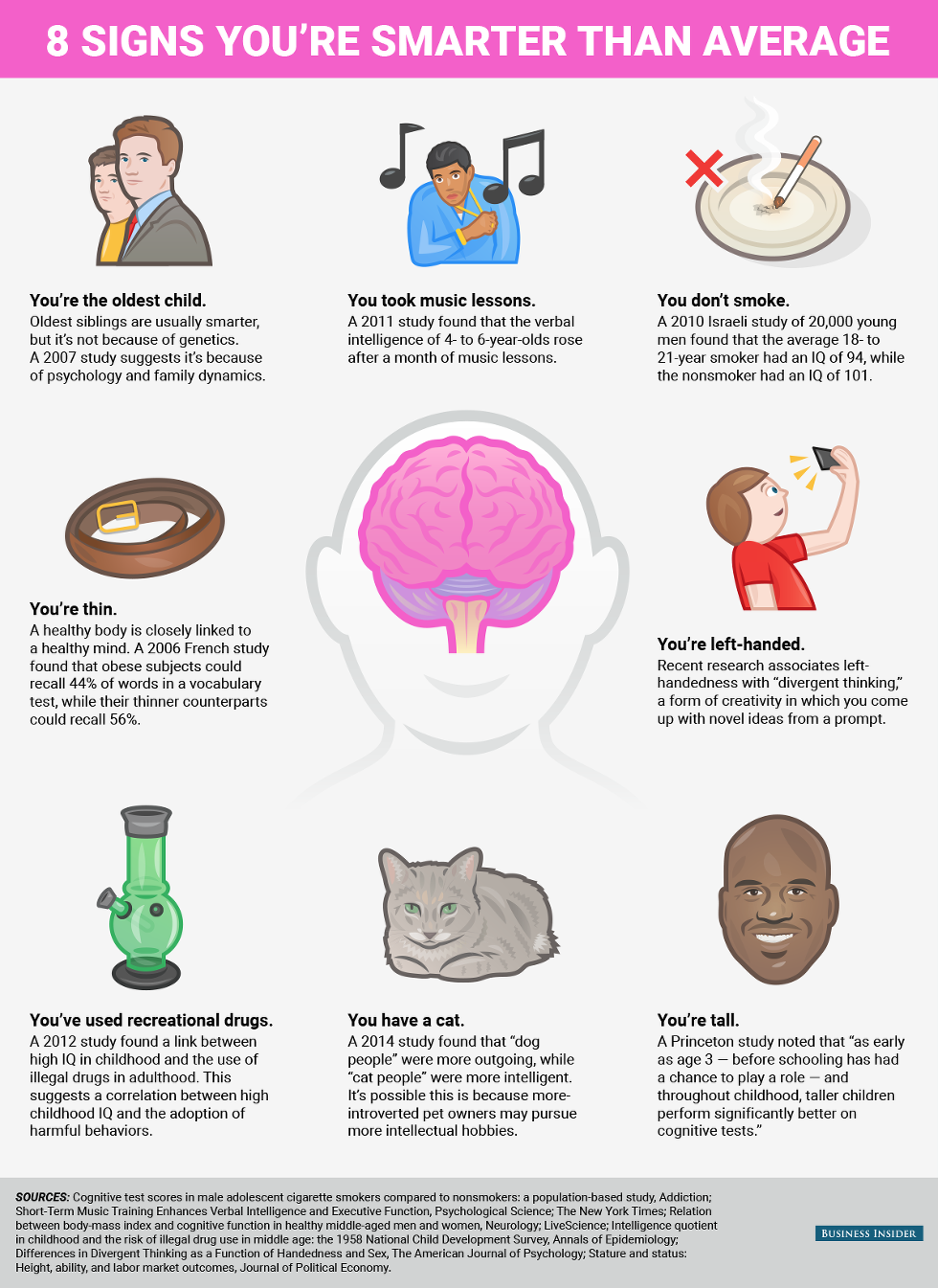 And here are another 7 signs, according to various scientific studies:
What points to intelligence is being a night owl. If you stay up late to do work (not to go out drinking), you are likely to have a higher IQ. Studies have shown that night owls have higher IQs than the much-ballyhooed morning people.
You might also be an introvert. Many introverts can have social anxieties and don't rush to speak. This can be a sign of thinking things over, an intelligence trait. The majority of gifted kids are introverts.
Another sign of possible smarts is being breastfed. Indeed, some research points to breastfed babies exhibiting higher IQs and having more success later in life.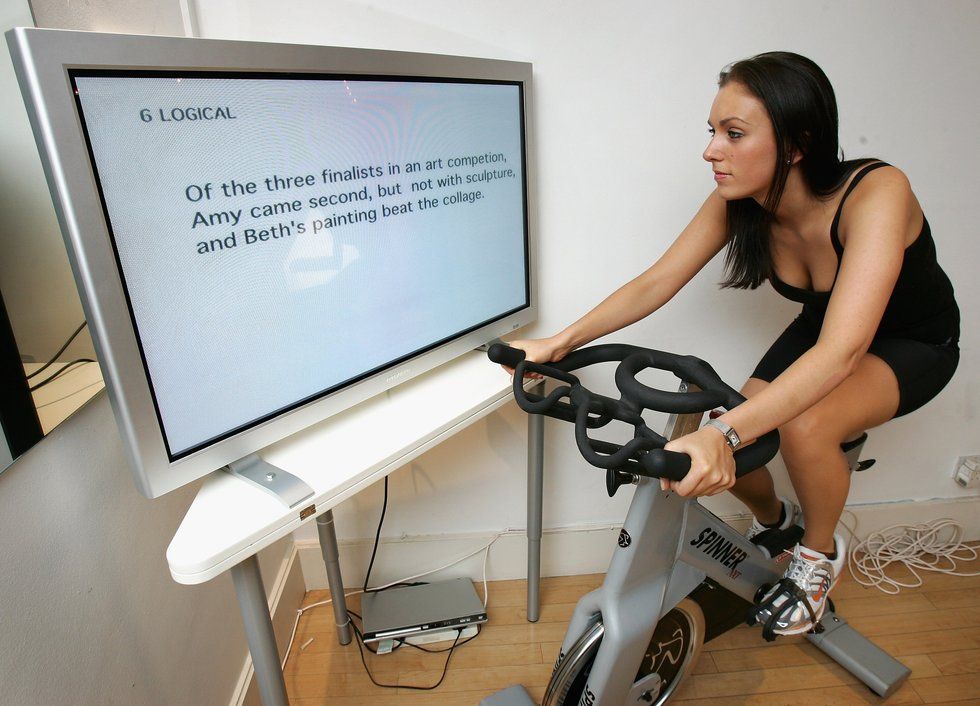 Other things to watch out for to validate your smartness (while trying to stay humble):
Chances are, you are also not religious as several studies pointed to atheists being more intelligent than believers.
Learning to read early on has also been shown to be a predictor of higher scores on cognitive tests by this study.
Being funny is another indicator of intelligence (and being sexy). In yet one more study, students who made funnier jokes were also smarter.
On the flip side, it's been shown that teenagers with higher IQs tended to be virgins in high school. Not too surprising, is it?
What can 3D printing do for medicine? The "sky is the limit," says Northwell Health researcher Dr. Todd Goldstein.
Northwell Health
Sponsored by Northwell Health
Medical professionals are currently using 3D printers to create prosthetics and patient-specific organ models that doctors can use to prepare for surgery.
Eventually, scientists hope to print patient-specific organs that can be transplanted safely into the human body.
Northwell Health, New York State's largest health care provider, is pioneering 3D printing in medicine in three key ways.
Neuroscience is working to conquer some of the human body's cruelest conditions: Paralysis, brain disease, and schizophrenia.
Videos
Neuroscience and engineering are uniting in mind-blowing ways that will drastically improve the quality of life for people with conditions like epilepsy, paralysis or schizophrenia.
Researchers have developed a brain-computer interface the size of a baby aspirin that can restore mobility to people with paralysis or amputated limbs. It rewires neural messages from the brain's motor cortex to a robotic arm, or reroutes it to the person's own muscles.
Deep brain stimulation is another wonder of neuroscience that can effectively manage brain conditions like epilepsy, Parkinson's, and may one day mitigate schizophrenia so people can live normal, independent lives.
As Game of Thrones ends, a revealing resolution to its perplexing geography.
Strange Maps
The fantasy world of Game of Thrones was inspired by real places and events.
But the map of Westeros is a good example of the perplexing relation between fantasy and reality.
Like Britain, it has a Wall in the North, but the map only really clicks into place if you add Ireland.
A recent study gives new meaning to the saying "fake it 'til you make it."
Pixabay
Surprising Science
The study involves four experiments that measured individuals' socioeconomic status, overconfidence and actual performance.
Results consistently showed that high-class people tend to overestimate their abilities.
However, this overconfidence was misinterpreted as genuine competence in one study, suggesting overestimating your abilities can have social advantages.
Big think's weekly newsletter.
Get smarter faster from the comfort of your inbox.
See our newsletter privacy policy
here
Most Popular
Most Recent
Big think's weekly newsletter.
Get smarter faster from the comfort of your inbox.
See our newsletter privacy policy
here
© Copyright 2007-2019 & BIG THINK, BIG THINK EDGE,
SMARTER FASTER trademarks owned by The Big Think, Inc. All rights reserved.
//This will actually fire event. Should be called after consent was verifed