15 signs you are smarter than average
A number of scientific studies find the traits shared by intelligent people.
14 June, 2016
A thought-provoking list was published by Business Insider that summarizes some science-based commonalities between smart people. Certainly, this is the perfect place to mention that correlation doesn't imply causation. So don't necessarily run out there and get a cat to boost your IQ. Still this information that was gleaned from various studies rings true in many ways.
---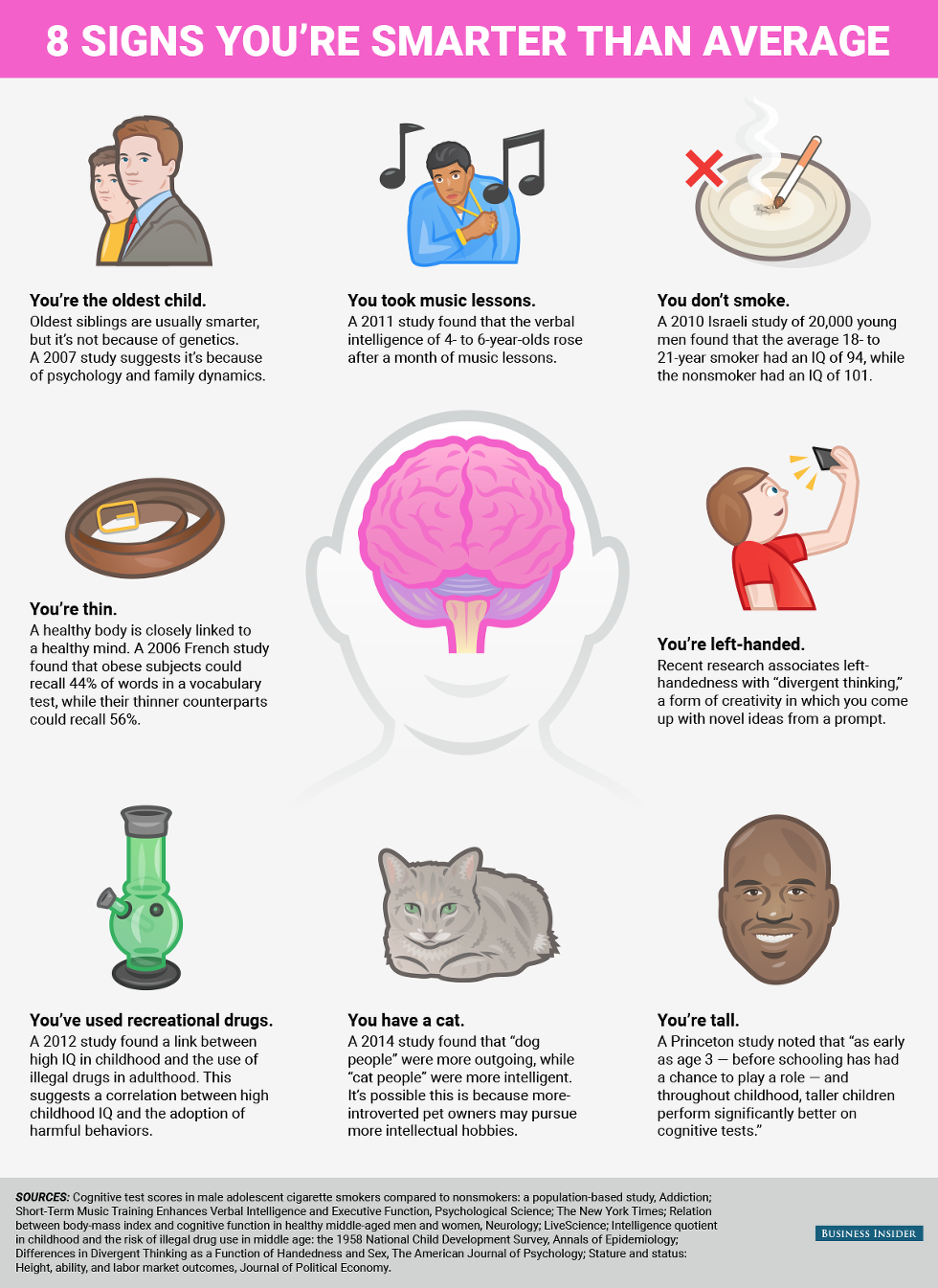 And here are another 7 signs, according to various scientific studies:
What points to intelligence is being a night owl. If you stay up late to do work (not to go out drinking), you are likely to have a higher IQ. Studies have shown that night owls have higher IQs than the much-ballyhooed morning people.
You might also be an introvert. Many introverts can have social anxieties and don't rush to speak. This can be a sign of thinking things over, an intelligence trait. The majority of gifted kids are introverts.
Another sign of possible smarts is being breastfed. Indeed, some research points to breastfed babies exhibiting higher IQs and having more success later in life.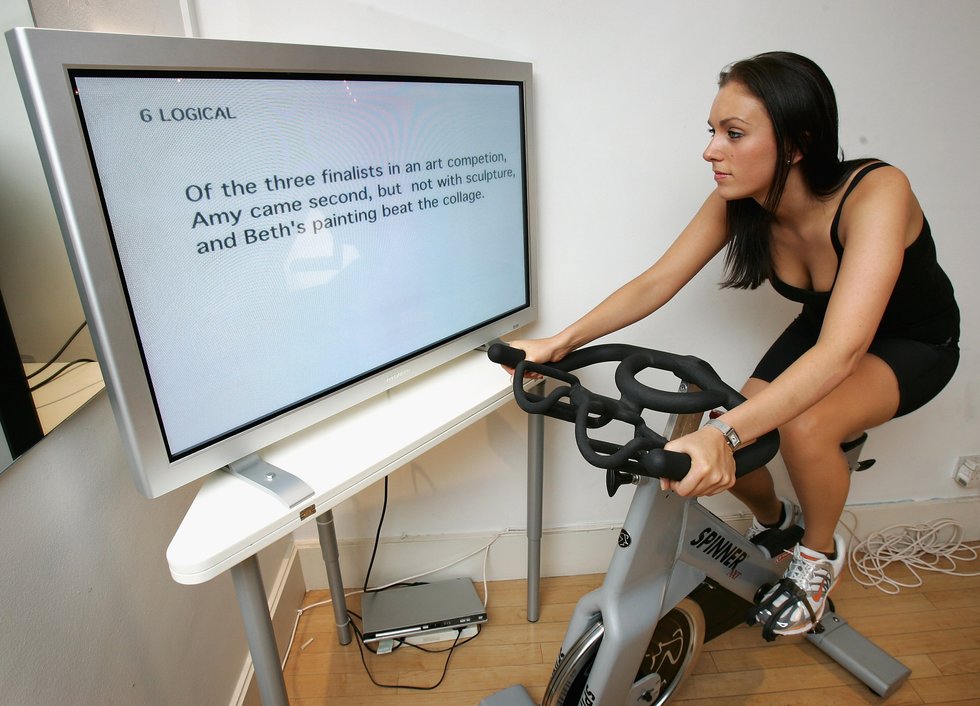 Other things to watch out for to validate your smartness (while trying to stay humble):
Chances are, you are also not religious as several studies pointed to atheists being more intelligent than believers.
Learning to read early on has also been shown to be a predictor of higher scores on cognitive tests by this study.
Being funny is another indicator of intelligence (and being sexy). In yet one more study, students who made funnier jokes were also smarter.
On the flip side, it's been shown that teenagers with higher IQs tended to be virgins in high school. Not too surprising, is it?
Lumina Foundation is partnering with Big Think to unearth the next large-scale, rapid innovation in post-high school education. Enter the competition here!
"I should be as happy as I'm ever going to be right now, but I'm not. Is this it?"
Personal Growth
The life choices that had led me to be sitting in a booth underneath a banner that read "Ask a Philosopher" – at the entrance to the New York City subway at 57th and 8th – were perhaps random but inevitable.

Researchers believe that the practice of sleeping through the whole night didn't really take hold until just a few hundred years ago.
The Bed by Henri de Toulouse-Lautrec.
Surprising Science
She was wide awake and it was nearly two in the morning. When asked if everything was alright, she said, "Yes." Asked why she couldn't get to sleep she said, "I don't know." Neuroscientist Russell Foster of Oxford might suggest she was exhibiting "a throwback to the bi-modal sleep pattern." Research suggests we used to sleep in two segments with a period of wakefulness in-between.
The assumption "that without memory, there can be no self" is wrong, say researchers.
Photo credit: Darren Hauck / Getty Images
Mind & Brain
In the past when scholars have reflected on the psychological impact of dementia they have frequently referred to the loss of the "self" in dramatic and devastating terms, using language such as the "unbecoming of the self" or the "disintegration" of the self. In a new review released as a preprint at PsyArXiv, an international team of psychologists led by Muireann Irish at the University of Sydney challenge this bleak picture which they attribute to the common, but mistaken, assumption "that without memory, there can be no self" (as encapsulated by the line from Hume: "Memory alone… 'tis to be considered… as the source of personal identity").
Big think's weekly newsletter.
Get smarter faster from the comfort of your inbox.
See our newsletter privacy policy
here
Most Popular
Most Recent
Big think's weekly newsletter.
Get smarter faster from the comfort of your inbox.
See our newsletter privacy policy
here
© Copyright 2007-2018 & BIG THINK, BIG THINK EDGE,
SMARTER FASTER trademarks owned by The Big Think, Inc. All rights reserved.