Breakthrough treatment may cure 50% of all cases of blindness
Half of all blindness in humans is due to macular degeneration. There looks to be a cure.
22 March, 2018
Macular degeneration, an age-related condition that results eventually in blindness, has been successfully treated in two elderly patients in the United Kingdom.
---
The breakthrough happened using a form of stem cell treatment, and the result has millions hoping for a treatment and cure to be ready for deployment to the general population sooner rather than later. 
The eye disease is responsible for half of all cases of blindness worldwide. The culprit? Cells behind the light-sensitive rods and cones that make up the retina begin break down; "retinal pigment epithelium," it's called. That layer of cells both removes waste and transports nutrients. When they begin to fail, materials that build up kill surrounding cells.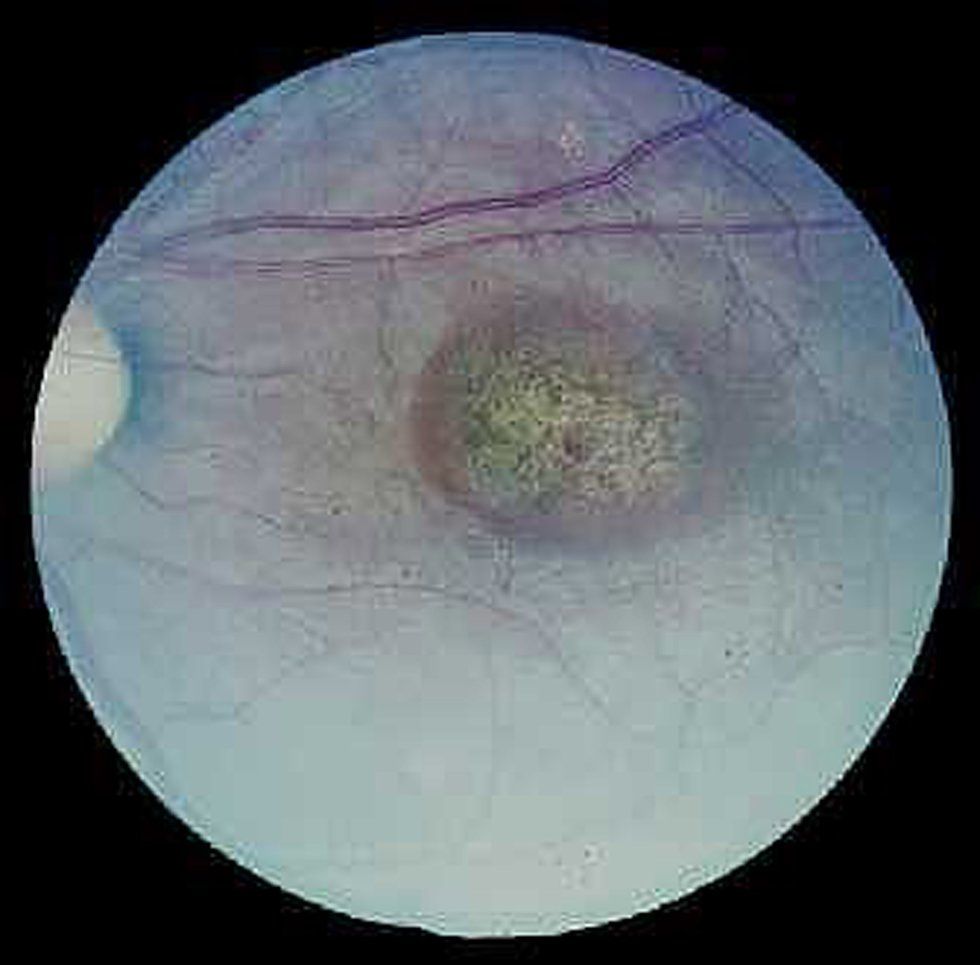 Over time, the degeneration causes a blind spot that starts to interfere with vision; this begins around age 50 for those afflicted and it gradually gets worse. 
The position of the blind spots are in a tiny area called the macula, which interprets fine details in our vision; the more spots, the less detail we can see. 
Recognizing human faces, watching television, using computers and phones, and even reading are compromised. 
Two other therapies for this condition, one involving injections—with a needle... directly into the eye—and one involving inserting a virus into the eye, both have various limitations, so this particular therapy shows great promise. 
It works like this: A patch of embryonic stem cells specifically engineered and measuring just 40 microns thick and 4x6 mm wide, is inserted into the retina and begins to repair the damage. 
"In the months before the operation, my sight was really poor and I couldn't see anything out of my right eye," 86-year-old Douglas Waters, one of the test subjects, told the BBC. 
"It's brilliant what the team have done and I feel so lucky to have been given my sight back." He can now read a newspaper again.
Ophthalmologist Pete Coffey from the University College London's Institute of Ophthalmology sees optimism in the tests. "We hope this will lead to an affordable 'off-the-shelf' therapy that could be made available to NHS patients within the next five years." 
It will be tested next in eight subjects to see how they do. Predictions are that, if successful, this treatment will be available in five years. 
Step inside the unlikely friendship of a former ACLU president and an ultra-conservative Supreme Court Justice.

Sponsored by Charles Koch Foundation
Former president of the ACLU Nadine Strossen and Supreme Court Justice Antonin Scalia were unlikely friends. They debated each other at events all over the world, and because of that developed a deep and rewarding friendship – despite their immense differences.
Scalia, a famous conservative, was invited to circles that were not his "home territory", such as the ACLU, to debate his views. Here, Strossen expresses her gratitude and respect for his commitment to the exchange of ideas.
"It's really sad that people seem to think that if you disagree with somebody on some issues you can't be mutually respectful, you can't enjoy each other's company, you can't learn from each other and grow in yourself," says Strossen.
The opinions expressed in this video do not necessarily reflect the views of the Charles Koch Foundation, which encourages the expression of diverse viewpoints within a culture of civil discourse and mutual respect.
Learn how to redesign your job for maximum reward.
Videos
Broaching the question "What is my purpose?" is daunting – it's a grandiose idea, but research can make it a little more approachable if work is where you find your meaning. It turns out you can redesign your job to have maximum purpose.
There are 3 ways people find meaning at work, what Aaron Hurst calls the three elevations of impact. About a third of the population finds meaning at an individual level, from seeing the direct impact of their work on other people. Another third of people find their purpose at an organizational level. And the last third of people find meaning at a social level.
"What's interesting about these three elevations of impact is they enable us to find meaning in any job if we approach it the right way. And it shows how accessible purpose can be when we take responsibility for it in our work," says Hurst.
Erik Verlinde has been compared to Einstein for completely rethinking the nature of gravity.
Photo by Willeke Duijvekam
Surprising Science
The Dutch physicist Erik Verlinde's hypothesis describes gravity as an "emergent" force not fundamental.
The scientist thinks his ideas describe the universe better than existing models, without resorting to "dark matter".
While some question his previous papers, Verlinde is reworking his ideas as a full-fledged theory.
TuSimple, an autonomous trucking company, has also engaged in test programs with the United States Postal Service and Amazon.
Technology & Innovation
This week, UPS announced that it's working with autonomous trucking startup TuSimple on a pilot project to deliver cargo in Arizona using self-driving trucks.
UPS has also acquired a minority stake in TuSimple.
TuSimple hopes its trucks will be fully autonomous — without a human driver — by late 2020, though regulatory questions remain.