Google Wants to Take the Steering Wheel out of Its Autonomous Cars, Doesn't Trust Humans
Robots could be considered legal drivers in the United States. This means human occupants inside the vehicle wouldn't require a valid license in order to ride inside — the software would be the vehicle's legal "driver."
Natalie Shoemaker
Natalie has been writing professionally for about 6 years. After graduating from Ithaca College with a degree in Feature Writing, she snagged a job at PCMag.com where she had the opportunity to review all the latest consumer gadgets. Since then she has become a writer for hire, freelancing for various websites. In her spare time, you may find her riding her motorcycle, reading YA novels, hiking, or playing video games. Follow her on Twitter: @nat_schumaker
12 February, 2016
---
Robots could be considered legal drivers in the United States. This means human occupants inside the vehicle wouldn't require a valid license in order to ride inside — the software would be the vehicle's legal "driver."
Late last year, Google submitted a proposal to the National Highway Traffic Safety Administration (NHTSA) for an autonomous car that has "no need for a human driver."
The NHTSA responded this month to Google's request in a letter, reported on by Reuters, which said, "NHTSA will interpret 'driver' in the context of Google's described motor vehicle design as referring to the (self-driving system), and not to any of the vehicle occupants. We agree with Google its (self-driving car) will not have a 'driver' in the traditional sense that vehicles have had drivers during the last more than 100 years."
Robots make people skittish; the idea of taking control away from a person and entrusting their life to a piece of software is unsettling to some. However, public opinion may have won in California, as the government is considering a ban on the use of unmanned cars before they've even come on the market.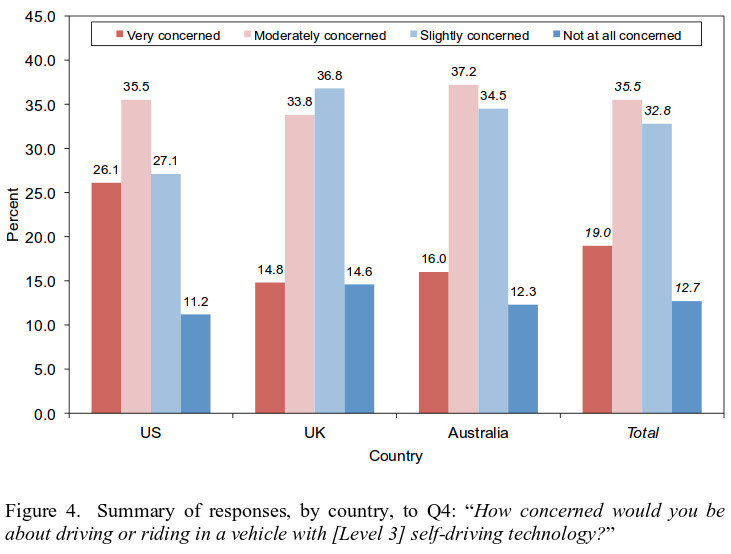 "Safety is our highest priority and primary motivator as we do this," Google spokesman Johnny Luu wrote in a statement. "We're gravely disappointed that California is already writing a ceiling on the potential for fully self-driving cars to help all of us who live here."
Brad Templeton, a software architect, civil rights advocate, and entrepreneur, pointed out in his blog, "In the normal history of car safety regulation, technologies are built and deployed by vendors and are usually on the road for decades before they get regulated, but people are so afraid of robots that this normal approach may not happen here."
There are a lot of legal and moral questions surrounding autonomous vehicles. Should manufacturers notify passengers about the car's moral compass (e.g., would the AI crash the car if it meant saving a group of pedestrians)? And if the car did crash, who's at fault?
"We're going to need new kinds of laws that deal with the consequences of well-intentioned autonomous actions that robots take," says Jerry Kaplan, who teaches Impact of Artificial Intelligence in the Computer Science Department at Stanford University.
When autonomous cars do become the popular mode of transportation, it's likely we'll see more benefits come out of this adoption than tragedy. Drunk drivers would become a non-issue; the elderly would become independent; and the environment would benefit from more efficient driving.
According to the NHTSA letter, Google has expressed "concern that providing human occupants of the vehicle with mechanisms to control things like steering, acceleration, braking ... could be detrimental to safety because the human occupants could attempt to override the (self-driving system's) decisions."
"I think 100 years from now, people will look back and say, 'Really? People used to drive their cars? What are they, insane?' Humans are the worst control system to put in front of a car," says Peter H. Diamandis, the chairman and CEO of the XPRIZE Foundation.
***
Photo Credit: NOAH BERGER / Stringer / Getty
Graph courtesy of UMichigan study: A survey of public opinion about autonomous and self-driving vehicles in the U.S., the U.K., and Australia.
Related Articles
Why self-control makes your life better, and how to get more of it.
Buddhist monks of all nations mediate in Thailand. Monks are well known for their self-discipline and restrictive lifestyle. Is it possible that this leads them to happiness?
(Photo by Geem Drake/SOPA Images/LightRocket via Getty Images)

Personal Growth
Research demonstrates that people with higher levels of self-control are happier over both the short and long run.
Higher levels of self-control are correlated with educational, occupational, and social success.
It was found that the people with the greatest levels of self-control avoid temptation rather than resist it at every turn.
It turns out the human scalp has an olfactory receptor that seems to play a crucial role in regulating hair follicle growth and death.
Surprising Science
Scientists treated scalp tissue with a chemical that mimics the odor of sandalwood.
This chemical bound to an olfactory receptor in the scalp and stimulated hair growth.
The treatment could soon be available to the public.
The best self-directed learners use these seven habits to improve their knowledge and skills in any subject.
(Photo by Peter Cade/Getty Images)
Personal Growth
Bill Gates, Mark Zuckerberg, and Ellen DeGeneres all dropped out of college, yet they became leaders in their fields. Their secret? Self-directed learning.
Self-directed learning can help people expand their knowledge, gain new skills, and improve upon their liberal education.
Following habits like Benjamin Franklin's five-hour rule, the 80/20 rule, and SMART goals can help self-directed learners succeed in their pursuits.
Big think's weekly newsletter.
Get smarter faster from the comfort of your inbox.
See our newsletter privacy policy
here
Most Popular
Most Recent
Big think's weekly newsletter.
Get smarter faster from the comfort of your inbox.
See our newsletter privacy policy
here
© Copyright 2007-2018 & BIG THINK, BIG THINK EDGE,
SMARTER FASTER trademarks owned by The Big Think, Inc. All rights reserved.