Google Wants to Take the Steering Wheel out of Its Autonomous Cars, Doesn't Trust Humans
Robots could be considered legal drivers in the United States. This means human occupants inside the vehicle wouldn't require a valid license in order to ride inside — the software would be the vehicle's legal "driver."
12 February, 2016
---
Robots could be considered legal drivers in the United States. This means human occupants inside the vehicle wouldn't require a valid license in order to ride inside — the software would be the vehicle's legal "driver."
Late last year, Google submitted a proposal to the National Highway Traffic Safety Administration (NHTSA) for an autonomous car that has "no need for a human driver."
The NHTSA responded this month to Google's request in a letter, reported on by Reuters, which said, "NHTSA will interpret 'driver' in the context of Google's described motor vehicle design as referring to the (self-driving system), and not to any of the vehicle occupants. We agree with Google its (self-driving car) will not have a 'driver' in the traditional sense that vehicles have had drivers during the last more than 100 years."
Robots make people skittish; the idea of taking control away from a person and entrusting their life to a piece of software is unsettling to some. However, public opinion may have won in California, as the government is considering a ban on the use of unmanned cars before they've even come on the market.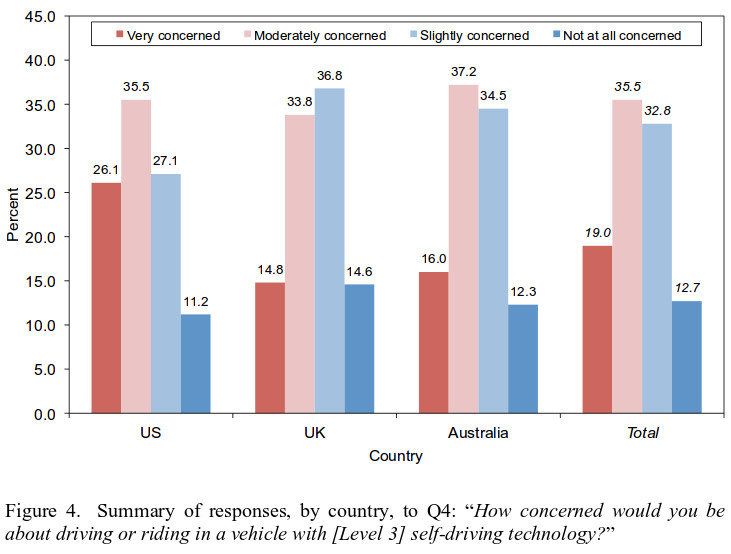 "Safety is our highest priority and primary motivator as we do this," Google spokesman Johnny Luu wrote in a statement. "We're gravely disappointed that California is already writing a ceiling on the potential for fully self-driving cars to help all of us who live here."
Brad Templeton, a software architect, civil rights advocate, and entrepreneur, pointed out in his blog, "In the normal history of car safety regulation, technologies are built and deployed by vendors and are usually on the road for decades before they get regulated, but people are so afraid of robots that this normal approach may not happen here."
There are a lot of legal and moral questions surrounding autonomous vehicles. Should manufacturers notify passengers about the car's moral compass (e.g., would the AI crash the car if it meant saving a group of pedestrians)? And if the car did crash, who's at fault?
"We're going to need new kinds of laws that deal with the consequences of well-intentioned autonomous actions that robots take," says Jerry Kaplan, who teaches Impact of Artificial Intelligence in the Computer Science Department at Stanford University.
When autonomous cars do become the popular mode of transportation, it's likely we'll see more benefits come out of this adoption than tragedy. Drunk drivers would become a non-issue; the elderly would become independent; and the environment would benefit from more efficient driving.
According to the NHTSA letter, Google has expressed "concern that providing human occupants of the vehicle with mechanisms to control things like steering, acceleration, braking ... could be detrimental to safety because the human occupants could attempt to override the (self-driving system's) decisions."
"I think 100 years from now, people will look back and say, 'Really? People used to drive their cars? What are they, insane?' Humans are the worst control system to put in front of a car," says Peter H. Diamandis, the chairman and CEO of the XPRIZE Foundation.
***
Photo Credit: NOAH BERGER / Stringer / Getty
Graph courtesy of UMichigan study: A survey of public opinion about autonomous and self-driving vehicles in the U.S., the U.K., and Australia.
Step inside the unlikely friendship of a former ACLU president and an ultra-conservative Supreme Court Justice.

Sponsored by Charles Koch Foundation
Former president of the ACLU Nadine Strossen and Supreme Court Justice Antonin Scalia were unlikely friends. They debated each other at events all over the world, and because of that developed a deep and rewarding friendship – despite their immense differences.
Scalia, a famous conservative, was invited to circles that were not his "home territory", such as the ACLU, to debate his views. Here, Strossen expresses her gratitude and respect for his commitment to the exchange of ideas.
"It's really sad that people seem to think that if you disagree with somebody on some issues you can't be mutually respectful, you can't enjoy each other's company, you can't learn from each other and grow in yourself," says Strossen.
The opinions expressed in this video do not necessarily reflect the views of the Charles Koch Foundation, which encourages the expression of diverse viewpoints within a culture of civil discourse and mutual respect.
Learn how to redesign your job for maximum reward.
Videos
Broaching the question "What is my purpose?" is daunting – it's a grandiose idea, but research can make it a little more approachable if work is where you find your meaning. It turns out you can redesign your job to have maximum purpose.
There are 3 ways people find meaning at work, what Aaron Hurst calls the three elevations of impact. About a third of the population finds meaning at an individual level, from seeing the direct impact of their work on other people. Another third of people find their purpose at an organizational level. And the last third of people find meaning at a social level.
"What's interesting about these three elevations of impact is they enable us to find meaning in any job if we approach it the right way. And it shows how accessible purpose can be when we take responsibility for it in our work," says Hurst.
Erik Verlinde has been compared to Einstein for completely rethinking the nature of gravity.
Photo by Willeke Duijvekam
Surprising Science
The Dutch physicist Erik Verlinde's hypothesis describes gravity as an "emergent" force not fundamental.
The scientist thinks his ideas describe the universe better than existing models, without resorting to "dark matter".
While some question his previous papers, Verlinde is reworking his ideas as a full-fledged theory.
TuSimple, an autonomous trucking company, has also engaged in test programs with the United States Postal Service and Amazon.
Technology & Innovation
This week, UPS announced that it's working with autonomous trucking startup TuSimple on a pilot project to deliver cargo in Arizona using self-driving trucks.
UPS has also acquired a minority stake in TuSimple.
TuSimple hopes its trucks will be fully autonomous — without a human driver — by late 2020, though regulatory questions remain.