The Birth Control of the Future Will Be for Everyone
Scientists at UC Berkeley could change the focus of the birth control debate, thanks to a discovery about sperm. And now that they know how it kicks into gear, they can make birth control for men.
Scientists at UC Berkeley could change the focus of the birth control debate.
29 March, 2016
---
Scientists at UC Berkeley could change the focus of the birth control debate.
Sperm cells use a newly discovered mechanism to fertilize female eggs.
Drugs that target this mechanism could create unisex birth control.
Birth control is now a political issue. While conservatives fight to deny women access to it, more women advocate for and educate about it. Yet, one thing that gets forgotten in the furor is the importance of men -- or, more accurately, their sperm.
Spermatozoon - the technical name for active sperm - are the smallest cells in the human body. And even though they're that small, they do a big job. They fertilize eggs inside a woman's ovaries, beginning the creation of human life. Most methods of birth control focus on preventing sperm from doing that, whether by stopping fertilization or preventing implantation of the fertilized egg. Scientists designed birth control to do that because that was the earliest part of the reproductive process they could study. The trigger that causes a sperm to fertilize an egg remained a mystery. Until now.
Researchers at UC Berkeley just identified that trigger. It's called ABHD2 and it makes all the difference between active and inactive sperm. Most of the time sperm swim lazily, wiggling their tails from side to side like sleepy fish. But once a woman's egg releases the hormone progesterone and indicates that it's ready for fertilization, the sperm snap into action. Literally. They power toward that egg like a rocket, and the boost comes from the protein receptor ABHD2.  
Thousands of those receptors are located on the sperm tail, and all of them need to be triggered by progesterone in order to boost the sperm. No boost, no fertilization. "If the receptor protein doesn't recognize progesterone, [the sperm] would be infertile," said Melissa Miller, lead author of the paper published in Science. "This gives us an understanding of another pathway that is involved in human sperm activity.
As minute as this sounds, it's incredibly important. "Sperm may be to blame in half of all cases of infertile couples," writes Berkeley. "Little is known about the many molecular steps involved in the production of sperm and its interactions with the egg." Given that doctors are unable to determine the cause of 80 percent of male infertility cases, this understanding of sperm behavior can hopefully shed more light on the process. Specifically, the team hopes to use ABHD2 in one of two ways:
identifying male fertility patterns
turning off its attraction to progesterone to inhibit female pregnancy
If ABHD2 can do both of those things, that would make it the very first unisex birth control -- and depoliticize it. "We have an actual target for unisex contraceptive development," Miller says. "If you can stop progesterone from inducing a power stroke, sperm are not going to be able to reach or penetrate the oocyte."
Miller and her fellow researchers were able to identify the protein receptor and its actions by putting electrodes on a sperm's tail. Those electrodes allowed the team to observe and record the sperm's reactions to hormones. That helped them observe the calcium channel CatSper and notice that it was activated by progesterone. "Progesterone unlocks the channel gate," Berkeley explains in a release, "letting electrically charged calcium atoms flood into the cell. This leads to a biochemical cascade that readies the sperm cell for its last-ditch effort to fertilize the oocyte." ABHD2 binds to the progesterone and triggers that last-ditch effort.
With all this knowledge of ABHD2, and given that cells in other parts of the body also release progesterone, Berkeley researcher Polina Lishko explained the team's next steps this way:
"Now that we know the players, the next step is to look in other tissues that express these proteins to see whether progesterone acts on them in a similar manner to affect pain threshold adjustment in pain sensing neurons, surfactant production in the lungs or the excessive smooth muscle contractions found in asthma. This may be a universal pathway in all cells."
It's only a matter of time before researchers shed more light on male fertility and use it to create a unisex contraceptive. And once we have birth control that impacts sperm, the tone of the debate will change and we'll come up with better options for everyone.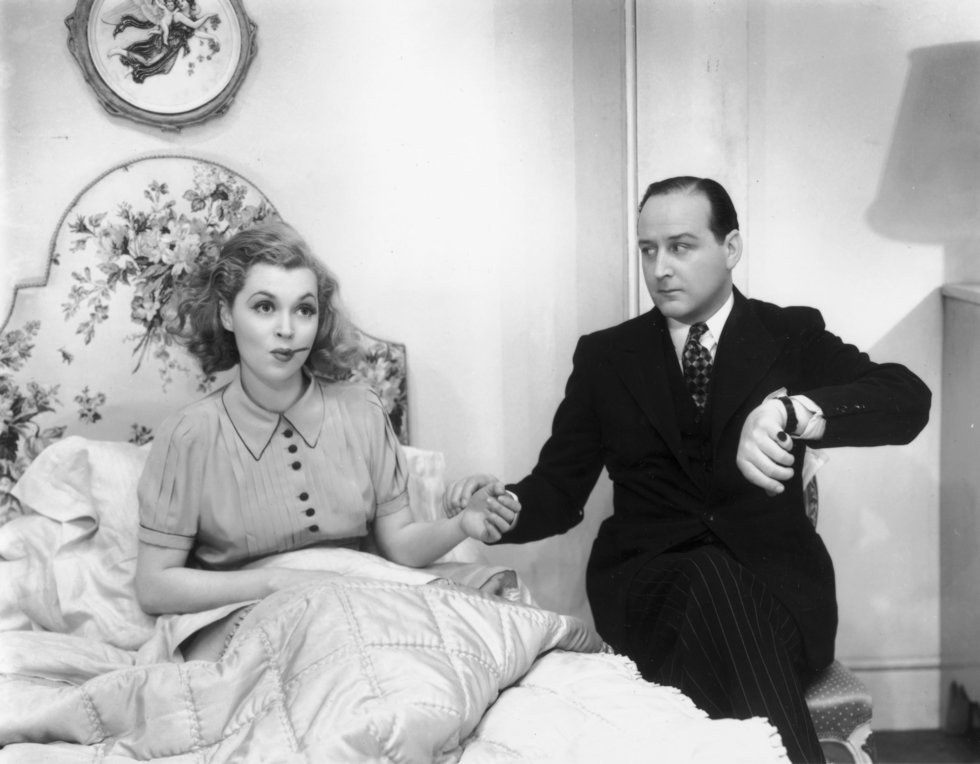 Swipe right to make the connections that could change your career.
Getty Images
Sponsored
Swipe right. Match. Meet over coffee or set up a call.
No, we aren't talking about Tinder. Introducing Shapr, a free app that helps people with synergistic professional goals and skill sets easily meet and collaborate.
Research by neuroscientists at MIT's Picower Institute for Learning and Memory helps explain how the brain regulates arousal.
Photo by CHARLY TRIBALLEAU / AFP/ Getty Images
Mind & Brain
The big day has come: You are taking your road test to get your driver's license. As you start your mom's car with a stern-faced evaluator in the passenger seat, you know you'll need to be alert but not so excited that you make mistakes. Even if you are simultaneously sleep-deprived and full of nervous energy, you need your brain to moderate your level of arousal so that you do your best.
A disturbing interview given by a KGB defector in 1984 describes America of today and outlines four stages of mass brainwashing used by the KGB.
Politics & Current Affairs
Bezmenov described this process as "a great brainwashing" which has four basic stages.
The first stage is called "demoralization" which takes from 15 to 20 years to achieve.
According to the former KGB agent, that is the minimum number of years it takes to re-educate one generation of students that is normally exposed to the ideology of its country.
Big think's weekly newsletter.
Get smarter faster from the comfort of your inbox.
See our newsletter privacy policy
here
Most Popular
Most Recent
Big think's weekly newsletter.
Get smarter faster from the comfort of your inbox.
See our newsletter privacy policy
here
© Copyright 2007-2018 & BIG THINK, BIG THINK EDGE,
SMARTER FASTER trademarks owned by The Big Think, Inc. All rights reserved.