This Is Your Brain During Orgasm
If you ever want to make even the most cosmopolitan of your friends speechless, telling them you have volunteered to travel to Newark, New Jersey, so you can masturbate to orgasm in an fMRI is a great way to start. Once they overcome the shock, chances are they will start to ask questions. Most I was able to answer.
Author of Dirty Minds: How Our Brains Influence Love, Sex, and Relationships
Kayt is a member of the American Society of Journalists and Authors (ASJA), the Author's Guild and the National Association of Science Writers (NASW). She has recently returned to the United States after living abroad for six years and has just published her first book, DIRTY MINDS: HOW OUR BRAINS INFLUENCE LOVE, SEX AND RELATIONSHIPS, an exploration of the neurobiology of love (Free Press, 2012).
Kayt Sukel's writing credits include personal essays in the Washington Post, American Baby, the Bark, USAToday, Literary Mama and the Christian Science Monitor as well as articles on a variety of subjects for the Atlantic Monthly, Parenting, Cerebrum, BrainWork and American Baby magazines. She blogs regularly about traveling on the Lowell Thomas Travel Journalism Award winning travel blog, Travel Savvy Mom; and science, love and life at the Houston Chronicle's Hearts and Minds blog.
You can often find her oversharing on Twitter as @kaytsukel.
13 February, 2012
Editor's Note 2/14: In honor of Valentine's Day, we're reposting this piece from Kayt Sukel, a favorite among Big Thinkers. Enjoy!
---
Editor's Note 1/22: A writer by trade, Kayt Sukel volunteered to masturbate in an MRI scanner for science. The point of the study? Neuroscientist Barry Komisaruk and sex therapist Nan Wise wanted to know what exactly goes on in the brain when a woman orgasms. Could the sensory cortex be activated by thought alone, they wondered, opening doors for treatments for people unable to orgasm through genital stimulation? This guest post is an excerpt from Sukel's just-released Dirty Minds: How Our Brains Influence Love, Sex, and Relationships.

What's the Big Idea?
If you ever want to make even the most cosmopolitan of your friends speechless, telling them you have volunteered to travel to Newark, New Jersey, so you can masturbate to orgasm in an fMRI is a great way to start.
Once they overcome the shock, chances are they will start to ask questions. Most I was able to answer. To start, no, I'm not kidding, I'm really going to do it. Yes, I will be in the scanner, the same sort of claustrophobic tube you got your knee scanned in that one time. Yes, I know it is a very tight fit. Loud too. Yes, I'll be self-stimulating. How? Clitorally, to be exact, until I reach orgasm. Will I use a vibrator? No, most vibrators have metal, which is a no-no in the magnet. 
I was going through the same spiel over and over again. I knew the procedure backward and forward. Or so I thought. When I arrived at Rutgers University's Smith Hall, a 1970s-style building in the middle of the Newark campus, I was in a bit of a panic. Despite spending an hour or two trying to concoct some kind of sexy fantasy about lab coats and confined spaces the previous night, I was afraid that when push came to shove, I would not be able to reach orgasm.
The first order of business was to fit me for a head mask, a sort of modern Count of Monte Cristo–type restraint system made of tight plastic mesh. White and blue, the contraption was part low-budget bondage porn prop and part clinical radiation treatment kit. Once we started the scan, it would be screwed directly to the scanner bed, meaning that I would be unable to get into or out of the fMRI tube without assistance. Ah. No pressure then. None at all.
Getting to the Big O
A few hours later the party moved to the fMRI suite at the nearby University of Medicine and Dentistry of New Jersey Medical Center. I donned a hospital johnny and was pushed back into the scanner's tube, as ready as I would ever be to have an orgasm in an fMRI. The magnet started to spin around me. As promised, it was loud. It lasted the majority of my session inside the scanner, which was approximately an hour and a half. Even with ear protection, I could feel each click, clank, and whir all the way down my spine.
Just as I was starting to zone out, not into sleep exactly, but into something like it, the noises suddenly stopped. It was now time for the big show. Ready or not, I had to woman up and bring myself to orgasm. In a few minutes I would know if loud clanks and clicks, hospital johnnies, and a tight mesh head restraint could make the magic happen.
Hearing my cue, I took a deep breath and got to it. It may not have been romantic or sexy in there and, man, this mask thing was starting to get really uncomfortable, but I was going to orgasm no matter what. I powered through it, keeping my head as still as possible. A few minutes later I raised my hand to let Komisaruk know my orgasm had begun. I wouldn't say it was one of my best, but, hey, in my humble opinion, it still qualified.
I lowered my hand to signal my finish and, with it, let out a long breath of relief. If I could have reached around to pat myself on the back, I would have done so. I now had a great story if anyone ever asked me to name the strangest place I've ever had an orgasm. And I had helped science while doing it. Triumph for all parties concerned.
"An Orgasm Is a Whole Brain Experience."
Two months later, in sunny San Diego, I met Komisaruk and Wise at the Society for Neuroscience conference, which gathers approximately 30,000 neuroscientists to discuss the newest advances in the field. They presented the data from my time in the magnet. And they did so with a 3-D movie highlighting the time line of brain activation. (Call it brain porn.) As I watched the film I was struck by the sheer amount of activation.
What happened in my brain during orgasm? Komisaruk and his colleagues saw distinct temporal activity, with different brain areas being recruited as I went from arousal to orgasm and then back around again to rest.
As I roughed up the suspect, so to speak, my genital sensory cortex, motor areas, hypothalamus, thalamus, and substantia nigra lit up. The hypothalamus was no surprise; it has consistently been implicated in all manner of reproductive behaviors, including arousal. The part of the brain that produces oxytocin, is located there too. My motor areas controlled my fingers as I self-stimulated, and my genital sensory cortex registered that stimulation. And the thalamus? It was integrating not only the activity of my wandering fingers but also the memories and fantasies I used to help build up my arousal. The substantia nigra, an area rich in dopamine-producing neurons, paired with the PVN's oxytocin release, had me feeling nice and relaxed.
Areas implicated in memory, integration of sensory information, and emotion also became active. As my orgasm came to a close, the hypothalamus turned back on, and reward areas like the nucleus accumbens and caudate nucleus were flooded with dopamine. That was what gave me that final rush. Getting to that point involves a variety of cognitive, emotional, and sensory components—even when it's just you doing the work.
What's the Significance?
Like every study, Komisaruk's research raises more questions than it answers. Researchers still hope to understand:

How do these different brain regions work together?
How are they recruited differently in pleasure and pain?
As Komisaruk told Sukel: "I can envision a time when people can regulate their own brain chemistry through some kind of internal process. But we're still in the infancy. Hell, we're still in the prenatal in this field. But I can't wait to see what will come in the next ten years. It's going to be amazing."
Image courtesy of Shutterstock.
Excerpt courtesy of Free Press. To read more, check out Sukel's book.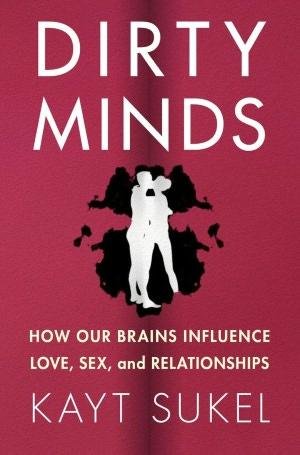 Related Articles
Ready your Schrödinger's Cat Jokes.
Quantum entanglement. Conceptual artwork of a pair of entangled quantum particles or events (left and right) interacting at a distance. Quantum entanglement is one of the consequences of quantum theory. Two particles will appear to be linked across space and time, with changes to one of the particles (such as an observation or measurement) affecting the other one. This instantaneous effect appears to be independent of both space and time, meaning that, in the quantum realm, effect may precede cause.
Technology & Innovation
For a time, quantum computing was more theory than fact.
That's starting to change.
New quantum computer designs look like they might be scalable.
Quantum computing has existed in theory since the 1980's. It's slowly making its way into fact, the latest of which can be seen in a paper published in Nature called, "Deterministic teleportation of a quantum gate between two logical qubits."

To ensure that we're all familiar with a few basic terms: in electronics, a 'logic gate' is something that takes in one or more than one binary inputs and produces a single binary output. To put it in reductive terms: if you produce information that goes into a chip in your computer as a '0,' the logic gate is what sends it out the other side as a '1.'

A quantum gate means that the '1' in question here can — roughly speaking — go back through the gate and become a '0' once again. But that's not quite the whole of it.
A qubit is a single unit of quantum information. To continue with our simple analogy: you don't have to think about computers producing a string of information that is either a zero or a one. A quantum computer can do both, simultaneously. But that can only happen if you build a functional quantum gate.

That's why the results of the study from the folks at The Yale Quantum Institute saying that they were able to create a quantum gate with a "process fidelity" of 79% is so striking. It could very well spell the beginning of the pathway towards realistic quantum computing.
The team went about doing this through using a superconducting microwave cavity to create a data qubit — that is, they used a device that operates a bit like a organ pipe or a music box but for microwave frequencies. They paired that data qubit with a transmon — that is, a superconducting qubit that isn't as sensitive to quantum noise as it otherwise could be, which is a good thing, because noise can destroy information stored in a quantum state. The two are then connected through a process called a 'quantum bus.'
That process translates into a quantum property being able to be sent from one location to the other without any interaction between the two through something called a teleported CNOT gate, which is the 'official' name for a quantum gate. Single qubits made the leap from one side of the gate to the other with a high degree of accuracy.
Above: encoded qubits and 'CNOT Truth table,' i.e., the read-out.
The team then entangled these bits of information as a way of further proving that they were literally transporting the qubit from one place to somewhere else. They then analyzed the space between the quantum points to determine that something that doesn't follow the classical definition of physics occurred.

They conclude by noting that "... the teleported gate … uses relatively modest elements, all of which are part of the standard toolbox for quantum computation in general. Therefore ... progress to improve any of the elements will directly increase gate performance."
In other words: they did something simple and did it well. And that the only forward here is up. And down. At the same time.
These modern-day hermits can sometimes spend decades without ever leaving their apartments.
700,000 Japanese people are thought to be hikikomori, modern-day hermits who never leave their apartments (BEHROUZ MEHRI/AFP/Getty Images).
Mind & Brain
A hikikomori is a type of person in Japan who locks themselves away in their bedrooms, sometimes for years.
This is a relatively new phenomenon in Japan, likely due to rigid social customs and high expectations for academic and business success.
Many believe hikikomori to be a result of how Japan interprets and handles mental health issues.
How a cataclysm worse than what killed the dinosaurs destroyed 90 percent of all life on Earth.
Credit: Ron Miller
Surprising Science
While the demise of the dinosaurs gets more attention as far as mass extinctions go, an even more disastrous event called "the Great Dying" or the "End-Permian Extinction" happened on Earth prior to that. Now scientists discovered how this cataclysm, which took place about 250 million years ago, managed to kill off more than 90 percent of all life on the planet.
Big think's weekly newsletter.
Get smarter faster from the comfort of your inbox.
See our newsletter privacy policy
here
Most Popular
Most Recent
Big think's weekly newsletter.
Get smarter faster from the comfort of your inbox.
See our newsletter privacy policy
here
© Copyright 2007-2018 & BIG THINK, BIG THINK EDGE,
SMARTER FASTER trademarks owned by The Big Think, Inc. All rights reserved.