10 People Changing the Face of China
The CFR Asia studies director lists the top thought leaders driving the country forward.
Elizabeth Economy
Dr. Elizabeth Economy is the C.V. Starr senior fellow and director of Asia studies at the Council on Foreign Relations. She has published widely on both Chinese domestic and foreign policy. Her most recent book, The River Runs Black: The Environmental Challenge to China's Future, won the 2005 International Convention on Asia Scholars Award for the best social sciences book published on Asia.
Dr. Economy has also published articles in foreign policy and scholarly journals including Foreign Affairs, Harvard Business Review, Survival, and Current History; and op-eds in the New York Times, the Washington Post, and International Herald Tribune, among others. Her most recent article, "The G-2 Mirage," in the May/June 2009 issue of Foreign Affairs, explores the complex layers of the U.S.-China relationship and the limitations to upgrading bilateral cooperation. She is also a frequent guest on nationally broadcast radio and television programs, has testified before Congress on numerous occasions, and regularly consults for U.S. government agencies and companies. She is currently working on a new book focusing on the implications of China's economic rise.
Dr. Economy received her PhD from the University of Michigan, her AM from Stanford University and her BA from Swarthmore College. In 2008, she received an honorary Doctor of Laws degree from Vermont Law School.
13 December, 2010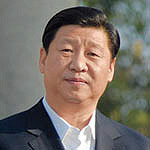 "The Sixth Generation" -- No one in China will likely have as much impact on the country's future over the next decade as the seven to nine men (and they will be men) who will be selected to sit in the Standing Committee of the Politburo in 2012. For now, much about them remains speculative—a collection of fleeting impressions garnered by observers from the leaders' official trips abroad and meetings in Beijing. Smart, thoughtful and confident are a few of the adjectives most often ascribed to them. But only time will tell whether Li Keqiang or Li Yuanchao, Xi Jinping (pictured left) or Wang Qishan, Bo Xilai or someone entirely unexpected will ultimately be at the helm of this global power. Consensus politics aside, only one of them will be the Chairman of the Communist Party, responsible for shaping China's future and, in the process, shaping opportunities and challenges for the rest of the world.
---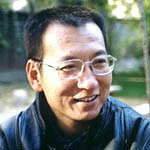 Liu Xiaobo -- The 2010 Nobel Peace Prize winner has become the inflection point for understanding China's relationship to its political past and future. Charter '08, Liu Xiaobo's thoughtful and thought-provoking online call for Beijing to open the door to wide-ranging political reform, earned the literature scholar eleven years in jail, but also 10,000 named supporters in China and legions of admirers abroad. His wife Liu Xia is under house arrest, but still managed to call on Liu's Chinese activist friends to stand for him in Oslo. When China's leaders finally realize that Liu is doing nothing more than asking them to live up to the best of their own ideals as embodied in the Chinese constitution, China will finally be able to put its political past to rest and set its future on course.
Ai Weiwei --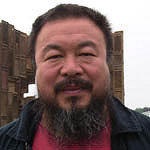 A truly iconic cultural figure, Ai is renowned above all for his politically engaged and often provocative art. He has moved his politics well beyond art, however, to take on the deeply embedded and endemic corruption that plagues the Chinese system. Since the devastating 2008 Sichuan earthquake, Ai has sought government accountability for the shoddy school construction that left thousands of children dead. A hero to the parents of those children for his relentless efforts, Ai has been arrested and beaten by Chinese officials. Ai remain undaunted. Through his art, his politics and his online tweeting, Ai is certain to continue to offend and upset, bringing a harsh spotlight and a hope for change in the process.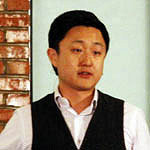 Yan Zhang -- The Co-founder and Chief Executive of Meiloo.com, Yan Zhang is on the front lines of China's health care revolution. Princeton University-trained, Zhang helps Chinese citizens find elective health care services. His search system helps customers compare prices and services for dentists and doctors, earning a commission when appointments are actually booked. In a country with one of the World Health Organization's worst records for access to health care, Zhang may not be serving the poorest of the poor, but he is bringing transparency to the system and helping Chinese make informed health-care decisions in important ways.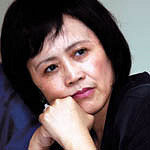 Hu Shuli -- When political and economic pressures began to mount, this award-winning writer walked away from her media empire, Caijing, and 150 of her employees followed her out the door. She began anew with Caixin, which has become the must-read investigative business and political magazine of the time. Hu is fearless, openly outing corrupt officials and supporting calls for greater transparency, official accountability and the rule of law. She represents the best of China's new breed of journalists, accountable only to the truth and her readers.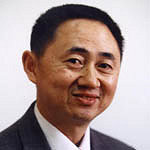 Wang Canfa -- Few people in China—much less anywhere in the world—can match Wang's combination of energy, brilliance and commitment to doing the right thing. As the founder of the Center for Legal Assistance to Pollution Victims in Beijing, Wang tackles three of the country's most significant social challenges: environmental pollution, corruption and inequality in the system . On a shoestring budget, Wang and his team of lawyers bring lawsuits against polluting companies and the officials that protect them, winning a record 50% of their cases. Even as he criticizes the government for its weak enforcement of environmental laws, Beijing has solicited his help to develop a set of specialized environmental courts throughout the country. Wang is one of the true bright spots in China's otherwise dismal environmental future.
In a breakthrough for nuclear fusion research, scientists at China's Experimental Advanced Superconducting Tokamak (EAST) reactor have produced temperatures necessary for nuclear fusion on Earth.
Credit: EAST Team
Surprising Science
The EAST reactor was able to heat hydrogen to temperatures exceeding 100 million degrees Celsius.
Nuclear fusion could someday provide the planet with a virtually limitless supply of clean energy.
Still, scientists have many other obstacles to pass before fusion technology becomes a viable energy source.
Military recruits are supposed to be assessed to see whether they're fit for service. What happens when they're not?
Politics & Current Affairs
During the Vietnam War, Robert McNamara began a program called Project 100,000.
The program brought over 300,000 men to Vietnam who failed to meet minimum criteria for military service, both physically and mentally.
Project 100,000 recruits were killed in disproportionate numbers and fared worse after their military service than their civilian peers, making the program one of the biggest—and possibly cruelest—mistakes of the Vietnam War.
The 116th Congress is set to break records in term of diversity among its lawmakers, though those changes are coming almost entirely from Democrats.
(Photo: MANDEL NGAN/AFP/Getty Images)
Politics & Current Affairs
Women and nonwhite candidates made record gains in the 2018 midterms.
In total, almost half of the newly elected Congressional representatives are not white men.
Those changes come almost entirely from Democrats; Republican members-elect are all white men except for one woman.
Big think's weekly newsletter.
Get smarter faster from the comfort of your inbox.
See our newsletter privacy policy
here
Most Popular
Most Recent
Big think's weekly newsletter.
Get smarter faster from the comfort of your inbox.
See our newsletter privacy policy
here
© Copyright 2007-2018 & BIG THINK, BIG THINK EDGE,
SMARTER FASTER trademarks owned by The Big Think, Inc. All rights reserved.