Bruce Nussbaum: The backlash against innovation and design
22 February, 2011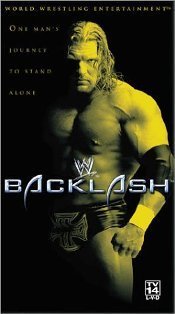 Over at Business Week, Bruce Nussbaum suggests that the growing backlash against innovation in the media is really a backlash against companies that falsely attempt to portray themselves as innovators. Time and time again, this happens, as companies like Ford Motor Company realize that their underlying business models are somehow flawed, and start grasping at straws as they attempt to prop up their sagging stock prices. So, these companies - prodded by their marketing departments - start talking a mean innovation game, only to find out that it's a lot harder than it sounds:
---
We've all been hearing it--"Innovation is over." "Design is over the

top." "Everyone's talking innovation so it's becoming a meaningless

term." The truth is that the backlash is against the fad of

innovation, not the fact of it. The backlash is against CEOs who get up

and shroud their companies and their reputations in the rhetoric of

innovation while continuing to sell out-of-date, poorly designed

products and services. Consumers know this is fake and realize that the

talk about innovation is not authentic. Indeed, CEOs who use innovation

as a brand fad do deep damage to their brands.
As Bruce correctly points out, "the hard work of building an innovation culture is only just
beginning in corporations. It will take a generation, just as the
quality movement took a generation to build." With that in mind, he points to an article from fellow Business Week contributor Reena Jana, who highlights a few efforts afoot to bring an end to the innovation hype and focus on the real fundamentals of running an innovative business. Reena's article is a must-read for anyone serious about innovation. (You'll see, too, that I've added Bruce Nussbaum to the list of "The Fittest" on my blogroll. Welcome, Bruce, to the Darwinian world of Endless Innovation where only the most innovative survive!)
Pfizer's partnerships strengthen their ability to deliver vaccines in developing countries.
Susan Silbermann, Global President of Pfizer Vaccines, looks on as a health care worker administers a vaccine in Rwanda. Photo: Courtesy of Pfizer.
Community healthcare workers face many challenges in their work, including often traveling far distances to see their clients
Pfizer is helping to drive the UN's sustainable development goals through partnerships.
Pfizer partnered with AMP and the World Health Organization to develop a training program for healthcare workers.
Sponsored
Is everyone's favorite Thanksgiving centerpiece really to blame for the post-dinner doldrums?
(Photo from Flickr)
Surprising Science
Americans kill around 45 million turkeys every year in preparation for the Thanksgiving meal, only to blame our favorite centerpiece for the following food comas.
Rumor has it our after-dinner sleepiness results from the tryptophan found in turkey.
However, it is the meal's overall nutritional imbalance, not just the tryptophan, that make us want to leave the dishes for tomorrow. Or maybe the next day.
Progressive America would be half as big, but twice as populated as its conservative twin.
Image: Dicken Schrader
Strange Maps
America's two political tribes have consolidated into 'red' and 'blue' nations, with seemingly irreconcilable differences.
Perhaps the best way to stop the infighting is to go for a divorce and give the two nations a country each
Based on the UN's partition plan for Israel/Palestine, this proposal provides territorial contiguity and sea access to both 'red' and 'blue' America
The famed author headed to the pond thanks to Indian philosophy.
Image: Public Domain / Shutterstock / Big Think
Personal Growth
The famed author was heavily influenced by Indian literature, informing his decision to self-exile on Walden Pond.
He was introduced to these texts by his good friend's father, William Emerson.
Yoga philosophy was in America a century before any physical practices were introduced.
Big think's weekly newsletter.
Get smarter faster from the comfort of your inbox.
See our newsletter privacy policy
here
Most Popular
Most Recent
Big think's weekly newsletter.
Get smarter faster from the comfort of your inbox.
See our newsletter privacy policy
here
© Copyright 2007-2018 & BIG THINK, BIG THINK EDGE,
SMARTER FASTER trademarks owned by The Big Think, Inc. All rights reserved.