Mapping the Brain (The Human Connectome)
Michio Kaku
Michio Kaku is a futurist, popularizer of science, and theoretical physicist, as well as a bestselling author and the host of two radio programs. He is the co-founder of string field theory (a branch of string theory), and continues Einstein's search to unite the four fundamental forces of nature into one unified theory. He holds the Henry Semat Chair and Professorship in theoretical physics and a joint appointment at City College of New York and the Graduate Center of C.U.N.Y. He is also a visiting professor at the Institute for Advanced Study in Princeton and is a Fellow of the American Physical Society.
Kaku launched his Big Think blog, "Dr. Kaku's Universe," in March 2010.
19 October, 2010
We have long wanted to create a neuron-by-neuron map of the brain's circuitry to give us a 3-D glimpse into its connections are, how they work and how the different parts of the brain talk to one another. This is called "reverse engineering the brain" and is one of the Holy Grails of artificial intelligence and brain research. Unfortunately, we are many decades from being able to understand the entire brain at the neural level. With all our medical advances, it is proving difficult to understand all the neural hook-ups of a fruit fly brain, let alone a human brain. But recently, a new promising step is being taken, compliments of MRI research.
---

A new project, dubbed "The Human Connectome," will take five years and cost $30 Million, will map out approximately 100 billion neurons and 150 trillion synapses. The study will include the work of 33 experts and 1,200 study participants at nine different institutions.
This massive and complex undertaking will finally give us the first (rough) map of the brain's neural network which computational neuroscientist H. Sebastian Seung says is one of the most technological and computational challenges of all time. With this (rough) map, we will be able to further determine what goes on in the brain of someone that is affected by autism, Alzheimer's disease or even psychological disorders like schizophrenia. We will finally be able to view misfires, bad or missing connections or even a bad-rewire after the brain has been damaged.
We have of course been able to study various chemical levels in the brain and determine abnormal or increased levels which we are then able to treat with drugs. Advancements in brain scanning technology including EEG (Electroencephalograph), CAT (Computerized Axial Tomography) Scans, MRI (Magnetic Resonance Imaging), fMRI (Functional Magnetic Resonance Imaging), MEG (Magnetoencephalography) have allowed us to gain a much larger insight in both neuroscience and psychiatry. The main problem however is that we have never been able to have a full understanding of the connections in the brain. The answer to this may lie with the new upcoming circuitry map.
One of the leaders of the project, Dr. David Van Essen, PhD, chief of the Department of Anatomy and Neurobiology, Washington University, St Louis, Missouri has gone on the record stating that "The Human Connectome Project seems, at times, daunting and overwhelming but will provide us a critical baseline for understanding not only what typical brain connectivity is but what the nature of the variability in brain circuits are and how that relates to normal differences in behavior."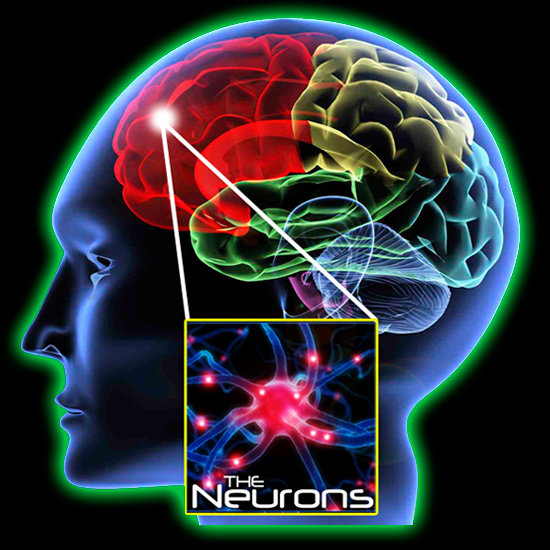 The National Institutes of Health is the organization that is putting up money for the study which will look at 1,200 participants—all twins—to start collecting the overwhelming amount of data needed. Before researchers even start the process of creating the first 3-D map of the brain's connections, they need to test a specially modified 3-tesla magnet which they say will take about two years to make efficient and ensure that it's in perfect working order. Some of the twins will be scanned with this magnet and about 200 of them will be scanned with one about twice as powerful to give us a wider data set as an end result. The scanning of the brains should be the easy part.  The more difficult element of the project will be organizing, assembling, compiling, producing and sorting of all of the data (about 1 quadrillion bytes, or 1 petabyte) into something that is widely available and usable in the future on some type of an open-source platform for qualified researchers to examine and build upon.
What we are doing in a sense is developing a key that we have hopes will unlock some of the secrets of the human brain and give us a much better understanding of exactly how it works, what makes it work and why.
Related Articles
Both schizophrenics and people with a common personality type share similar brain patterns.
(shutterstock)
Mind & Brain
A new study shows that people with a common personality type share brain activity with patients diagnosed with schizophrenia.
The study gives insight into how the brain activity associated with mental illnesses relates to brain activity in healthy individuals.
This finding not only improves our understanding of how the brain works but may one day be applied to treatments.
It's a development that could one day lead to much better treatments for osteoporosis, joint damage, and bone fractures.
Image: Nissim Benvenisty
Surprising Science
Scientists have isolated skeletal stem cells in adult and fetal bones for the first time.
These cells could one day help treat damaged bone and cartilage.
The team was able to grow skeletal stem cells from cells found within liposuctioned fat.
Gut bacteria play an important role in how you feel and think and how well your body fights off disease. New research shows that exercise can give your gut bacteria a boost.
National Institutes of Health
Surprising Science
Two studies from the University of Illinois show that gut bacteria can be changed by exercise alone.
Our understanding of how gut bacteria impacts our overall health is an emerging field, and this research sheds light on the many different ways exercise affects your body.
Exercising to improve your gut bacteria will prevent diseases and encourage brain health.
Big think's weekly newsletter.
Get smarter faster from the comfort of your inbox.
See our newsletter privacy policy
here
Most Popular
Most Recent
Big think's weekly newsletter.
Get smarter faster from the comfort of your inbox.
See our newsletter privacy policy
here
© Copyright 2007-2018 & BIG THINK, BIG THINK EDGE,
SMARTER FASTER trademarks owned by The Big Think, Inc. All rights reserved.