My Robot Made Me Buy It!
A debate rages over whether brick-and-mortar or online retail will ultimately claim the greater share of consumer hearts and wallets. While that debate continues, however, a new channel has emerged – the home robot. Your home robot is more than just a little helper; it (often referred to by some as she or he) is a new and powerful influential link between consumers and businesses.
30 January, 2017
2017 might (finally) be the year of the robot, if we go by the public attention that robotics and AI have been receiving lately from the media, consumers, and retailers. The biggest newsmaker at the 2017 Consumer Electronics Show was Amazon's AI personal assistant, Alexa – and these robotic helpers are rapidly appearing on kitchen counters, nightstands and desks in homes across the country. Ford Motor Company has announced that it will make Alexa mobile by making it a feature in our cars. Amazon, Apple, Google, Microsoft and emerging competitors will make these robots a ubiquitous feature in our lives in the near future. From playing our favorite tunes to turning on the lights to ordering cat food, these robotic assistants are filling wants and creating new needs we did not know we had. Service robots now scurry across our homes, vacuuming floors and cleaning gutters. Soon robotic cars will be taking us far and wide. As a researcher interested in consumer behavior and technology use across the lifespan, I'm especially fascinated with the use of social bots that coo and purr to keep older adults company or mitigate certain chronic conditions. 
---
Robots are evolving into something more than digital servants. They are becoming our companions. McKinsey recently fielded a consumer study through which many respondents reported that they thought of their tabletop bot as a "friend". Something important is happening here – the birth of a new and influential adviser that has real power to affect our expectations and behavior. These digital friends are fast becoming an entirely new channel for business-to-consumer communications and sales. Businesses might one day find themselves primarily marketing through—and perhaps even toward—our robot companions.
As anyone involved in marketing knows, we're more likely to buy products from those that we trust and from those that we believe understand us. According to Edelman research, we are more likely to trust those faces that we categorize as "people like me". "People like me" understand me better than any expert, government official or company. "People like me" understand me because we share common experiences and values. Our robots don't look anything like us, and they do not maintain any set of values of their own, but they do know us. AI and data analytics enable our robotic housemates to know our foods, music tastes, sleeping hours, commute patterns and more. By recording and acting in accordance to our preferences and behaviors, a robot does, in a sense, take on a set of values – our values. Our silicon companions may come to know us even better than our fleshy human friends do.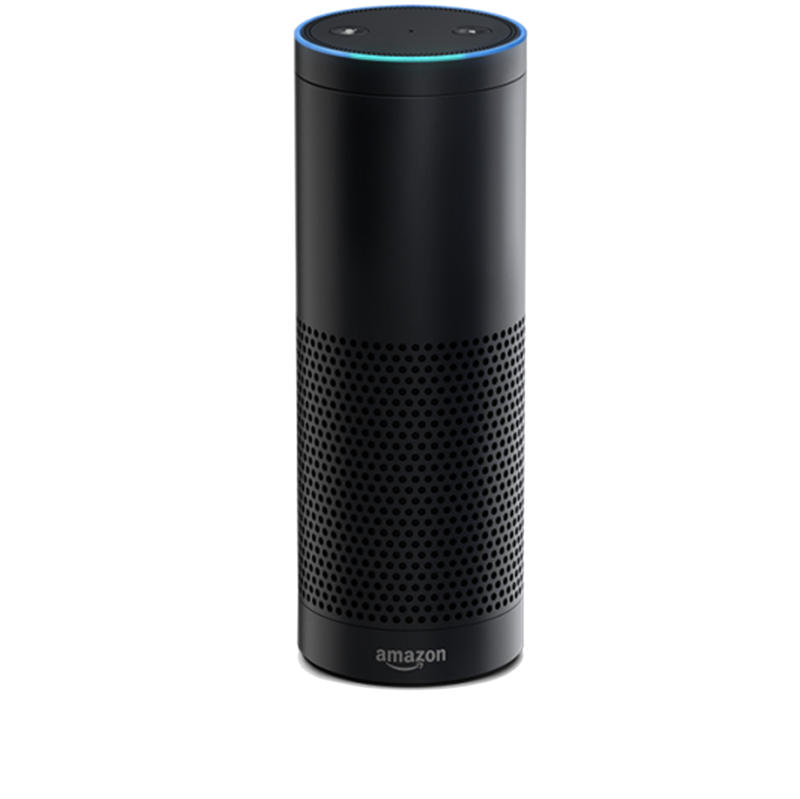 These robots are with us 24 hours a day, 7 days a week,  able to respond to our stated desires and in some cases even anticipate them. How long will it be until my Echo or any other device is connected to my smart refrigerator and alerts me that I am out of a staple food that's critical to my wellbeing, say, double fudge brownie ice cream? How long until my home bot manages an entire home peppered with the Internet-of-Things and knows simply to order double fudge brownie ice cream for me without even having to ask first? How long until I am no longer surprised by this service but have come to expect it? 
A debate rages over whether brick-and-mortar or online retail will ultimately claim the greater share of consumer hearts. While that debate continues, however, a new channel has emerged – the home robot. It takes far less effort to shop by robot than by any other means. Even online shopping requires the active decision to get on a device, and then to shop, price and often sort truth from fiction in user reviews. The desire to buy might persist throughout this process, but the passion to buy right now, that powerful, impulsive force, is bound to ebb.
On the other hand, nothing requires less effort than asking a trusted friend that is always near for a quick 'favor'.. A home robot can advise and enable consumer action at the buyer's highest point of awareness where need, emotional intensity and desire converge: the crucial moment in which we realize, "OMG – I'm out of fudge sauce!" 
Your robot lives with you. Every day she gets to know you more intimately, or at least as intimately as a piece of silicon-fused plastic can. She's able to respond immediately to every need or whim at the moment of its expression, whether your head is in the refrigerator, you're feeding Fido, or you are opening the bills. We trust those who we believe understand us – and our robots have the power to understand our wants, needs, preferences, and habits. More than anything, perhaps, we trust predictability – and robots are nothing if not predictable. And robots are more than just little helpers; they are a new and powerful distribution channel between consumers and businesses.
Image by Shutterstock 
What can 3D printing do for medicine? The "sky is the limit," says Northwell Health researcher Dr. Todd Goldstein.
Northwell Health
Sponsored by Northwell Health
Medical professionals are currently using 3D printers to create prosthetics and patient-specific organ models that doctors can use to prepare for surgery.
Eventually, scientists hope to print patient-specific organs that can be transplanted safely into the human body.
Northwell Health, New York State's largest health care provider, is pioneering 3D printing in medicine in three key ways.
An ordained Lama in a Tibetan Buddhist lineage, Lama Rod grew up a queer, black male within the black Christian church in the American south. Navigating all of these intersecting, evolving identities has led him to a life's work based on compassion for self and others.
Think Again Podcasts
"What I'm interested in is deep, systematic change. What I understand now is that real change doesn't happen until change on the inside begins to happen."
"Masculinity is not inherently toxic. Patriarchy is toxic. We have to let that energy go so we can stop forcing other people to do emotional labor for us."
We were gaining three IQ points per decade for many, many years. Now, that's going backward. Could this explain some of our choices lately?
The Flynn effect appears to be in retrograde. (Credit: Shutterstock/Big Think)
popular
There's a new study out of Norway that indicates our—well, technically, their—IQs are shrinking, to the tune of about seven IQ points per generation.
Here's why generalists triumph over specialists in the new era of innovation.
Videos
Since the explosion of the knowledge economy in the 1990s, generalist inventors have been making larger and more important contributions than specialists.
One theory is that the rise of rapid communication technologies allowed the information created by specialists to be rapidly disseminated, meaning generalists can combine information across disciplines to invent something new.
Here, David Epstein explains how Nintendo's Game Boy was a case of "lateral thinking with withered technology." He also relays the findings of a fascinating study that found the common factor of success among comic book authors.
Big think's weekly newsletter.
Get smarter faster from the comfort of your inbox.
See our newsletter privacy policy
here
Most Popular
Most Recent
Big think's weekly newsletter.
Get smarter faster from the comfort of your inbox.
See our newsletter privacy policy
here
© Copyright 2007-2019 & BIG THINK, BIG THINK EDGE,
SMARTER FASTER trademarks owned by The Big Think, Inc. All rights reserved.