The way you draw a circle can reveal a lot about your past
Quartz has analyzed 100,000 drawings to see if there are cultural differences in the way people draw basic shapes.
26 June, 2017
Take a piece of paper and draw a circle.
Now that you're done, you may think: how many different ways of drawing a circle can there be? Well, for example, you can start from the top or the bottom or any other point of the circle. You could also draw it clockwise or counterclockwise. You could connect the beginning and end of the curve or not.
Recently, Quartz made an analysis of 100,000 drawings collected from Google's game Quick, draw! to see if there were cultural differences in the way people drew circles. Quick, draw! is a game designed to teach neural networks to recognize doodles. The game shows users a prompt word and gives them 20 seconds to draw the word.
The technology used in the game is similar to the one Google Translate uses to recognize handwriting. In order to recognize handwriting the algorithm learns not only the shape of the final character but also the direction and order of each stroke that was used to create it. So, each drawn doodle also contained data about the direction and order of strokes the user made to create it.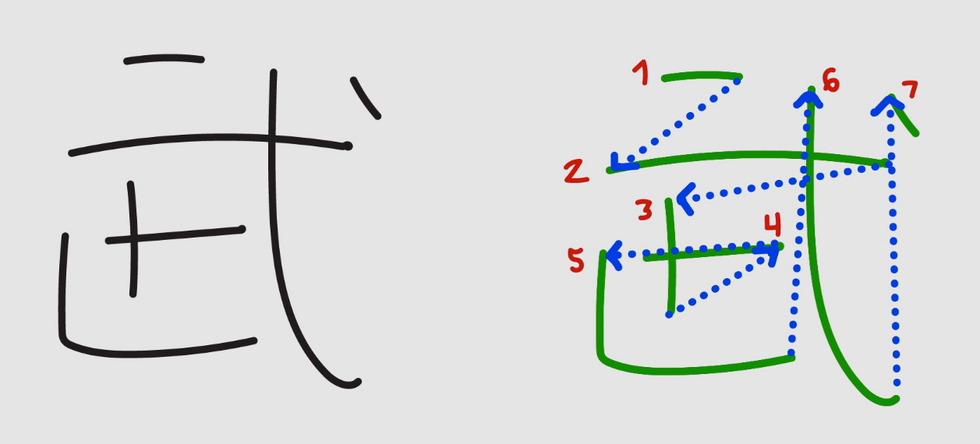 What Quartz found was that "the way you draw a simple circle is linked to geography and cultural upbringing, deep-rooted in hundreds of years of written language, and significant in developmental psychology and trends in education today."
Our culture is reflected in myriad of behaviors. From the way we talk and look, to our preferences for food and music, our values, the way we see ourselves and even how fast we read (determined by how quickly we can process the information in a sentence). A study by Angela Leung and Dov Cohen measured how fast participants read certain key sentences in a story and found that, based on the reading speed, Asian Americans were significantly more likely to take their friend's perspective than their own, while the opposite pattern held for Euro-Americans. This difference was probably rooted in the general cultural difference between Euro-Americans who tend to believe that they should be concerned primarily with their own self-interest and Asian Americans who tend to believe that they should adapt their actions to the needs of others.
As it turns out, cultural differences are reflected in the way we draw as well. Quartz found that 86% of the circles drawn in the U.S were drawn counter-clockwise, while in Japan 80% were drawn clockwise. The data showed that the majority of the world (data from 66 countries including the U.K., the Czech Republic, Australia, Finland, Germany, the Philippines, Vietnam), drew circles counter-clockwise, with the exception of Taiwan and Japan.
Written scripts seem to play a significant role in this difference. The set of rules that we learn from childhood on how to write characters, from top to bottom or left to right, influences the way we draw. In Japanese and Chinese scripts characters follow a stroke order from top left to bottom right, which may accustom a hand to move in a clockwise direction. The Latin script, on the the other hand, runs left to right and does not rely on particularly circular characters. As Quartz presumes, "Perhaps it's writing counterclockwise "c" and "g" over and over as kids that has most of the Latin-alphabet world drawing circles that way."
Variations in handwriting reveal not only individual differences but many regional ones as well. BBC points out that teaching methods in the classroom, the need for clarity and efficiency, even the development of pens over the centuries have left their marks on how we write. In Bulgaria, for example, as well as other European countries, the number 7 is written with a crossbar through the swash to distinguish it from the number 1, something not found in Canada or the U.S. When the ballpoint pen replaced the feathered quill, handwritten letters became much more vertical, as was required by the hold of the pen.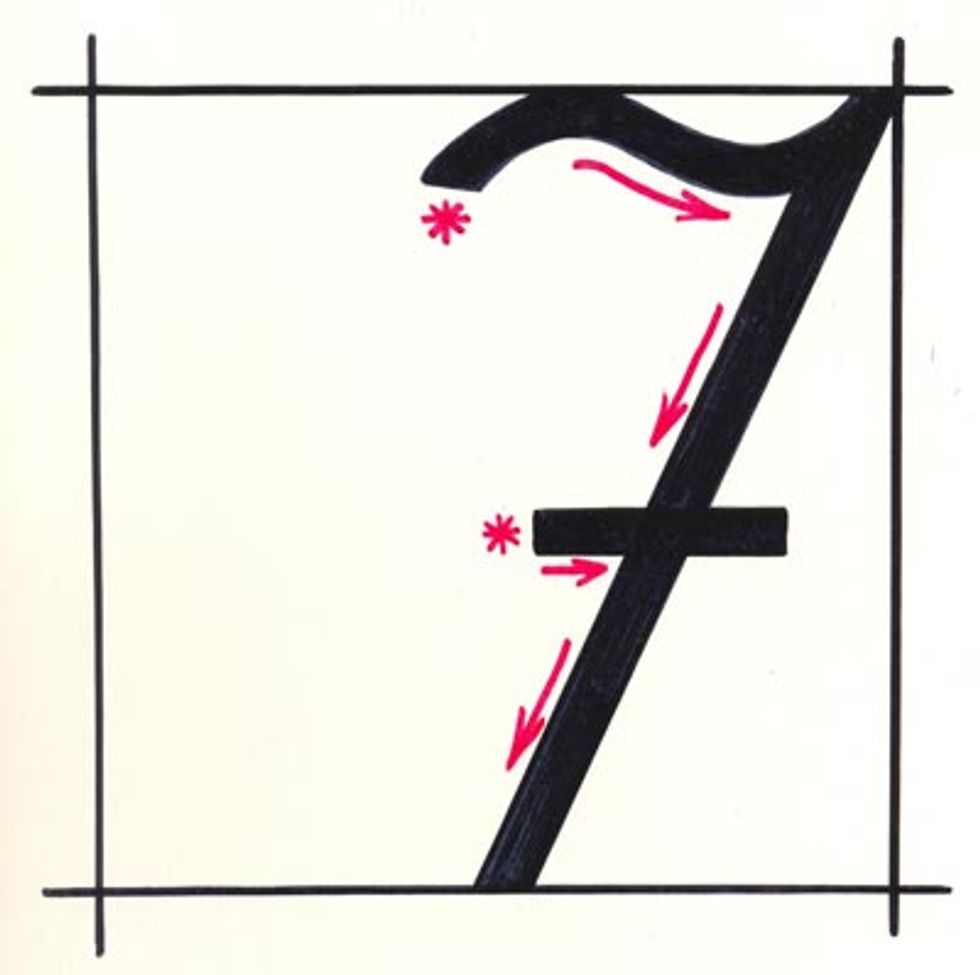 The way you write, draw doodles or even forms as simple as a circle carry traces of your upbringing, the type of schooling you've been through, the geographical region you come from, and even your social status. The proliferation of cell phones, texting, and typing may be erasing some of the cultural differences found in script but could also be starting new ones found in the way we type, text, and use emojis.
Trending
Think Again Podcasts
"Body, breath, awareness…that's your life. Every problem you ever have, every joy you ever have, depends on that." In this week's episode of Think Again, host Jason Gots talks with acclaimed poet and zen teacher Norman Fischer about the imagination as a tool for living a good life.
Scroll down to load more…