Want The Right Answer Online? Don't Ask Questions, Just Post It Wrong
Known as Cunningham's Law, it is the assertion that "the best way to get a right answer on the internet is to post a wrong answer." It turns out our impulse to correct a wrong online may outweigh our desire to merely give answers.
01 June, 2017
Do you want to find the right answer online? Stop posting questions.
---
So goes Cunningham's Law, a counter-intuitive assertion that the best way to find the right answer online is to post something wrong and then get corrected. The law is named after Ward Cunningham, the pioneering computer programmer who developed the first Wiki site (WikiWikiWeb).
The concept of Cunningham's Law has turned into a popular internet adage ("the best way to get a right answer on the internet is to post a wrong answer"), even becoming a t-shirt.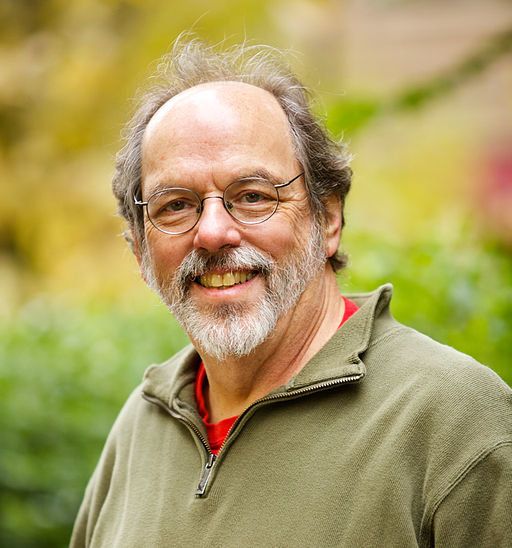 Given how often we use the web to post questions, Cunningham's Law presents a challenge to our assumptions of why people online offer advice and answers. Following the logic of Cunningham's Law, the motivation to correct a wrong online may be greater than a more altruistic supplying of an answer to a question.
In other words, we get excited by correcting people online. We may not have the same level of desire to merely be helpful.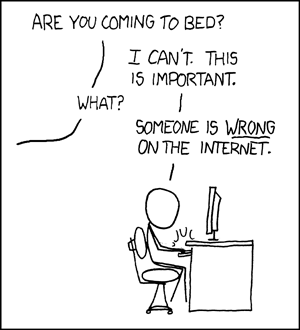 Cunningham's Law, and what it says about how we act online, is reminiscent of studies that have shown people more likely to share negative customer service experience online than good experiences. In both situations, the communicator gets to right a perceived wrong.
While we are still in the early stages of understanding how and why we act online, Cunningham's Law points to a classic motivational problem: What is my incentive for doing this?
What is My Incentive to Give an Answer Online?
Time is a finite resource that we commonly complain we are short on. The process of answering a question online, however, takes away some of that precious time. In addition, the very structure of an online community may touch upon a feeling of diluted responsibility, since there are potentially many other users that could help answer a question.
If you are not being paid to do something, there has to be another source of motivation. If Cunningham's Law is correct, an opportunity to show someone their lack of knowledge may be more enticing than merely filling the blank to one's question. This is similar in nature to a recent University of Michigan study found that people who commonly correct the typos of others are not always motivated by benevolent linguistic concerns. 
8 hours after declaring there are no dogs in Malaysia, Burnso found himself in this position today #CunninghamsLaw pic.twitter.com/A9H8h6obw6
— 3AW Breakfast (@RossAndJohn) March 8, 2016
What can 3D printing do for medicine? The "sky is the limit," says Northwell Health researcher Dr. Todd Goldstein.
Northwell Health
Sponsored by Northwell Health
Medical professionals are currently using 3D printers to create prosthetics and patient-specific organ models that doctors can use to prepare for surgery.
Eventually, scientists hope to print patient-specific organs that can be transplanted safely into the human body.
Northwell Health, New York State's largest health care provider, is pioneering 3D printing in medicine in three key ways.
Big Think Edge
In some fundamental ways, humans haven't changed all that much since the days when we were sitting around communal fires, telling tales.
Although we don't always recognize them as such, stories, symbols, and rituals still have tremendous, primal power to move us and shape our lives.
This is no less true in the workplace than it is in our personal lives.
One of Stephen Hawking's predictions seems to have been borne out in a man-made "black hole".
Image source: NASA/JPL-Caltech
Surprising Science
Stephen Hawking predicted virtual particles splitting in two from the gravitational pull of black holes.
Black holes, he also said, would eventually evaporate due to the absorption of negatively charged virtual particles.
A scientist has built a black hole analogue based on sound instead of light.
Big Think Edge
The word "creative" is sometimes waved around like a badge of honor. We speak of creativity in hushed tones, as the special province of the "talented". In reality, the creative process is messy, open, and vulnerable.
For this reason, creativity is often at its best in a group setting like brainstorming. But in order to work, the group creative process needs to be led by someone who understands it.
This sense of deep trust—that no idea is too silly, that every creative impulse is worth voicing and considering—is essential to producing great work.
Big think's weekly newsletter.
Get smarter faster from the comfort of your inbox.
See our newsletter privacy policy
here
Most Popular
Most Recent
Big think's weekly newsletter.
Get smarter faster from the comfort of your inbox.
See our newsletter privacy policy
here
© Copyright 2007-2019 & BIG THINK, BIG THINK EDGE,
SMARTER FASTER trademarks owned by The Big Think, Inc. All rights reserved.