Want The Right Answer Online? Don't Ask Questions, Just Post It Wrong
Known as Cunningham's Law, it is the assertion that "the best way to get a right answer on the internet is to post a wrong answer." It turns out our impulse to correct a wrong online may outweigh our desire to merely give answers.
01 June, 2017
Do you want to find the right answer online? Stop posting questions.
---
So goes Cunningham's Law, a counter-intuitive assertion that the best way to find the right answer online is to post something wrong and then get corrected. The law is named after Ward Cunningham, the pioneering computer programmer who developed the first Wiki site (WikiWikiWeb).
The concept of Cunningham's Law has turned into a popular internet adage ("the best way to get a right answer on the internet is to post a wrong answer"), even becoming a t-shirt.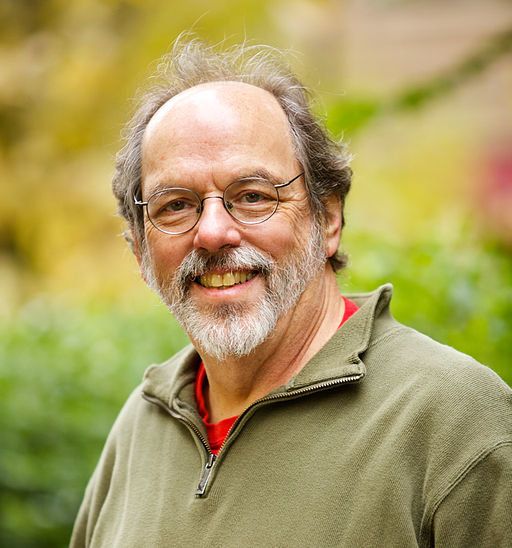 Given how often we use the web to post questions, Cunningham's Law presents a challenge to our assumptions of why people online offer advice and answers. Following the logic of Cunningham's Law, the motivation to correct a wrong online may be greater than a more altruistic supplying of an answer to a question.
In other words, we get excited by correcting people online. We may not have the same level of desire to merely be helpful.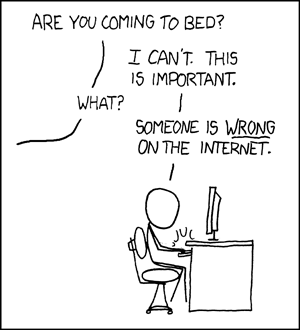 Cunningham's Law, and what it says about how we act online, is reminiscent of studies that have shown people more likely to share negative customer service experience online than good experiences. In both situations, the communicator gets to right a perceived wrong.
While we are still in the early stages of understanding how and why we act online, Cunningham's Law points to a classic motivational problem: What is my incentive for doing this?
What is My Incentive to Give an Answer Online?
Time is a finite resource that we commonly complain we are short on. The process of answering a question online, however, takes away some of that precious time. In addition, the very structure of an online community may touch upon a feeling of diluted responsibility, since there are potentially many other users that could help answer a question.
If you are not being paid to do something, there has to be another source of motivation. If Cunningham's Law is correct, an opportunity to show someone their lack of knowledge may be more enticing than merely filling the blank to one's question. This is similar in nature to a recent University of Michigan study found that people who commonly correct the typos of others are not always motivated by benevolent linguistic concerns. 
8 hours after declaring there are no dogs in Malaysia, Burnso found himself in this position today #CunninghamsLaw pic.twitter.com/A9H8h6obw6
— 3AW Breakfast (@RossAndJohn) March 8, 2016
Former president of the ACLU Nadine Strossen discusses whether our society should always defend free speech rights, even for groups who would oppose such rights.
Sponsored by Charles Koch Foundation
Former ACLU president Nadine Strossen understands that protecting free speech rights isn't always a straightforward proposition.
In this video, Strossen describes the reasoning behind why the ACLU defended the free speech rights of neo-Nazis in Skokie, Illinois, 1977.
The opinions expressed in this video do not necessarily reflect the views of the Charles Koch Foundation, which encourages the expression of diverse viewpoints within a culture of civil discourse and mutual respect.
A new paradigm for machine vision has just been demonstrated.
Technology & Innovation
Scientists have invented a way for a sheet of glass to perform neural computing.
The glass uses light patterns to identify images without a computer or power.
It's image recognition at the speed of light.
A consortium of scientists and engineers have proposed that the U.S. and Mexico build a series of guarded solar, wind, natural gas and desalination facilities along the entirety of the border.
Credit: Purdue University photo/Jorge Castillo Quiñones
Politics & Current Affairs
The proposal was recently presented to several U.S. members of Congress.
The plan still calls for border security, considering all of the facilities along the border would be guarded and connected by physical barriers.
It's undoubtedly an expensive and complicated proposal, but the team argues that border regions are ideal spots for wind and solar energy, and that they could use the jobs and fresh water the energy park would create.
"A monkey has been able to control a computer with its brain," Musk said, referring to tests of the device.
Neuralink
Technology & Innovation
Neuralink seeks to build a brain-machine interface that would connect human brains with computers.
No tests have been performed in humans, but the company hopes to obtain FDA approval and begin human trials in 2020.
Musk said the technology essentially provides humans the option of "merging with AI."