Tech May Give Us a Life of Leisure in the Future. Is This What We Want?
Our utopian vision of the future is typically less more and more leisure. But if advancing technology really lessens the importance of our careers in the future, is this something we could actually adjust to?
28 July, 2017
In an episode of the Jetsons, George Jetson once complained about his heavy workload. It was a line delivered both for laughs and a sense of excitement towards the future of work. His job was to push a button for one hour, twice a week. 
---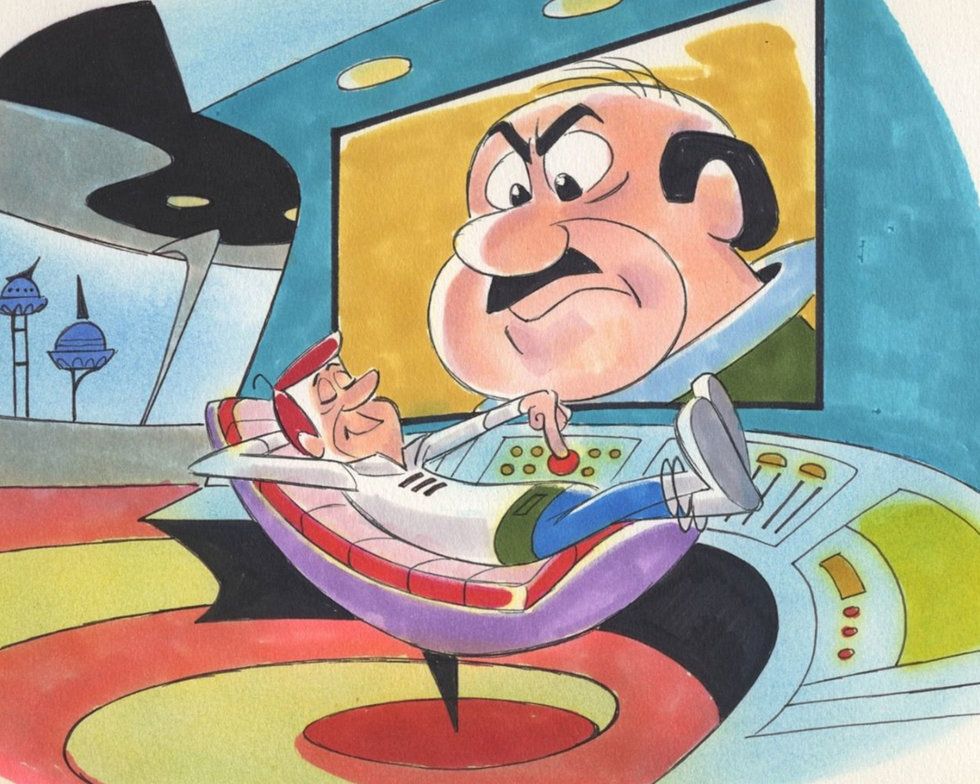 Our utopian vision of the future, like the Jetsons, has always drawn images of more tech and less work. More time for our family, friends, and to pursue our passions. But is this what we truly want? Could we as a society handle a shift towards greater leisure time? At a juncture where many leading voices in Silicon Valley are arguing for a Universal Basic Income to handle a future without adequate levels of full-time employment, it begs the question of whether our culture could adjust to having less work and more leisure.
"Intellectually, I believe this is something Americans want," states Avi Reichental, when I pose the question to him as to whether we desire tech to expand our leisure time. Reichental is the founder and chairman of XponentialWorks™, noted for his insight regarding the convergence of technological trends. He is a futurist who is on the XPRIZE Foundation Innovation Board, and regularly speaks about where society is headed. "We find ourselves still in design with human nature," Reichental continues, "desiring ubiquitous productivity and easier access to connection."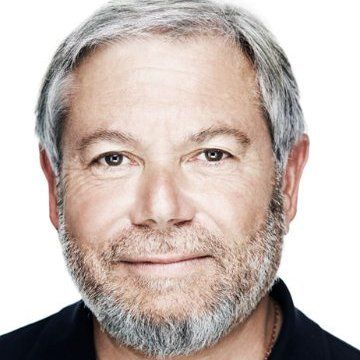 [Avi Reichental, founder and chairman of XponentialWorks™]
The great irony of our technological advance is that many of us, in 2017, find ourselves completely overworked. Shouldn't we have more free time today? This runs counter to how we generally frame the stated purpose of technological advance--to make our lives easier. Right now, we do not have the life of George Jetson.
Why is this? Are there other reasons WHY we work (in Western cultures, especially America) as much as we do?
In America, we are often our career. Our careers are not merely done to receive a paycheck but also provide a sense of purpose and identity. One concern regarding the concept of Universal Basic Income is that it may not fully take into consideration the human condition regarding why we work. How would we actually adjust to a future with less focus on one's career?
"Work is perceived, therefore, as not only providing an income, but giving social legitimacy to our lives. For many, it may be the principle source of personal identity, mediating the sense of being a valued person necessary for self-esteem. A profession or trade gives us an identity – as a doctor, a teacher, an engineer, a motor mechanic, a secretary, an electrician, and so on. A particular job, independent of profession or trade, may give us an identity – as a consultant, a manager, a director, a foreman, a work-team leader. Or we may derive a sense of identity simply from being a worker, a participant and contributor; people who cannot work, or cannot find work in our society may understandably envy even this identity." -Tom Freyers, from Work, Identity and Health (published in Clinical Practice and Epidemiology in Mental Health)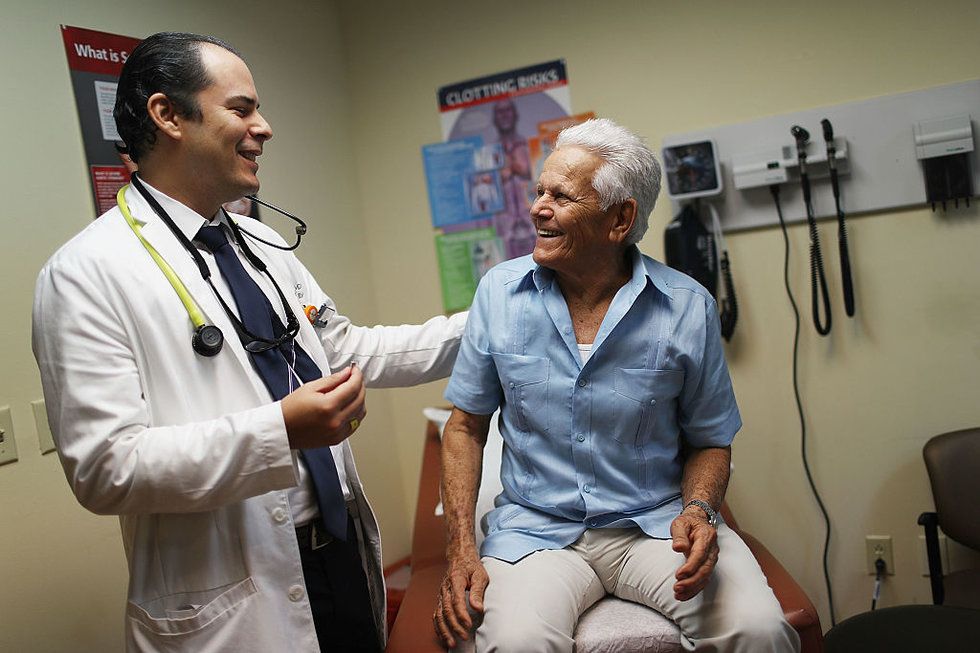 Our sense of identity and purpose is often wrapped in our professional life. Are we prepared for a potential future with less focus on our career?
Entering a social gathering, the first question typically posed to us is: "So, what do you do?" The person asking the question likely isn't wanting to hear about the great American novel you're tinkering away at, your passions, hobbies, or side pursuits. The question, of course, is a streamlined method of categorizing who you are based on your career. If emerging technology disrupts our very ability to tie our identity to our career, one has to wonder if we as a society could handle the transition. While having a more passion-focused identity (if tech frees up a significant amount of our time) seems desirable, it runs against our embedded cultural norms.
"I think it will be worked out generationally over a longer time horizon," says Reichental, speaking about a potential upcoming shift towards less work. "What will be required is to do it in a peaceful way so we can transition in a way that is less traumatizing. Technology is not going to change human nature."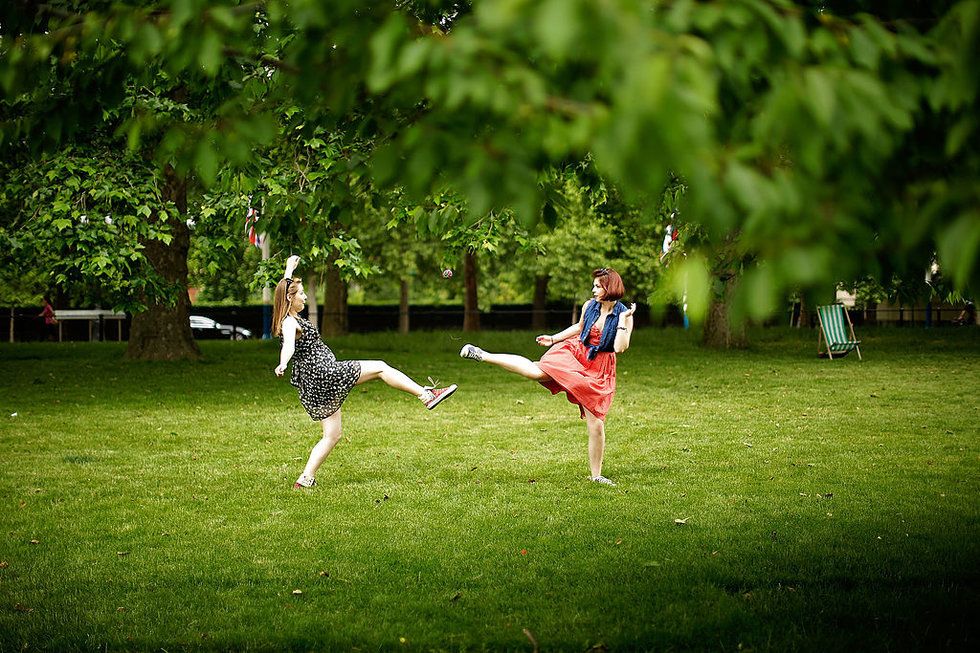 Reichental points out both his optimistic view about leveraging technology as a society to create a wealth of resources, but also how they are deeply embedded aspects of human nature that are difficult to change. "Some of the value and where we obtain economical connectivity will generate abundance in a way to allow everyone who participates in the eco-system to live well," he says. "That doesn't mean we will be able to free ourselves from our fears and anxieties."
In the future, the efficiencies and wealth generation through technology may lead to a having a great deal more free time.  That's free time to pursue our passions and see our friends and family more. A focus away from one's career as their identity.
Now we just need to see if that's a future we really want or could even handle.
===
Want to connect? Reach out @TechEthicist and on Facebook. Exploring the ethical, legal, and emotional impact of social media & tech. Co-host of the live show/podcast, Funny as Tech.
What can 3D printing do for medicine? The "sky is the limit," says Northwell Health researcher Dr. Todd Goldstein.
Northwell Health
Sponsored by Northwell Health
Medical professionals are currently using 3D printers to create prosthetics and patient-specific organ models that doctors can use to prepare for surgery.
Eventually, scientists hope to print patient-specific organs that can be transplanted safely into the human body.
Northwell Health, New York State's largest health care provider, is pioneering 3D printing in medicine in three key ways.
An ordained Lama in a Tibetan Buddhist lineage, Lama Rod grew up a queer, black male within the black Christian church in the American south. Navigating all of these intersecting, evolving identities has led him to a life's work based on compassion for self and others.
Think Again Podcasts
"What I'm interested in is deep, systematic change. What I understand now is that real change doesn't happen until change on the inside begins to happen."
"Masculinity is not inherently toxic. Patriarchy is toxic. We have to let that energy go so we can stop forcing other people to do emotional labor for us."
We were gaining three IQ points per decade for many, many years. Now, that's going backward. Could this explain some of our choices lately?
The Flynn effect appears to be in retrograde. (Credit: Shutterstock/Big Think)
popular
There's a new study out of Norway that indicates our—well, technically, their—IQs are shrinking, to the tune of about seven IQ points per generation.
Here's why generalists triumph over specialists in the new era of innovation.
Videos
Since the explosion of the knowledge economy in the 1990s, generalist inventors have been making larger and more important contributions than specialists.
One theory is that the rise of rapid communication technologies allowed the information created by specialists to be rapidly disseminated, meaning generalists can combine information across disciplines to invent something new.
Here, David Epstein explains how Nintendo's Game Boy was a case of "lateral thinking with withered technology." He also relays the findings of a fascinating study that found the common factor of success among comic book authors.
Big think's weekly newsletter.
Get smarter faster from the comfort of your inbox.
See our newsletter privacy policy
here
Most Popular
Most Recent
Big think's weekly newsletter.
Get smarter faster from the comfort of your inbox.
See our newsletter privacy policy
here
© Copyright 2007-2019 & BIG THINK, BIG THINK EDGE,
SMARTER FASTER trademarks owned by The Big Think, Inc. All rights reserved.