Sayōnara, Humans: Japanese Company Replaces Its Workers with AI
A Japanese company is laying off 34 workers and replacing them with artificial intelligence based on IBM's Watson Explorer. While advancing automation may be helpful in alleviating Japan's aging and declining population, what does this mean for other workers across the globe?
David Ryan Polgar
David is an ambidextrous thinker who likes big ideas. As a "Tech Ethicist," he explores our evolving relationship with social media and tech from an ethical, legal, and emotional perspective. Utilizing his background as an attorney, educator, and pop culture aficionado, David offers a fresh perspective on potential trends and ways to humanize our digital lives. He is currently a speaker (3-time TEDx), branding and communications consultant, and Trust & Safety for social messaging platform Friendbase. David is researching the impact that "scaling intimacy" has on human relationships, and working on an upcoming book. He is also the co-host for Funny as Tech.
He can be contacted at TechEthicist.com and @TechEthicist.
06 January, 2017
34 workers at a Japanese insurance company are being laid off and replaced with an artificial intelligence (AI) system. Fukoku Mutual Life Insurance, seeking greater efficiency in calculating their payouts to policyholders, will soon replace many of its office workers with an AI system based on IBM's Watson Explorer ("a cognitive technology that can think like a human").
---
In a recent press release, Fukoku Mutual Life Insurance stated an expected increase in productivity by 30% from their "Diagnostic document assessment automatic coding system."
The AI system will be used to read and understand medical certificates, hospital stays, surgical procedures, and medical history to make a more accurate assessment of payouts. According to reporting from the Guardian, the company will see a return on investment in less than two years. In a small concession for human workers, the payouts will not be finalized until approved by a non-AI staffer.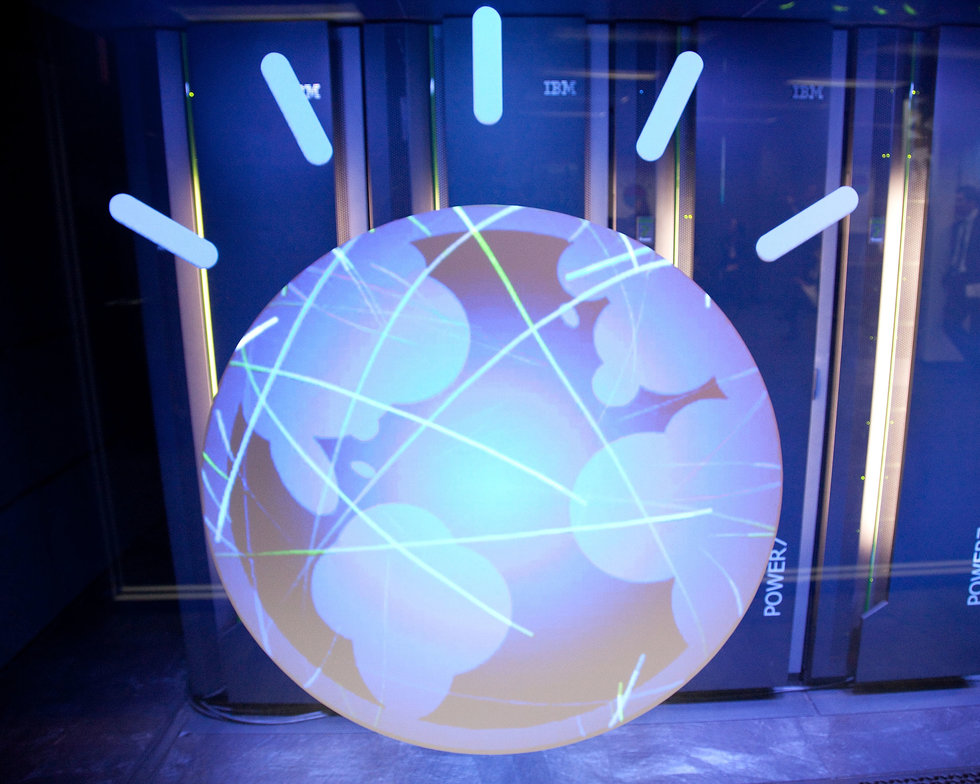 Humans being replaced by machines or artificial intelligence may tap into a deep economic and existential fear we have about a future with high efficiency but not enough employment. Singularity may be near, but how near? 
The announcement by Fukoku Mutual falls on the heels of another Japanese insurance company, Dai-Ichi Life Insurance, having introduced a Watson-based system to assess payments. While the implementation of Watson's technology for Dai-Ichi Life Insurance did not coincide with a layoff of employees, it showcases the willingness of Japanese companies to push forward with implementing new technology that may have profound implications for their future workforce and economy.
Why Japan?
While Japan's population currently stands at around 127 million people, the UN has projected that its population will shrink to around 83 million by the year 2100. 35% of Japan's people will be over the age of 65.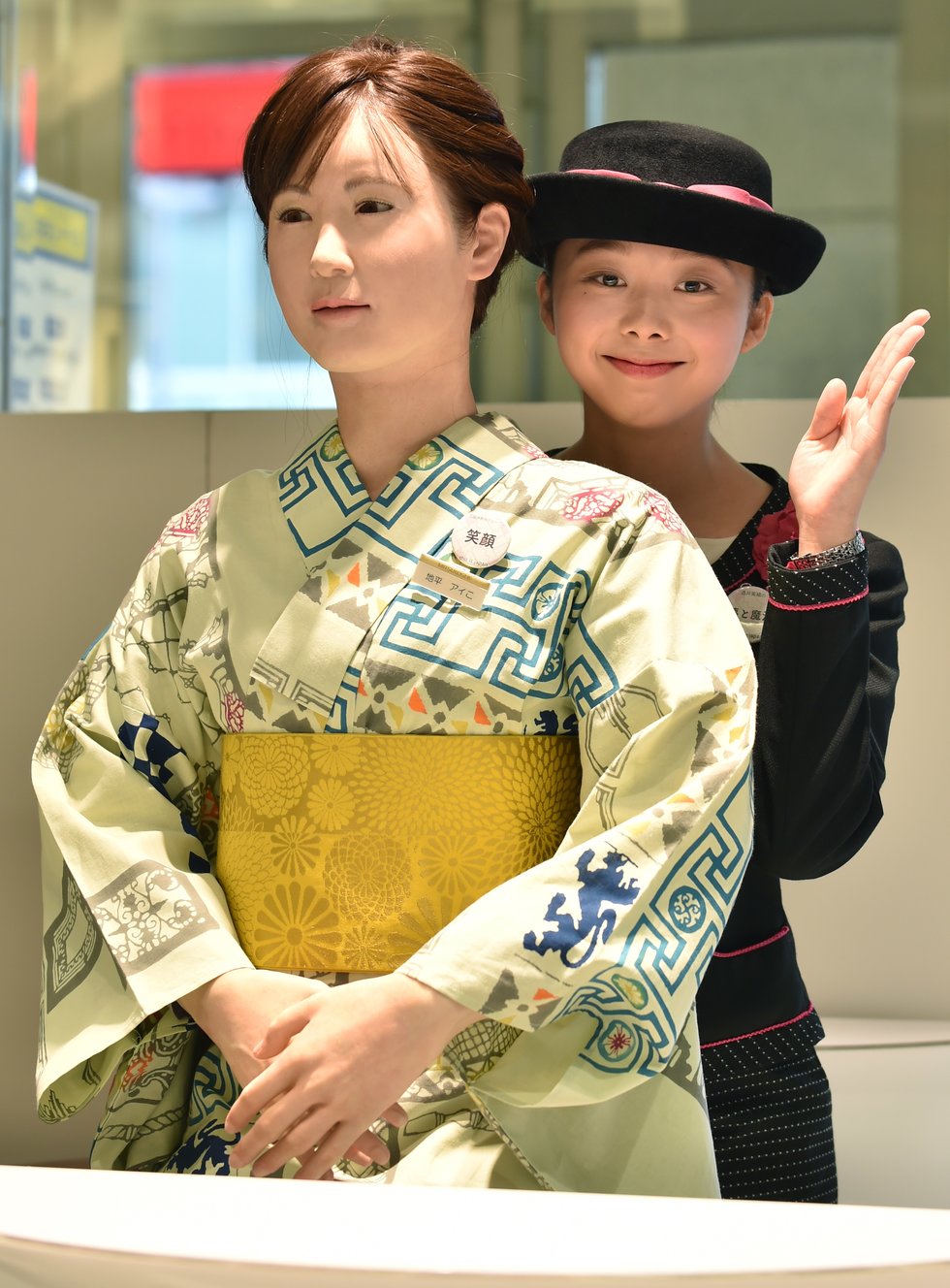 In Japan, increasing automation and the use of AI in the workforce may successfully address its potentially unstoppable aging and shrinking population. Japan's population imbalance has, for example, prompted its embrace of developing and utilizing carebots for the elderly in order to alleviate a severe shortage in human caregivers. 
Most other countries in the world do not have the same future population problem that Japan has. The United States currently has a population of around 319 million, which is projected by the UN to increase to 450 million by 2100. The great underlying debate is whether AI's efficiencies that lead to layoffs will be offset by the creation of new job opportunities and industries not yet existing.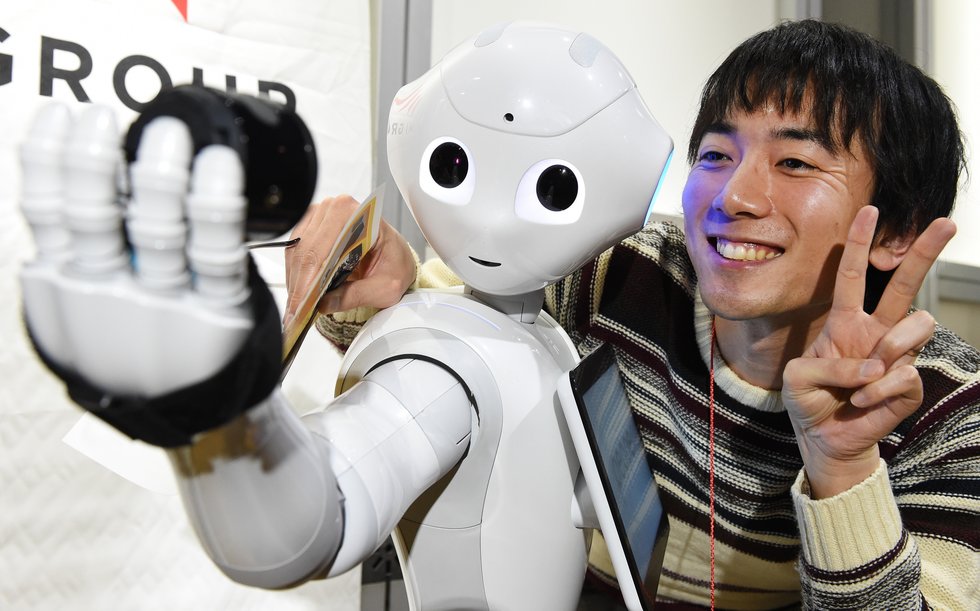 In the short-term, most of us have one major question: Can I be replaced? A recent report by McKinsey took an extensive look into the likelihood that automation would replace or highly augment certain careers now and in the near future. The report stated:
"While automation will eliminate very few occupations entirely in the next decade, it will affect portions of almost all jobs to a greater or lesser degree, depending on the type of work they entail. Automation, now going beyond routine manufacturing activities, has the potential, as least with regard to its technical feasibility, to transform sectors such as healthcare and finance, which involve a substantial share of knowledge work."
The Nomura Research Institute has predicted that nearly half of Japan's jobs could be replaced by robots by the year 2035. Led by researcher Yumi Wakao and Oxford University Professor Michael Osborne, the NRI also predicted that 47% of American jobs could be automated and 35% in the UK by 2035. 
Speaking to Engadget in December 2015, Yumi Wakao points out a very crucial caveat to the prediction: "[T]his is only a hypothetical technical calculation. It doesn't take into account social factors." 
Only time will tell how we react in the Fourth Industrial Revolution. 
==
Want to connect? Reach out @TechEthicist and on Facebook. 
Orangutans join humans and bees in a very exclusive club
Surprising Science
Orangutan mothers wait to sound a danger alarm to avoid tipping off predators to their location
It took a couple of researchers crawling around the Sumatran jungle to discover the phenomenon
This ability may come from a common ancestor
In a breakthrough for nuclear fusion research, scientists at China's Experimental Advanced Superconducting Tokamak (EAST) reactor have produced temperatures necessary for nuclear fusion on Earth.
Credit: EAST Team
Surprising Science
The EAST reactor was able to heat hydrogen to temperatures exceeding 100 million degrees Celsius.
Nuclear fusion could someday provide the planet with a virtually limitless supply of clean energy.
Still, scientists have many other obstacles to pass before fusion technology becomes a viable energy source.
Journaling can help you materialize your ambitions.
Videos
Organizing your thoughts can help you plan and achieve goals that might otherwise seen unobtainable.
The Bullet Journal method, in particular, can reduce clutter in your life by helping you visualize your future.
One way to view your journal might be less of a narrative and more of a timeline of decisions.
Big think's weekly newsletter.
Get smarter faster from the comfort of your inbox.
See our newsletter privacy policy
here
Most Popular
Most Recent
Big think's weekly newsletter.
Get smarter faster from the comfort of your inbox.
See our newsletter privacy policy
here
© Copyright 2007-2018 & BIG THINK, BIG THINK EDGE,
SMARTER FASTER trademarks owned by The Big Think, Inc. All rights reserved.