Millions of 'space junk' objects orbit Earth; The SpaceX Falcon 9 rocket will test a solution.
Because, you know ... humans are the polluting kind.
06 April, 2018
SpaceX Launches Giant Falcon 9 Test Rocket CAPE CANAVERAL, FL - JUNE 4: The SpaceX Falcon 9 test rocket lifts off of pad 40 at Cape Canaveral Air Force Station on June 4, 2010 in Cape Canaveral, Florida. This is a test flight for the Falcon 9 which is sch
A sub-mission, dubbed "RemoveDebris," is included in the SpaceX Falcon 9 Dragon-14 mission, launched April 2 from Cape Canaveral, which has a number of research projects aboard. 
---
RemoveDebris includes a main satellite, weighing 100 kg, and a pair of smaller "dummy" targets known as CubeSats, which can inflate like balloons to mimic the dimensions of an average object considered "space junk."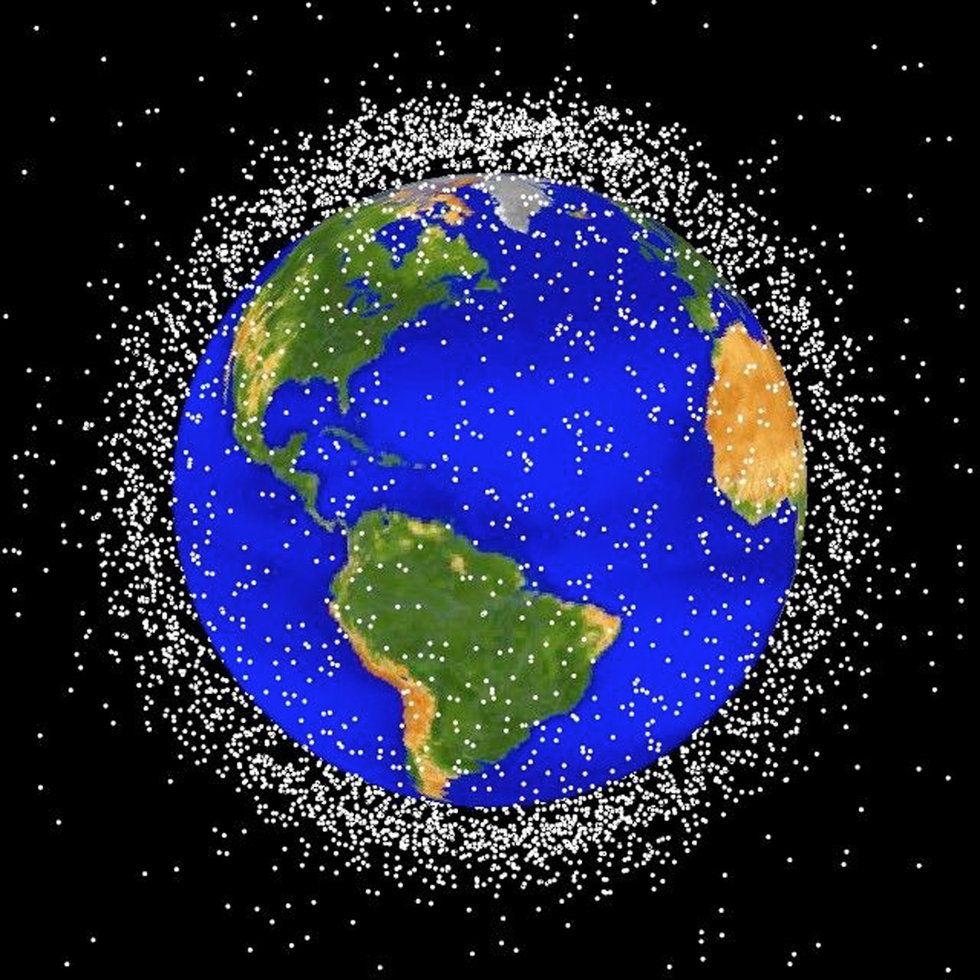 How big is the space junk problem? Beginning in 1957, humans have accumulated at least 7,000 satellites and 5,000 rockets in low Earth orbit. Sometimes these objects collide with each other, as well, producing even more space debris as the things break apart. It's massive: The European Space Agency estimates 166,000,000 debris objects polluting Earth's orbit as of January, 2017. Wow. 
Some of them are careening around low Earth orbit at over 17,000 mph. Even worse, an object the size of a sugar cube can cause significant damage when it collides with a new satellite attempting to reach orbit.  
It's not the first time the idea has been conceived; researchers in China are working on a "Space robotic cleaner" that will be designed to clean up space junk and use it as fuel. 
The project is spearheaded by the Surrey Space Centre of the University of Surrey in SE U.K. and will begin testing near the end of May, 2018. 


Sponsored by Charles Koch Foundation
Political activism may get people invested in politics, and affect urgently needed change, but it comes at the expense of tolerance and healthy democratic norms.
Scroll down to load more…