Hubble telescope celebrates 28 years in space with a dip in the dazzling Lagoon Nebula
Hubble telescope celebrates 28 years of being a space sleuth with these dazzling images of the Lagoon Nebula, 4,000 light-years away.
20 April, 2018
To celebrate its 28th anniversary in space the NASA/ESA Hubble Space Telescope took this amazing and colorful image of the Lagoon Nebula. (Credit: NASA, ESA, STScI)
Hubble was launched on April 24, 1990, about the space shuttle Discovery. Every year since, scientists at NASA, together with the European Space Agency (ESA), release spectacular images from it to recognize its "birthday."
---
This year is no exception; these are from the Lagoon Nebula and are stunning examples of what the telescope can "see."
The Lagoon Nebula is a hub of stars being born, and it's 55 light-years wide and 20 light-years tall. 
NASA and ESA officials wrote an apt message about the nebula being imaged. "Even though it is about 4,000 light-years away from Earth, it is three times larger in the sky than the full moon. It is even visible to the naked eye in clear, dark skies. Since it is relatively huge on the night sky, Hubble is only able to capture a small fraction of the total nebula." 
For its part, the aging telescope has undergone five repairs and upgrades in space, the last in 2009. It's expected to last until at least 2020, and likely longer. 
The successor to Hubble, the $8.8 billion James Webb Space Telescope, is scheduled to launch in Spring of 2020.  
Here are two images and a tantalizing video released in honor of Hubble's 28th year in space. Happy birthday, old friend!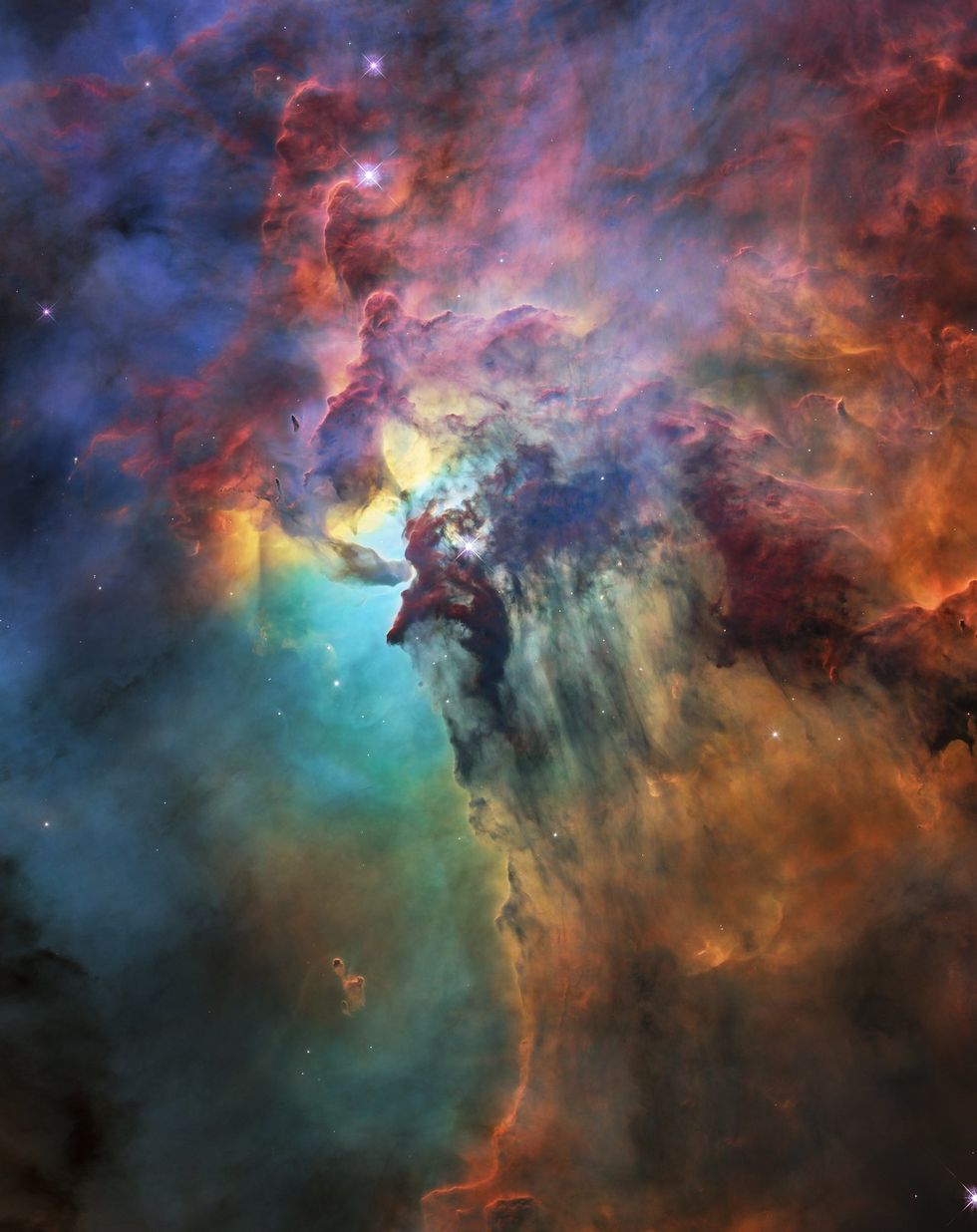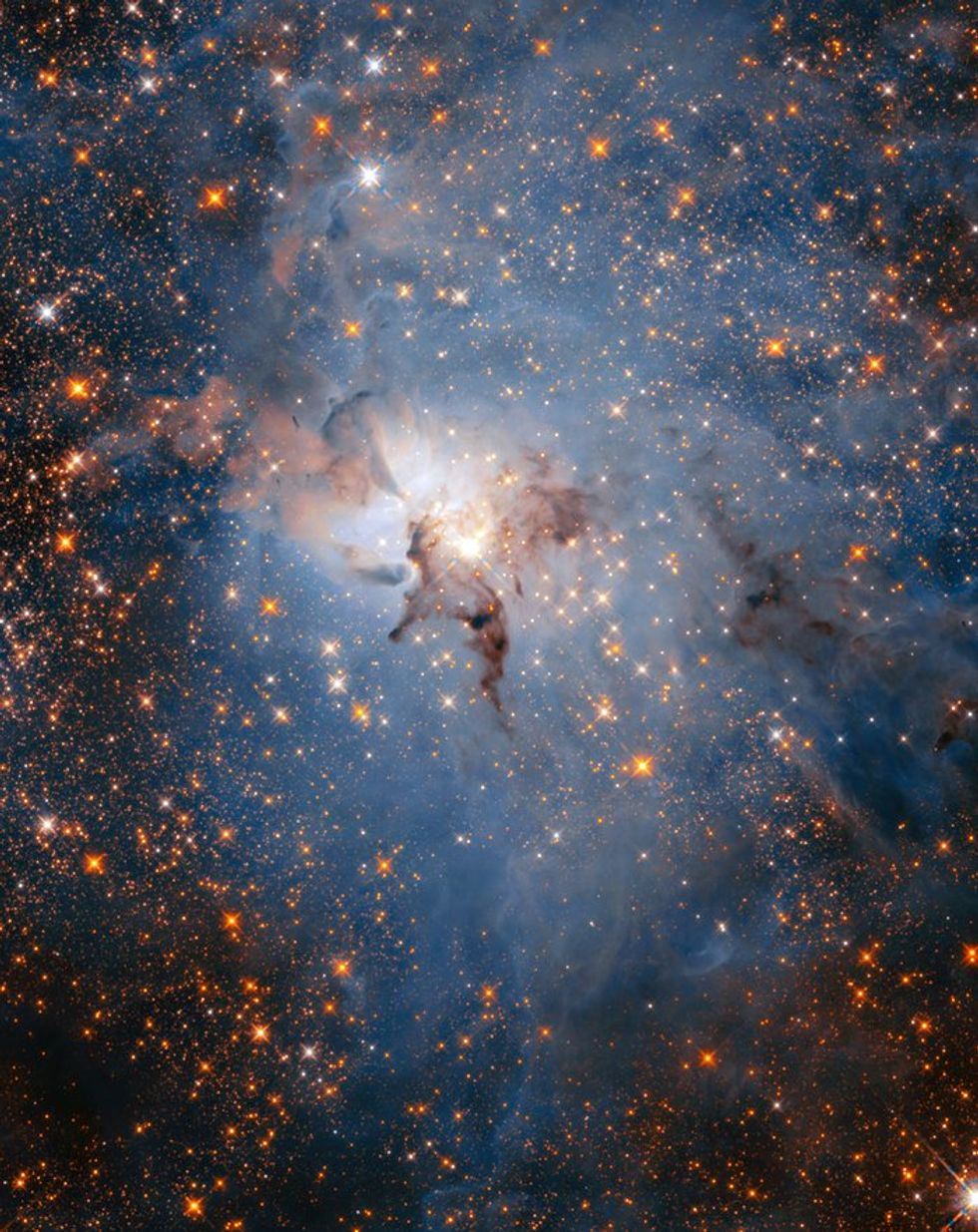 The video is also quite captivating; there are more located here.
The pandemic reminds us that our higher education system, with all its flaws, remains a key part of our strategic reserve.
Sponsored by Charles Koch Foundation
America's higher education system is under great scrutiny as it adapts to a remote-learning world. These criticisms will only make higher ed more innovative.
While there are flaws in the system and great challenges ahead, higher education has adapted quickly to allow students to continue learning. John Katzman, CEO of online learning organization Noodle Partners, believes this is cause for optimism not negativity.
Universities are pillars of scientific research on the COVID-19 frontlines, they bring facts in times of uncertainty and fake news, and, in a bad economy, education is a personal floatation device.
Meteorologists propose a stunning new explanation for the mysterious events in the Bermuda Triangle.
Surprising Science
One of life's great mysteries, the Bermuda Triangle might have finally found an explanation. This strange region, that lies in the North Atlantic Ocean between Bermuda, Miami and San Juan, Puerto Rico, has been the presumed cause of dozens and dozens of mind-boggling disappearances of ships and planes.
An MIT system uses wireless signals to measure in-home appliance usage to better understand health tendencies.
John Moore/Getty Images
Technology & Innovation
For many of us, our microwaves and dishwashers aren't the first thing that come to mind when trying to glean health information, beyond that we should (maybe) lay off the Hot Pockets and empty the dishes in a timely way.
Online dating has evolved, but at what cost?
Technology & Innovation
Some dating apps allow individuals to interact and form romantic/sexual connections before meeting face to face with the ability to "swipe" on the screen to either accept or reject another user's profile. Popular swipe-based apps include Tinder, Bumble, and OkCupid.
Research by Western Sydney University and the University of Sydney has linked the experience of swipe-based dating apps to higher rates of psychological distress and/or depression.
Not all time spent on these apps is damaging, however. Up to 40 percent of current users say they previously entered a serious relationship with someone they met through one of these apps.
Scroll down to load more…