Economists: Second-longest economic boom in US history ends in 2020 … with a recession.
This would be the end of one of the longest economic booms since the 1990 Dot Com bubble.
06 August, 2018
60 private-sector economists were recently surveyed by the Wall Street Journal, and their prediction is somewhat dire. 59% of them say the economic expansion that began in 2009 after the Great Recession of 2008 took the wind out of the world's economic sails will end in 2020. Another 22% pegged the year 2021. What lies beyond that is probably another recession, the depths of which will likely become apparent as things progress — or, rather, regress. 
---
"The current economic expansion is getting long in the tooth by historical standards, and more late-cycle signs are emerging," said Scott Anderson, chief economist at Bank of the West, who was among those economists predicting a 2020 recession.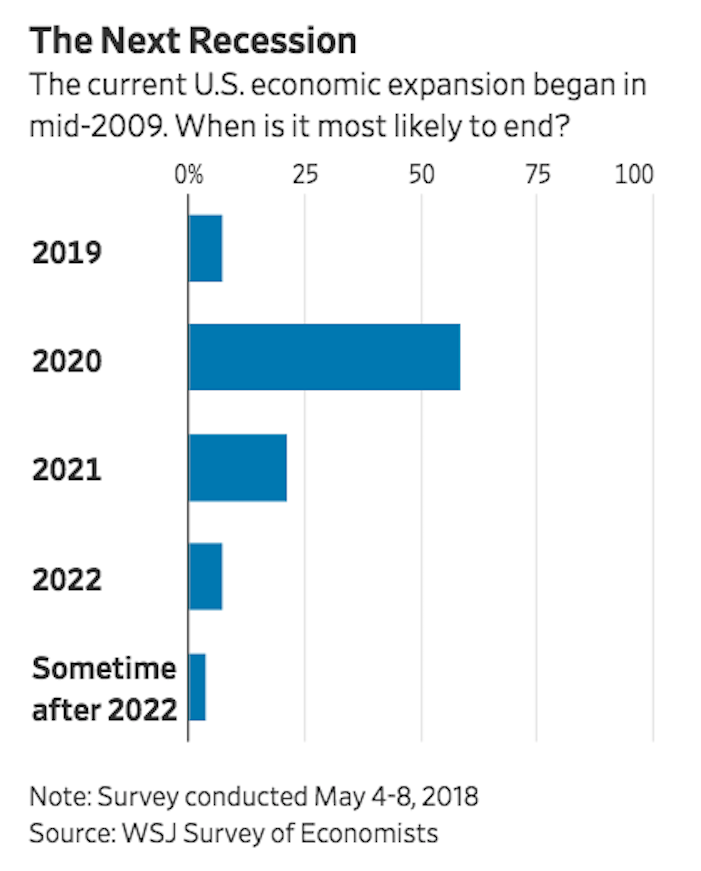 62% of the survey respondents indicated an overheating economy tied with the tightening of the Federal Reserve interest rates as reasons things will get worse. 
It's worth noting that these kinds of things are very hard to predict, so a grain of salt is warranted. However, with a total of 81% of economists surveyed by the WSJ predicting that things will hit the fan by 2021, it seems likely that it's coming. 
The current "boom" is second only to the 1990 information technology economic bubble that lasted nearly 10 years and coincided almost exactly with the years Bill Clinton was President.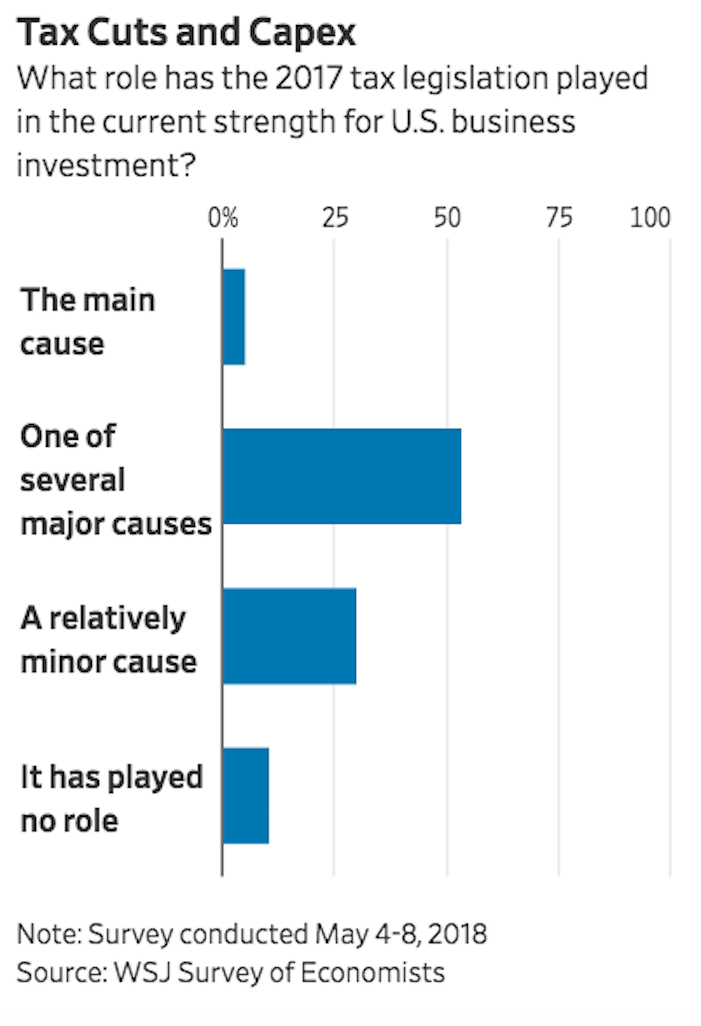 Interestingly, the same survey revealed that those same economists do not think the "tax breaks passed by Congress have anything to do with the current economic expansion.
That same expansion has left many people underemployed and earning less than before the Great Recession of 2008, as well as losing health insurance and retirement savings, which could mean when the next bust happens, poor and working-class people will be in much worse shape than ever. And that, coupled with the elimination of some social safety nets across many states in the U. S., means the future might be pretty bleak, indeed. 
At least, for those without a pile of money to rely on.
Related Articles
Both schizophrenics and people with a common personality type share similar brain patterns.
(shutterstock)
Mind & Brain
A new study shows that people with a common personality type share brain activity with patients diagnosed with schizophrenia.
The study gives insight into how the brain activity associated with mental illnesses relates to brain activity in healthy individuals.
This finding not only improves our understanding of how the brain works but may one day be applied to treatments.
It's a development that could one day lead to much better treatments for osteoporosis, joint damage, and bone fractures.
Image: Nissim Benvenisty
Surprising Science
Scientists have isolated skeletal stem cells in adult and fetal bones for the first time.
These cells could one day help treat damaged bone and cartilage.
The team was able to grow skeletal stem cells from cells found within liposuctioned fat.
Gut bacteria play an important role in how you feel and think and how well your body fights off disease. New research shows that exercise can give your gut bacteria a boost.
National Institutes of Health
Surprising Science
Two studies from the University of Illinois show that gut bacteria can be changed by exercise alone.
Our understanding of how gut bacteria impacts our overall health is an emerging field, and this research sheds light on the many different ways exercise affects your body.
Exercising to improve your gut bacteria will prevent diseases and encourage brain health.
Big think's weekly newsletter.
Get smarter faster from the comfort of your inbox.
See our newsletter privacy policy
here
Most Popular
Most Recent
Big think's weekly newsletter.
Get smarter faster from the comfort of your inbox.
See our newsletter privacy policy
here
© Copyright 2007-2018 & BIG THINK, BIG THINK EDGE,
SMARTER FASTER trademarks owned by The Big Think, Inc. All rights reserved.