Diversity is more than a box to tick. It's a smart business strategy.
Should businesses foster diversity just because of the political climate, or are there other inherent advantages in having diversity of people and thought?
25 April, 2018
This series on diversity and inclusion is sponsored by Amway, which supports a prosperous economy through having a diverse workplace. Companies committed to diversity and inclusion are better equipped to innovate and drive performance. For more information, visit amwayglobal.com/our-story.
---
It seems for most of Western history, from the age of exploration until a little after the second half of the 20th century, males of European ancestry did all that they could to bar those of other backgrounds from places of power and prestige in the social, economic, and political spheres. Although we've made much progress since, this legacy is still with us today.
This is evident in the U.S. federal housing policies of the 1930s, such as "redlining" communities of color, which impacts their access to services, quality education, and employment opportunities even now. Similar policies occurred in many other places around the world, such as in Europe, the U.K., South Africa, Canada, and Australia.
Since the end of colonization and apartheid, and the civil rights movements in the U.S. and elsewhere, diversity has been promoted—at least on the surface. This isn't only a quest for social justice, however. It's also a shift in consciousness. But are businesses accepting diversity just because of the political climate, or is there really something to it?
There are actually a number of studies that show that diverse organizations are far more vibrant and versatile. A 1995 study by the Society for Human Resource Management (SHRM) found that those organizations that embrace diversity are not only more productive but possess competitive advantages as well.
How do we define it? Workplace diversity can be defined as a place where employees have varying traits, including those that denote race, ethnicity, gender, culture, religion, age, or generation. People with neurological differences and people with disabilities are also included. So, what are the benefits of a diverse workplace?
Diversity policies help to recruit top talent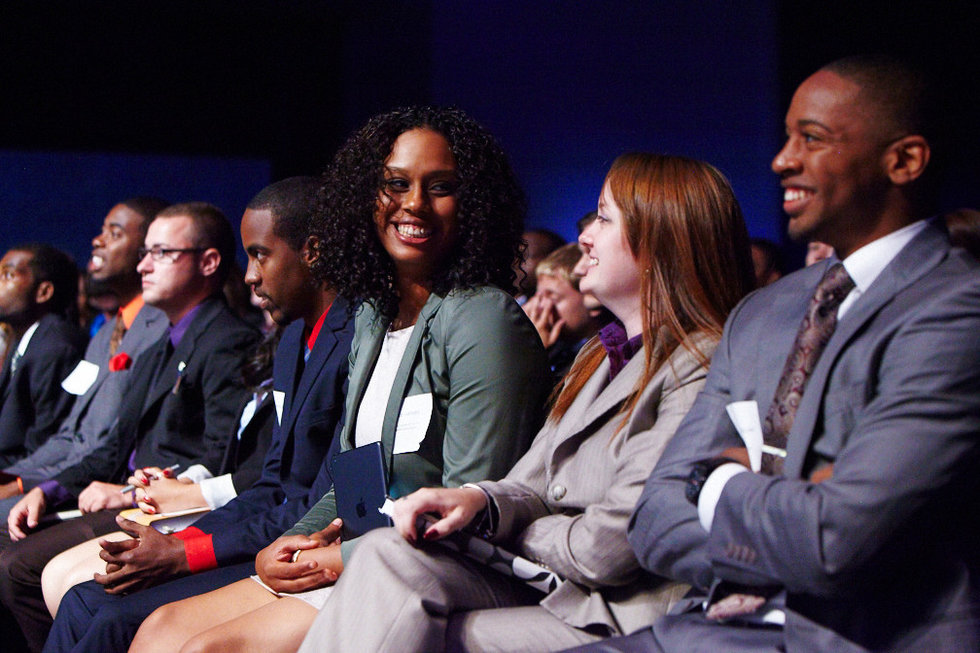 Credit: Cydcor Conference 2013. Flickr.
Diversity policies allow a company to draw from a greater talent pool. Without such policies in place, not only could an enterprise miss out on some very talented people, but recruiting might also take longer and therefore cost more. Those companies that have a more diverse staff can also benefit from a greater degree of perspectives. As such, diversity drives innovation.
In a 2013 article in Harvard Business Review, Sylvia Ann Hewlett, Melinda Marshall, and Laura Sherbin explain what they call 2D diversity and how it impacts enterprises. The first element is someone's inherent diversity, which they are born with—for example, race and sexual orientation. The other is their acquired diversity, which is gained through experiences such as training, living in another country, or interacting with a specific group or culture often.
Their research included 40 case studies, several focus groups and interviews, and a national survey of 1,800 professionals. The researchers found that organizations run by executives with at least three acquired diversity traits and three inherent traits performed the best. They looked specifically at the diversity of the executives within a company and their own reported market outcomes.
Firms with more diverse leadership were 45 percent more likely to report that their company's market share grew over the past 12 months. They were also 70 percent more likely to report that they entered a new market in that same time frame. When executives embody diversity and embrace it, everybody wins.
Diversity drives creativity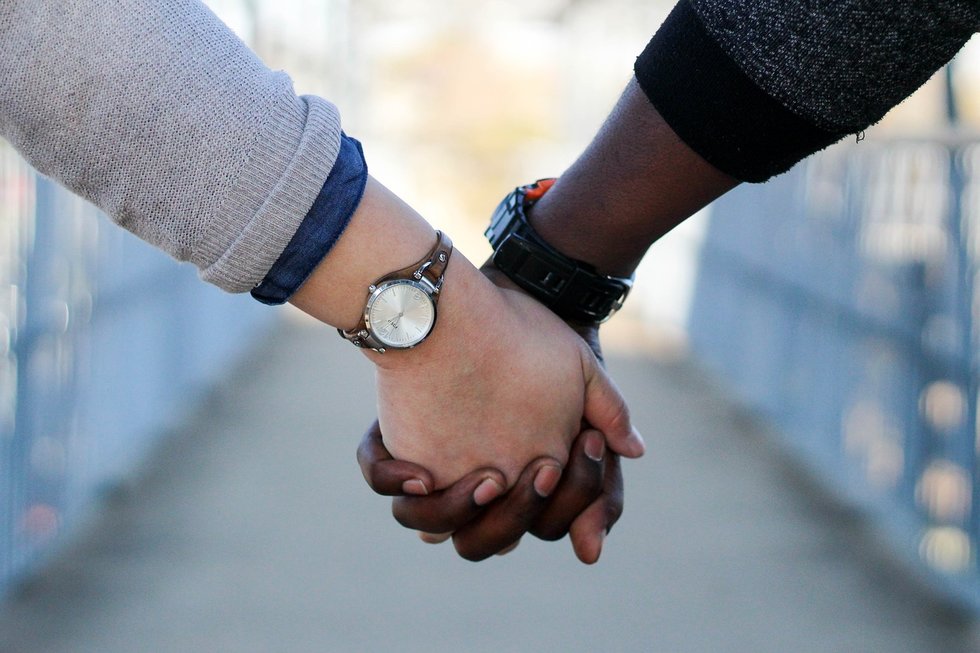 Dating someone from a background different from yours has been shown to increase creativity and problem-solving skills. (Credit: April Sylvester. Pixabay.)
In a 2017 study published in the Journal of Applied Psychology, researchers discovered that intercultural relationships promoted innovation and creative thinking. As Harvard Business School professor Roy Y.J. Chua told Entrepreneur.com, "Teams that include workers from different backgrounds and experiences can come up with more creative ideas and methods of solving problems."
Intercultural dating also improves a person's performance on creative tasks. Researchers showed that those who dated diversely were more likely to come up with a creative name for a marketing product. "The more your network includes individuals from different cultural backgrounds, the more you will be creatively stimulated by different ideas and perspectives," says Chua.
If an enterprise markets to or interacts with the general public, it's important that team members in those departments remember that diversity will be on customers' minds. Projecting diversity is expected to pay off more and more in the future. According to a U.S. Census snapshot taken in the year 2015-16, America is now more diverse than ever before. Babies of color outnumber white babies, according to that report. Such a fact portends much for a company's future.
What's been dubbed the "browning of America" continues on and Caucasian Americans are expected to lose majority status somewhere around 2020. Not only will diversity be crucial in marketing and sales, but for optics as well. Better optics means not only a better reputation but a lower chance of litigation.
Diversity helps companies break into new markets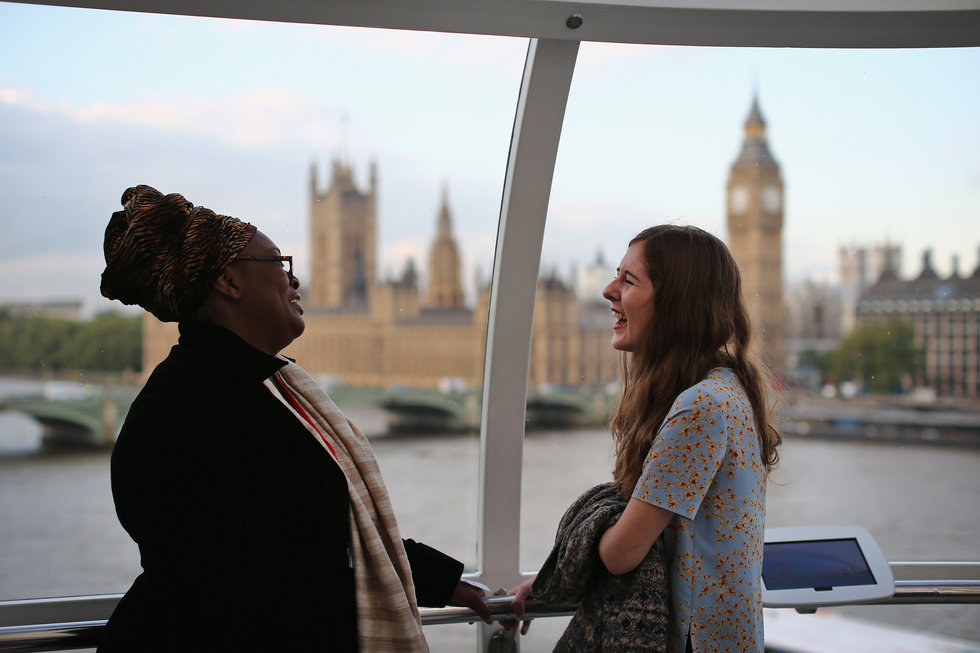 London. (Credit: Getty Images.)
Besides fewer lawsuits, a greater talent pool to draw from, effective marketing, better optics, and an influx of creativity, diversity policies also garner an organization more opportunities. Who better to reach women, the LGBTQ community, or the immense and growing Asian market than someone from that particular background? Greater diversity could allow for opportunities to enter into foreign markets as well. Middle classes are rising in developing countries all over the world. What a company needs is someone who knows those communities well and how best to reach them.
Successful businesses today are embracing inclusiveness more and more. Disney, the Virgin Group, and PricewaterhouseCoopers have all diversified their workforce. In an intensely globalized world, it's becoming more and more important in order to break into new markets. But diversity alone won't do it. Studies have shown that besides having all kinds of different people on the payroll, it's important to develop an atmosphere where everyone feels comfortable sharing their ideas. To do so, executives should help foster relationships, build up teams and individuals, and invest in their people.
To learn more about why diversity is so important in the workplace, click here:
Here's the science of black holes, from supermassive monsters to ones the size of ping-pong balls.
Videos
There's more than one way to make a black hole, says NASA's Michelle Thaller. They're not always formed from dead stars. For example, there are teeny tiny black holes all around us, the result of high-energy cosmic rays slamming into our atmosphere with enough force to cram matter together so densely that no light can escape.
CERN is trying to create artificial black holes right now, but don't worry, it's not dangerous. Scientists there are attempting to smash two particles together with such intensity that it creates a black hole that would live for just a millionth of a second.
Thaller uses a brilliant analogy involving a rubber sheet, a marble, and an elephant to explain why different black holes have varying densities. Watch and learn!
Bonus fact: If the Earth became a black hole, it would be crushed to the size of a ping-pong ball.
Military recruits are supposed to be assessed to see whether they're fit for service. What happens when they're not?
Politics & Current Affairs
During the Vietnam War, Robert McNamara began a program called Project 100,000.
The program brought over 300,000 men to Vietnam who failed to meet minimum criteria for military service, both physically and mentally.
Project 100,000 recruits were killed in disproportionate numbers and fared worse after their military service than their civilian peers, making the program one of the biggest—and possibly cruelest—mistakes of the Vietnam War.
In a breakthrough for nuclear fusion research, scientists at China's Experimental Advanced Superconducting Tokamak (EAST) reactor have produced temperatures necessary for nuclear fusion on Earth.
Credit: EAST Team
Surprising Science
The EAST reactor was able to heat hydrogen to temperatures exceeding 100 million degrees Celsius.
Nuclear fusion could someday provide the planet with a virtually limitless supply of clean energy.
Still, scientists have many other obstacles to pass before fusion technology becomes a viable energy source.
Big think's weekly newsletter.
Get smarter faster from the comfort of your inbox.
See our newsletter privacy policy
here
Most Popular
Most Recent
Big think's weekly newsletter.
Get smarter faster from the comfort of your inbox.
See our newsletter privacy policy
here
© Copyright 2007-2018 & BIG THINK, BIG THINK EDGE,
SMARTER FASTER trademarks owned by The Big Think, Inc. All rights reserved.