Caution to late eaters: New study links meal times to cancer
We've long known what you eat matters. When you eat matters, too.
22 July, 2018
For decades, you've probably heard the advice to eat hours before heading off to bed. This folk wisdom has mostly been applied to losing weight, avoiding acid reflux, and getting a good night's sleep. Now a new study offers an even more profound piece of evidence as to why an early dinner is essential: it reduces the risk of breast and prostate cancer.
---
The study, conducted at the Barcelona Institute for Global Health—if you've ever been to Spain, you know that most restaurants don't open for dinner until 8 pm—found that those who eat dinner before 8 pm (or at least two hours before bedtime) experience a 20 percent reduction in the likelihood of developing the types of cancer listed above.
There have long been correlations between types of diets and cancers. Lead author Manolis Kogevinas, an ISGlobal researcher, wanted to better understand if dining according to a daily rhythm influences the disease. He comments: 
Our study concludes that adherence to diurnal eating patterns is associated with a lower risk of cancer. [The findings] highlight the importance of assessing circadian rhythms in studies on diet and cancer.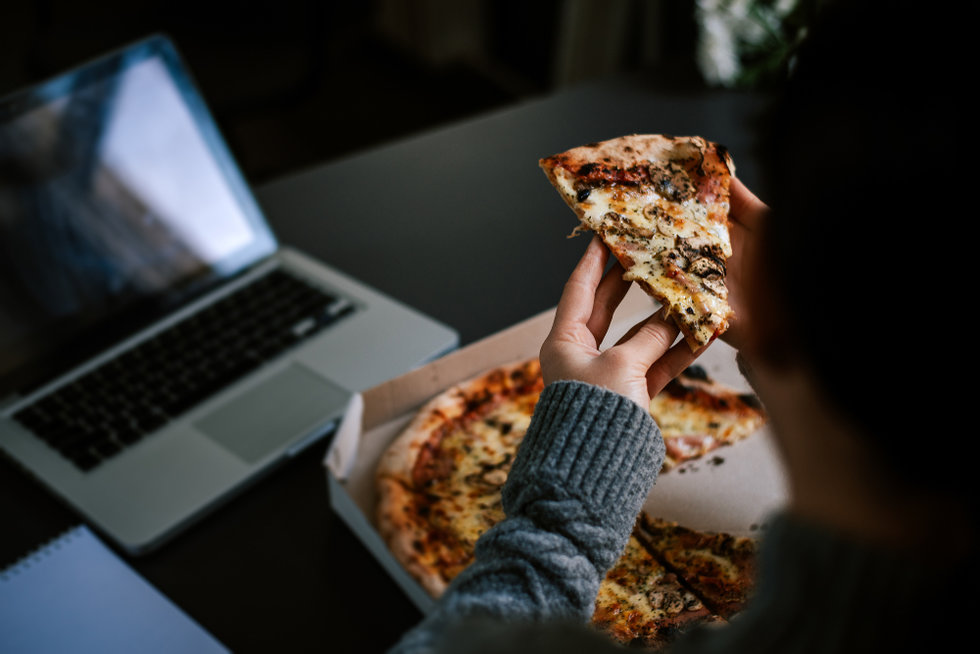 Of course, there are many variables as to why cancer manifests. Fans of the Occam's Razor theory of disease have to recognize that cancer rarely has a singular cause; a combination of variables often contributes to its onset. For this study, the researchers investigated data from 621 cases of prostate cancer and 1,205 cases of breast cancer, alongside 872 male and 1,321 female controls between the years of 2008-2013.
They note that in 2007 the International Agency for Research on Cancer, which is part of the World Health Organization, classified shift work as likely carcinogenic to humans (based on animal trials). (The control group for the above study never worked late shifts.) For workers who work late or overnight, their chronotype is negatively affected by this adaptation to their body's circadian rhythm.
Specifically, considering that humans evolved with a diet that required intermittent fasting, the consumption of late-night meals has been associated with elevated leptin and glucose levels as well as systemic inflammation. Based on their results, the researchers found that the longer the space between your last meal and sleep, the less likely you were to develop these cancers.
Kogevinas remarked that the results "will have implications for cancer prevention recommendations, which currently do not take meal timing into account," adding that, "the impact could be especially important in cultures such as those of southern Europe, where people have supper late."
He believes cancer researchers and organizations must now consider the timing of meals into their recommendations moving forward, pending further research, of course.
--
Lumina Foundation is partnering with Big Think to unearth the next large-scale, rapid innovation in post-high school education. Enter the competition here!
Good science is sometimes trumped by the craving for a "big splash."
Videos
Scientists strive to earn credit from their peers, for grants from federal agencies, and so a lot of the decisions that they make are strategic in nature. They're encouraged to publish exciting new findings that demonstrate some new phenomenon that we have never seen before.
This professional pressure can affect their decision-making — to get acclaim they may actually make science worse. That is, a scientist might commit fraud if he thinks he can get away with it or a scientist might rush a result out of the door even though it hasn't been completely verified in order to beat the competition.
On top of the acclaim of their peers, scientists — with the increasing popularity of science journalism — are starting to be rewarded for doing things that the public is interested in. The good side of this is that the research is more likely to have a public impact, rather than be esoteric. The bad side? To make a "big splash" a scientist may push a study or article that doesn't exemplify good science.
Moans, groans, and gripes release stress hormones in the brain.
popular
Could you give up complaining for a whole month? That's the crux of this interesting piece by Jessica Hullinger over at Fast Company. Hullinger explores the reasons why humans are so predisposed to griping and why, despite these predispositions, we should all try to complain less. As for no complaining for a month, that was the goal for people enrolled in the Complaint Restraint project.
Participants sought to go the entirety of February without so much as a moan, groan, or bellyache.
Two space agencies plan missions to deflect an asteroid.
ESA's Hera mission above asteroid 65803 Didymos. Credit: ESA/ScienceOffice.org
Surprising Science
NASA and the European Space Agency (ESA) are working together on missions to a binary asteroid system.
The DART and Hera missions will attempt to deflect and study the asteroid Didymoon.
A planetary defense system is important in preventing large-scale catastrophes.
Big think's weekly newsletter.
Get smarter faster from the comfort of your inbox.
See our newsletter privacy policy
here
Most Popular
Most Recent
Big think's weekly newsletter.
Get smarter faster from the comfort of your inbox.
See our newsletter privacy policy
here
© Copyright 2007-2018 & BIG THINK, BIG THINK EDGE,
SMARTER FASTER trademarks owned by The Big Think, Inc. All rights reserved.