Caution to late eaters: New study links meal times to cancer
We've long known what you eat matters. When you eat matters, too.
22 July, 2018
For decades, you've probably heard the advice to eat hours before heading off to bed. This folk wisdom has mostly been applied to losing weight, avoiding acid reflux, and getting a good night's sleep. Now a new study offers an even more profound piece of evidence as to why an early dinner is essential: it reduces the risk of breast and prostate cancer.
---
The study, conducted at the Barcelona Institute for Global Health—if you've ever been to Spain, you know that most restaurants don't open for dinner until 8 pm—found that those who eat dinner before 8 pm (or at least two hours before bedtime) experience a 20 percent reduction in the likelihood of developing the types of cancer listed above.
There have long been correlations between types of diets and cancers. Lead author Manolis Kogevinas, an ISGlobal researcher, wanted to better understand if dining according to a daily rhythm influences the disease. He comments: 
Our study concludes that adherence to diurnal eating patterns is associated with a lower risk of cancer. [The findings] highlight the importance of assessing circadian rhythms in studies on diet and cancer.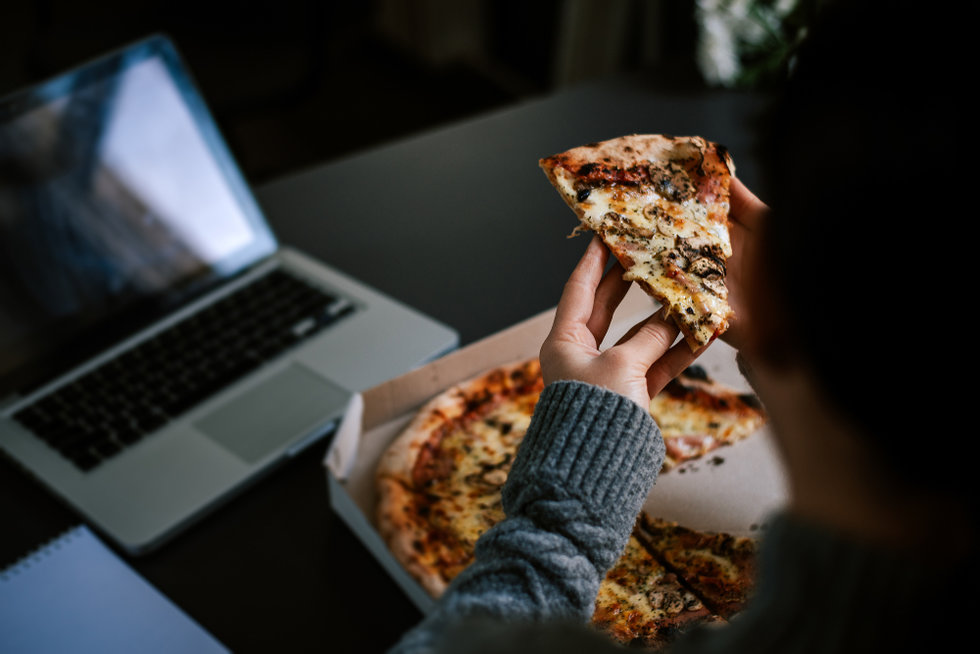 Of course, there are many variables as to why cancer manifests. Fans of the Occam's Razor theory of disease have to recognize that cancer rarely has a singular cause; a combination of variables often contributes to its onset. For this study, the researchers investigated data from 621 cases of prostate cancer and 1,205 cases of breast cancer, alongside 872 male and 1,321 female controls between the years of 2008-2013.
They note that in 2007 the International Agency for Research on Cancer, which is part of the World Health Organization, classified shift work as likely carcinogenic to humans (based on animal trials). (The control group for the above study never worked late shifts.) For workers who work late or overnight, their chronotype is negatively affected by this adaptation to their body's circadian rhythm.
Specifically, considering that humans evolved with a diet that required intermittent fasting, the consumption of late-night meals has been associated with elevated leptin and glucose levels as well as systemic inflammation. Based on their results, the researchers found that the longer the space between your last meal and sleep, the less likely you were to develop these cancers.
Kogevinas remarked that the results "will have implications for cancer prevention recommendations, which currently do not take meal timing into account," adding that, "the impact could be especially important in cultures such as those of southern Europe, where people have supper late."
He believes cancer researchers and organizations must now consider the timing of meals into their recommendations moving forward, pending further research, of course.
--
That's a sharp increase from the 1960s when it took the same share of scientists an average of 35 years to drop out of academia.
Pixabay
Surprising Science
The study tracked the careers of more than 100,000 scientists over 50 years.
The results showed career lifespans are shrinking, and fewer scientists are getting credited as the lead author on scientific papers.
Scientists are still pursuing careers in the private sector, however there are key differences between research conducted in academia and industry.
China's rise has necessitated a global PR push. It includes influencing how the movies you watch depict China.
President Xi Jinping and Brad Pitt in World War Z. (Image: Big Think/Getty)
Politics & Current Affairs
China will soon overtake the U.S. as the world's largest market for films, and it is using that fact to influence how it is depicted by Hollywood.
While Chinese investors have been interested in buying shares of studios for a while, the real power lies in deciding which movies get into China at all.
The influence is often subtle, but may have already derailed a few careers in the name of politics.
The bold technique involves surgically implanting a so-called microneedle patch directly onto the heart.
Red human heart against a yellow background (Getty Images)
Surprising Science
Heart attacks leave scar tissue on the heart, which can reduce the organ's ability to pump blood throughout the body.
The microneedle patch aims to deliver therapeutic cells directly to the damaged tissue.
It hasn't been tested on humans yet, but the method has shown promising signs in research on animals.
Big think's weekly newsletter.
Get smarter faster from the comfort of your inbox.
See our newsletter privacy policy
here
Most Popular
Most Recent
Big think's weekly newsletter.
Get smarter faster from the comfort of your inbox.
See our newsletter privacy policy
here
© Copyright 2007-2018 & BIG THINK, BIG THINK EDGE,
SMARTER FASTER trademarks owned by The Big Think, Inc. All rights reserved.