Baby poop capsules: Coming soon to a pharmacy near you?
While the probiotic trend has been suspect at best, there is one therapeutic application that keeps holding up: fecal transplant.
26 August, 2018
The emergence of probiotics on supermarket shelves is further proof of our habit of putting the cart before the horse. Researchers discover a potential breakthrough; the public gain a little knowledge of this before extensive clinical studies can be conducted; bottles of probiotics—echoing the American mantra, "more is better!"—fly off the shelves. A wonder-cure is born.
---
Probiotics might possess incredible healing powers, but specificity matters. You can't overload on any old bacteria and expect the results to only be positive. As science writer Ed Yong points out, destroying "harmful" bacteria can ultimately cause chaos in the microbiome ecosystem.
A recent study from Augusta University brought more bad news:
Probiotic use can result in a significant accumulation of bacteria in the small intestine that can result in disorienting brain fogginess as well as rapid, significant belly bloating, investigators report.
That study only involved 30 patients, so we should take those results with caution. Yet caution is the last thing companies mailing you home microbiome kits are displaying. A whole host of businesses promise to shed insight on your insides when you mail in a vial of your poop; the results have not been sound. 
And yet, poop holds the key to understanding your insides. It just requires more extensive testing. The only therapeutic application regarding the microbiome that's holding up, according to Yong, is fecal microbiota transplant—using someone else's poop to colonize your colon, through a colonoscopy, enema, orogastric tube, or by ingesting freeze-dried poop in capsule form. While the gag reflex often follows the explanation, this therapy is being used to treat a variety of gastrointestinal disorders and even neurological conditions such as multiple sclerosis and Parkinson's.
Not all bacterial sets will treat every symptom, Yong continues; patients with the same illness will not be healed with the same poop. That's because microbiome diversity is an essential component of individual health. Bacterial combinations have to be tailored to each patient. "These are not one-size-fits-all solutions. They will need to be personalized," says Yong.
Personalized medicine is an important evolution in our understanding of treatment; it will require vigilant research and large populations to study. Some treatments really are universal, such as vitamin C treating scurvy. Yet when it comes to what's inside of our guts, too many individual factors need to be considered: diet, genetics, environment, stress and fitness levels, just to begin with.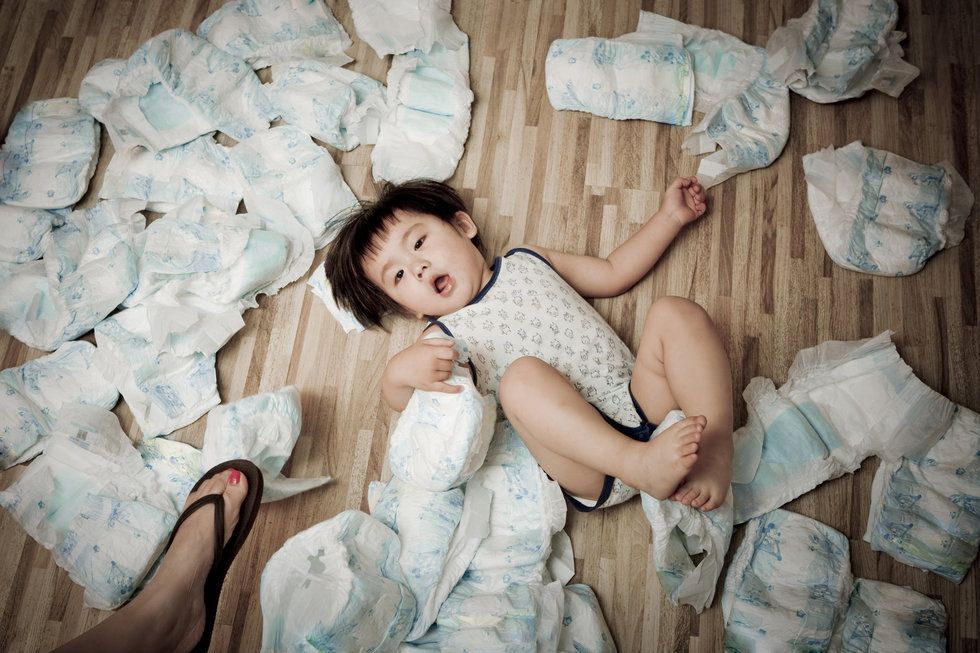 The microbiome is one of the most fascinating areas of research despite so-called holistic companies capitalizing on an uncertain trend, which made this news raise a few eyebrows last week:
Scientists at Wake Forest School of Medicine have developed a probiotic "cocktail" derived from gut bacteria strains found in infant feces that may help increase the body's ability to produce short-chain fatty acids (SCFAs).
Hariom Yadav, lead author and assistant professor of molecular medicine, notes that patients with diabetes, obesity, autoimmune disorders, and cancers often have low levels of SCFAs. He speculates that increasing these acids might improve their conditions, leading to better overall health.
Yadav also states that the over-the-counter variety of probiotics has deceived the public. Clinical research has only been conducted on animals and humans with diseases, not disease-free subjects. Buying supplements for general health and well-being is unfounded, with the research being inconsistent as to its actual benefit.
For this study, published in the Nature journal, Scientific Reports, Yadav's team collected fecal samples from 34 healthy infants, totaling 321 diaper samples. They analyzed the best ten samples they collected, treating mice and human feces with the same cocktails in either single- or five-dose feedings.
While the study didn't focus on any specific disease, Yadav was focused on the proliferation of SCFAs, observing if they could repopulate ecosystems. He felt confident in the results:
This work provides evidence that these human-origin probiotics could be exploited as biotherapeutic regimens for human diseases associated with gut microbiome imbalance and decreased SCFA production in the gut. Our data should be useful for future studies aimed at investigating the influence of probiotics on human microbiome, metabolism and associated diseases.
Given that we often don't understand the chemistry inside many of the capsules we consume, freeze-dried poop might be the future of treatment, at least for certain diseases. While Yadav's evidence is not conclusive—you might want to reconsider any solution by Gerber's in the near future—the state of our guts continues to fascinate. And if a colony of bacteria proves helpful in treating some of our most deadly diseases, swallow away.
--
Former president of the ACLU Nadine Strossen discusses whether our society should always defend free speech rights, even for groups who would oppose such rights.
Sponsored by Charles Koch Foundation
Former ACLU president Nadine Strossen understands that protecting free speech rights isn't always a straightforward proposition.
In this video, Strossen describes the reasoning behind why the ACLU defended the free speech rights of neo-Nazis in Skokie, Illinois, 1977.
The opinions expressed in this video do not necessarily reflect the views of the Charles Koch Foundation, which encourages the expression of diverse viewpoints within a culture of civil discourse and mutual respect.
Going back to the moon will give us fresh insights about the creation of our solar system.
Videos
July 2019 marks the 50th anniversary of the moon landing — Apollo 11.
Today, we have a strong scientific case for returning to the moon: the original rock samples that we took from the moon revolutionized our view of how Earth and the solar system formed. We could now glean even more insights with fresh, nonchemically-altered samples.
NASA plans to send humans to a crater in the South Pole of the moon because it's safer there, and would allow for better communications with people back on Earth.
Pugs and bulldogs are incredibly trendy, but experts have massive animal welfare concerns about these genetically manipulated breeds. 
Photo by terriermandotcom.blogspot.com
popular
Pugs, Frenchies, boxers, shih-tzus and other flat-faced dog breeds have been trending for at least the last decade.
Higher visibility (usually in a celebrity's handbag), an increase in city living (smaller dogs for smaller homes), and possibly even the fine acting of Frank the Pug in 1997's Men in Black may be the cause.
These small, specialty pure breeds are seen as the pinnacle of cuteness – they have friendly personalities, endearing odd looks, and are perfect for Stranger Things video montages.
Jokesters and serious Area 51 raiders would be met with military force.
Politics & Current Affairs
Facebook joke event to "raid Area 51" has already gained 1,000,000 "going" attendees.
The U.S. Air Force has issued an official warning to potential "raiders."
If anyone actually tries to storm an American military base, the use of deadly force is authorized.