Baby poop capsules: Coming soon to a pharmacy near you?
While the probiotic trend has been suspect at best, there is one therapeutic application that keeps holding up: fecal transplant.
26 August, 2018
The emergence of probiotics on supermarket shelves is further proof of our habit of putting the cart before the horse. Researchers discover a potential breakthrough; the public gain a little knowledge of this before extensive clinical studies can be conducted; bottles of probiotics—echoing the American mantra, "more is better!"—fly off the shelves. A wonder-cure is born.
---
Probiotics might possess incredible healing powers, but specificity matters. You can't overload on any old bacteria and expect the results to only be positive. As science writer Ed Yong points out, destroying "harmful" bacteria can ultimately cause chaos in the microbiome ecosystem.
A recent study from Augusta University brought more bad news:
Probiotic use can result in a significant accumulation of bacteria in the small intestine that can result in disorienting brain fogginess as well as rapid, significant belly bloating, investigators report.
That study only involved 30 patients, so we should take those results with caution. Yet caution is the last thing companies mailing you home microbiome kits are displaying. A whole host of businesses promise to shed insight on your insides when you mail in a vial of your poop; the results have not been sound. 
And yet, poop holds the key to understanding your insides. It just requires more extensive testing. The only therapeutic application regarding the microbiome that's holding up, according to Yong, is fecal microbiota transplant—using someone else's poop to colonize your colon, through a colonoscopy, enema, orogastric tube, or by ingesting freeze-dried poop in capsule form. While the gag reflex often follows the explanation, this therapy is being used to treat a variety of gastrointestinal disorders and even neurological conditions such as multiple sclerosis and Parkinson's.
Not all bacterial sets will treat every symptom, Yong continues; patients with the same illness will not be healed with the same poop. That's because microbiome diversity is an essential component of individual health. Bacterial combinations have to be tailored to each patient. "These are not one-size-fits-all solutions. They will need to be personalized," says Yong.
Personalized medicine is an important evolution in our understanding of treatment; it will require vigilant research and large populations to study. Some treatments really are universal, such as vitamin C treating scurvy. Yet when it comes to what's inside of our guts, too many individual factors need to be considered: diet, genetics, environment, stress and fitness levels, just to begin with.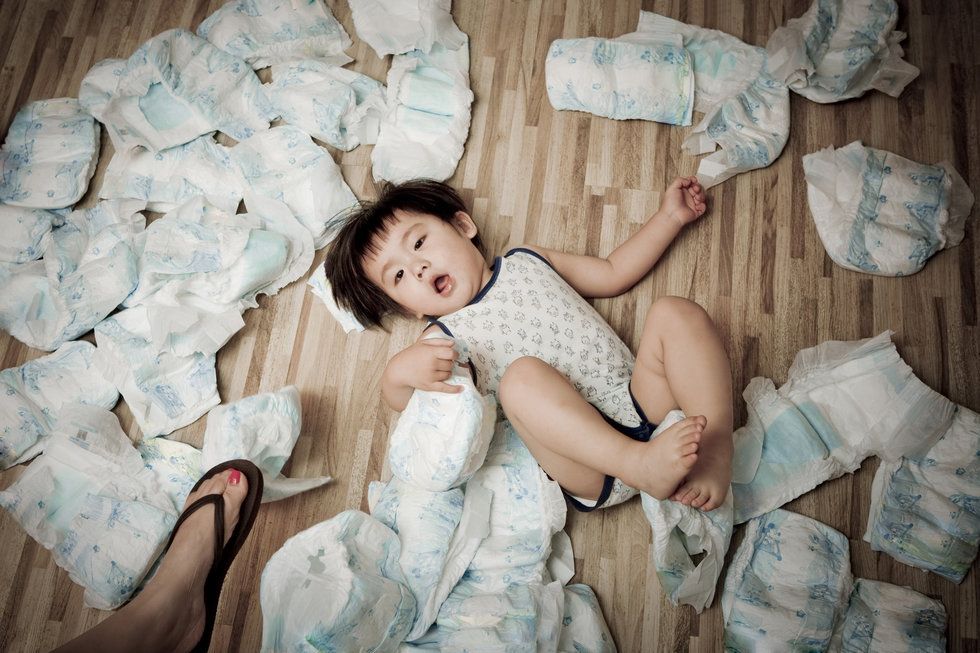 The microbiome is one of the most fascinating areas of research despite so-called holistic companies capitalizing on an uncertain trend, which made this news raise a few eyebrows last week:
Scientists at Wake Forest School of Medicine have developed a probiotic "cocktail" derived from gut bacteria strains found in infant feces that may help increase the body's ability to produce short-chain fatty acids (SCFAs).
Hariom Yadav, lead author and assistant professor of molecular medicine, notes that patients with diabetes, obesity, autoimmune disorders, and cancers often have low levels of SCFAs. He speculates that increasing these acids might improve their conditions, leading to better overall health.
Yadav also states that the over-the-counter variety of probiotics has deceived the public. Clinical research has only been conducted on animals and humans with diseases, not disease-free subjects. Buying supplements for general health and well-being is unfounded, with the research being inconsistent as to its actual benefit.
For this study, published in the Nature journal, Scientific Reports, Yadav's team collected fecal samples from 34 healthy infants, totaling 321 diaper samples. They analyzed the best ten samples they collected, treating mice and human feces with the same cocktails in either single- or five-dose feedings.
While the study didn't focus on any specific disease, Yadav was focused on the proliferation of SCFAs, observing if they could repopulate ecosystems. He felt confident in the results:
This work provides evidence that these human-origin probiotics could be exploited as biotherapeutic regimens for human diseases associated with gut microbiome imbalance and decreased SCFA production in the gut. Our data should be useful for future studies aimed at investigating the influence of probiotics on human microbiome, metabolism and associated diseases.
Given that we often don't understand the chemistry inside many of the capsules we consume, freeze-dried poop might be the future of treatment, at least for certain diseases. While Yadav's evidence is not conclusive—you might want to reconsider any solution by Gerber's in the near future—the state of our guts continues to fascinate. And if a colony of bacteria proves helpful in treating some of our most deadly diseases, swallow away.
--
What can 3D printing do for medicine? The "sky is the limit," says Northwell Health researcher Dr. Todd Goldstein.
Northwell Health
Sponsored by Northwell Health
Medical professionals are currently using 3D printers to create prosthetics and patient-specific organ models that doctors can use to prepare for surgery.
Eventually, scientists hope to print patient-specific organs that can be transplanted safely into the human body.
Northwell Health, New York State's largest health care provider, is pioneering 3D printing in medicine in three key ways.
Mega-rich entrepreneurs are taking us where no human being has gone before.
Videos
During the first golden era of space exploration, we went to the moon. Then we sort of dropped the ball for 50 years.
The problem is space travel is very expensive, especially the way governments do space travel.
Because it costs $10,000 to put a pound of anything into orbit around the planet, we need to have an infusion of public and private funds. That's where billionaires such as Elon Musk and Jeff Bezos come into the picture. With their help, we have new energies, new strategies, and new plans to go back into outer space.
Some books had a profound influence on Einstein's thinking and theories.
Getty Images
Culture & Religion
Einstein had a large library and was a voracious reader.
The famous physicist admitted that some books influenced his thinking.
The books he preferred were mostly philosophical and scientific in nature.
Cook's commencement speech at Tulane University urges students to take action.
Getty Images
Technology & Innovation
Apple CEO Tim Cook gave a commencement speech at Tulane University on May 18th.
Cook cautioned the graduates to not get caught up in echo chambers and algorithms.
He acknowledged the failures of his generation.
Big think's weekly newsletter.
Get smarter faster from the comfort of your inbox.
See our newsletter privacy policy
here
Most Popular
Most Recent
Big think's weekly newsletter.
Get smarter faster from the comfort of your inbox.
See our newsletter privacy policy
here
© Copyright 2007-2019 & BIG THINK, BIG THINK EDGE,
SMARTER FASTER trademarks owned by The Big Think, Inc. All rights reserved.