Minority Book Report: How Reading Grows Our Empathy
What's it like to be a minority in America? To find out, read a book written by one.
Gene Luen Yang
Gene Luen Yang began making comics and graphic novels in the fifth grade. In 2006, his book American Born Chinese was published by First Second Books. It became the first graphic novel to be nominated for a National Book Award and the first to win the American Library Association's Printz Award. It also won an Eisner Award for "Best Graphic Album – New."
In 2013, First Second Books released Boxers & Saints, a two-volume graphic novel about the Boxer Rebellion. Boxers & Saints was nominated for a National Book Award and won the L.A. Times Book Prize. He's done a number of other comics, including Dark Horse Comics' continuation of the popular Nickelodeon cartoon Avatar: The Last Airbender and DC Comics' Superman!
In addition to cartooning, he teaches creative writing through Hamline University's MFA in Writing for Children and Young Adults. I teach alongside amazing authors like Anne Ursu, Gary Schmidt, Laura Ruby, Matt De La Pena, and more.
In January 2016, the Library of Congress, Every Child A Reader, and the Children's Book Council appointed Gene as the National Ambassador for Young People's Literature.
Yang was named to the 2016 class of the MacArthur Fellows Program, receiving what is commonly called the "Genius Grant". The MacArthur Foundation that names the fellows said that his "work for young adults demonstrates the potential of comics to broaden our understanding of diverse cultures and people."
13 April, 2017
Gene Luen Yang: I think one of the benefits of reading fiction, especially own voices fictions—Own voices fiction is stories about experiences within minority communities or written by insiders, written by people who are a part of those communities. I think own-voices stories can be so powerful because they really do give us a glimpse of what it's like to inhabit that life experience. It gives us a glimpse of what the world looks like through those eyes with that mind, right. And ultimately in my personal reading experience it seems like reading those stories ultimately it emphasizes the common humanity that we all have. I think that's sort of how your empathy grows. In our current world we are asked on a regular basis to interact with people who are very different from us. Own voices stories are a great tool for us to figure out how to carry through those interactions I think. And I also think that a great own voices story will instill a certain sense of humility in you. Because at the end of that story you're going to have all these questions in your brain and you're going to realize those questions are going to make you realize how much you don't understand about this other group. You just get a drop in the bucket. And approaching people with that humility I think is so important within a diverse world, within a diverse setting.
With cultural appropriation, you know, the first time I really thought about this hard was actually with the last Airbender movie. It came out a few years ago. It was based on this amazing television show, an animated TV series called Avatar: The Last Airbender, which some people say—and I agree with this—Some people say Avatar: The Last Airbender is the best written American animated series ever in the history of American animation. So when they adapted this show from the animated series to a live action film they took all of the lead roles. The original show as actually set in this fantasy world. But it's a fantasy world that was based on real world Asian cultures. And if you look at the show bible, if you look at the show notes all the characters were supposed to look either Asian or Inuit. So they took all those roles and they gave them to white actors. I was really mad about it. I ended up doing this web comic about how I was going to boycott the movie. To this day I've never seen the movie but from what I've heard the casting issues are the least of that movie's problems. Like Roger Ebert said it was the worst movie of the decade. And I was like man, that dude watches a lot of movies. How bad does a movie have to be to be the worst movie of the decade? Anyway that was when I started really engaging. I got in touch with this group called Racebending.com which calls out Hollywood and different American storytelling industries on casting issues on cultural appropriation.
I know there's this huge debate about political correctness as well and whether or not it's exceeded its original intention, whether it's a good thing or a bad thing, whether it gets in the way of having a sense of humor. I can hear all that, right and I'm actually a very ambivalent person so I'll read one article about something and afterwards I'll agree with it. And then I'll read another article that states the exact opposite view and afterwards I'll agree with that. My understanding of political correctness is this: My understanding is that political correctness is all about people figuring out what labels they themselves want to use. It's giving people power over their own identities, right. It's basically like me saying I get to decide what you call me and I think in a lot of ways it's tied into the history of colonialism, the history of people feeling like labels were placed on top of them and they had no say in what those labels were. So I think the heart of political correctness is about a respect for human dignity, about a respect for the dignity of every individual, you know. And then that way I think it's an important – like I don't think we can just get rid of political correctness. I don't think that would be a good thing. I do think that there is an important conversation about maybe when – like the interface. The interface of political correctness and free speech. I think that's an interesting part. And I don't feel like I have any answers for that but I do think that's an interesting and worthwhile conversation to have in a respectful manner.
Fiction is so much more than a vehicle for entertainment. Graphic novelist Gene Luen Yang believes "own-voice" stories, told by people from within those communities, have immense power to show us the world through the eyes and mind of a different cultural group. It can also make our real-world interactions with people who are different to us so much richer, through empathy. "In my personal experience it seems like reading those stories ultimately emphasizes the common humanity that we all have," he says. "I think that's how your empathy grows." Of course, with minority stories has come much debate surrounding how they're presented, and who is behind it. What is cultural appropriation, and do we even know what's being appropriated? Can just anyone tell a minority story? Listen to Yang dissect this topic through the lens of his own experience — and find out why he's been boycotting the blockbuster film The Last Airbender since 2010 (still going strong). Gene Luen Yang's most recent book is Paths & Portals.
---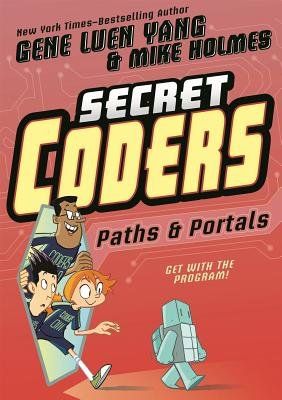 Researchers advance machine learning to create videos of people from single stills and paintings.
Samsung
Technology & Innovation
Samsung researchers improve AI modeling to quickly create realistic (but fake) videos.
The model uses "single-shot learning" to create videos from a single picture.
The application of the tech could be in telepresence, video conferencing and gaming.
As Game of Thrones ends, a revealing resolution to its perplexing geography.
Strange Maps
The fantasy world of Game of Thrones was inspired by real places and events.
But the map of Westeros is a good example of the perplexing relation between fantasy and reality.
Like Britain, it has a Wall in the North, but the map only really clicks into place if you add Ireland.
Neuroscience is working to conquer some of the human body's cruelest conditions: Paralysis, brain disease, and schizophrenia.
Videos
Neuroscience and engineering are uniting in mind-blowing ways that will drastically improve the quality of life for people with conditions like epilepsy, paralysis or schizophrenia.
Researchers have developed a brain-computer interface the size of a baby aspirin that can restore mobility to people with paralysis or amputated limbs. It rewires neural messages from the brain's motor cortex to a robotic arm, or reroutes it to the person's own muscles.
Deep brain stimulation is another wonder of neuroscience that can effectively manage brain conditions like epilepsy, Parkinson's, and may one day mitigate schizophrenia so people can live normal, independent lives.
Big think's weekly newsletter.
Get smarter faster from the comfort of your inbox.
See our newsletter privacy policy
here
Most Popular
Most Recent
Big think's weekly newsletter.
Get smarter faster from the comfort of your inbox.
See our newsletter privacy policy
here
© Copyright 2007-2019 & BIG THINK, BIG THINK EDGE,
SMARTER FASTER trademarks owned by The Big Think, Inc. All rights reserved.
//This will actually fire event. Should be called after consent was verifed