The Sexual Predator Myth: Once Visited on Gay Men, It Now Hurts Trans Women
There's a hidden hypocrisy within bathroom laws based on biological sex.
Elijah Nealy
Elijah Nealy, Ph.Ds, M.Div., LCSW, is Assistant Professor in the Department of SociaI Work and Latino Community Practice at University of Saint Joseph in West Hartford, CT. As an out transgender man, he has spent the past 25 years working extensively within the lesbian, gay, bisexual, transgender, and queer communities.
For 12 years, he worked at the Lesbian, Gay, Bisexual, and Transgender (LGBT) Community Center in New York City. Initially serving as the program director for alcohol and drug counseling, then the overall director of mental health services for adolescents and adults, and finally as the Deputy Executive Director of the Center.
His book, Transgender Children and Youth: Cultivating Pride and Joy with Families in Transition, is one of the first comprehensive guides to the medical, emotional, and social issues of trans kids. To learn more about Dr. Nealy, visit elijahnealy.com.
01 May, 2017
Elijah Nealy: Yes, I think the bathroom debate is largely a distraction, and based on erroneous assumptions: One of which is the assumption that all trans women are predators, and that's not any more true than the myth that existed 25 years ago that all gay men are predators. The reality is most sexual predators are cisgender straight men. Most women and boys that experience sexual assault growing up experienced that at the hands of a cisgender straight male perpetrator.
The second erroneous assumption is that transgender women are using the women's restroom for any reason other than what any other women would use the restroom. They're simply using the restroom to take care of bodily functions that we all have, and that myth or negative myth or stereotype as trans women as predators is not valid. There's virtually no data that documents trans women attacking other women in public restrooms. It's simply not true. But it is used and being used to police trans people and to attempt to legislate transgender people out of existence in many ways and to invalidate their existence—their right to exist in the world alongside, the same as, anyone else's right to exist.
It's also not very workable, right, because as a transgender man in some states I would be expected to use the bathroom that matches my biological sex. But the reality is I don't think many women would feel comfortable in the women's room with me there. And there are trans men all over the country, and in all the states that are looking at these laws are enacting them who move through the world being seen only as men who would be very out of place in the women's room. And there are many, many trans women who move through the world being seen as women and would be very out of place and at very high risk if they were to be forced to use the men's room.
So the reality is while there's this guise of protecting women, it's both not effective in that it means men like me would be using the women's room, and if it were really about protecting women we'd see a whole slate of other bills around discrimination against women and women's bodies happening in the public sphere.
Being able to use a bathroom that aligns with your affirmed gender identity or gender presentation is an absolutely critical issue for trans people. Number one, being able to use the bathroom is a simple biological need and function that we all have, and it's something that none of us should have to think twice about. It's something that none of us should need an app in order to find a safe bathroom for when we're out in public. It's something that we should be able to take care of and move on with our lives and not even give a second thought to. What we have instead is transgender adolescents, middle and high school, elementary school kids, adults not using the restroom all day long at school because they're not allowed to use the restroom that matches their gender identity or gender presentation. And rather than experience the gender dysphoria or the harassment that comes with being in a restroom that doesn't match their affirmed gender they're choosing not to use the restroom, and there are medical risks, physical health risks associated with not using the restroom for extended hours at a time.
It's also a way of saying we don't believe you are who you are. So when Gavin Grimm is told "You can't use the men's room" at his high school, the underlying message he's being given is, "We don't see you as a man. We don't believe you really are a man." And that kind of message is crazy-making for any of us. The reality is: as human beings all of us want to be seen for who we really are. We want to be acknowledged for who we know ourselves to be. We want to be accepted for who we are and loved for who we are by the people closest to us, not in spite of who we are. And when someone, a young trans man like Gavin Grimm, is allowed to use the men's room, what he experiences is an affirmation that, "We respect, we acknowledge you know who you are as a young man."
Your gender is your sense of self — it is located very much above the waist. Legislation that compels transgender people to use bathrooms that align with their biological sex, rather than their gender identity, are not really championing public safety. In fact, there is a hidden hypocrisy in those laws that makes the most vulnerable among us markedly less safe. According to Dr. Elijah Nealy, there is a dangerous myth that perpetuates the trans bathroom debate: that trans women are sexual predators (the data does not support this claim, and we heard the same story 25 years ago about gay men). This myth implies that transgender women have ulterior motives when using the restroom, when in reality, like every other human being, they go there to relieve a simple biological need. Insisting that bathroom laws are anchored to biological sex places trans men and women in difficult positions. States with these laws in place would have Dr. Nealy, an openly trans man, use the women's room. It also puts trans women in a very dangerous spotlight by forcing them to enter and use the men's room. Perpetuating false myths and supporting discriminatory laws only serves to invalidate the existence of an already marginalized community who are—whether others like it or not—very real. Elijah Nealy is the author of Transgender Children and Youth: Cultivating Pride and Joy with Families in Transition.
---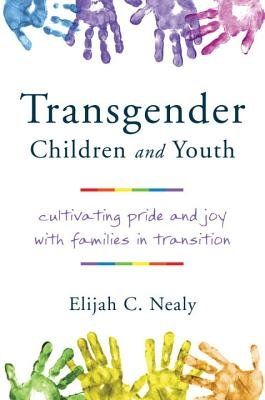 The bid to buy Greenland is unlikely to become seriously considered.
Politics & Current Affairs
Greenland and Danish officials alike think the idea is ridiculous.
The island is an autonomous state, and it's unlikely the Danish would sell it because of yearly subsidies costs.
After hearing the Danish Prime Minister call the idea absurd, Trump cancelled their forthcoming meeting.
Some games are just for fun, others are for thought provoking statements on life, the universe, and everything.
(Photo from Flickr)
Culture & Religion
Video games are often dismissed as fun distractions, but some of them dive into deep issues.
Through their interactive play elements, these games approach big issues intelligently and leave you both entertained and enlightened.
These five games are certainly not the only games that cover these topics or do so well, but are a great starting point for somebody who wants to play something thought provoking.
In a new study, people who posted a lot of selfies were generally viewed as less likeable and more lonely.
Kim Kardashian/Instagram
Surprising Science
A new study examined how people perceive others' Instagram accounts, and whether those perceptions match up with how the posters rate their own personalities.
The results show that people react far more positively to "posies," which are photos of the poster taken by another person.
Still, it remains unclear exactly why people view selfies relatively negatively.