5 Big Moments in the History of Knowledge Transfer
Most of our early advances in communication technology focused on sharing news over a distance – a good place to start, as it was helpful in avoiding death. We've come a long way since then . . .
Jason Gots
Jason Gots is a New York-based writer, editor, and podcast producer. For Big Think, he writes (and sometimes illustrates) the blog "Overthinking Everything with Jason Gots" and is the creator and host of the "Think Again" podcast. In previous lives, Jason worked at Random House Children's Books, taught reading and writing to middle schoolers and community college students, co-founded a theatre company (Rorschach, in Washington, D.C.), and wrote roughly two dozen picture books for kids learning English in Seoul, South Korea. He is also the proud father of an incredibly talkative and crafty little kid.
30 May, 2012
There are basically three kinds of knowledge humans can share with one another: news, concepts, and skills. Most of our early advances in communication technology focused on sharing news over a distance – a good place to start, as it was helpful in avoiding death. We've come a long way since then, and while online technologies are still evolving – and while too many people still lack access to them – we're using the internet to convey news, skills, and sophisticated concepts globally, instantaneously, and with increasing efficiency. Let's take a look at a few key historical moments in the history of knowledge transfer: 
---
1. The Smoke Signal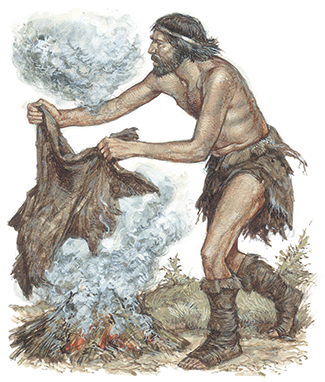 . . . originally used in Ancient China as a military technology, the smoke signal reached its peak of sophistication when Polybius, a Greek Historian, developed a smoke-signal system for communicating letters numerically. Today, the smoke signal survives in the ritual used by the Roman College of Cardinals in selecting a new Pope. 
2. The Carrier Pigeon
. . . has a long and storied history, dating back at least to Ancient Rome. Genghis Khan used pigeon relay posts to convey news across the length and breadth of his vast empire. The French and the Germans used them to mutual disadvantage in World War I. And they're still the best technology available for spotting shipwrecks from helicopters. 
3. The Telegraph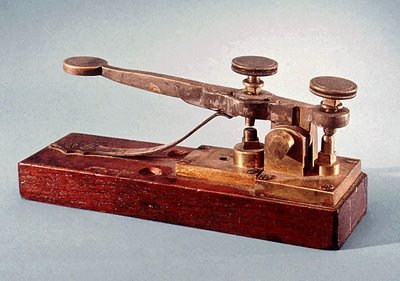 . . . according to James Gleick, author of The Information and a recent Big Think guest, the telegraph revolutionized global communication in myriad ways. For starters, it completely revolutionized our concept of time, enabling us to coordinate and synchronize our activities worldwide: 
One of the ways the telegraph changed us as humans was it gave us a new sense of what time it is.  It gave us an understanding of simultaneity.  It gave us the ability to synchronize clocks from one place to another.  It made it possible for the world to have standard time and time zones and then Daylight Savings Time and then after that jetlag.  All of that is due to the telegraph.  
4. Gutenberg's Printing Press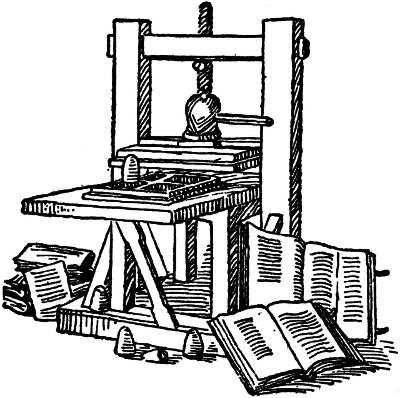 . . . fueled the Renaissance – the triumph of humanistic thinking and the widespread pursuit of knowledge by drastically lowering the cost and increasing the availability of books, which had formerly had to be hand-copied or block-printed one at a time. 
5. The Internet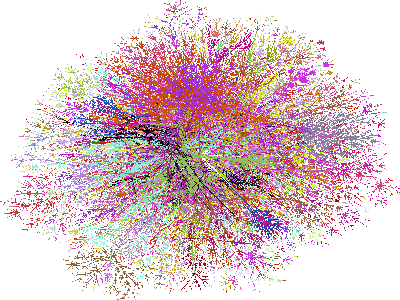 . . . makes possible instantaneous global communication and knowledge transfer in various forms including socially networked video, sophisticated textual databases, and online learning platforms. Our challenge now is to harness the wealth of information it allows us to share and deliver it to ourselves in more useful and efficient ways. 
The ability to speak clearly, succinctly, and powerfully is easier than you think
Former U.S. President Barack Obama speaks during a Democratic Congressional Campaign Committee rally at the Anaheim Convention Center on September 8, 2018 in Anaheim, California. (Photo by Barbara Davidson/Getty Images)
Personal Growth
The ability to communicate effectively can make or break a person's assessment of your intelligence, competence, and authenticity.
Antimicrobial resistance is growing worldwide, rendering many "work horse" medicines ineffective. Without intervention, drug-resistant pathogens could lead to millions of deaths by 2050. Thankfully, companies like Pfizer are taking action.
Image courtesy of Pfizer.
Sponsored
Antimicrobial-resistant pathogens are one of the largest threats to global health today.
As we get older, our immune systems age, increasing our risk of life threatening infections. Without reliable antibiotics, life expectancy could decline for the first time in modern history.
If antibiotics become ineffective, common infections could result in hospitalization or even death. Life-saving interventions like cancer treatments and organ transplantation would become more difficult, more often resulting in death. Routine procedures would become hard to perform.
Without intervention, resistant pathogens could result in 10 million annual deaths by 2050.
By taking a multi-faceted approach—inclusive of adherence to good stewardship, surveillance and responsible manufacturing practices, as well as an emphasis on prevention and treatment—companies like Pfizer are fighting to help curb the spread.
The climate change we're witnessing is more dramatic than we might think.
Surprising Science
A lazy buzz phrase – 'Is this the new normal?' – has been doing the rounds as extreme climate events have been piling up over the past year. To which the riposte should be: it's worse than that – we're on the road to even more frequent, more extreme events than we saw this year.
Big think's weekly newsletter.
Get smarter faster from the comfort of your inbox.
See our newsletter privacy policy
here
Most Popular
Most Recent
Big think's weekly newsletter.
Get smarter faster from the comfort of your inbox.
See our newsletter privacy policy
here
© Copyright 2007-2018 & BIG THINK, BIG THINK EDGE,
SMARTER FASTER trademarks owned by The Big Think, Inc. All rights reserved.