Glorious Images from the First Space Age: The Balloon Age
From Greek myths to hot air balloons to Elon Musk's Space X, people have always dreamed of ascending to the clouds.
21 July, 2016
From the antiquity of Greek myths such as the legend of Icarus to flying machines of Leonardo da Vinci, people dreamed constantly of ways to reach the clouds. Their dreams first came true on 4 June, 1783, when the Montgolfier brothers showed the public their hot air balloon for the first time. A few months later, they took the first passengers for a dangerous flight. In a striking resemblance to the dawn of the Space Era, which started with a dog flying to outer space, the first aeronauts on a board a balloon were a sheep, a duck, and a rooster.
---
Two months later, on 21 November, 1783, aeronaut Pilâtre de Rosier became the first human to take flight in a balloon. For the journey, the balloon stayed aloft for 28 minutes (vs. 108 minutes for the first spaceflight), and its flight altitude reached 3,000 feet (vs. a first spaceflight orbit of 202 miles).
Fairly soon, others like the Robert brothers and Jacques Charles invented a hydrogen balloon, which allowed flying higher and further. Competing teams experimented with novel balloon designs, one of which was fatal for Pilâtre de Rosier, who died on the way from France to England in a fire. He is not just the first human who flew, but also the first who died in the process.
Early balloon flights attracted thousands of spectators. News agencies and publishers put the novelty in the mouth of everyone in Europe and across the globe: news articles and fictional tales of balloon escapades became extremely popular. There were acrobats on the air balloons, aerial photography, fantastic scientific ideas, and in no time, the things floating in the skies won millions of hearts.
You can find a manifold of air balloon images in the Balloons Collection on Picryl.com, the website that is gathering millions of public domain images from around the world in one place. See the whole collection here! 
1949. Vienna, seen from a balloon.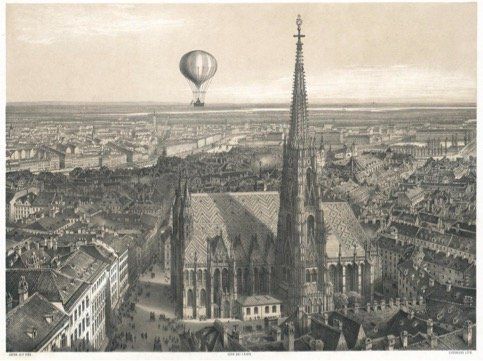 Collectors cards with pictures of events in ballooning history from 1795 to 1846.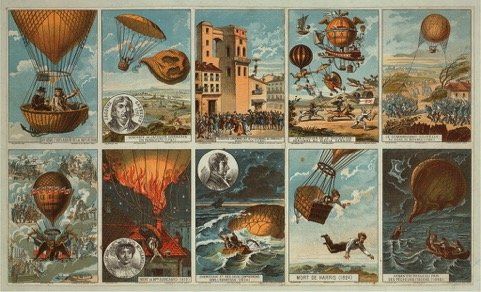 1862. Admissions ticket to Eugène Godard's ascent in the balloon "L'Aigle" from a location in France.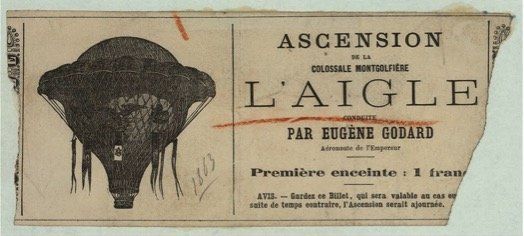 1879. Gameboard with illustrations of air balloons.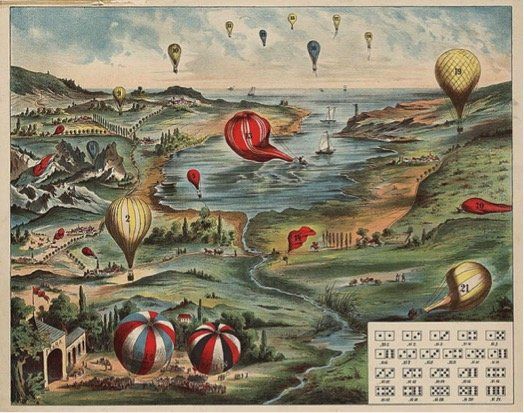 1884. Balloons, airships, and other flying machines designed with some form of propulsion.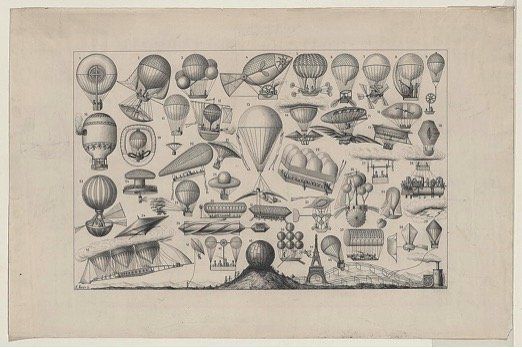 1849. Advertisement for a Paris jewelry store depicting a man sitting in a ring tied to a balloon labeled "Palais des diamants."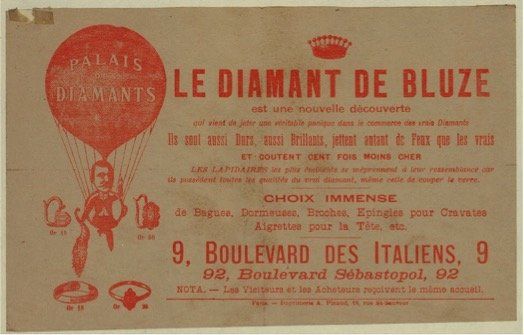 1862. French caricature of photographer and balloonist Gaspard-Félix Tournachon a.k.a Nadar, who made the first aerial photography / A. Humbert.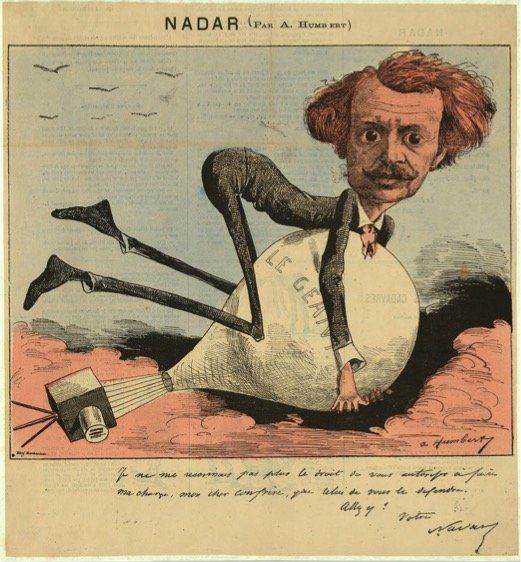 1859. Cartoon showing monstrous balloon competing with railroad train as a freight carrier.
1907. Field and balloons in Berlin Balloon Race.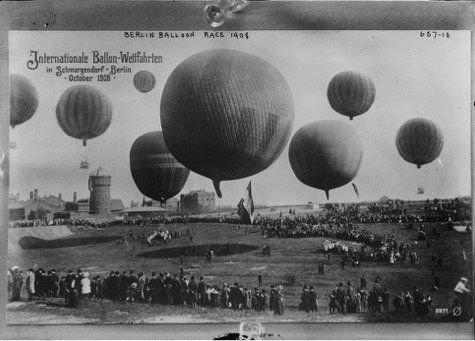 1990. Mass ascension on Albuquerque International Balloon Fiesta.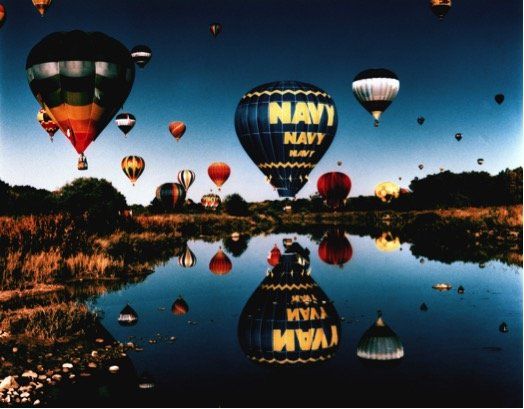 Step inside the unlikely friendship of a former ACLU president and an ultra-conservative Supreme Court Justice.

Sponsored by Charles Koch Foundation
Former president of the ACLU Nadine Strossen and Supreme Court Justice Antonin Scalia were unlikely friends. They debated each other at events all over the world, and because of that developed a deep and rewarding friendship – despite their immense differences.
Scalia, a famous conservative, was invited to circles that were not his "home territory", such as the ACLU, to debate his views. Here, Strossen expresses her gratitude and respect for his commitment to the exchange of ideas.
"It's really sad that people seem to think that if you disagree with somebody on some issues you can't be mutually respectful, you can't enjoy each other's company, you can't learn from each other and grow in yourself," says Strossen.
The opinions expressed in this video do not necessarily reflect the views of the Charles Koch Foundation, which encourages the expression of diverse viewpoints within a culture of civil discourse and mutual respect.
Scientists make an important discovery for the future of computing.
Pixabay
Surprising Science
Researchers find a new state of matter called "topological superconductivity".
The state can lead to important advancements in quantum computing.
Utilizing special particles that emerge during this state can lead to error-free data storage and blazing calculation speed.
Erik Verlinde has been compared to Einstein for completely rethinking the nature of gravity.
Photo by Willeke Duijvekam
Surprising Science
The Dutch physicist Erik Verlinde's hypothesis describes gravity as an "emergent" force not fundamental.
The scientist thinks his ideas describe the universe better than existing models, without resorting to "dark matter".
While some question his previous papers, Verlinde is reworking his ideas as a full-fledged theory.
As tempting as it may be to run away from emotionally-difficult situations, it's important we confront them head-on.
Videos
Impossible-sounding things are possible in hospitals — however, there are times when we hit dead ends. In these moments, it's important to not run away, but to confront what's happening head-on.
For a lot of us, one of the ways to give meaning to terrible moments is to see what you can learn from them.
Sometimes certain information can "flood" us in ways that aren't helpful, and it's important to figure out what types of data you are able to take in — process — at certain times.