The IQ test is the most widely known measure of intelligence, but are the 'twice exceptional' and other gifted members of society slipping between the cracks?
Most of us know about the IQ test, whether you've taken one, read about it, or seen that episode of Seinfeld, it's part of the lexicon when we talk about intelligence.
Conversely, here's a less common term: 'twice exceptional', which is often abbreviated to 2e. This refers to those who have some form of disability but are also intellectually gifted (contrary to quick-fire biases, the two aren't mutually exclusive). It's this group – and people all across the intelligence and creativity spectrum – that misses out when aptitude is measured by what experts like Scott Barry Kaufman consider to be a fairly narrow test.
The IQ test was developed in the early 20th century, spring-boarding off the work of French psychologist Alfred Binet. It involves a series of standardized tests that measure a person's mental age score, which is divided by their chronological age, and that fraction is then multiplied by 100 to obtain the IQ score. But the test has evolved over the 100 years since its inception, and even Binet's work, which is often thought of as seminal, points to methods that he borrowed from other scholars. This mish-mash of tests has fluctuated over the years to reflect the values of the era, dropping tests that are seen as bad and retaining the ones that are considered good measures of intelligence.
But it has plenty of shapeshifting still to do, according to Kaufman. Intelligence takes many forms, and the IQ test doesn't capture the full complexity of the human mind. Billionaire business magnate Richard Branson is an excellent example: "I was dyslexic, I had no understanding of schoolwork whatsoever. I certainly would have failed IQ tests. And it was one of the reasons I left school when I was 15 years old."
The IQ test doesn't measure for factors like creativity, emotional sensitivity, real-world rationality, social intelligence and skills-based acumen. There are many ways to be gifted, and those who are twice exceptional or intellectually advanced outside of the normal parameters, can miss out on the developmental attention needed to cultivate their intellect to its full potential. Kaufman suggests retaining components of the IQ test to identify where people do well and spot intelligence patterns, but to also utilize new methodologies, and solicit parent and teacher readings as they are in a position to observe intelligence indicators day by day, such as deep sensitivity, questioning assumptions, or signs that a child is bored with their work. The more you can triangulate information from different sources, the better the measure of true intelligence will be.
If you're now itching to know how you would perform on an IQ test, you can take one here, but don't be too buoyed or disheartened by the results – intelligence is a sprawling entity that scientists are still mapping, and the IQ test is a well-worn but ultimately narrow path to tread.
Scott Barry Kaufman's book is Wired to Create: Unraveling the Mysteries of the Creative Mind.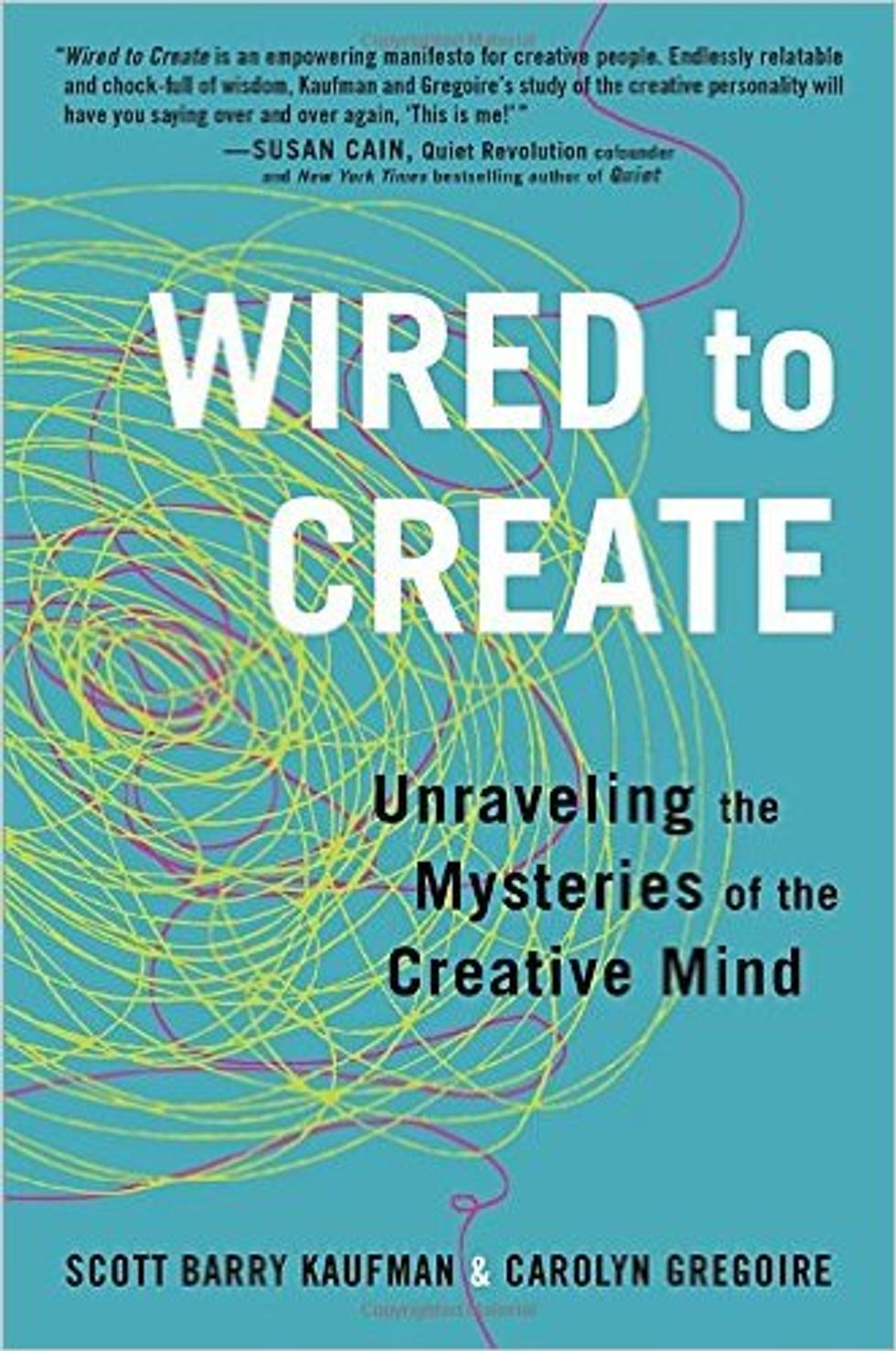 There's really only one place left on this blue marble where most humans can disconnect on a day-to-day basis and feel the creative spark: the shower. You may laugh, but it's true. For some reason this place tends to be an incubator of sparks, leading to that ah-ha moment.

Scott Barry Kaufman, the scientific director of the Imagination Institute, explained in an online summit on work performance just why the shower is such a special zone for creativity. "The relaxing, solitary, and non-judgmental shower environment may afford creative thinking by allowing the mind to wander freely," he said, "causing people to be more open to their inner stream of consciousness and daydreams."

It's a place where people can be unburdened (if only for a few minutes) by outside distraction. I mean, most of us don't bring our phones with us, right? Nor are we trying to accomplish anything, so we allow our brains to shut down, which allows another part of our brain to light up.
Our minds never stop, even when it may not feel like we're thinking at all, and showering may be the one place where people engage their creative side without even knowing it.
Manoush Zomorodi, the host of WNYC's New Tech City podcast, did a segment called "Bored and Brilliant," which asked people to intentionally be bored. It challenged people to intentionally engage with their creative side by succumbing to boredom. This is just one of many exercises, which can help strengthen the connection to creativity, and why they're so effective can be explained by science.

"We think what we see is a relaxation of 'executive functions' to allow more natural de-focused attention and uncensored processes to occur that might be the hallmark of creativity," says Allen Braun, a researcher who has studied the origins of creativity in the brain.

So, if you want to have the "a-ha!" moment, it's important to let those higher brain functions rest, which we tend to do in the shower.