Our brains didn't evolve to see the world accurately, we only perceive what is useful and apply meaning to it. Neuroscientist Beau Lotto shows us how the sausage of reality is made.
We know the world exists, we just don't know what it actually looks like—and it's likely that we never will, says neuroscientist Beau Lotto. Humans can only access reality, whatever it may be, through the filter of our sensory organs, which interpret "inherently meaningless" data in ways that are useful for our survival. We don't see the world as it is, we see the world that helps us to live. It can be a concept that's hard to wrap your mind around: how is that chair not as I see it? What color is an apple, really? Lotto calls on two clarifying examples: "Dressgate", which blew people's minds in 2015 and exposed that perception is not objective, and the color spectrum, of which we only see a small slice of. Beau Lotto is the author of Deviate: The Science of Seeing Differently.
Part of the rise in autism is due to better diagnosis, but Dr. Emeran Mayer thinks it's something in our environment, and within us, that has played a role in causing this increase.
.
MRI study finds brains of ASD subjects are more symmetrical than typical brains, which makes sense.
(NARCISSE)
Though neurologists have debunked the old conventional wisdom that the human brain is cleanly divided into a right side for creativity and left for analytical thinking, it's still the case that the two sides have their specialties. In most people the right hemisphere is denser with connections, but a new study of children and adolescents on the autism spectrum (ASD) suggests that the connections in their brains are more evenly distributed across the hemispheres than in others'.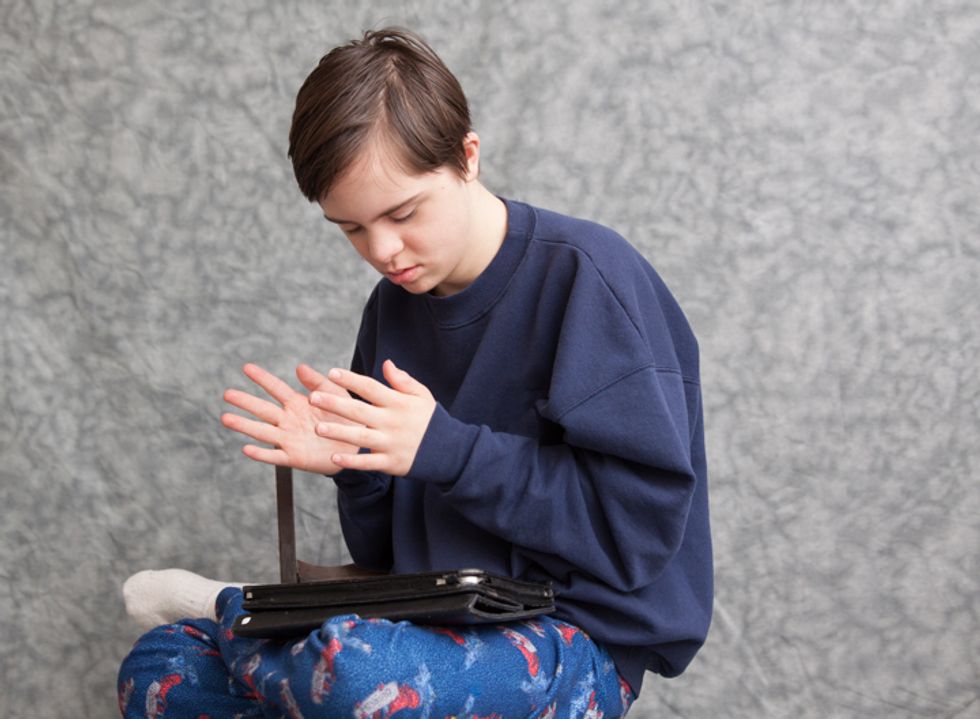 Language processing and speech are primarily handled in the left hemisphere of the brain, which also concerns itself with the processing of fine details. The right, on the other hand, works to integrate these details with other factors, including sensory input, and it's also where auditory and visual sensory stimuli are processed. It's assumed that the right hemisphere's task of processing information from both hemispheres is the reason it has more connections than the left in the typical brain.
Neuropsychologists at San Diego State University's Brain Development Imaging Lab used magnetic resonance imaging (MRI) diffusion tensor imaging to study the brains of 85 participants: 41 with ASD and 44 without. The were interested in seeing the density of brain connections throughout the brain's white matter. The results were published in the Journal of the American Academy of Child & Adolescent Psychiatry December issue.
In typical developing brains, the scans did show that the right hemisphere had more densely-packed connections. "This fits with the idea that the right hemisphere has a more integrative function, bringing together many kinds of information," the study notes.
On the other hand, connections were more evenly distributed across the hemispheres of ASD brains. According to Ralph-Axel Müller, one of the study's authors, "The idea behind asymmetry in the brain is that there is a division of labor between the two hemispheres. It appears this division of labor is reduced in people with autism spectrum disorder." The study's other authors are Ruth Carper and Jeffrey Treiber.
In people with ASD, it may be that the hemispheres are less specialized. While more study is needed, it seems like this fits with autistic people's enhanced skill with details and trouble with integrating these details into a larger picture, referred to as "weak central coherence" in the study.
One of the unresolved questions that will require further study is this: Is the symmetricality of ASD brains the cause of being on the spectrum or the result of autism?
When you see a stranger in some kind of hardship, how do you react? Researchers carried out a rare study in a real-life setting to assess the relationship between empathy and altruism.
People remain at the beach near two corpses after the collapse of a bicycle track in Rio de Janeiro, Brazil. (Photo: CHRISTOPHE SIMON/AFP/Getty Images)
When you see a stranger in some kind of hardship, how do you react? What goes through your mind when you consider whether to help this person? Researchers, led by psychologist Richard Bethlehem of the University of Cambridge, carried out a rare study in a real-life setting, and found that your level of empathy is related to your altruism and whether you'd get involved in a stranger's problem.
The scientists staged a hidden-camera style situation where passersby were given an opportunity to help a cyclist who supposedly had an accident. Regardless of the choice they made, researchers would approach these people afterwards, asking them to take a "memory test". It was important for them to conceal the true aims of the study to get a more honest reaction.
Those who agreed to participate were then given a series of questions and sent questionnaires to gauge their empathy levels as well as possible autistic traits.
1067 walked by the researchers, with about 7% actually helping the cyclist. Of the 55 people who then agreed to be in the study, 29% were those who helped the cyclist.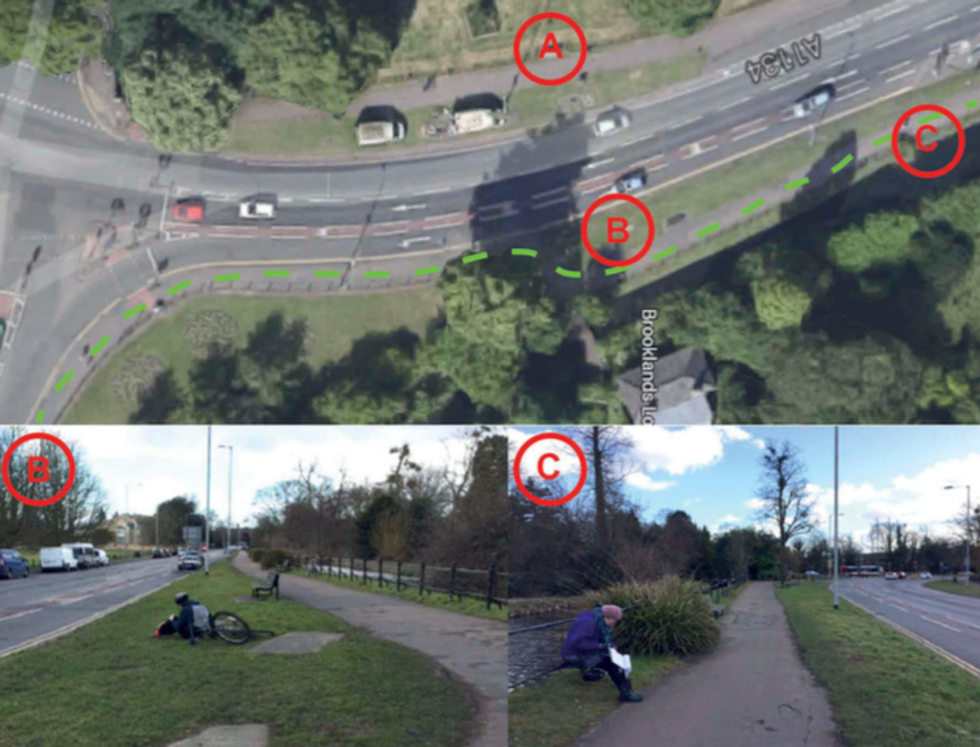 Credit: R. Bethlehem
Analyzing participant data, researchers concluded that empathy scores were related to altruistic behavior – those with higher empathy were also those who helped the cyclist. Their average empathy score was 56/80 while the non-helpers got 20/80.
The reason researchers also looked at autism spectrum scores is because earlier research indicated that people who had more autistic traits were less likely to be altruistic. But the new scores did not show such a correlation. In fact, a person who was diagnosed with Autism Spectrum Disorder was one of those who helped the cyclist. 
One other obvious (and rather sad) conclusion from the study is that most people don't stop to help a stranger in distress. But those with more empathy are more likely to do so.
"The implication of the present study is that within any institution (even perhaps extreme inhumane institutions such as those under the Nazi regime), there will be individual differences in how people within the institution respond, and that some of this variation in helping behavior is accounted for by where on the empathy dimension the individual is situated," wrote the researchers.
Check out the new open access study here in Social Neuroscience.